Many thanks to Nestle Toll House for sponsoring today's story and encouraging me to bake cookies for my loved ones this spring!
Yesterday I shared with you some cute Easter treats and that it was one of the reasons I loved the holidays because I had an excuse to make all of them. However, there are plenty of reasons why we just don't have the time to make cute chicks and bunnies. For that reason I wanted to also share with you today how you can make something just as cute and delicious but quick and easy for the busy mom. These Easter pinwheel cookies only take a few minutes of prep time.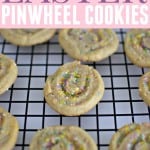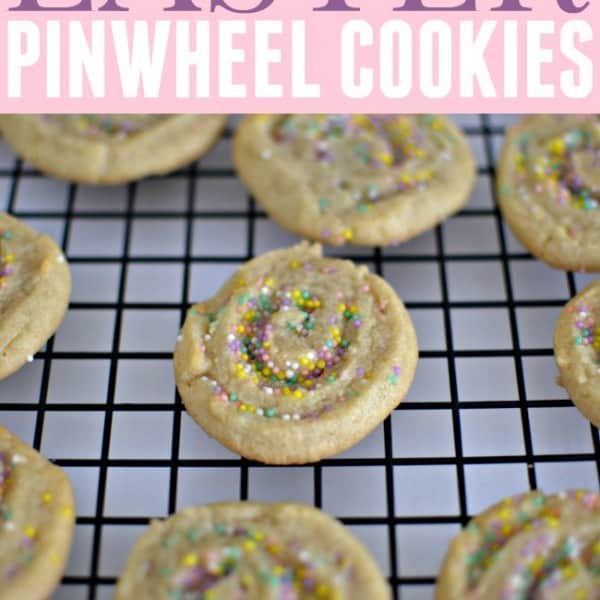 Quick and Easy Easter Pinwheel Cookies
Ingredients
1

pkg.

16 oz. NESTLÉ® TOLL HOUSE® Rolled & Ready Sugar Cookie Dough Sheets

Easter non-pareils or Easter colored sugar

Plastic Wrap

Rolling Pin
Instructions
The best thing about this recipe is that part of it is done for you. The rolled and ready cookie sheets are well, already rolled and ready.

Sprinkle on your non-pareils or sugar evenly across the whole sheet.

Using a rolling pin lightly roll over the dough and press the sprinkles in.

Roll up the dough, length wise. You will want to do this carefully so that the roll doesn't try to fall apart on you. If it cracks as you are rolling just gently reshape the roll.

Wrap the roll in plastic wrap and freeze for approximately 1 hour.

Preheat your oven to 350° F. While your oven is preheating let your frozen roll stand at room temperature for 10 minutes.

Cut the roll into approximately 1/4 inch slices and bake 2 inches apart for 8-10 minutes.

Let cool and store in a airtight container.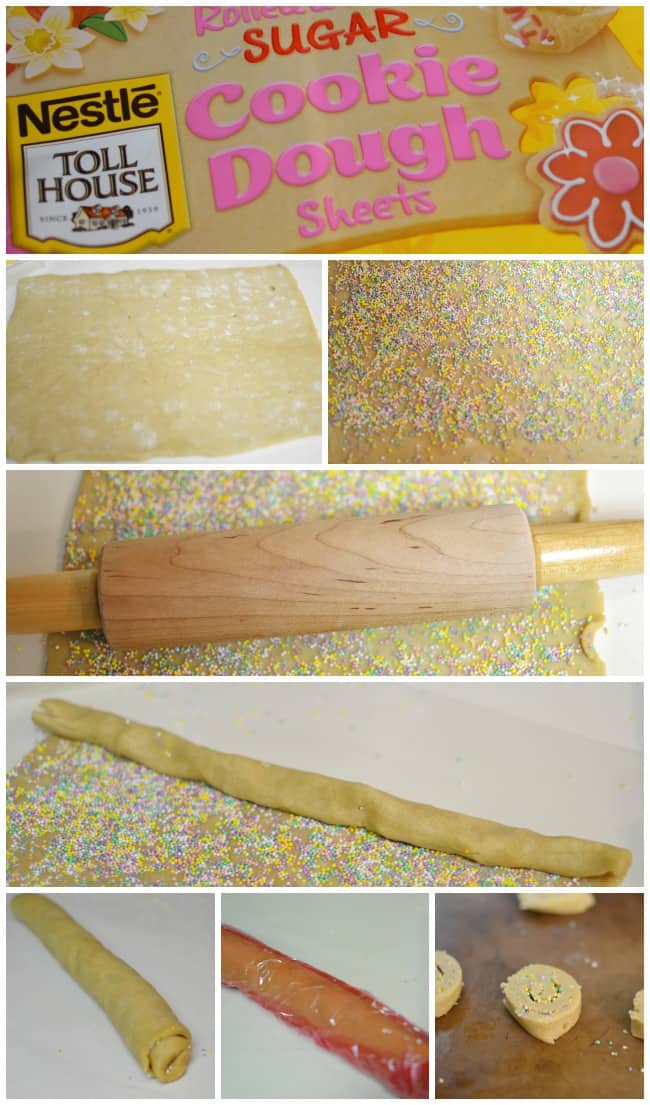 I love the rolled and ready cookie sheets because it makes this recipe super easy. You can share with your kids and get them in on the fun baking action. My daughter had lots of fun sprinkling the non-pariels all over. It is the perfect activity to do as a family and you get rewarded with a yummy treat in the end.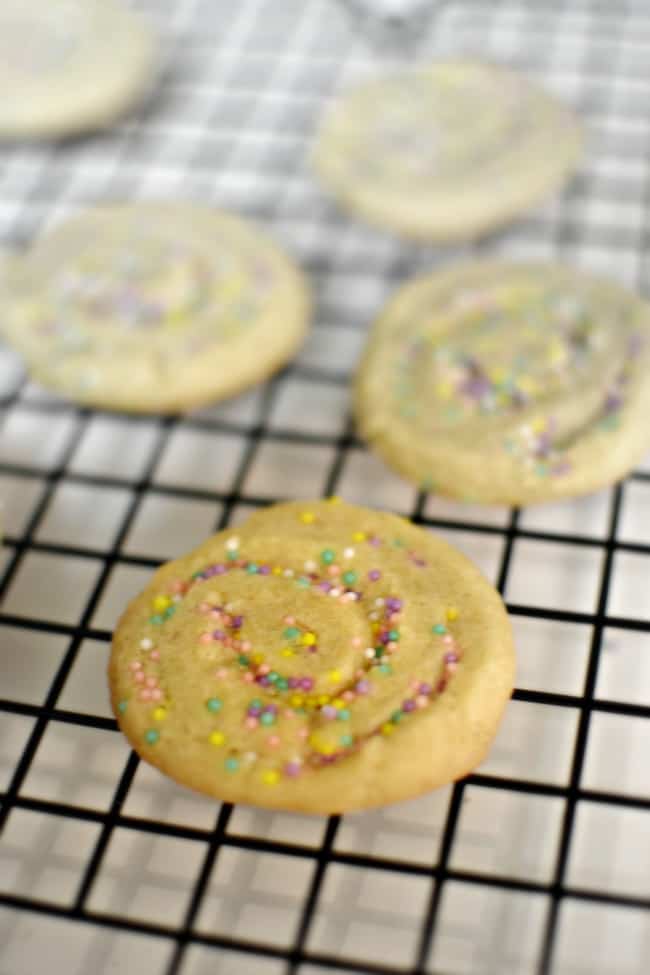 The rolled and ready dough is also great for cookie cutters. Which also makes for quick and easy Easter cookies.