These super soft peanut butter cookies are easy to make, full of peanut butter flavor, the perfect chewiness, and irresistibly good!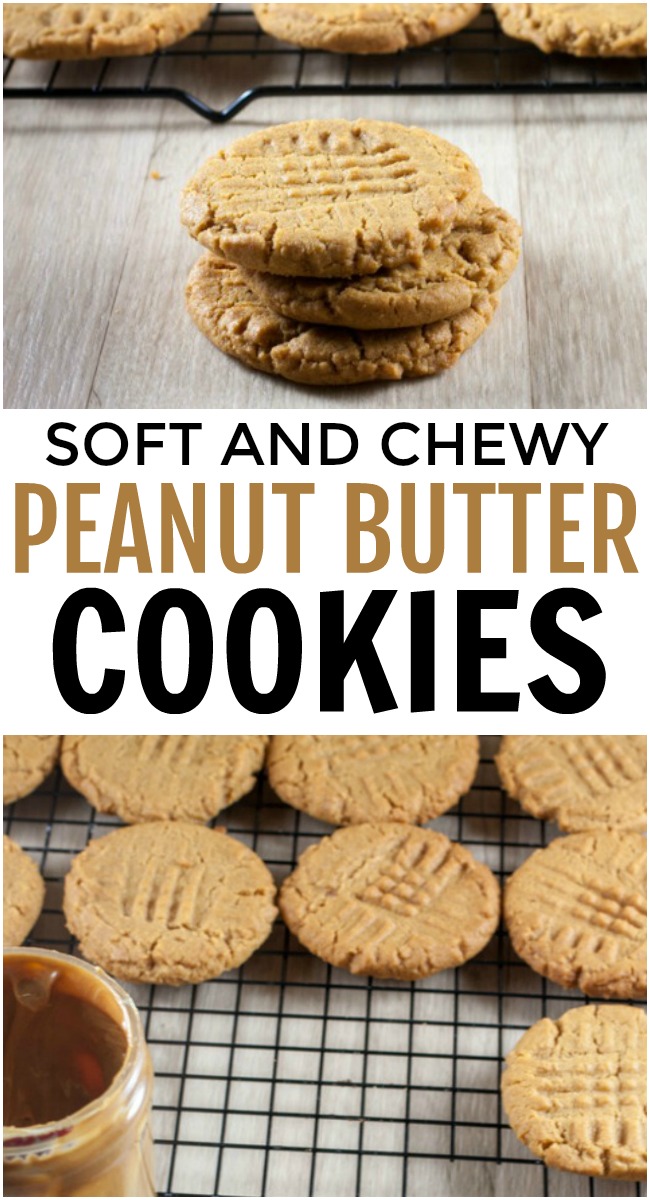 This is my go-to peanut butter cookie recipe that my whole family loves! Definitely, a cookie must try!


These cookies have the most amazing texture, with crisp edges and a creamy, rich peanut butter middle.




Ingredients you will need:


1 Cup Unsalted Butter
1 Cup White Sugar
1 Cup Packed Brown Sugar
1 Cup Peanut Butter
2 Eggs
2 Cups All-Purpose Flour
1 Teaspoon of Baking Powder
1/2 Teaspoon of Salt
1 1/2 Teaspoon of Baking Soda


Directions for Soft and Chewy Peanut Butter Cookies


Preheat oven to 375 degrees.
Cream together your butter, peanut butter, white sugar, and brown sugar in a bowl; beat in your eggs.
In a separate bowl, sift flour, baking powder, baking soda, and salt
Stir into the butter mixture and allow it to refrigerate for 1 hour.
Roll dough into 1 inch balls and put on baking sheets. Flatten each ball with a fork, making a crisscross pattern.
Bake for about 10 minutes or until cookies begin to brown.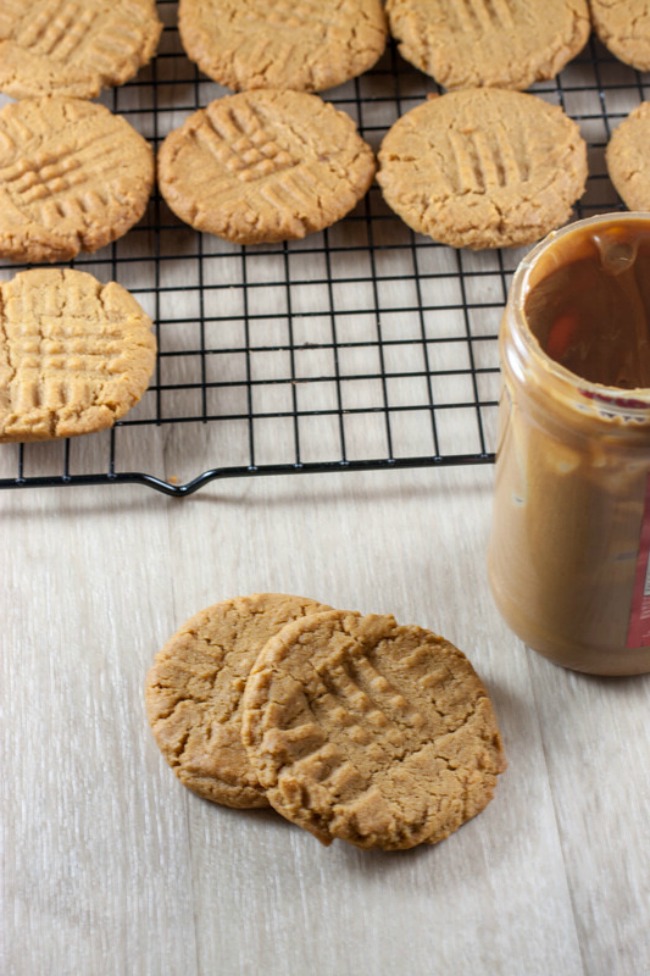 Questions you may ask…


Why do peanut butter cookies have fork marks?


This peanut butter cookie dough is denser than a lot of other cookie dough recipes. Putting the hash marks in the cookie dough balls actually flattens them for even baking. Without being pressed, the cookies will not cook evenly.


Can I use natural peanut butter for cookies?


You can but it is important to keep in mind that natural peanut butter is often unsalted, so you may need to add additional salt to the recipe. Also, natural peanut butter cookies tend to spread out more, and frequently have a crispier texture due to a higher proportion of oil in the mix.


Should you refrigerate peanut butter cookie dough before baking?


Chilling cookie dough before baking solidifies the fat in the cookies. As the cookies bake, the fat in the chilled cookie dough takes longer to melt than room-temperature fat. And the longer the fat remains solid, the less the cookies will spread. So whether you should or not is up to you, if you like your cookies to be less spread out then go for it.


How do you keep baked cookies fresh?


Let your homemade cookies cool completely before storing them. Once cooled transfer your cookies into an airtight container. If your cookies start to get a little hard you can add in a piece of white bread to keep them fresh. Once your white bread dries out just replace it with a new piece. Most of the time we eat them all before that happens.


Items I love to make cookies with…




Want to print this recipe?




If you enjoyed this peanut butter cookie recipe you might enjoy these others too…


No-Bake Chocolate Oatmeal Cookies

Peanut Butter Mallow Squares

Peanut Butter Graham Sandwiches

Peanut Butter Cornflake Treats