For an easy Southern-inspired dessert, learn how to make the best easy peach cobbler recipe around. The kind your grandmother used to make, with a few simple, delicious ingredients. Best served with some vanilla bean ice cream for the full tasty effect. Easy to make with easy instructions.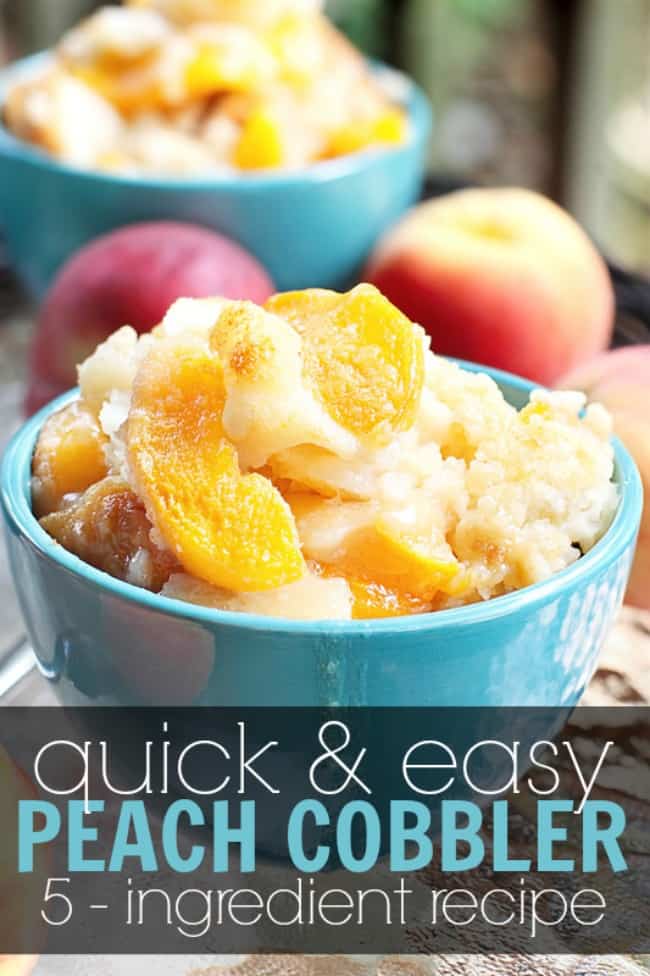 This post contains affiliate links.

This recipe is one of my all-time favorite dessert dishes. It is the best cobbler recipe I have in my recipe box.
Not only is it the best it is the easiest way I have ever made peach cobbler and by far turns out the most delicious.
If you have been looking to learn how to make "the best cobbler recipe ever" then look no longer, this dish will be right up your alley.
It is great for a quick dessert for after dinner or when you need a simple but amazing dish to bring to your friends. A sweet ending to any meal.

Here is some quick step by step directions in video form to make this recipe with canned peaches.
Whether you use canned, fresh or frozen peaches will depend on the time of year and what you can find on hand. We typically use canned because it makes it that much easier so the directions below are for using canned peaches.
Whatever the season, this dessert will bring you all of the praises.
Watch the video tutorial or keep scrolling for the printable details.
This dish is great by itself but even more delicious with vanilla bean ice cream. Of course, this is our favorite way to have it.
Let the ice cream melt over the hot cobbler for just a little bit and you have the perfect touch of warm and cold. Yuuuuuum!
Want to print this recipe?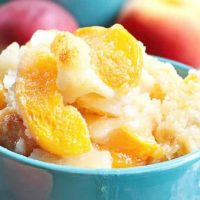 Peach Cobbler
Ingredients
29 oz can of sliced peaches
1 cup self-rising flour
1 cup of sugar
1 stick butter
1 cup milk
Instructions
Preheat oven to 350 degrees.
Melt your stick of butter and pour into a 13x9 dish.
Mix together your milk, sugar, flour and the drained syrup from your sliced peaches.
Pour the mixed ingredients over top of the butter.
Add the peaches layered to the dish but do NOT mix.
Bake in the oven for approximately 1 hour or until the crust rises and is golden brown.
Here are some of my favorite items I use when making this easy peach cobbler recipe.
If you enjoyed this easy peach cobbler post you might also enjoy these…
---