These classic no bake chocolate oatmeal cookies with chewy oatmeal, rich cocoa, and creamy peanut butter are an all-time favorite cookie and they are so easy to make!


They don't require any baking which is a plus in my book but they also take very little effort and time to make. So much yum!




What could be better than an indulgent dessert made from ingredients you already have sitting in your pantry and that never needs to go into the oven?


We love to make these chocolate oatmeal cookies when we are craving a little chocolate and want some cookies to nibble on.


As I said, the ingredients include items that most of us already have in our pantry. If you are missing one I bet it would be the 1-minute Old Fashioned oats, too easy to go and grab a container of those.


Plus a container will last you through lots of cookies once you have those too.




Simple ingredients you will need to make no bake cookies


3 Tablespoons Unsweetened Cocoa Powder
1/2 Cup Unsalted Butter
2 Cups Granulated Sugar
1/2 Cup Milk
Pinch of Salt
1/2 Cup Peanut Butter
2 Cups 1-Minute Oats
1 teaspoon vanilla extract (optional)
candy thermometer (optional but HIGHLY recommended)




How to Make No Bake Chocolate Oatmeal Cookies


Combine your sugar, cocoa, butter, milk, and salt in a medium saucepan over medium heat.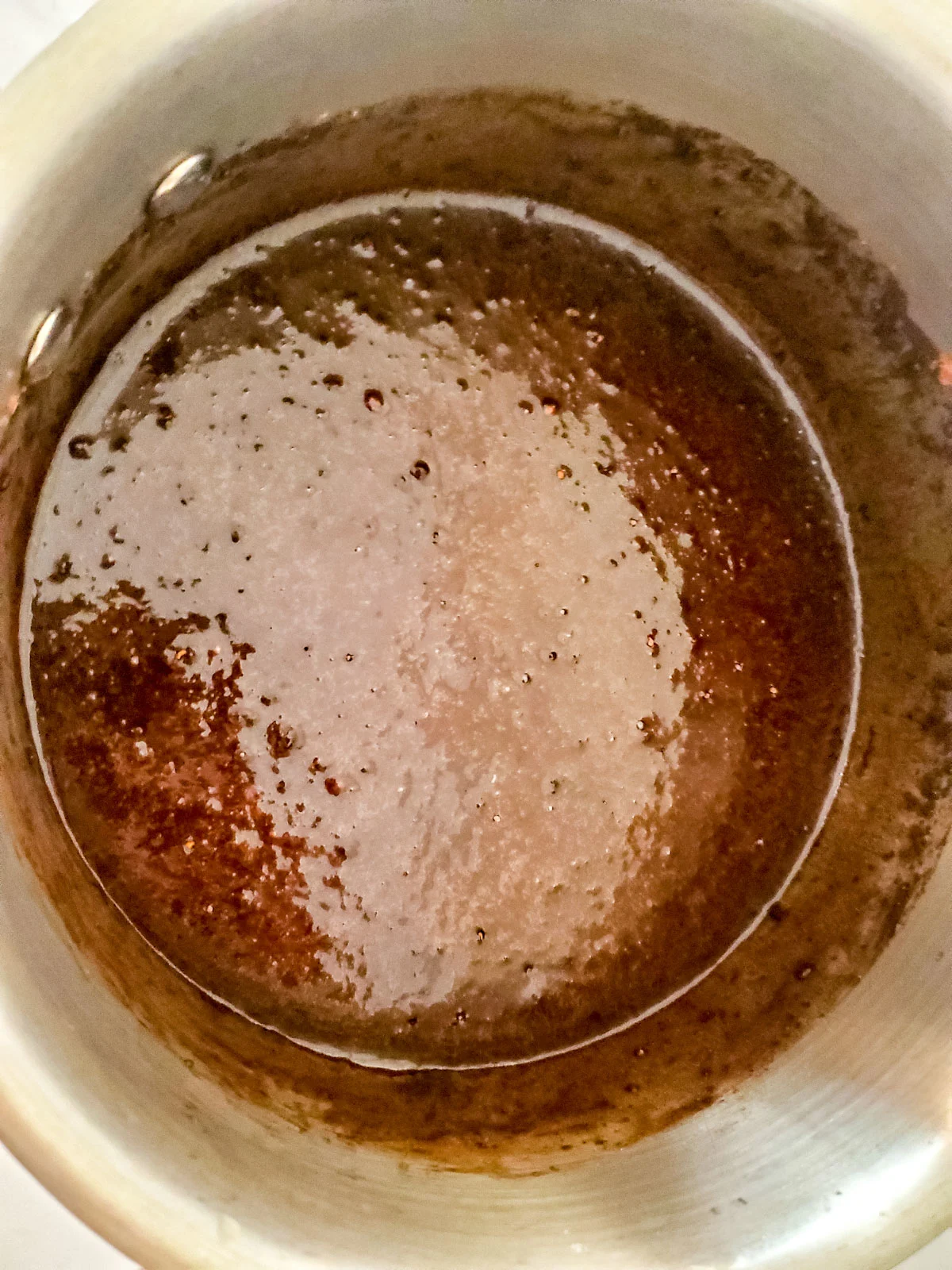 Using a candy thermometer bring the mixture to a full rolling boil and pull from heat at 230 degrees. This is the KEY to getting the best results and to making perfect no bake cookies every time.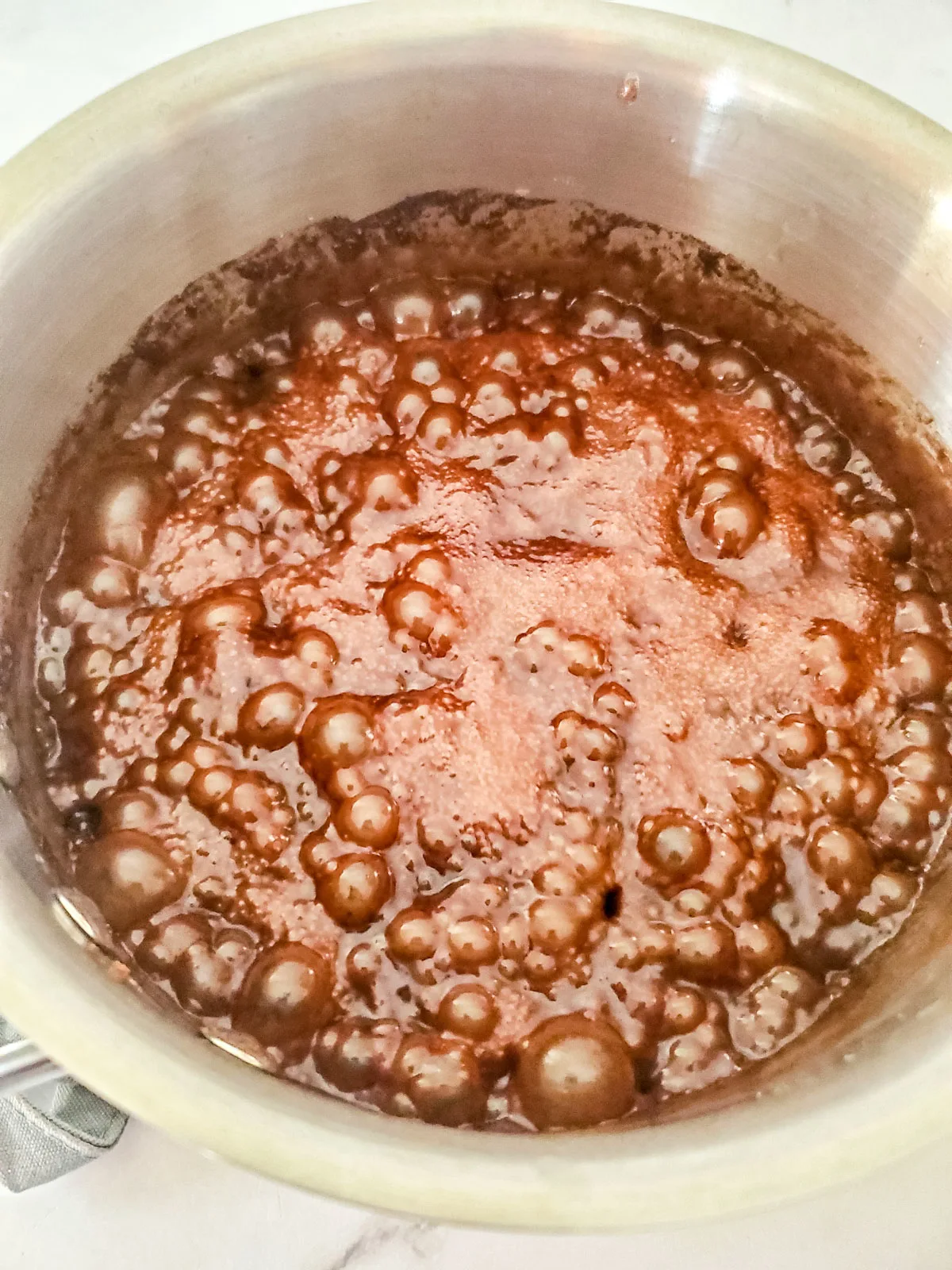 Once it has been removed from the stove add in your oats and peanut butter, plus your vanilla if you are using it.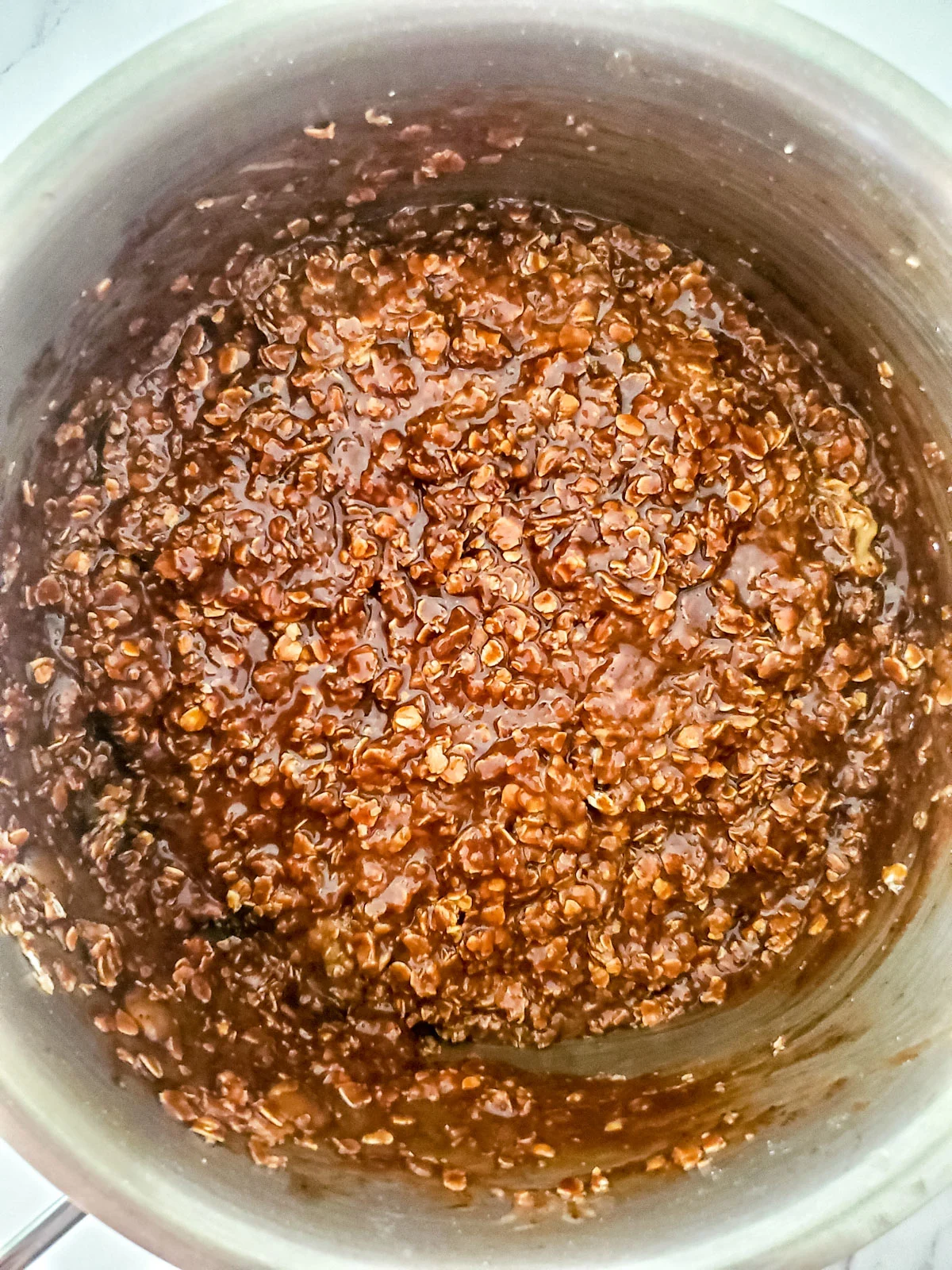 Once the oats and peanut butter are mixed in drop them by spoonfuls (we like to use a cookie scoop) onto parchment paper, wax paper, or silicone mats and let them cool to set.


Note: You can also use regular old fashioned oats (see tip below), these will end up being a chewier no bake cookie.




Didn't I tell you these were super easy to make? The only issue we ever have with them is sometimes they can be a little finicky about setting up, but I have found that again the key is using a candy thermometer.


Several recipes say to boil for 1 minute or 2 minutes but sometimes that is a guessing game. Boiling to 230 degrees comes out just right whether you have a hotter oven or not.


If you have a nut allergy you can also skip the peanut butter altogether and make these cookies without peanut butter.




Some questions you may have…


Why are my No Bake Cookies crumbly?


The most common reason for dry no-bake cookies is boiling the mixture for too long. If you overcook the sugar it turns into a crumbly mess. I have done this several times until I found that using a candy thermometer worked the best.


Why are my No Bake Cookies to wet?


For this problem, the opposite is true, a wet no-bake cookie is one that wasn't boiled long enough leaving you with a cookie that will never be set up. Again, this is why I highly recommend purchasing a candy thermometer to have on hand. Making no bake chocolate oatmeal cookies is much like cooking fudge.


Can I use old fashioned oats instead of quick oats?


Yes, if you are using old-fashioned oats, cool the mixture in a saucepan for 5 minutes before dropping them onto parchment paper.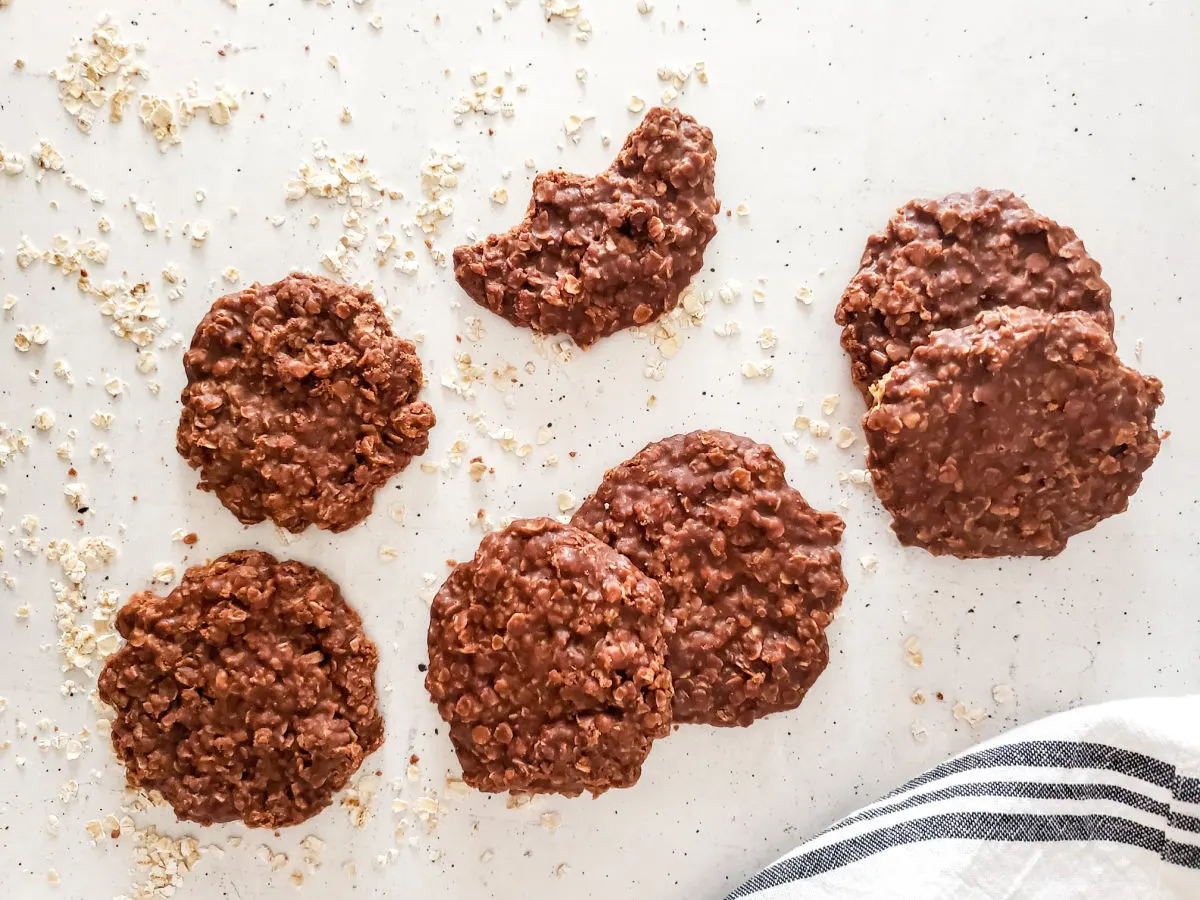 How to make No Bake Peanut Butter Oatmeal Cookies


You can even skip the chocolate and turn these cookies into Peanut Butter Oatmeal Cookies, one of my very favorite ways to enjoy them. The recipe is the exact same, all you need to do is skip the cocoa.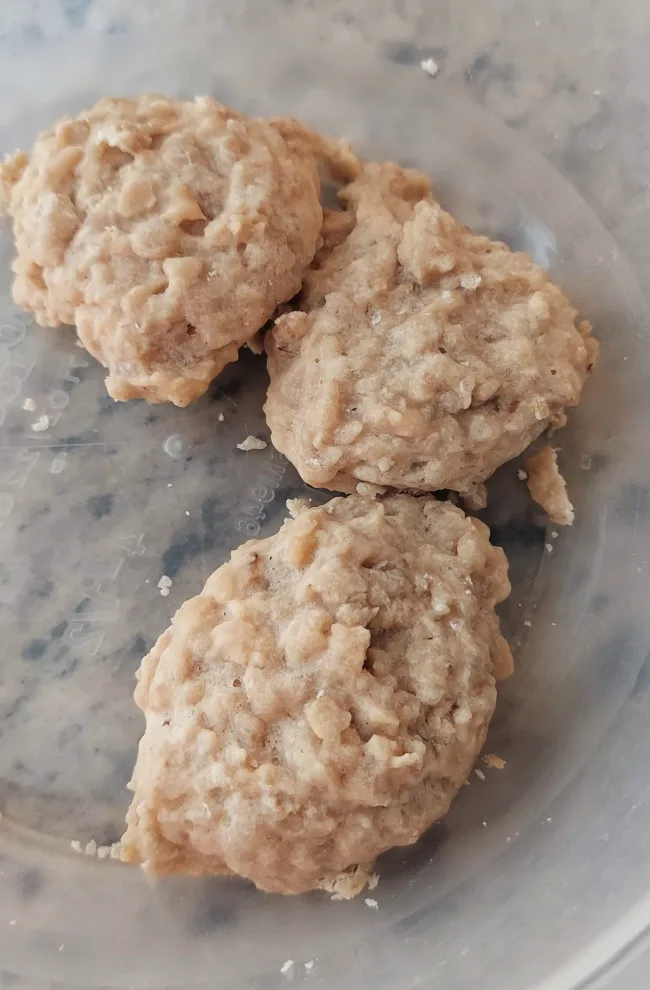 If you enjoyed this No Bake Oatmeal Cookies recipe then be sure to pop over and check out some of these other delicious cookie and dessert recipes too.




Want to print or save this no bake chocolate oatmeal cookie recipe?