No Churn Oreo Ice Cream – No machine is required with this delicious and creamy summer treat.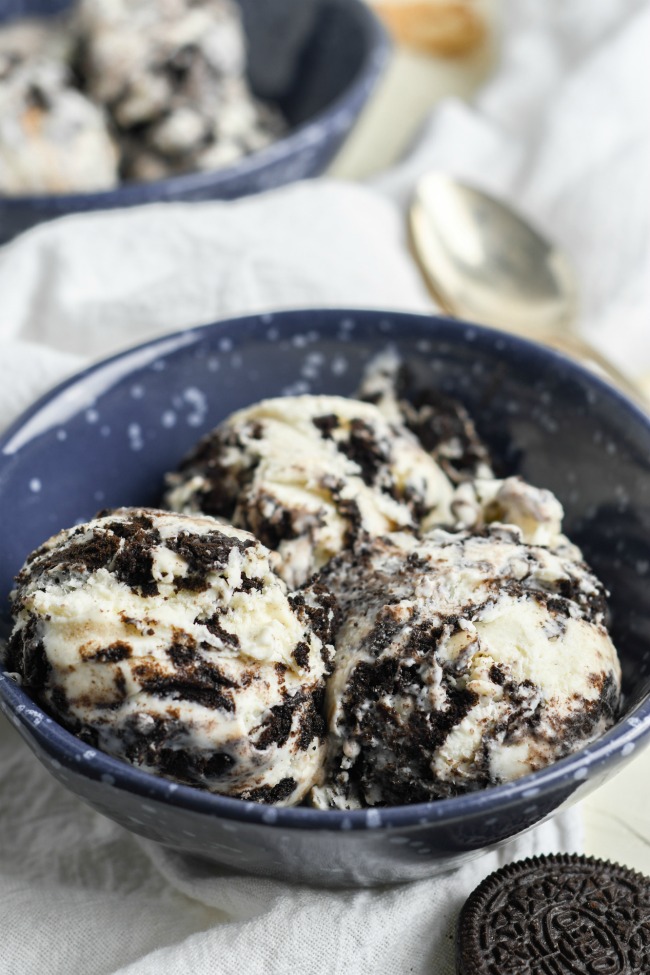 This cookies and cream ice cream takes only 10 minutes to prep before it is ready for the freezer.


Super easy with only 4 simple ingredients makes it an absolutely perfect dessert.


I have an ice cream maker, but despite that fact, I often opt to make the no-churn.


You don't have to remember to freeze your ice cream canister a few days in advance all you need to do is whip together the simple ingredients, freeze for 5-8 hours, and you're in business!


Ingredients for No Churn Oreo Ice Cream


2 cups of heavy whipping cream
1 14-oz can of sweetened condensed milk
1 teaspoon of vanilla extract
1 package of Oreo cookies




How do you make Oreo ice cream from scratch?


Start by breaking and crumbling the cookies into small pieces and set them aside.


Next, whip the heavy cream until it forms stiff peaks.




Fold in the sweetened condensed milk, vanilla extract and ¾ of the crushed cookies and stir completely.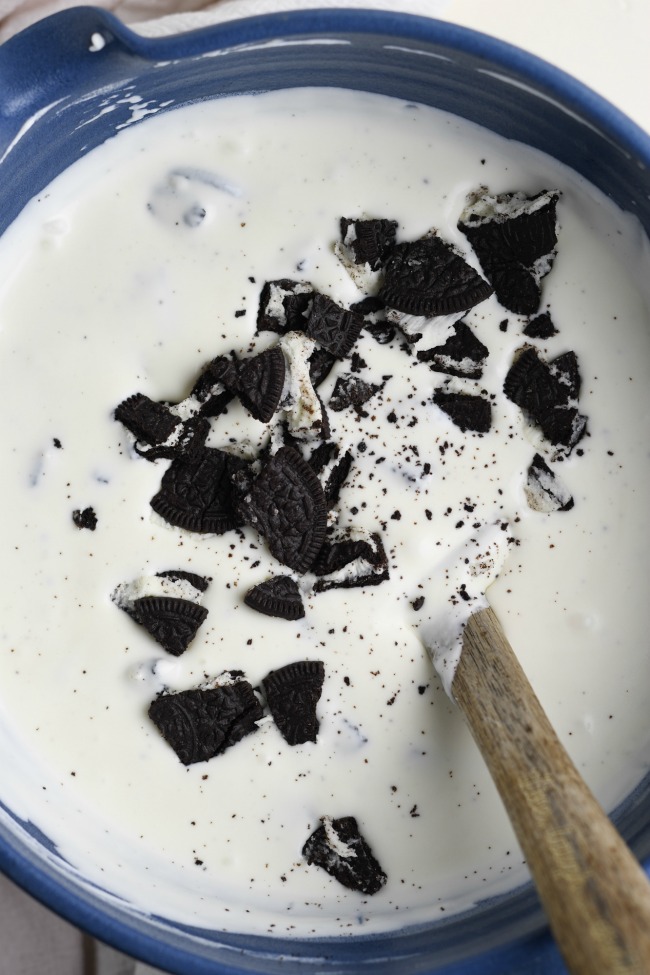 Pour the mixture into a Pyrex container or loaf pan and sprinkle the additional cookie bits on to the top of the ice cream mixture.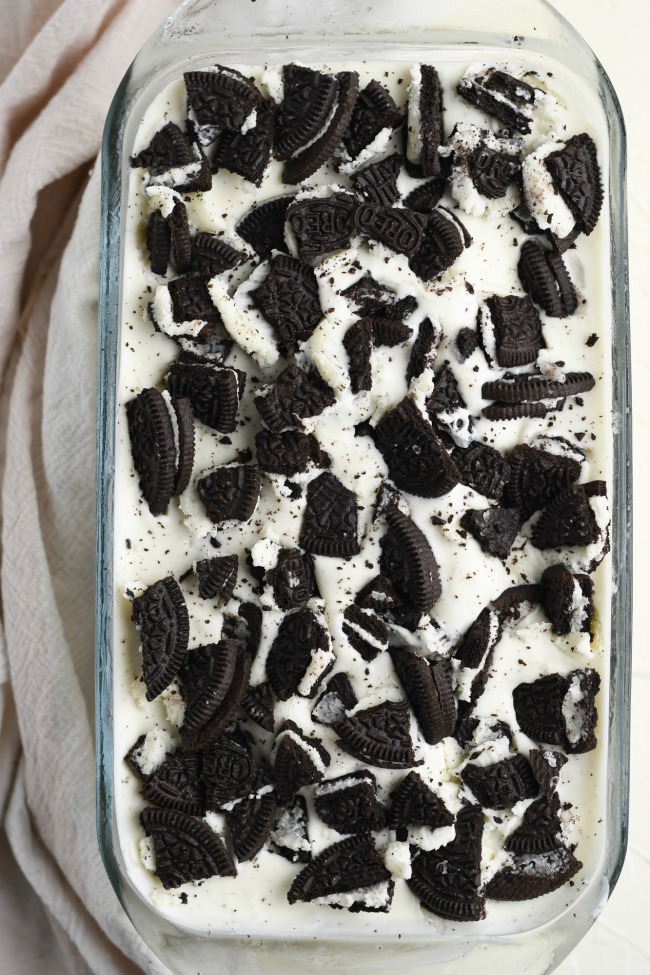 Cover with cling wrap or a lid to form a tight seal.


Freeze for at least 8 hours before serving.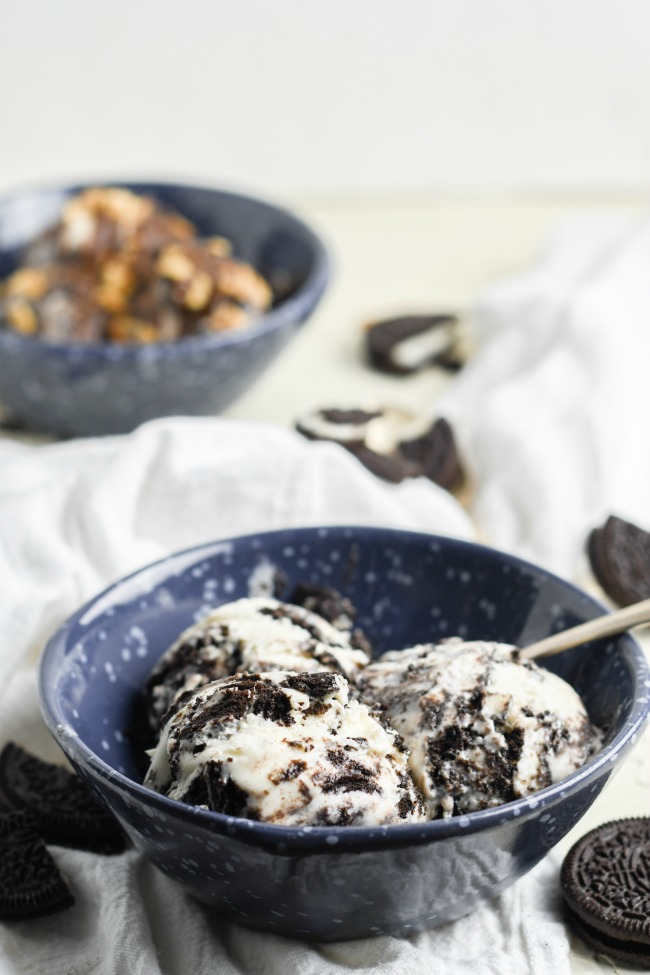 What does no churn mean?


No churn means no ice cream maker needed. So if you don't have enough room to store one or don't think you would use it enough this no-churn ice cream is perfect for you.


Can I churn no churn ice cream?


I have never tried it, I am sure you probably could but really what would be the point? Just use a regular ice cream recipe.


Is evaporated and condensed milk the same?


The major difference is the sugar content; sweetened condensed milk is always sweetened, while evaporated milk is unsweetened. You will want to get the sweetened condensed milk for this recipe.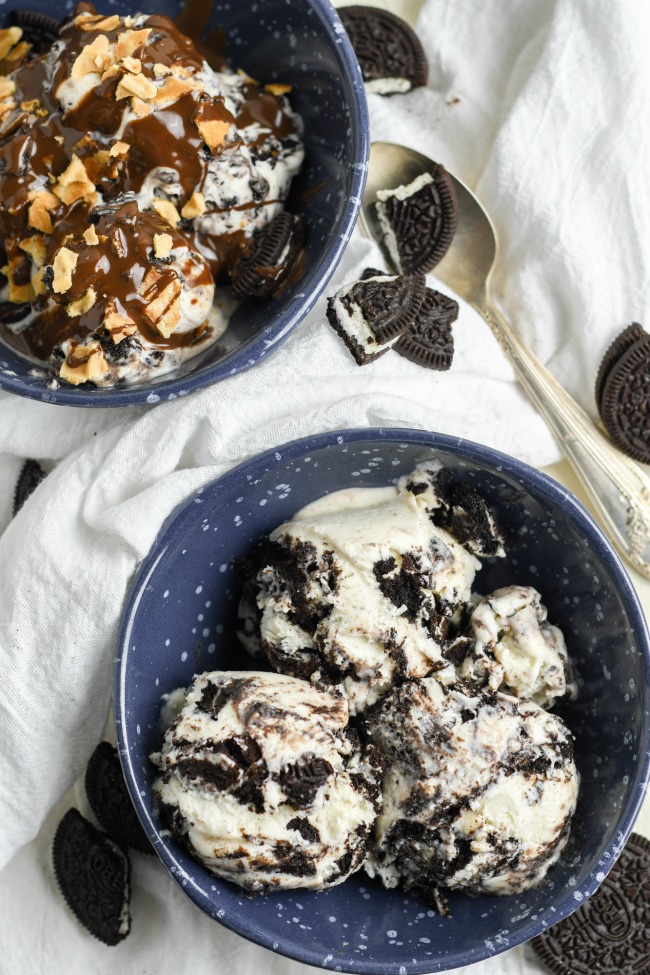 EVEN MORE DELICIOUS AND CREAMY ICE CREAM TREATS:


Want to print this recipe?