Buttery caramel corn enhanced with chocolate-covered marshmallows and crisp chunks of walnuts is a dream come true for rocky road lovers.


These easy rocky road popcorn clusters are perfect for parties or to satisfy any sweet tooth.




The best part about making homemade caramel corn is the freedom to customize the add-ins to suit your taste.


Feel free to add more nuts, switch almonds or pecans for the walnuts, or choose between milk, dark, or white chocolate. (Use all three, if you wish.)


Pour these clusters in a bowl for a football game or party, or scoop some into pretty bags for gifts.


It's doubtful that you will have any left, but if you do, store it in an airtight container and hide it!


Rocky Road Popcorn Clusters – Ingredients


Serves 10-12


1 cup (about 6 ounces) chocolate chips (milk, dark, or white chocolate)
4 cups mini-marshmallows
3 quarts popped corn
1 1/2 cups chopped walnuts
1/2 cup salted butter
1 cup brown sugar
1/4 cup honey
1/2 teaspoon salt
1 teaspoon vanilla
1/4 teaspoon baking soda
Additional 4 ounces chocolate chips, if desired, for drizzling


Cooking Instructions:


Cover a large baking sheet with parchment or a silicone mat.


Place 1 cup chocolate chips in a large pan on the lowest heat and melt gently (or in microwave-safe bowl and microwave at 15-second intervals, stirring often).


Allow chocolate to cool until just barely warm.


Add marshmallows and stir thoroughly.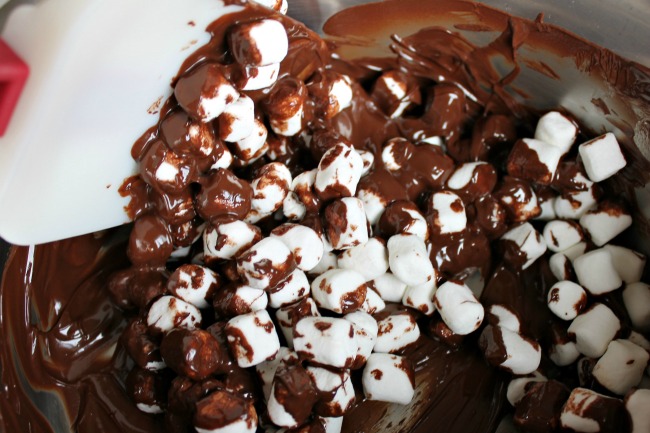 Spread on a prepared baking sheet, separating marshmallows as much as possible. It's fine if some stick together.


Place in the freezer.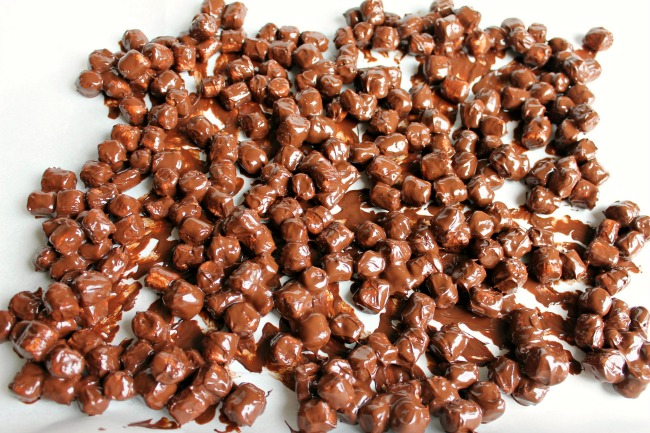 Heat oven to 250 F.


Coat a large, shallow baking sheet with coconut oil or non-stick spray. Set aside.


Lightly oil a very large bowl or pot. Add the popped corn and nuts. Set aside.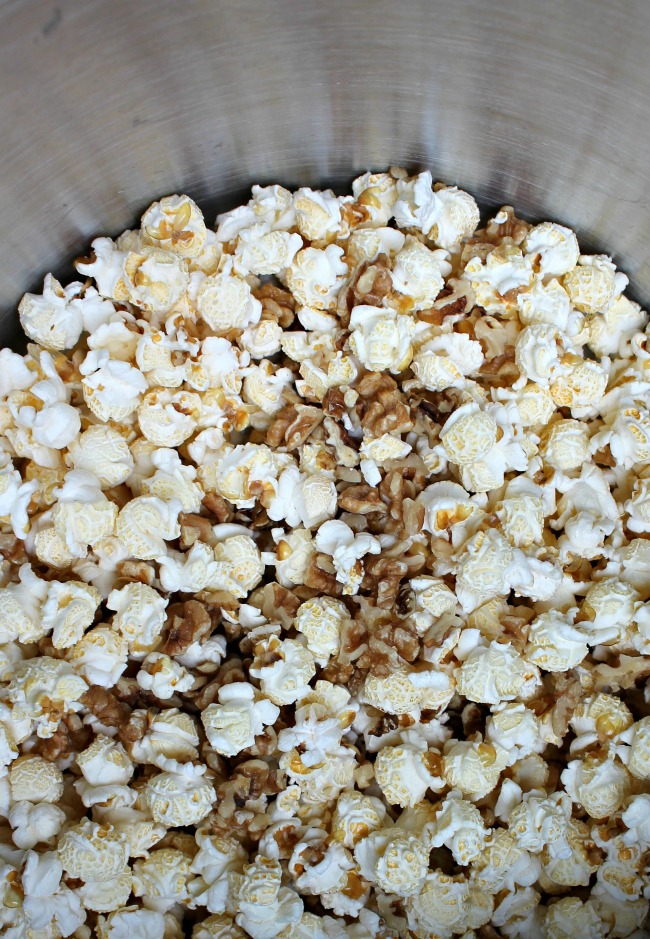 Place butter, brown sugar, honey, and salt in a large saucepan over medium-low heat. Bring to a boil, stirring often.


Cook at a low boil, stirring gently, for 4 minutes.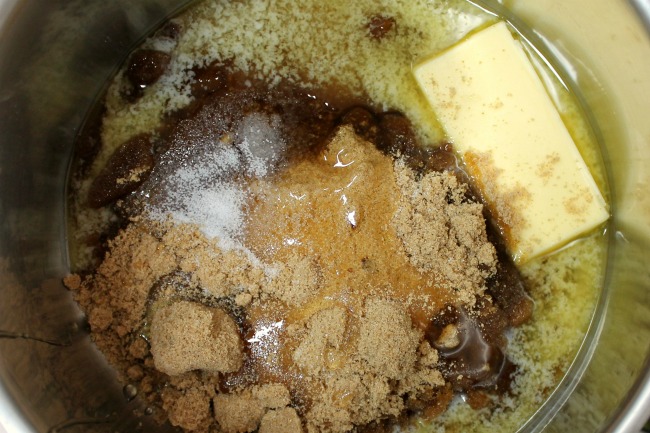 Remove from heat. Add vanilla and baking soda.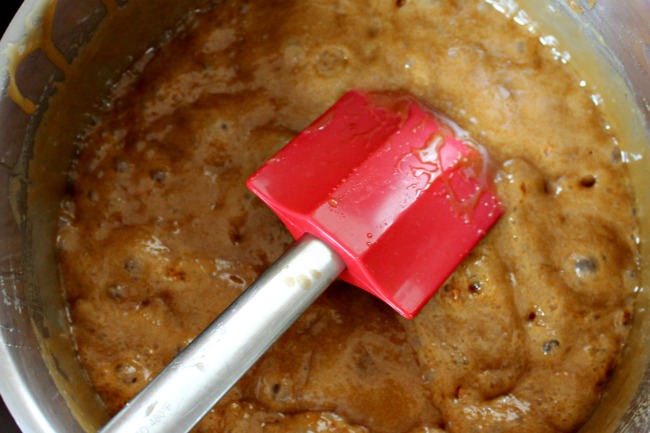 Stir down foam and pour over the popcorn. Toss to coat.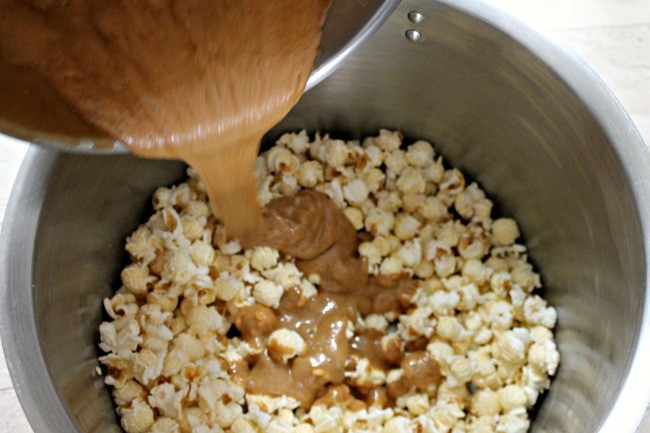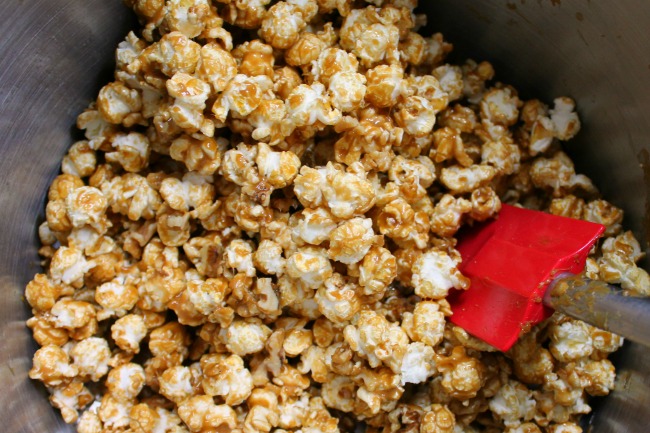 Spread onto a prepared baking sheet and bake for 1 hour, stirring twice during the bake time.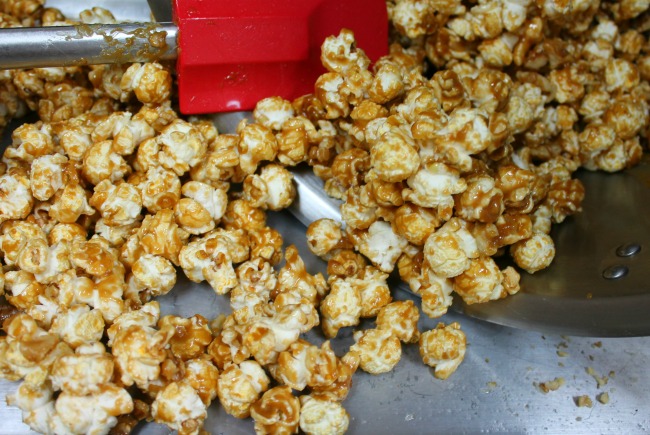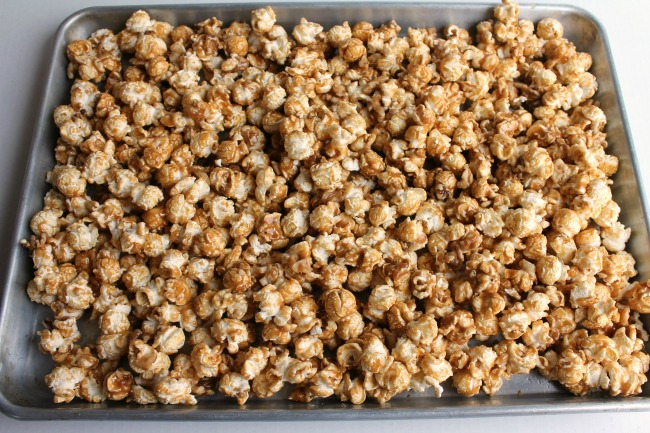 Remove from oven, stir lightly.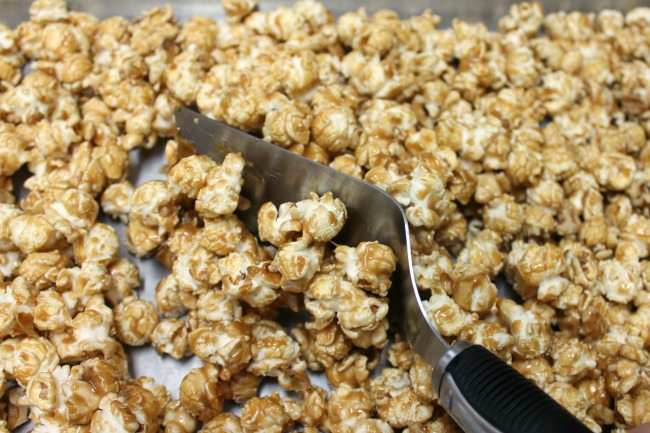 Break up the chocolate-covered marshmallows and fold them into the warm popcorn mixture.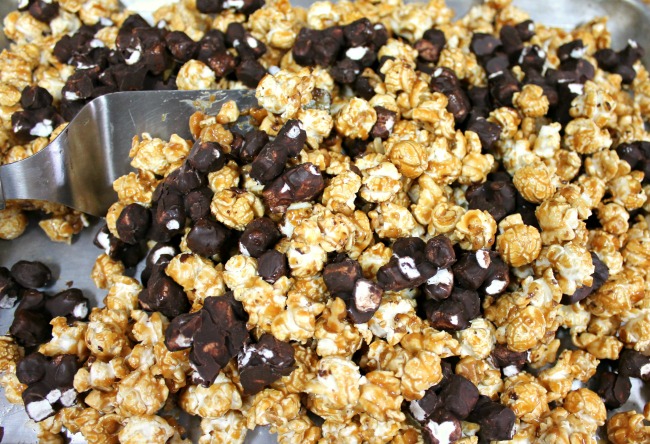 If desired, melt remaining chocolate and drizzle over popcorn.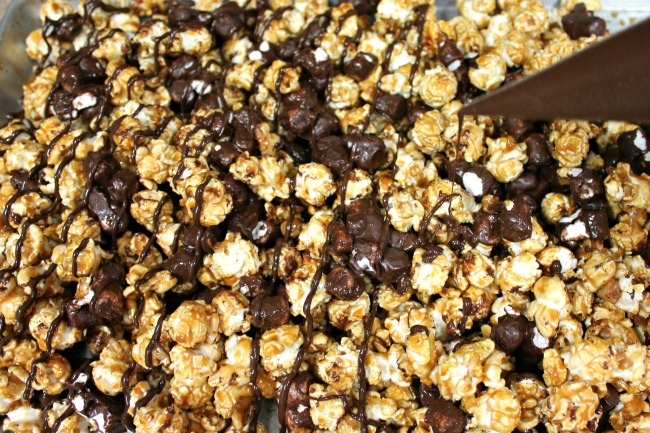 Allow chocolate to harden before removing from pan and breaking into clusters.


This may take several hours, depending on room temperature.


Alternatively, once the mixture is cool you can put the pan in the refrigerator for a few minutes – just until hardened.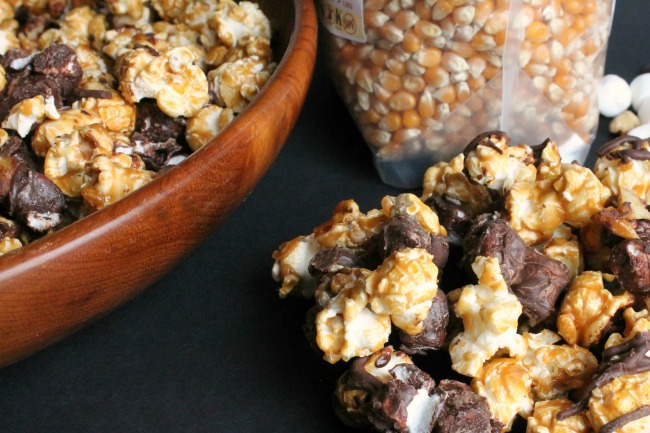 Store cooled clusters in an airtight container.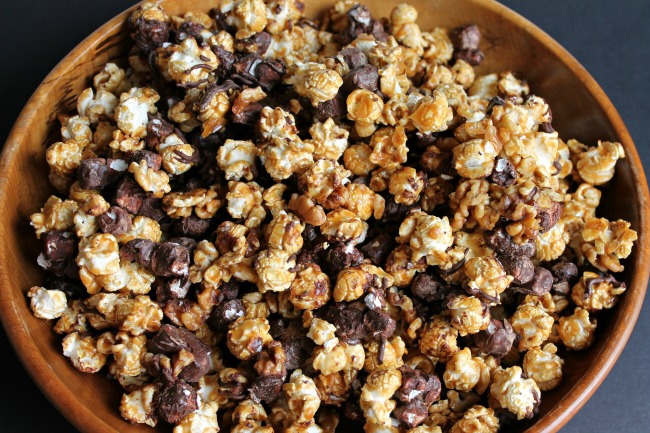 Great anytime of the year, but especially good at holidays, parties, and anytime you have a hankering sweet tooth.


Want to print this recipe?




If you enjoyed this delicious Rocky Road Popcorn recipe you also might like…


Patriotic Popcorn

Family Night Popcorn Bar

Chocolate Gravy Recipe