Chocolate gravy is a true southern classic staple, an old-fashioned recipe that goes perfectly with hot biscuits, pancakes, and more.




I was introduced to this deliciousness by my husband who used to have it made from him by his grandmother when he was a kid.


It is a super simple recipe, with only six ingredients, that has been around for many years.


If you are a chocolate lover then definitely this is one for you. It is great on pancakes but just as good on ice cream, biscuits or whatever else you like to drizzle chocolate on


What is chocolate gravy made of?


1 Cup Sugar
3 1/2 Tbsps. Cocoa Powder
3 Tbsps Flour
1 1/2 Cups Milk
1 Tbsp Butter
1 Tsp Vanilla


How do you make chocolate gravy from scratch?


In a medium-sized bowl, mix together your dry ingredients (sugar, cocoa, and flour) getting rid of any lumps.


Add in your milk and whisk to combine the ingredients.


In a medium-sized saucepan melt your tbsp. of butter on medium heat.


Once melted add in your mixed ingredients and continue stirring until thickened.


It will take approximately 5 minutes to thicken. Remove from heat and add in your teaspoon of Vanilla.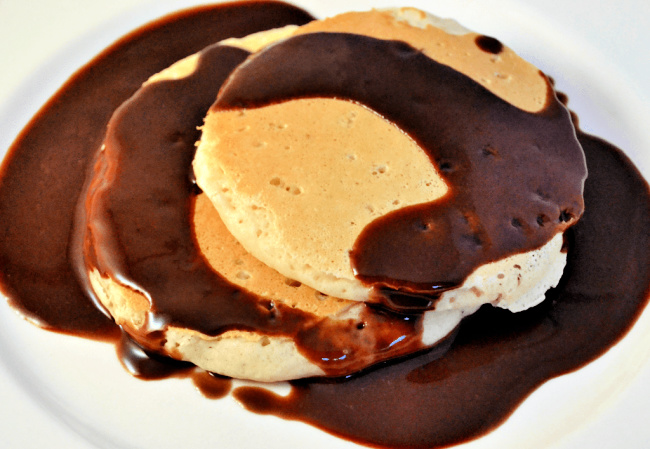 Even more chocolate recipes you don't want to miss!


Want to print or save the recipe to this chocolate gravy?