The 4th of July is just around the corner, whether you are planning on a get-together with family and friends or hitting up your local fireworks there is almost always food involved.


We like to pack a batch of our favorite 4th of July snack, patriotic popcorn. It is just about the easiest snack you can make.


Pop up some buttery popcorn, drizzle on a little white chocolate and sprinkle the top with festive candies for the perfect 4th of July treat!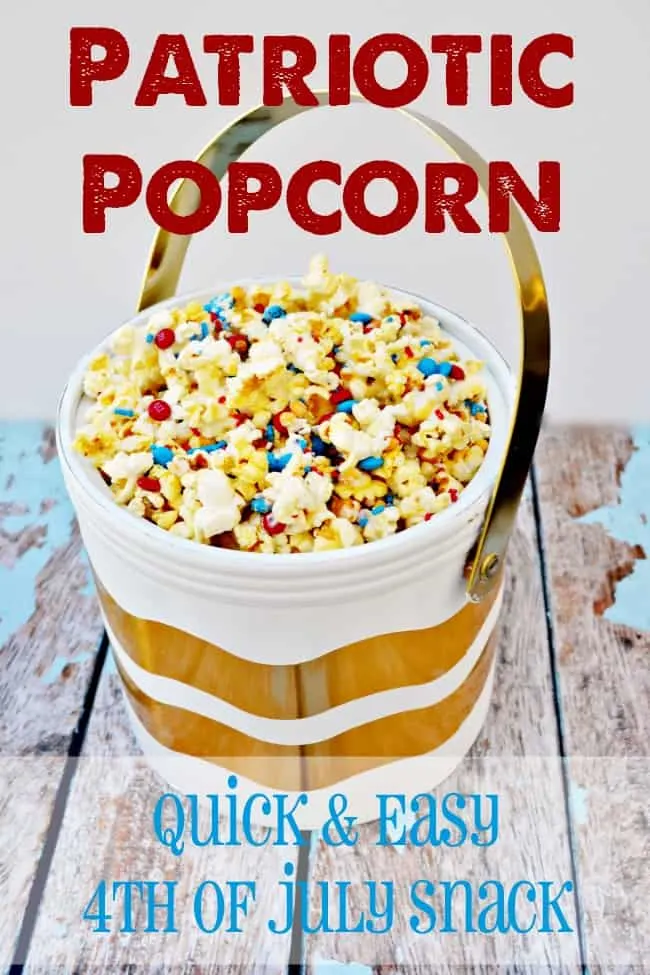 (This post contains affiliate links.)


If you love chocolate and popcorn, like me, you will love this yummy snack.


It is fun for kids to eat because it's colorful and well a little messy too. It is also fun for kids to help you make since it is so simple.


You can do the chocolate melting and pouring and let the kiddos have fun sprinkling on the candies.


Ingredients you will need: (enough for about 3/4 people, double recipe if you need more)


2 bags of your favorite popcorn
Almond Bark or White Chocolate
How to make Patriotic Popcorn!


Pop your bags of popcorn and spread out on a cookie sheet. Melt your almond bark or white chocolate in a double boiler or microwave, whichever you prefer.
Once the chocolate is melted spread around the popcorn.
Sprinkle the mini m&m's and sprinkles/jimmies all over.
Allow the chocolate to cool and set up.


It gives you just that right amount of sweet and salty taste.


Other items you could mix in with this yummy snack


mini marshmallows
Red/Blue vanilla candy wafer melts (will give you even more 4th of July colors)
mini pretzels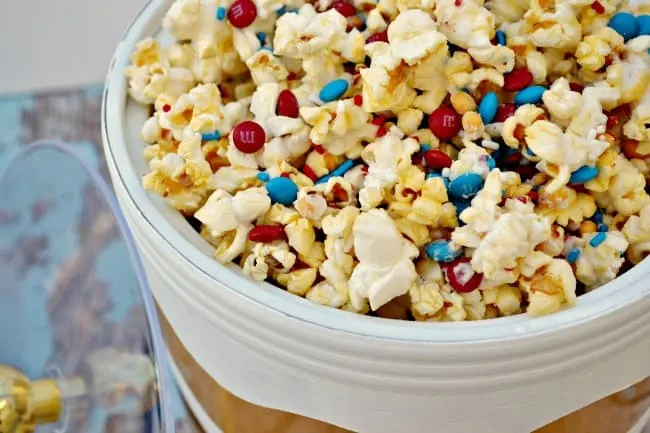 Don't miss these other delicious patriotic treats as well.


Want to print or save this patriotic popcorn recipe?