Invite the kids to help you make these easy Turkey Cupcakes that are not only fun but a great way to celebrate the Thanksgiving season.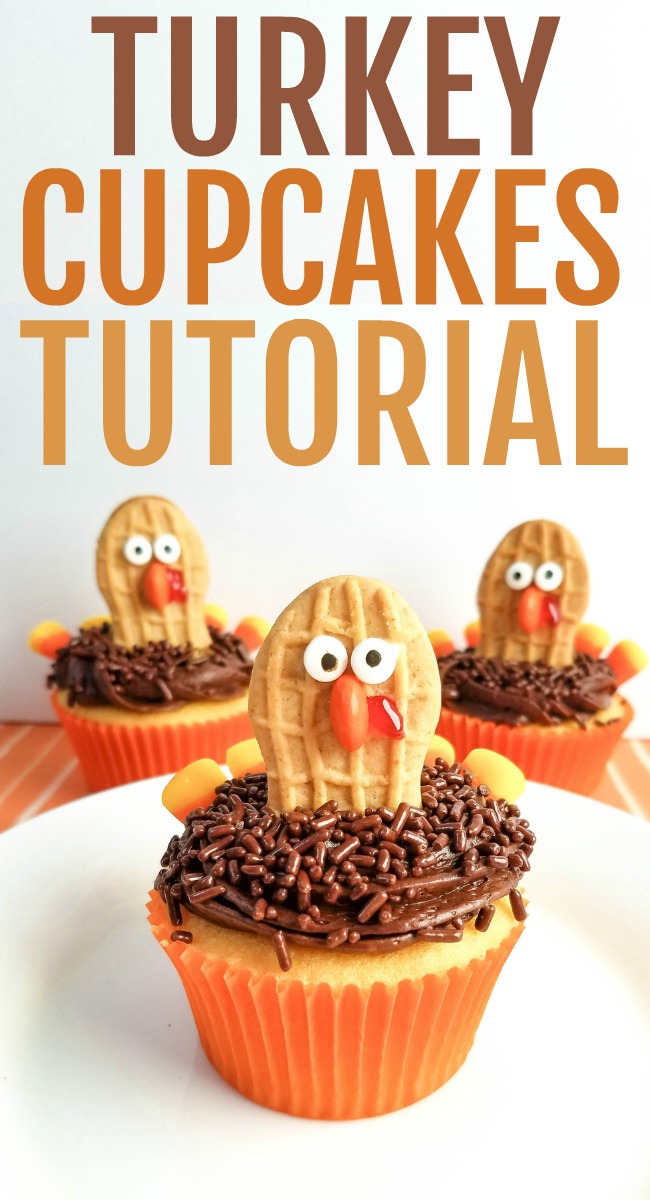 These little guys just might be the cutest thing to ever grace your Thanksgiving table.


Plus you can even purchase the cupcakes store-bought to save you much-needed time during the hectic season.


Ingredients you will need:


(this recipe makes 6 cupcakes, double recipe for a dozen)


6 chocolate frosted cupcakes (make your own or store-bought)
6 Nutter Butter cookies
12 candy eyeballs
3 Orange Reese's Pieces (cut in half)
Cookie decorating gel (red)
Candy Corn (you will need 30, 5 for each Turkey)
Chocolate sprinkles
A small amount of homemade icing to use as glue for the turkey face

To make a small batch of homemade icing: 1/4 cup powdered sugar and 1/2 teaspoon of milk. Stir well to combine. If too thick, add a bit more milk. If too thin, add a bit more powdered sugar.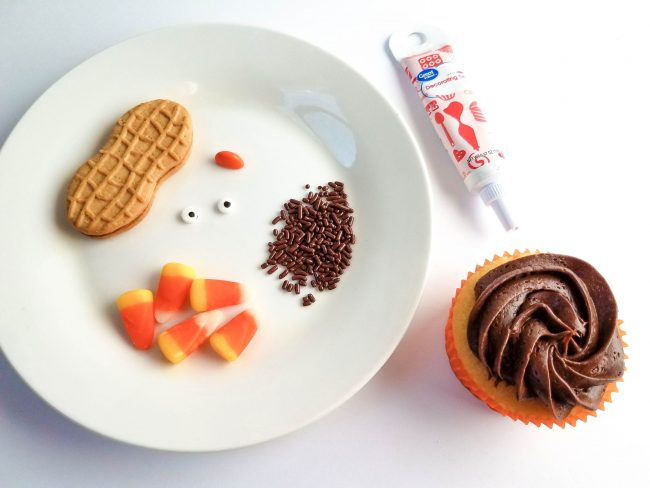 Instructions for Easy Turkey Cupcakes


Using a toothpick, you are going to apply a drop of icing to the back of each candy eyeball. Apply each eyeball about ½ inch down from the top center of each Nutter Butter cookie.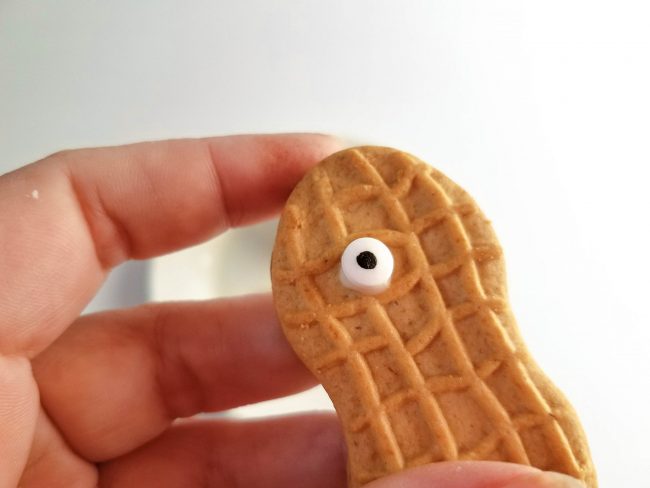 Next, you are going to apply a drop of icing to a ½ piece of Reese's Pieces candy. Apply to the cookie for the nose, right under the eyeballs.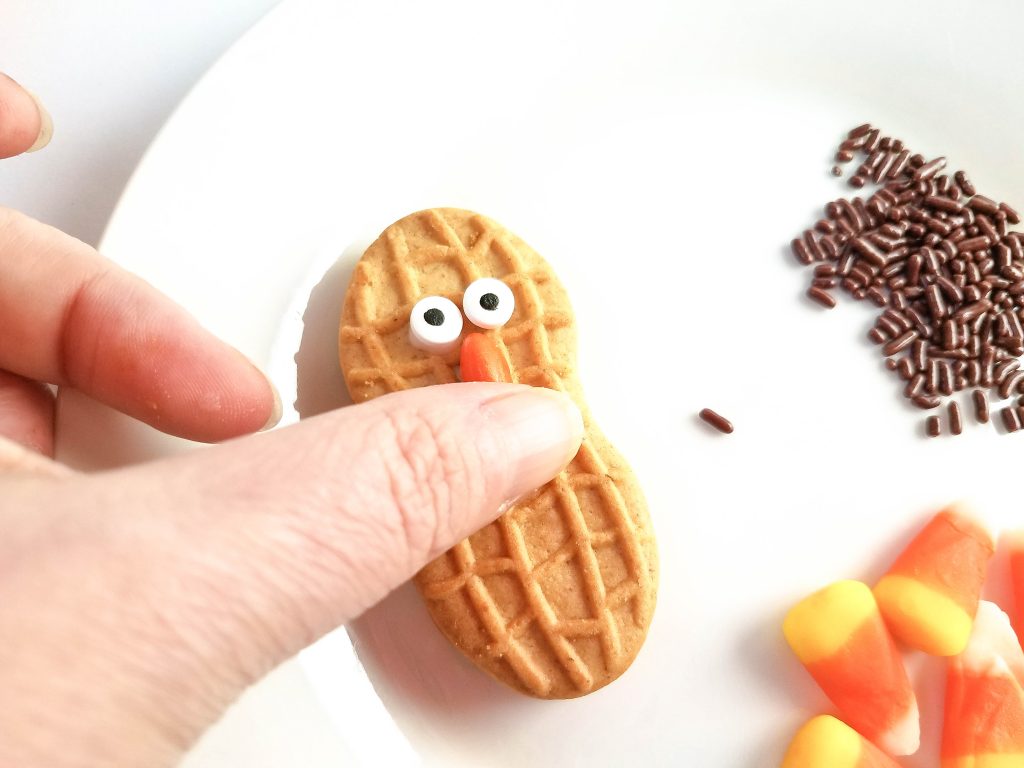 Add a small line of red cookie decorating gel right next to "nose" to create the gobbler.


Random fun fact: Did you know the gobbler is called a wattle?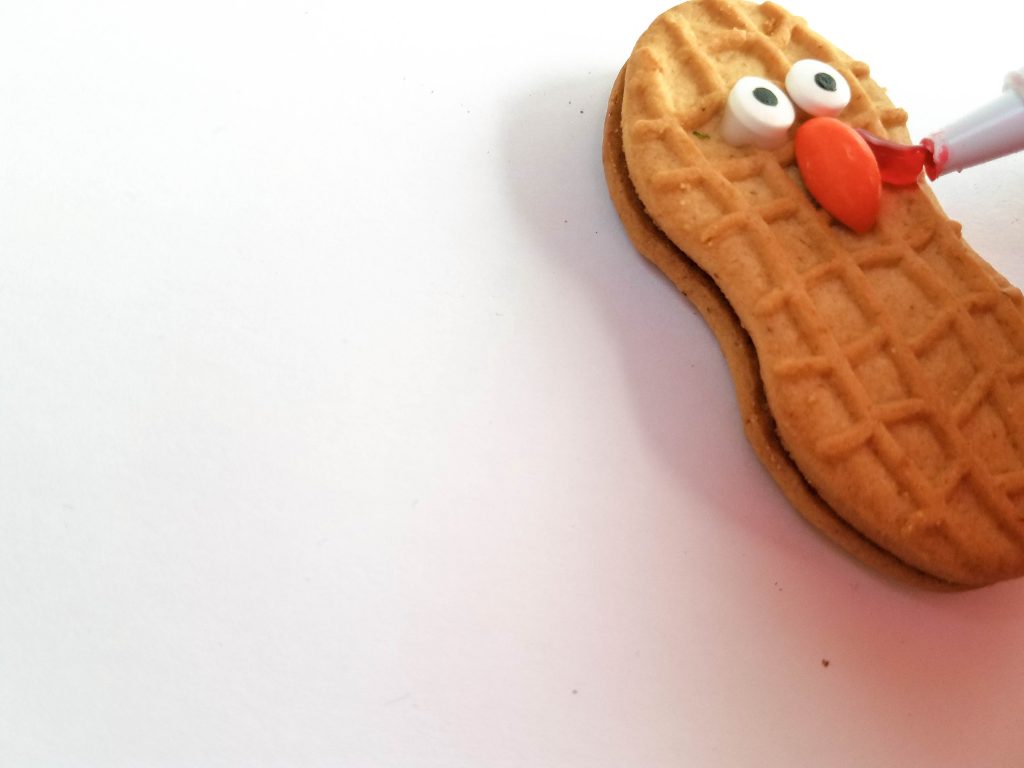 Now you are ready to stick the cookie down into the frosted cupcake, right in the center. About ½ the cookie should stick out when you are finished.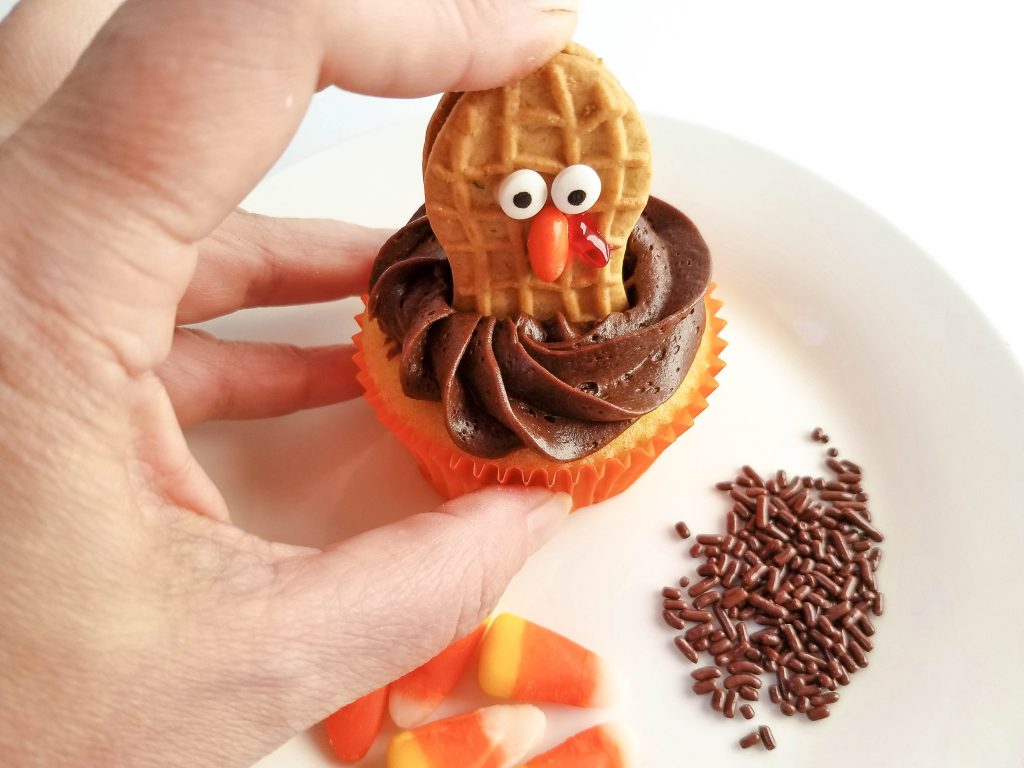 Behind the cookie, starting in the center, insert a piece of candy corn into the frosting. Repeat this process twice on each side of the one that you just inserted, until you have 5 "feathers".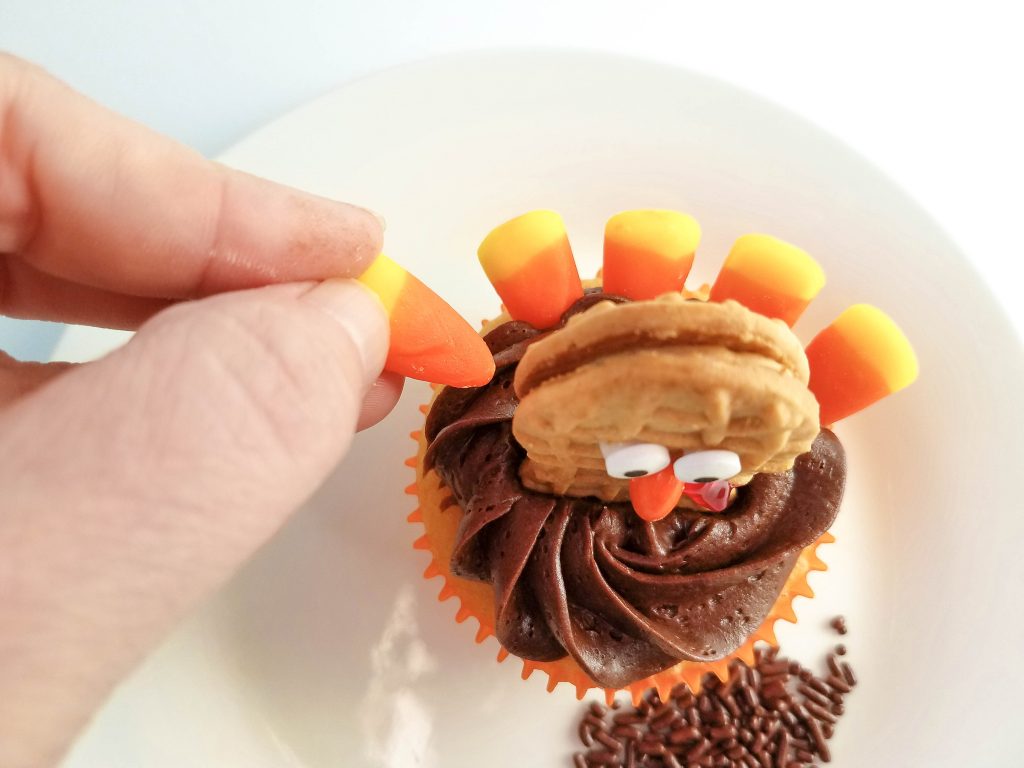 Add sprinkles all over the chocolate frosting and you are done with your adorable and easy turkey cupcakes.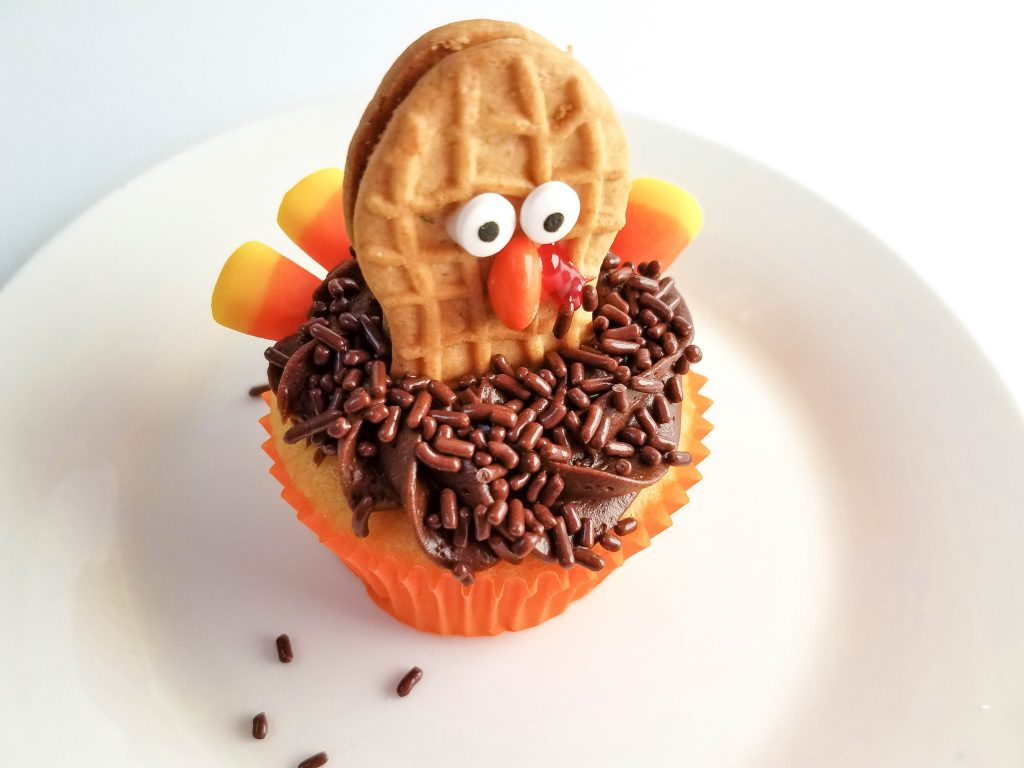 Now you are ready to whip up a batch of these deliciously decadent, easy-to-make Thanksgiving cupcakes for your Turkey Day celebration.


If you love these easy turkey cupcakes you might also like these other fun Thanksgiving posts.




Want to print this recipe?