This hand print turkey Thanksgiving card is a great way to get your child involved in the Thanksgiving fun! Create this cute handprint turkey card with this simple tutorial.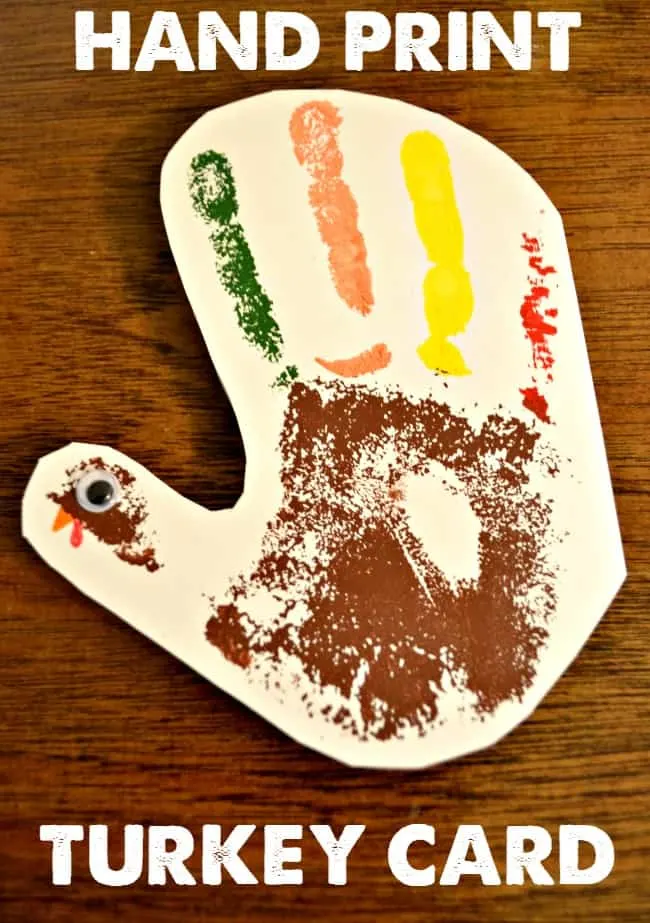 This post contains affiliate links.


This turkey handprint card is so easy to make and is a perfect turkey craft for preschool, Kindergarten, or any school-age child to make!


If you are looking to send out a Thanksgiving card this year then here is a cute one for the kids to get involved in.


No need to spend money on a card when you can make a homemade one of your own. This one just happens to be super simple and sweet.


Supplies you will need:


Craft Paint (We used brown, red, yellow, orange and green.)
Card Stock
Craft Glue
Pens/Markers (for the inside)


How to make a handprint Turkey Thanksgiving Card!


Fold a piece of cardstock in half.
Paint your fingers! We painted the palm brown and each individual finger a different color for the feathers.
Place your hand on the card stock along the fold. We accidentally placed our hand backward, not that it matters. If you want to have the card open the right way then be sure to paint your left hand and not your right. Let dry!
Once the handprint is dry you can then paint on the beak and snood (the red part) and add the wiggly eye.
Cut around your handprint. We chose to just cut around the fingers but you could cut in between them if you wanted.
Decorate the inside to your liking.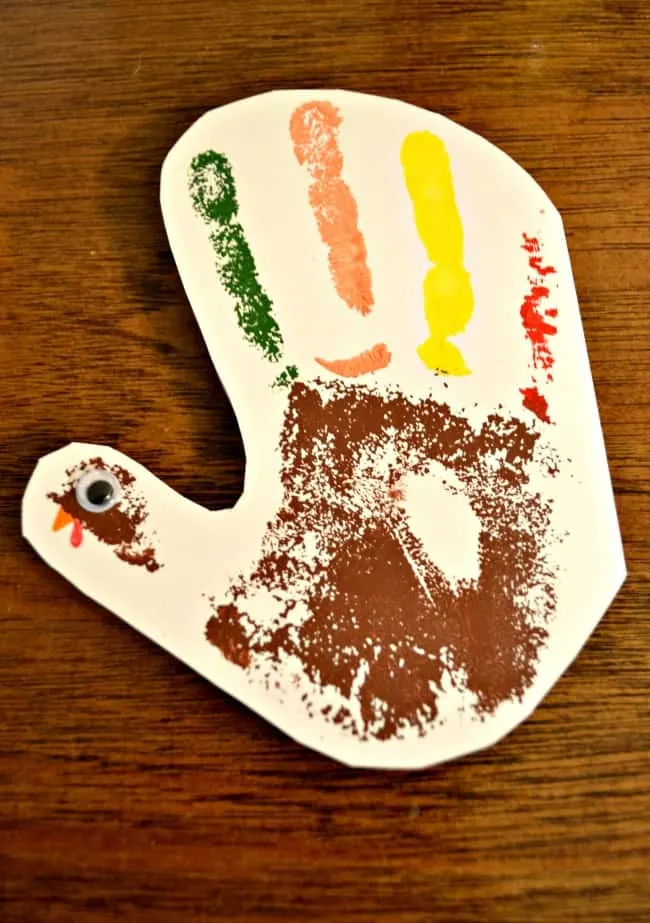 If you didn't want to write your own sentiment inside you could also add this super cute poem. It goes along perfectly with this little holiday card. We love it!


This Thanksgiving turkey,

Was made with love by me,

I made this from my hand to say,

I wish you a Happy Thanksgiving Day!
Author K.M. @ thebestideasforkids.com


Want more Thanksgiving craft ideas? Don't miss these we offer here at Today's Creative Ideas below.