As they say, "April showers bring May flowers" and I am so ready for May and the beginning of summertime around here.
I hope you are all having a fabulous Spring and finally getting some nice warmer weather.
Since we are all hoping for blooming flowers around here I thought I would start this Monday off with some floral nail art designs.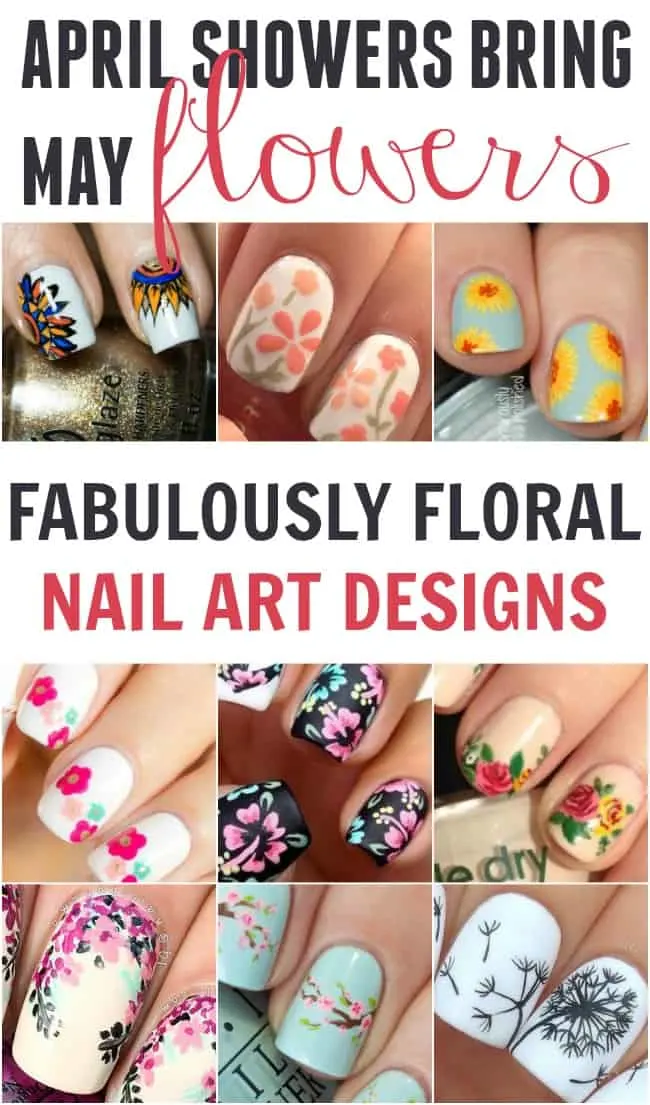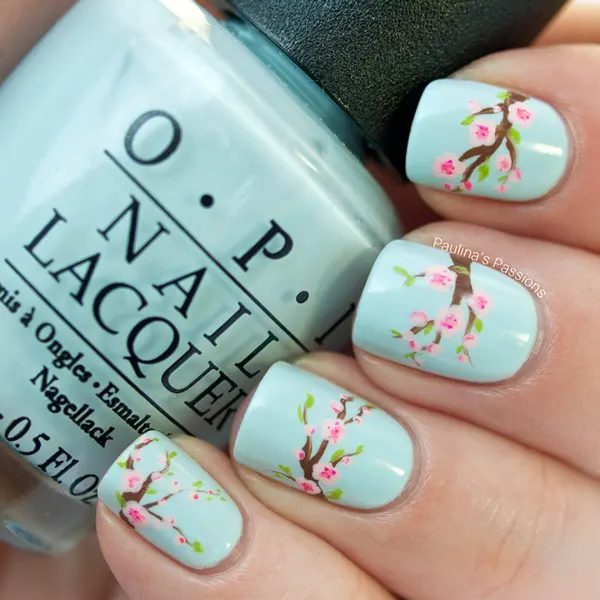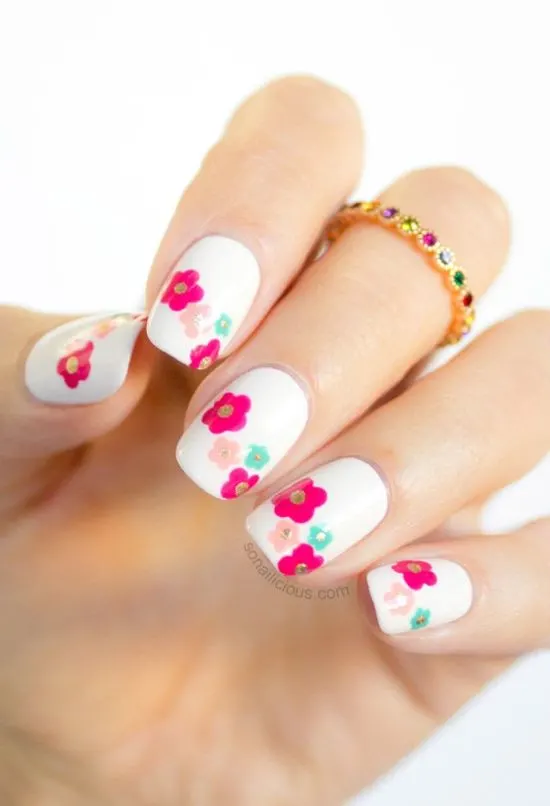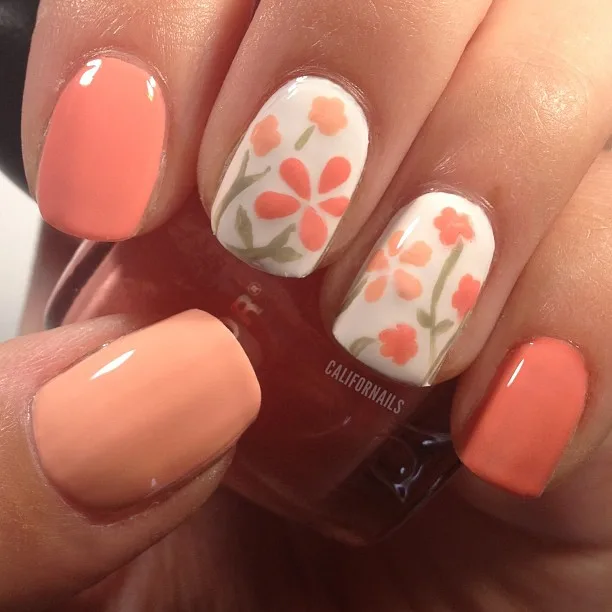 Peachy Pink Flowers