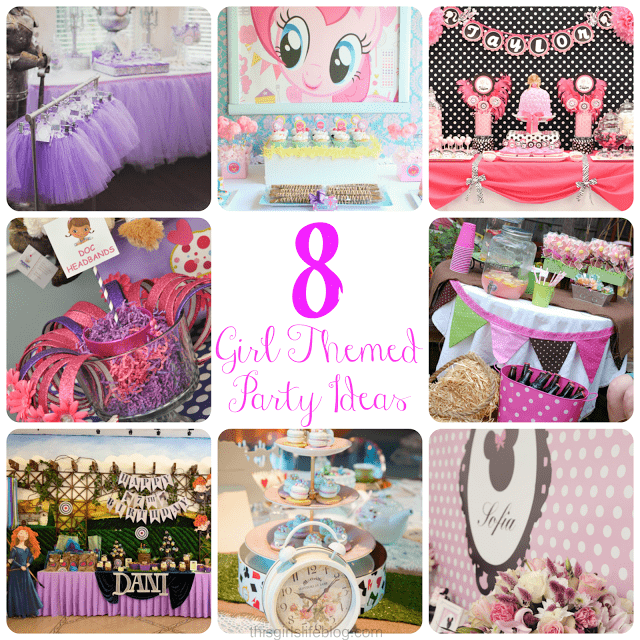 I love themed birthday parties. I have always just loved planning them and thinking up decorations outside the box. I probably should have been a party planner for my calling. haha! Today is my daughter's birthday and this year her party theme is My Little Pony. Although it's more of just a get together with some close friends. We aren't doing anything big. She just started Kindergarten last Wednesday and I didn't think it was right to spring a party on those parents the first full week of school. Right? 😉 We will probably have the same issue next year if we move before then. That is one of the prices you pay when you are military and your birthday falls when school starts back.
Here is a list of some of my favorite girl party ideas ranging from My Little Pony to Alice in Wonderland.
Pop back in on Thursday when I'll be posting up my favorite boy themed party ideas. No, I don't have a boy but I can appreciate a good boys party theme. 🙂 Be sure to pop over to the individual blogs so you can pin everything.
What is your favorite girl themed party idea?