The best gluten-free Thanksgiving recipes I know are right here.


Every Thanksgiving, the gluten-free families face a big dilemma: How to tweak traditional recipes to fit their lifestyle.


No worries today, there's no gluten here but instead everything you need for gluten-free Thanksgiving dinner recipes.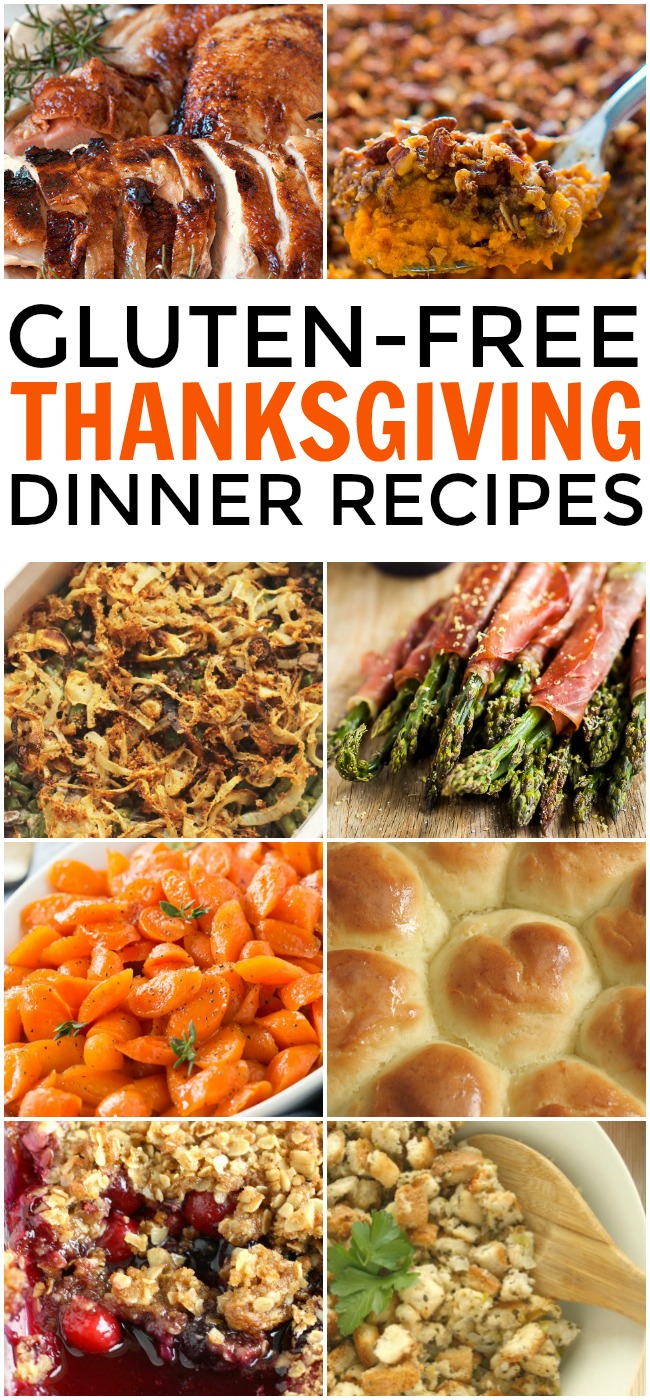 Planning a Thanksgiving menu is work in itself—add in a factor like a gluten allergy or gluten intolerance and it can become that much more complicated. Just because your family has to eat gluten-free doesn't mean you can't have all of those Thanksgiving favorites.


Get all the all-star Thanksgiving dinner recipes with these recipes served with a twist. Learn how to cook the perfect gluten-free Thanksgiving menu full of all your favorite dishes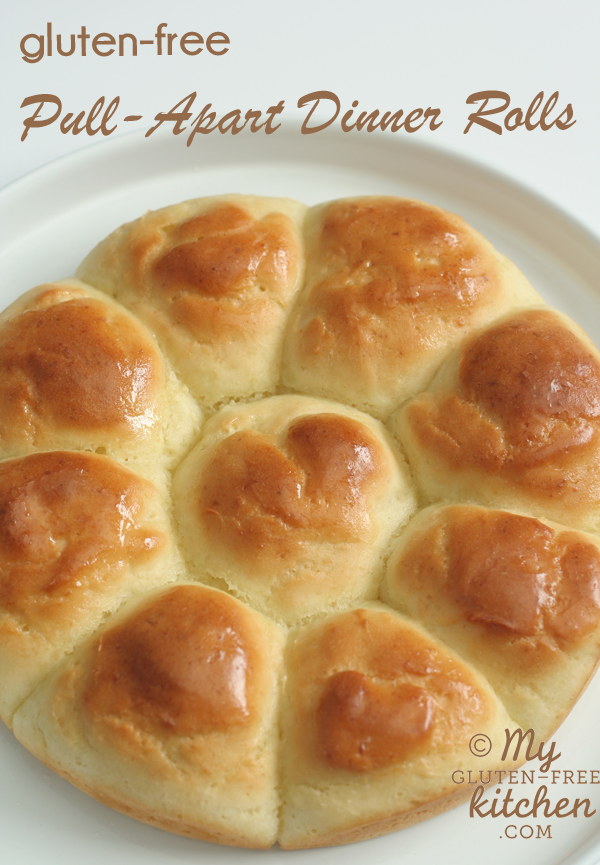 Pull-Apart Dinner Rolls
Get the recipe at >>> My Gluten-Free Kitchen


"They actually tasted like real homemade dinner rolls! These don't taste like cardboard, crumble like sawdust, require a knife to saw through, or need to be toasted to be palatable. What a relief, right?!" – My Gluten Free Kitchen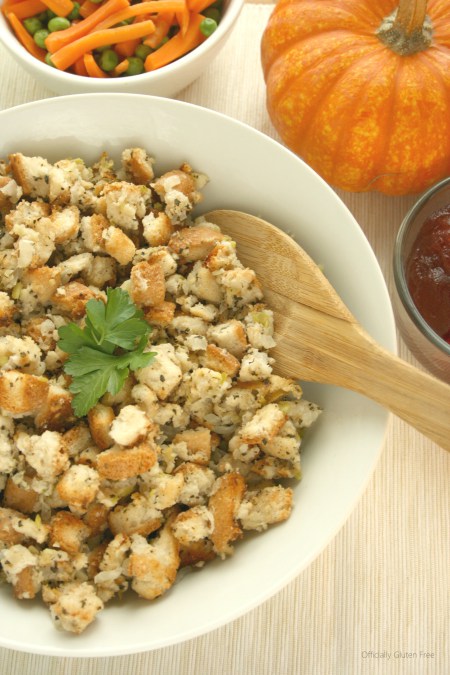 Gluten Free Stuffing
Get the recipe at >>> Officially Gluten Free


"This Easy to Make and Super Tasty Gluten Free Stuffing will satisfy your Whole Family. What's Thanksgiving without stuffing? I've gone without stuffing for the last few years but not this year. This Thanksgiving we're having this delicious Gluten Free Stuffing." – Officially Gluten Free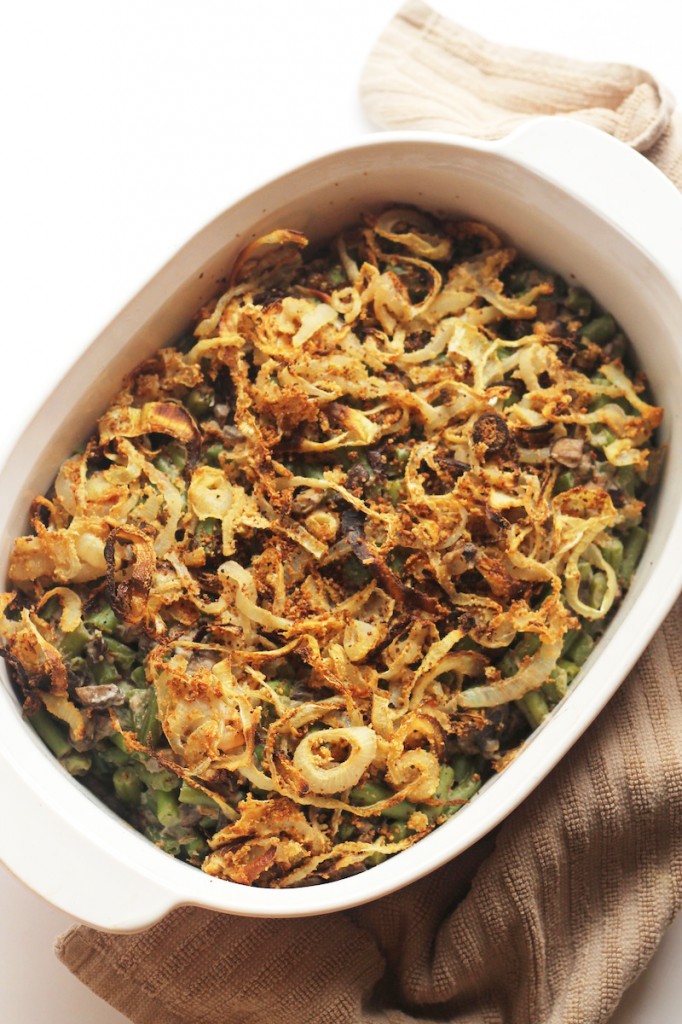 Green Bean Casserole
Get the recipe at >>> Hummusapien


"This ultra-creamy whole foods version of the classic green bean casserole tastes so decadent that you'll never guess it's dairy and guilt-free! Vegan and gluten-free." – Hummusapien
Sweet Potato Casserole
Get the recipe at >>> Delicious Meets Healthy


"A healthier sweet potato casserole topped with sweet & delicious crunchy pecan topping. Perfect for Fall and Thanksgiving!" – Delicious Meets Healthy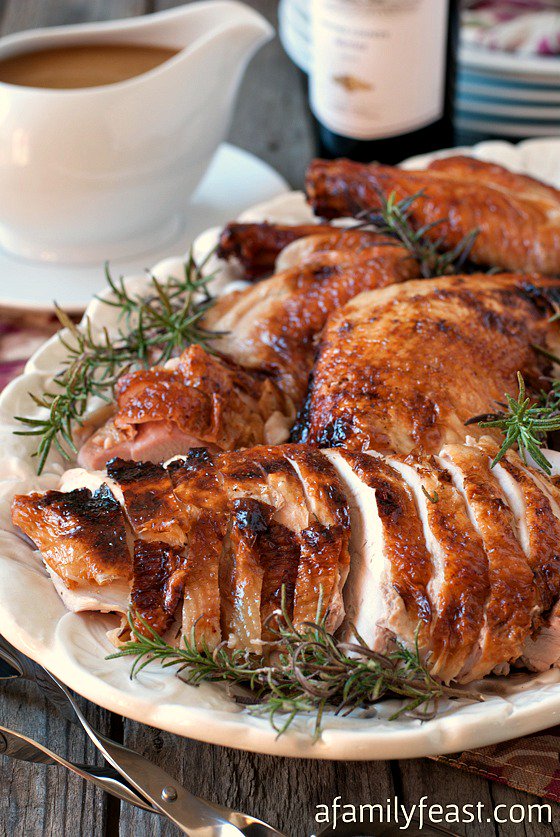 Roast Turkey
Get the recipe at >>> A Family Feast


"How to make Perfect Roast Turkey! Includes a great brine recipe plus a method of roasting that prevents your turkey from drying out in the oven." – A Family Feast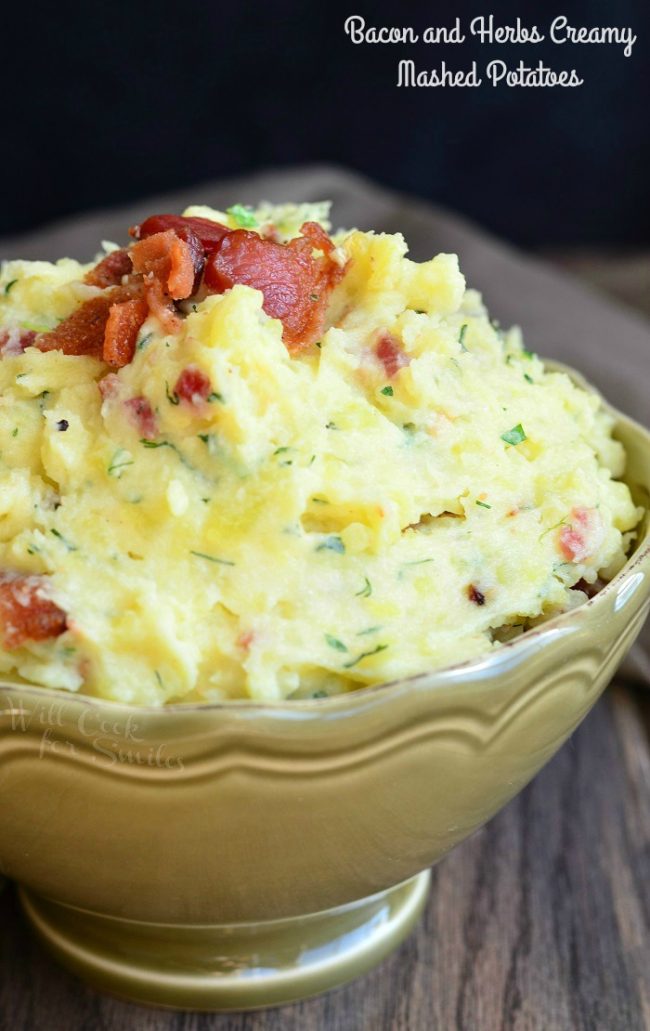 Bacon & Herbs Mashed Potatoes
Get the recipe at >>> Will Cook for Smiles


"Smooth, creamy, delicious mashed potatoes loaded with crispy bacon bits and fresh herbs. This side is made with golden potatoes for a creamy texture and slight sweetness to the flavor." – Will Cook for Smiles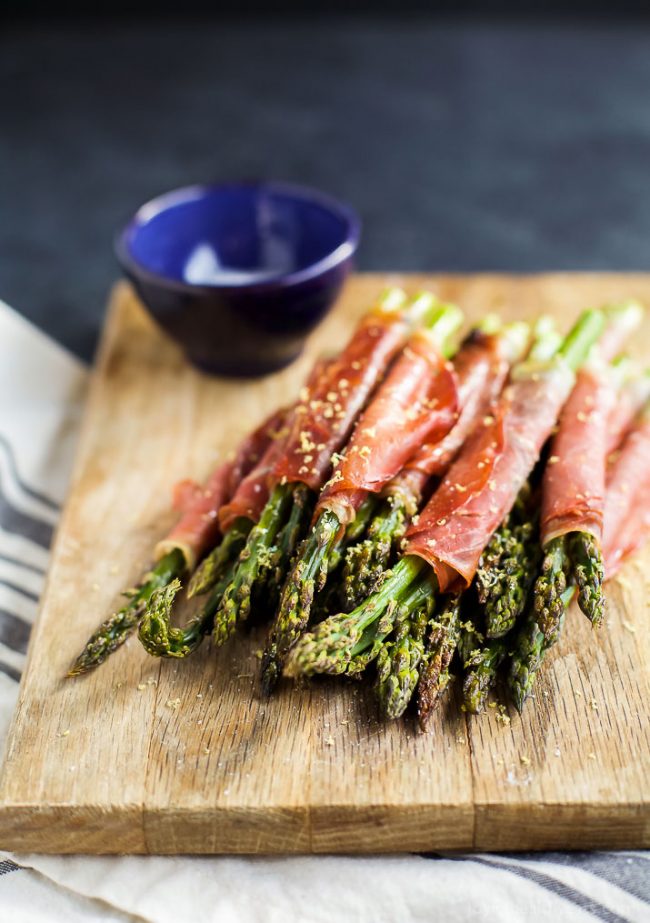 Prosciutto Wrapped Asparagus
Get the recipe at >>> Joyful Healthy Eats


"Prosciutto Wrapped Asparagus – one of the easiest recipes you'll make using just two ingredients! Perfect for an appetizer, snack, or side dish for the holidays!" – Joyful Healthy Eats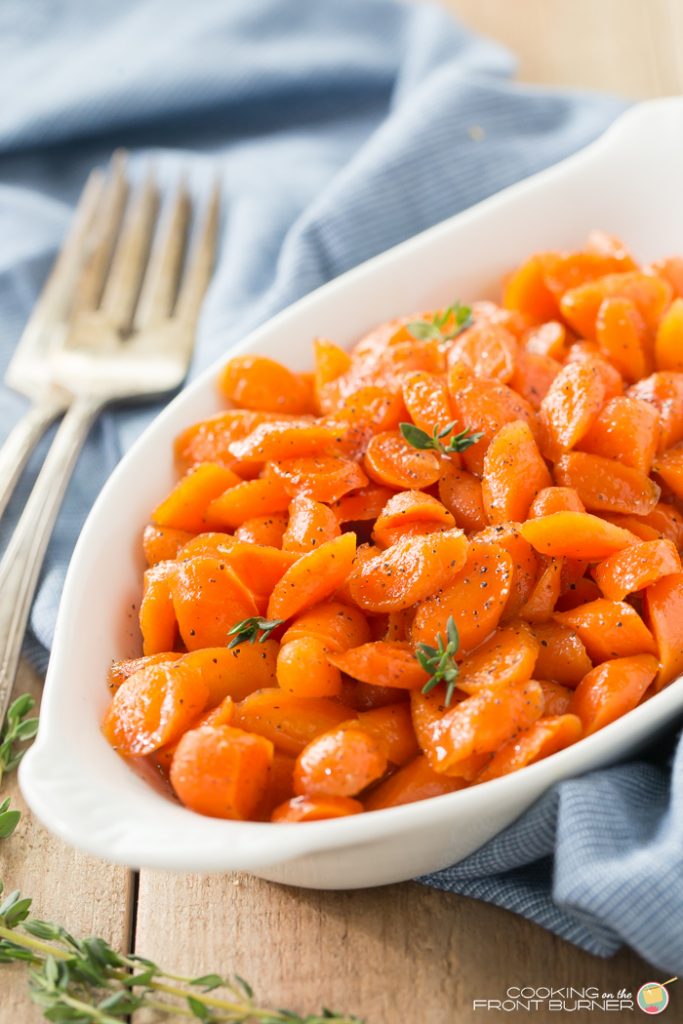 Bourbon Honey Glazed Carrots
Get the recipe at >>> Cooking on the Front Burners


"Bourbon honey glazed carrots are easy to make and add a pop of color to this great side dish!" – Cooking on the Front Burners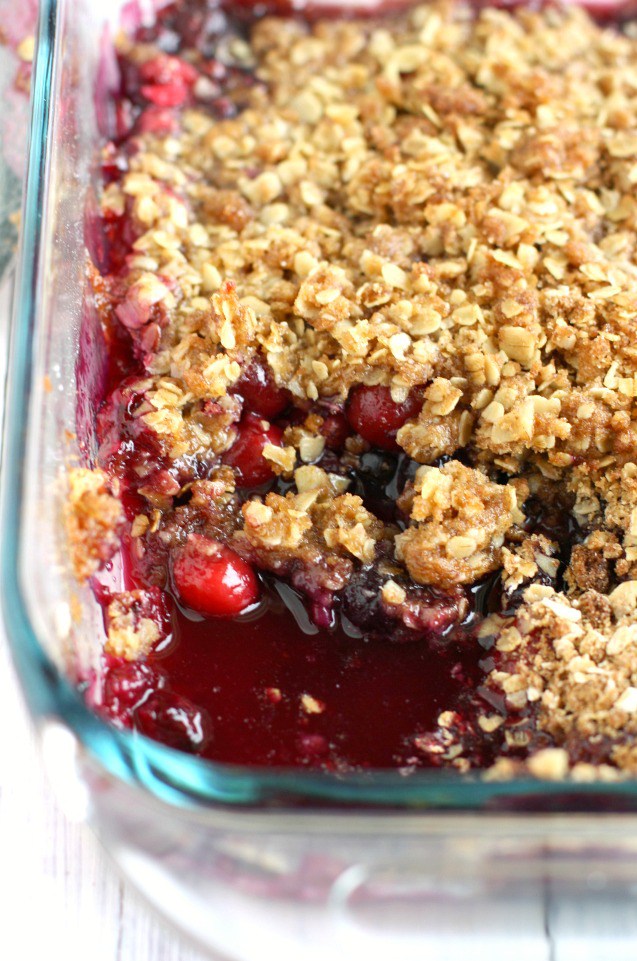 Cranberry Blueberry Crisp
Get the recipe at >>> The Pretty Bee


"Cranberry blueberry crisp is the perfect seasonal dessert for your holiday table. This recipe is dairy free, gluten free, and vegan, so all can enjoy it!" – The Pretty Bee


If you enjoyed these Gluten-Free Thanksgiving Dinner Recipes you might also like…


---
Keto Christmas Cookies
Healthy Crock Pot Chicken Recipes
Thanksgiving Side Dishes