This Gluten-Free Chocolate Chip Cookie recipe has got everything a cookie connoisseur could dream up.


A homemade cookie recipe that is soft and chewy with no weird ingredients added into the mix, nobody would ever guess they are gluten-free.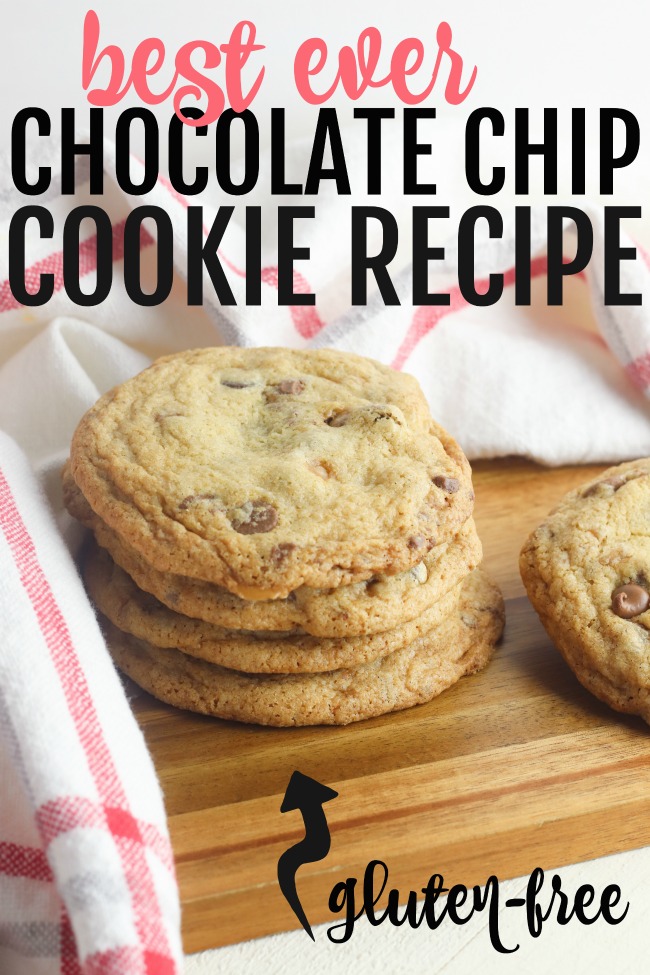 Everyone needs a great chocolate chip cookie recipe in their recipe box and this one is simple, yet delicious.


This homemade recipe is seriously one of the best chocolate chip cookie recipes ever, even better is that it is gluten-free.


The Best Chocolate Chip Cookie Recipe Ingredients & Instructions:


INGREDIENTS:


2 sticks (one cup) butter, softened
1 cup brown sugar, packed
½ cup of sugar
1 teaspoon vanilla
1 egg
2 ¼ cup gluten-free baking flour
2 teaspoons cornstarch
1 teaspoon baking soda
½ teaspoon salt
¾ cup semisweet chocolate chips
¾ cup dark chocolate chips
½ cup toffee bits (optional)


DIRECTIONS:


Preheat oven to 350 degrees and line a baking sheet with parchment paper.


Add butter, brown sugar, and sugar to a large bowl. Beat until smooth and creamy.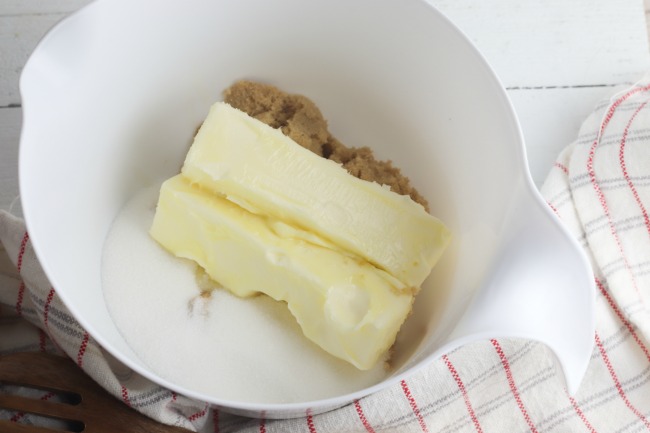 Add vanilla and egg and beat to combine.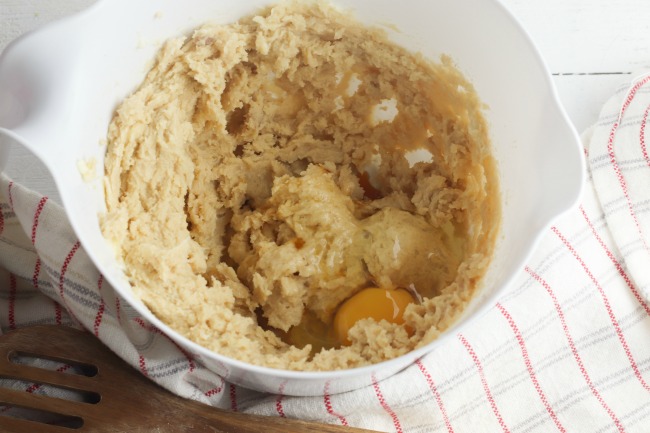 In a separate bowl, whisk together the gluten-free baking flour, cornstarch, baking soda, and salt.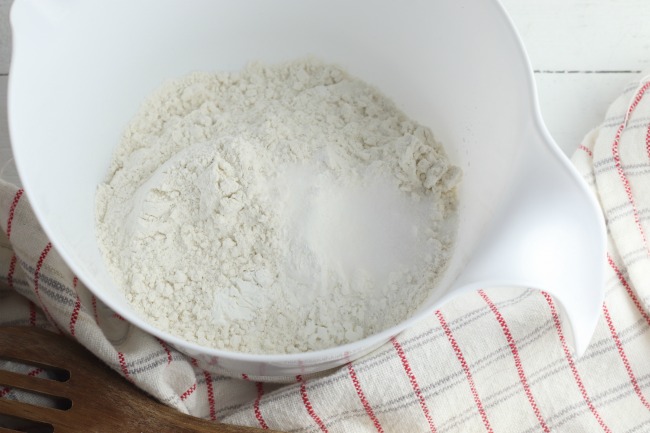 Add the flour mixture to the sugar mixture and mix until combined.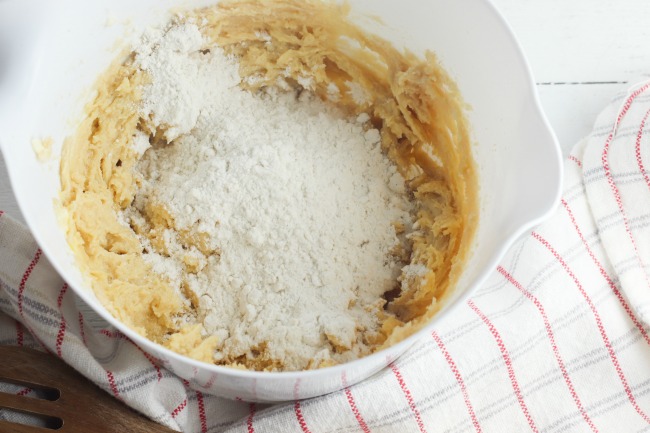 Fold in the chocolate chips and toffee bits.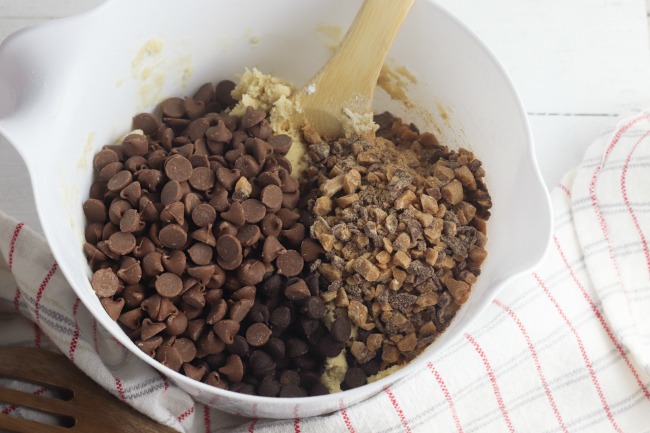 After you mix the dough altogether it's important to give it a 30-minute rest. This gives the gluten-free flour time to hydrate a key for non-gritty gluten-free cookies.


Drop dough by ¼ cupfuls onto the prepared baking sheet. Flatten the cookies slightly before baking.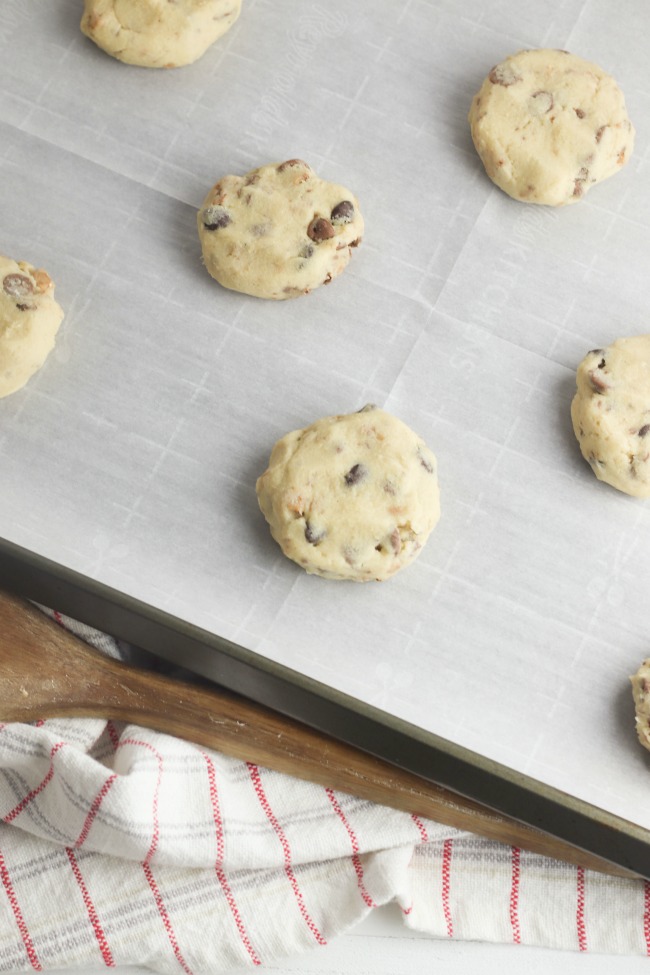 Bake for 14 to 16 minutes, until edges are golden brown but centers are still soft.


Allow to cool on the baking sheet for 5 minutes, then transfer to a wire cooling rack to cool completely.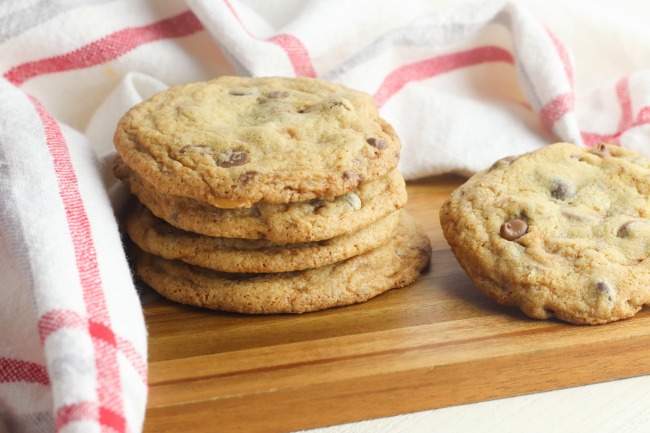 Tips on How to make the Best Gluten-Free Chocolate Chips Cookies


Allow the butter to soften at room temperature.
Allow the dough to rest 30 minutes prior to baking. This is KEY!
Do NOT overbake! They may still look too doughy when pulled from the oven but cookies will set up.
If you do overbake and they are crispy, package them with a slice of bread. It will add moisture back into the batch.
Be sure to measure your flour with a dry measuring cup, not a liquid measuring cup.


Can you freeze chocolate chip cookie dough?


Yes! This recipe is freezer friendly.


You can make a batch of dough, roll into balls and freeze.


When you are ready to bake the frozen dough allow it to thaw first and bake as directed.


Want to print this recipe?




If you enjoyed these chocolate chip cookies you might also love…


Soft and Chewy Peanut Butter Cookies

No Baked Chocolate Oatmeal Cookies

Keto Holiday Cookies