This post is sponsored by Wayfair.
Now that we are at the start of a New Year, I am certain most of us have tried to start eating healthy again. No more cakes, pies and cookies…. at least til the next holiday rolls around.
Detox smoothies make getting rid of all that junk food build up an easy and delicious way to do it.
This Green Detox Smoothie recipe is one of the best ones to add to your daily routine. A great way to slip in some greens and get your energy you need to start the year off right. Not only will this recipe help purge the bad it will provide the good. It is full of great vitamins and minerals.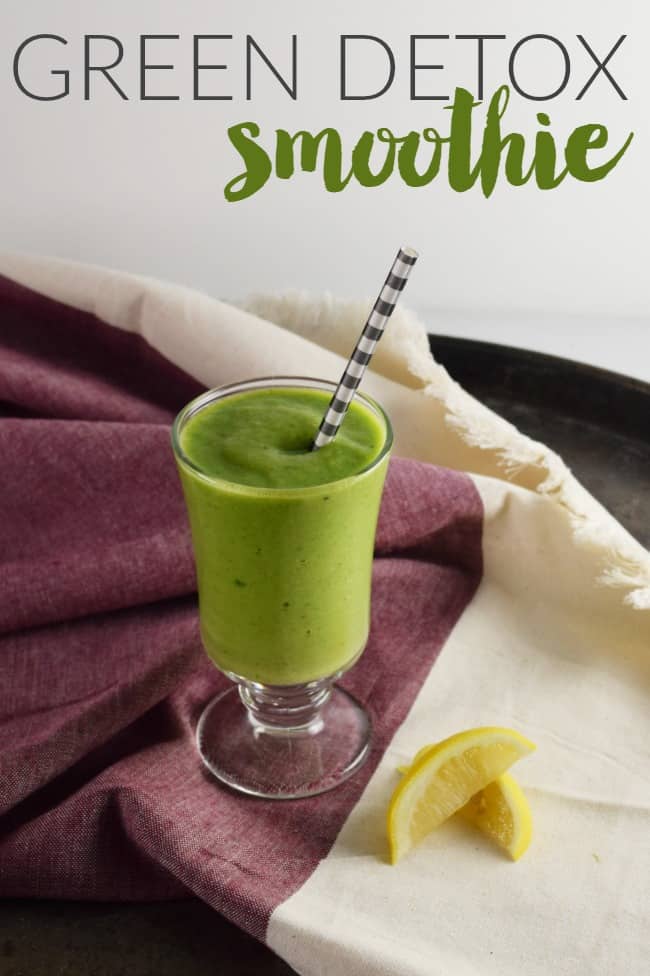 Green Detox Smoothie Ingredients
3 cups frozen pineapple
3 cups baby spinach
1 cup frozen banana (diced)
1 tablespoon chia seeds
Juice from 1/2 a lemon
Cucumber and Celery (optional)
Directions:
Mix all the ingredients together in a blender and blend until smooth. I don't add in cucumber and celery because I prefer the taste without them but you could also add them in as well. I don't have exact measurements for those as I don't use them but I would start with a small amount and add to taste. If your blender has a hard time getting started be sure to add a little water or even juice will work too.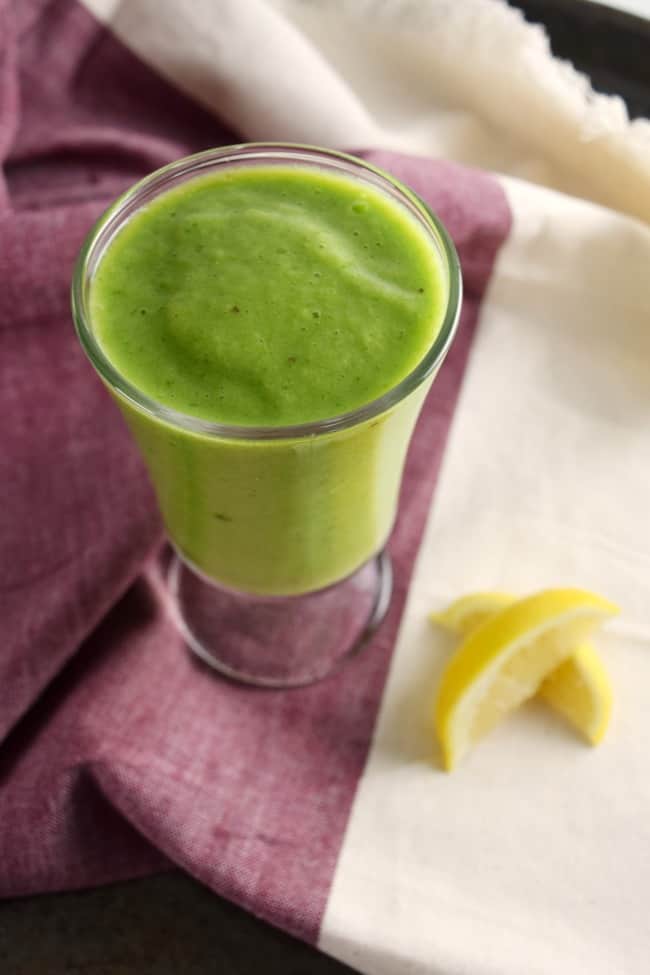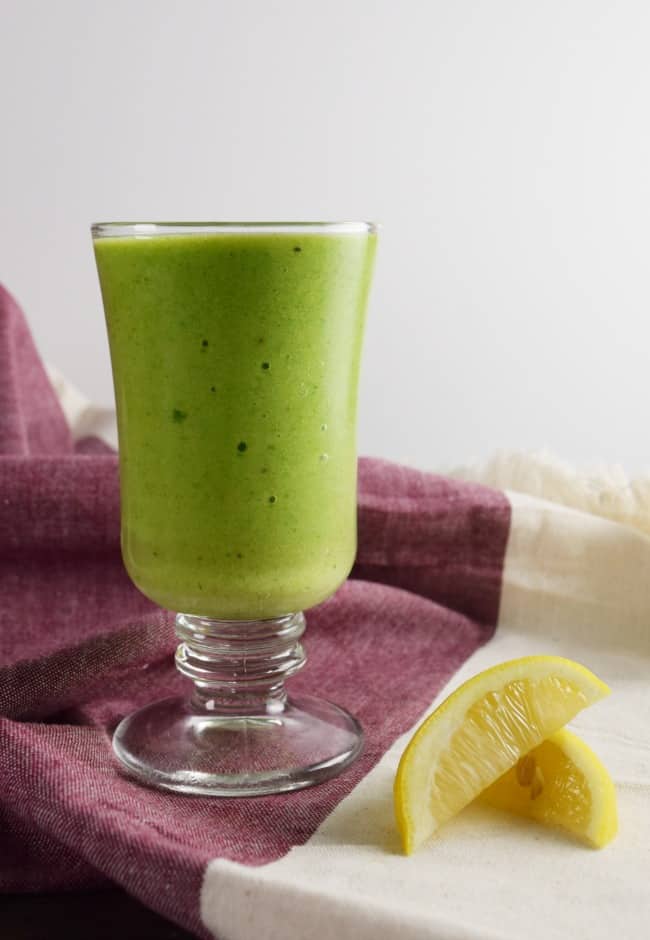 Want to print this recipe?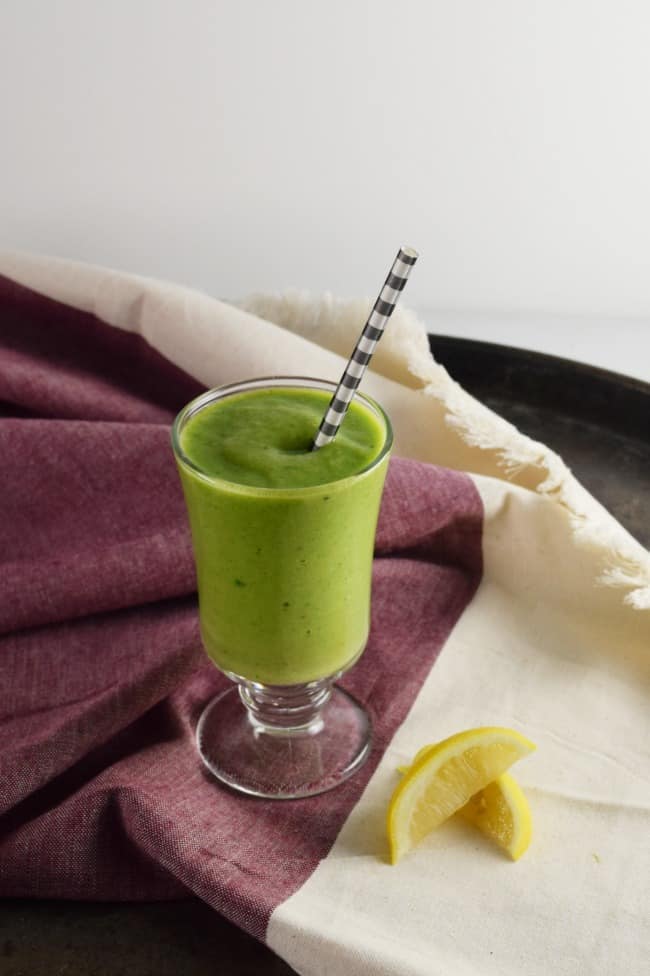 I teamed up with Wayfair and 16 other bloggers to bring you 17 awesome smoothie recipes. If you love smoothies be sure to check out some of their posts as well.
If you enjoyed this Green Detox Smoothie you also might enjoy…
---

Chocolate Strawberry Protein Smoothie
Spinach and Pineapple Green Smoothie
Chamomile Blueberry and Peach Smoothie
Chocolate Pea Protein Smoothie