Spooky Halloween cocktails are perfect for when you are hosting a frightfully fun adult Halloween party. Serve up some of these tasty sips and your party will be a definite success.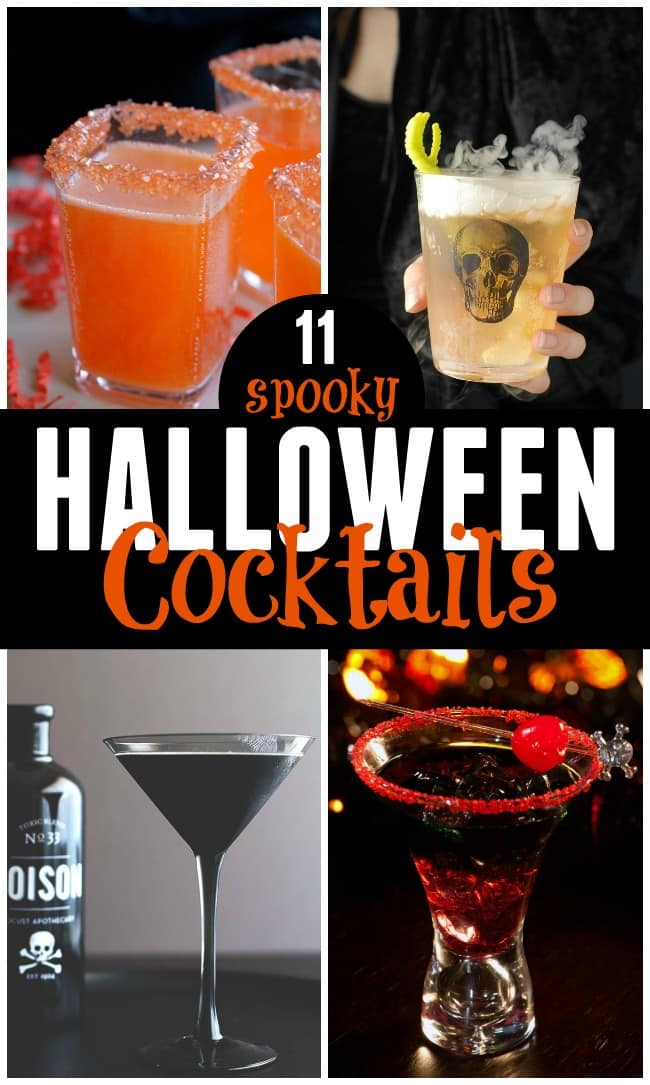 I don't know about you but I love some spooky Halloween cocktail to fit the theme. Today I have rounded up some of the best Halloween cocktails from the creative to the creepy. Get to exploring and see which one you want to try for your next party.
Beetlejuice Drink
Scare up some fun on Halloween with this frightfully fruity Beetlejuice Cocktail! Made with raspberry liqueur, cranberry juice, and melon liqueur, this spooky Halloween drink will leave your guests wanting more!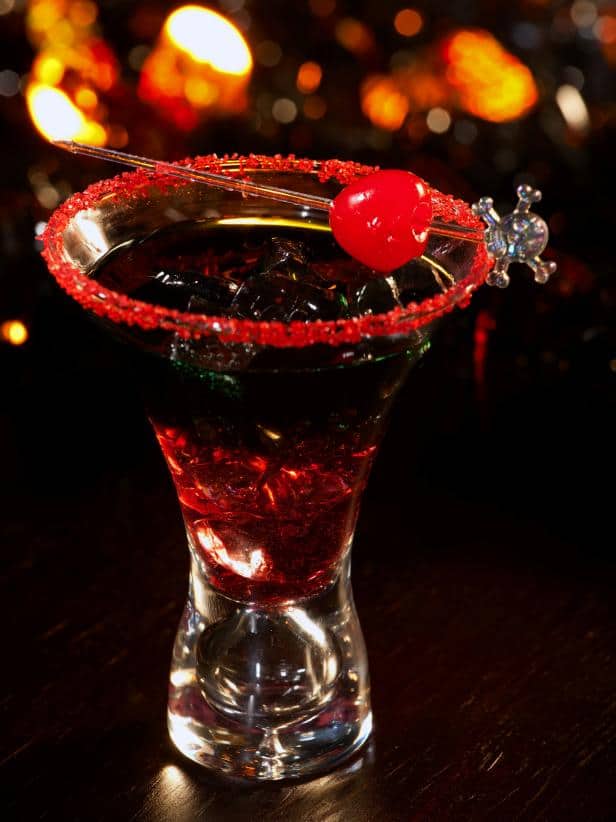 Mix together cranberry juice and black vodka to create a venomous Halloween shot.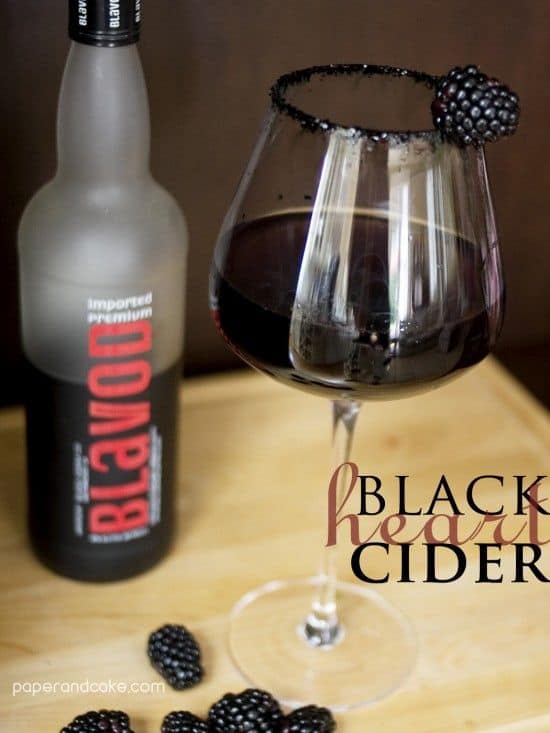 Made from real black hearts from the evilest villains of Halloween's past.

A three ingredient sangria recipe; blood orange soda, white wine, and grapes. Grapes? Why grapes, you might ask. Because this Blood Orange Sangria in ode to Halloween and used grapes to resemble eyeballs

Halloween cocktails that look like one of my favorite Halloween treats, how fun!


I decided to give the classic hot buttered rum recipe a fall twist with the addition of pumpkin and chai spices.

Margaritas are a summer staple, but now they can be just as yummy in the fall. Pumpkin Spice Margaritas have a delicious combination of flavors and add a twist to the traditional cocktail. They are perfect for any fall party, Halloween, or Thanksgiving!

These flavorful ingredients more than mask any brininess of the sea. What you have instead is a devilishly sweet cocktail sure to shiver ye timbers!

A refreshing, fizzy fall cocktail perfect for Halloween celebrating. The Grave Digger Cocktail can be quickly made up for a crowd or for solo sipping for a ghouslishly good time!

As All Hallows Eve closes in, we are celebrating with a ghoulish delight. The Vampire's Eclipse is a magnificent cocktail with 3 magical layers this shot is sure to impress!!
Here are a few things to get you started on making your next Halloween party a hit.

If you enjoy this Spooky Halloween Cocktails post you might also enjoy…
---