This refreshing and boozy Old Forester Mint Julep recipe is a quintessential and signature cocktail for the Kentucky Derby, easy to make with only 3 simple ingredients.


It's too perfect to just make for one single horse race though, this smooth icy and cool cocktail is perfect for those warm summer days.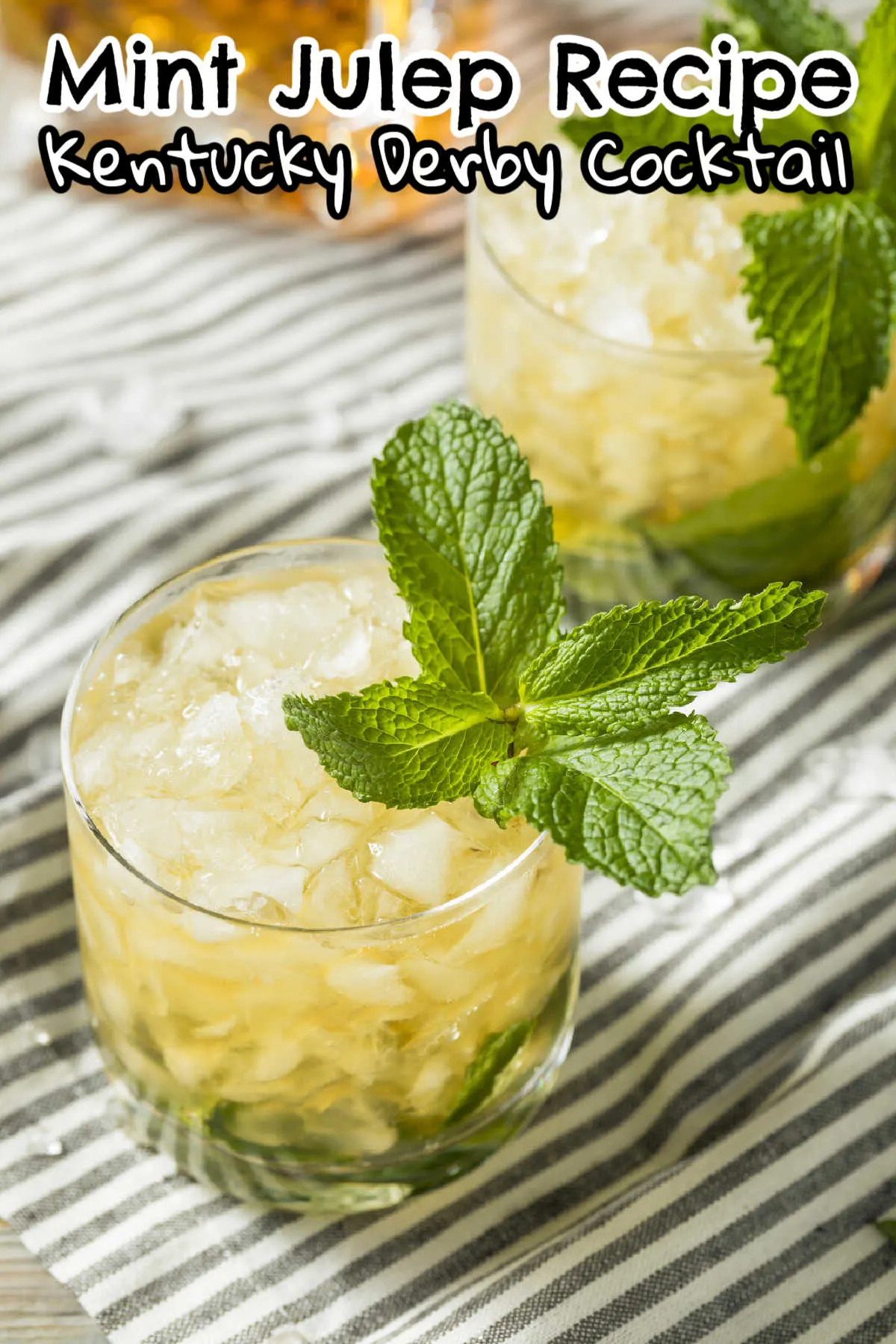 What's is a mint julep?


The mint julep is a very old cocktail, it originated in the southern United States during the eighteenth century, around the mid-1780s.
Fun fact: It was originally a doctor's prescription for a stomach ache.
In 1938, the Kentucky Derby promoted it as the official drink.
What bourbon is used in a mint julep?


Woodford Reserve: Woodford Reserve is the signature Bourbon used at the Kentucky Derby. It is smooth, has a strong flavor profile, and has delicious caramel notes.


Let's raise our glasses to this one!




Ingredients for a Mint Julep


8 mint leaves


1/4 ounce simple syrup – You can make simple syrup using 1/2 cup granulated sugar and 1/2 cup water.

Your homemade simple syrup once sealed and refrigerated will be good for up to a month so no worries about having excess.


2 ounces bourbon – We used Old Forester but if you want to go classic Kentucky Derby then you will need to use Woodford Reserve.

Bourbon is essentially the only liquid in a julep so use your favorite brand.


Crushed Ice – Use lots of ice, as much as you can pack in, mint juleps are traditionally served with a ton of ice.


Mint spring for garnish (optional)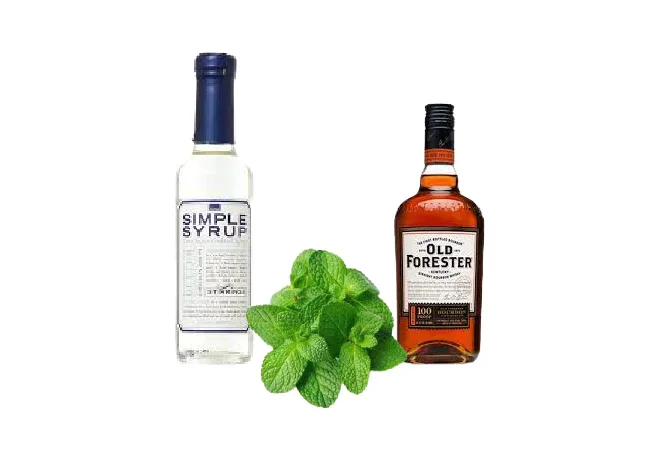 How to make Old Forester Mint Julep Recipe


In a Julep cup, lightly muddle the mint leaves in the simple syrup. The intention is to release the essential oils, not tear the leaves.


Add in the bourbon and then pack the cup tightly with crushed ice. Stir until the cup is frosted on the outside.


Garnish with a mint sprig – Firmly slap the mint sprig on the back of your hand before garnishing; this releases the oils to make the mint more aromatic.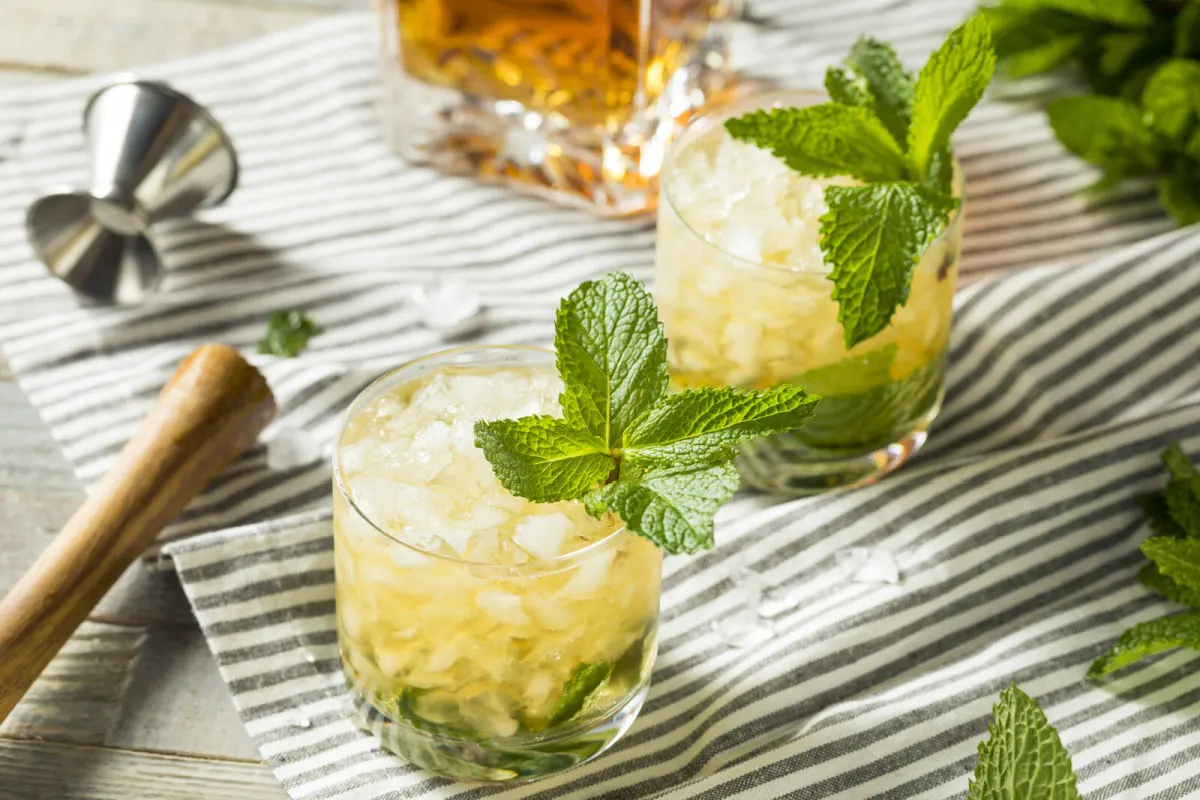 Non-Alcoholic Mint Julep Recipe


Whether you don't drink at all, are currently pregnant, or want to let the younger generation be included in your Derby gathering this non-alcoholic julep will do the trick.


This is a copycat of Disneyland's Mint Julep Recipe. Just as refreshing and delicious as the real deal.


3 cup club soda
1 cup sugar
3 tsp lime juice
6 oz thawed lemonade concentrate
6 tbsp creme de menthe syrup
Garnish Ideas: mint leaves, lemon, or cherries



In a medium pot on medium heat, dissolve the cup of sugar in the club soda, stirring constantly.

Add in the lime juice and lemonade concentrate and bring to a boil.

Remove from heat and add creme de menthe syrup. Allow chilling.

Once this mixture is fulling chilled, add 3 parts syrup to 5 parts water.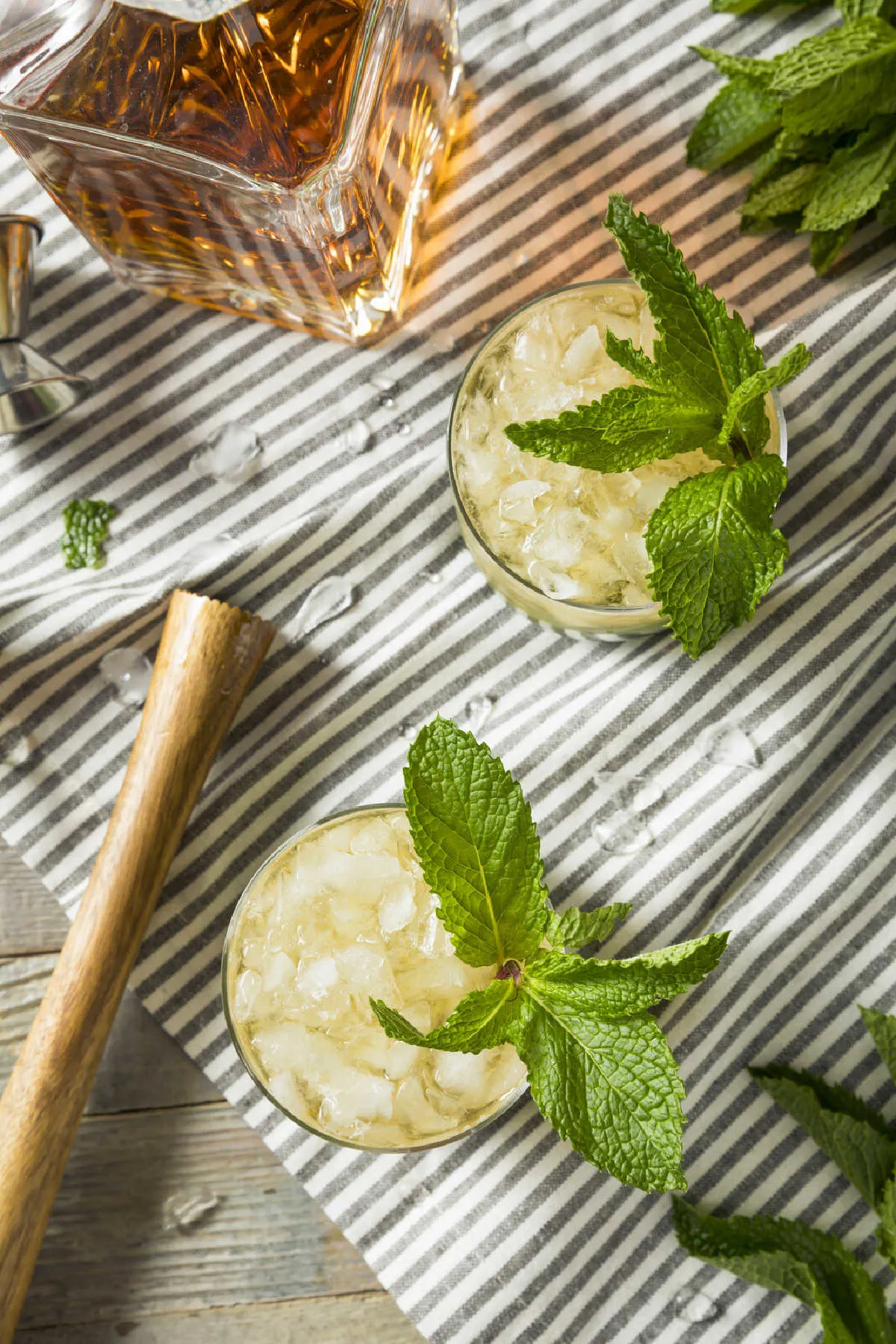 Don't miss these other Cocktails




Want to print or save this recipe?