Learn how to draw a cute dog step-by-step with our easy-to-follow guide.


Unleash your artistic talents and bring this charming four-legged friend to life with simple techniques, whether you're a beginner or an experienced artist.


Wagging tails and wagging pencils await – dive into the world of drawing and let your creativity run wild!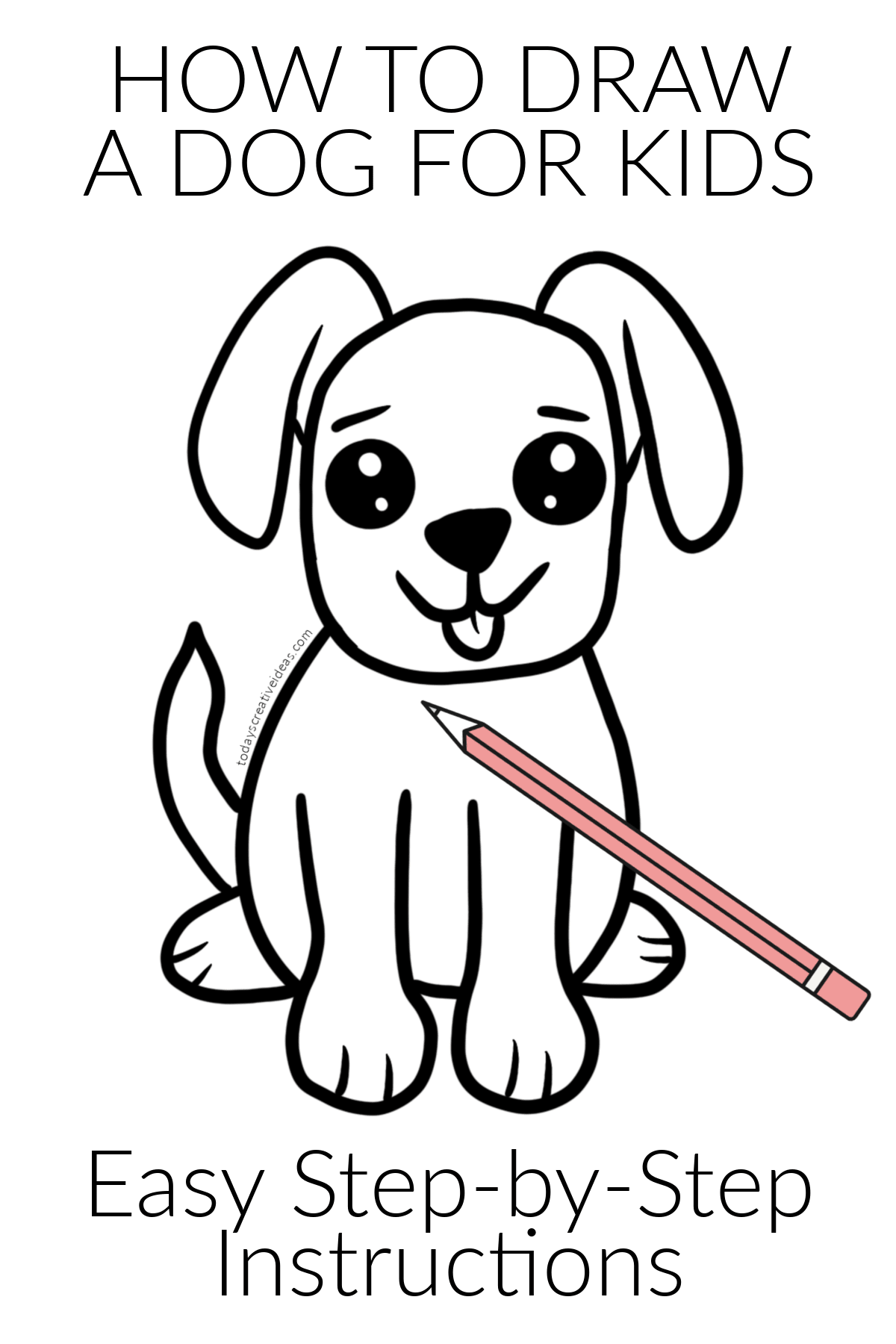 Grab your supplies and prepare to embark on an artistic adventure filled with wagging tails and heartwarming creations.


Let's get started on bringing this adorable canine companion to life on your canvas!




How to Draw a Cute Dog with Step by Step Instructions!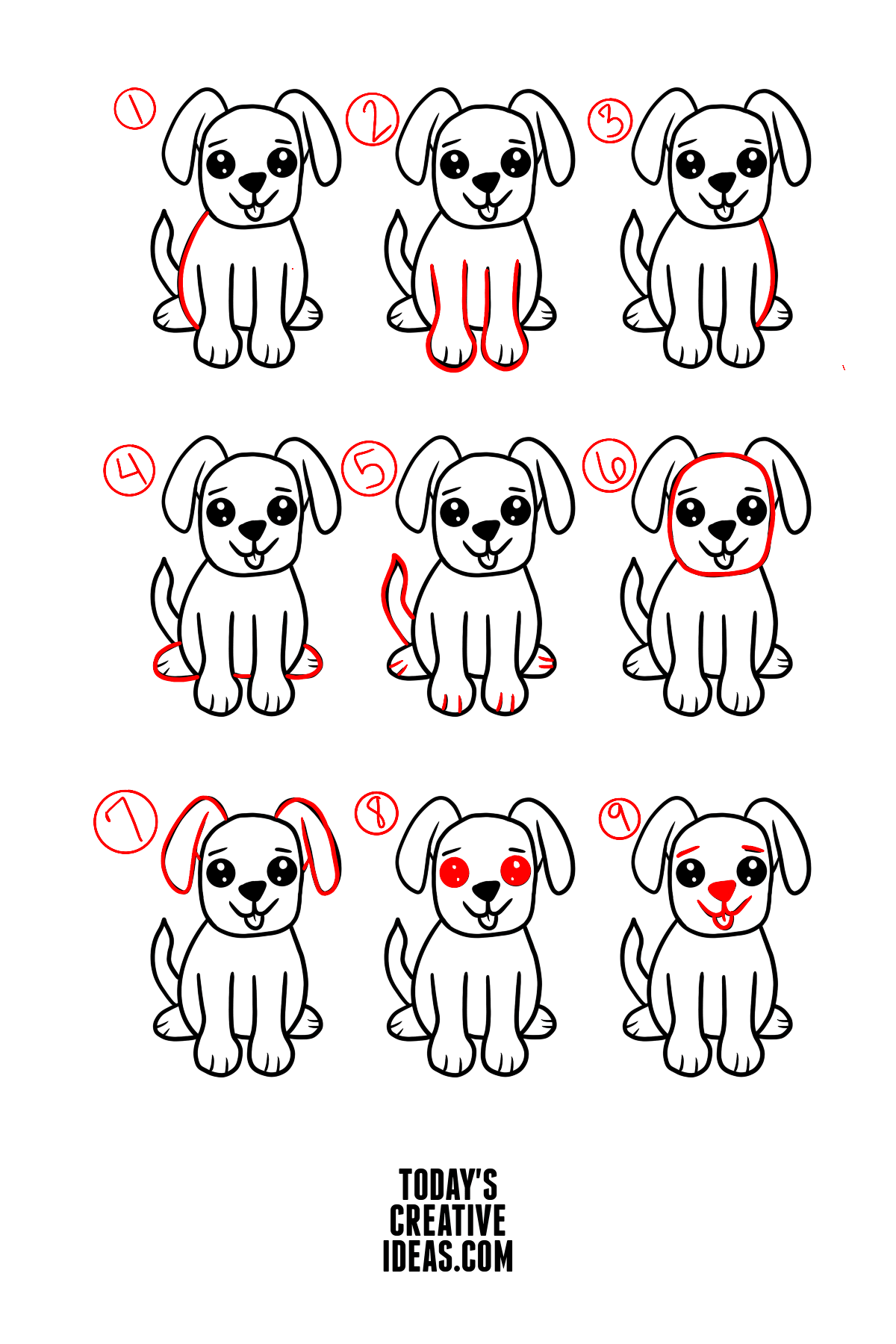 To draw this easy dog you will follow the step by step picture instructions. It is set up to draw each new red line per step.


Draw the right side of the dogs body (left from your view).
Draw the two front legs.
Draw the left side of the dogs body (right from your view).
Draw the back legs of the dogs on both sides.
Draw the tail and the lines to make the paws.
Draw the pups head.
Draw the ears, you can do floppy ones like I have shown or get creative and do pointy ears.
Draw the eyes and fill them in leaving little spots for the sparkle in their eyes.
Draw on the eyebrows, nose, and mouth.




DOWNLOAD THE STEP BY STEP PRINTABLE




Even more how to draw step by step guides!