Have you ever wanted to draw Dr. Seuss's characters? Now you can with these easy-to-follow tutorials!


From The Cat in the Hat, Horton Hears a Who, to your favorites, discover how to draw all Dr. Seuss characters.


Unlock your inner artist today!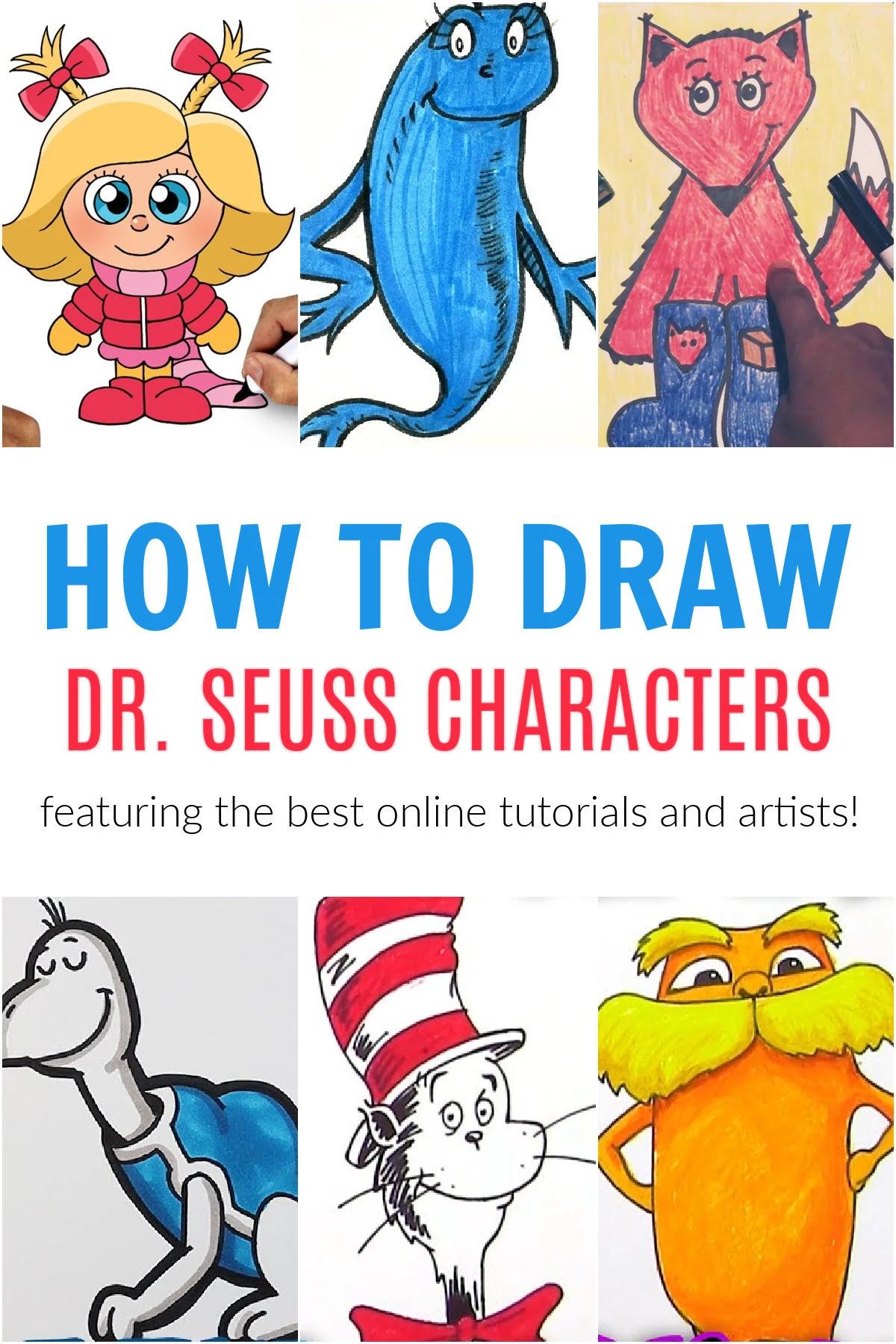 Drawing your favorite Dr. Seuss characters can be a fun and creative way to celebrate his beloved stories.


With a few simple steps, you'll be able to draw Dr. Seuss classics with expertise and flair.




Learn the Fundamentals of Drawing.


Before you start drawing your favorite Dr. Seuss characters, it's important to learn the basics of drawing.


This includes mastering basic shapes and forms, as well as how to use different types of pencils and paper.


Learning how light works in a drawing is also essential since the effects of shadows will bring realism and depth to your illustration.


With the fundamentals in place, you'll have a solid foundation for creating accurate Dr. Seuss characters with ease.




Familiarize Yourself with Dr. Seuss's Style.


Knowing the style that Dr. Seuss is famous for can help you accurately capture his unique characters.


Start by studying illustrations from his books.


Look out for specific details, like the exaggerated eyes and noses, the bright colors, and the complex patterned clothes.


Becoming familiar with this style will prepare you to draw your own versions of Dr. Seuss's beloved characters.




Useful Materials and Supplies for Drawing




How to Draw Dr. Seuss Characters




Make Final Touches to Bring Your Character to Life!


Once your drawing is complete, you can add some even more unique touches to bring it closer to the classic Dr. Seuss style.


Smaller details like crisscross lines for hair, different shapes for eyes, and an imagination boost in colors can all be essential factors.


When it comes to Dr. Seuss's books, stripes are also a common theme – think of the Cat in the Hat's iconic hat!


In addition to that, if you want your drawing to stand out try adding bright and bold colors or darker shades depending on the mood of your art.




Even more Dr. Seuss Crafts and Activities you don't want to miss!