Need an excuse to break out your pencils or markers every day? Join us for 31 days of drawing!


Staring at a blank piece of paper? No worries! We've got a list of 31 easy ideas for you to try out.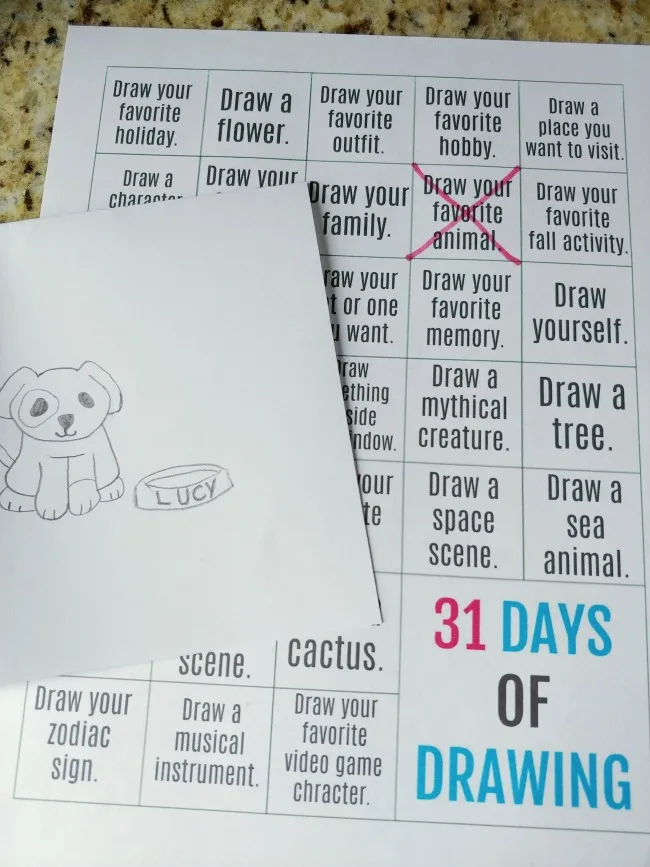 This free printable calendar is loaded with lots of fun drawing ideas to keep you busy for the next month or just whenever you feel the inkling to draw something.


I decided not to mark the calendar with specific dates so that you could pick and choose what you draw first, second, and so on.


It also makes it easy to start at any date on the calendar.


This 31 days of drawing printable is geared for kids but works for every person who has a love for art deep down in their soul.


What are some good drawing ideas?


Get the download:
Be sure to scale as fit to paper when printing!




If you love these free printable calendars then you might like these others we have as well…