As if the stress of everything these past couple weeks hasn't been overwhelming enough, this summer trying to plan weeks upon weeks with children home and activities, pools, and camps closed is going to add on top of that.


The good news is I have rounded up some of the best activities for kids on Amazon that I could find.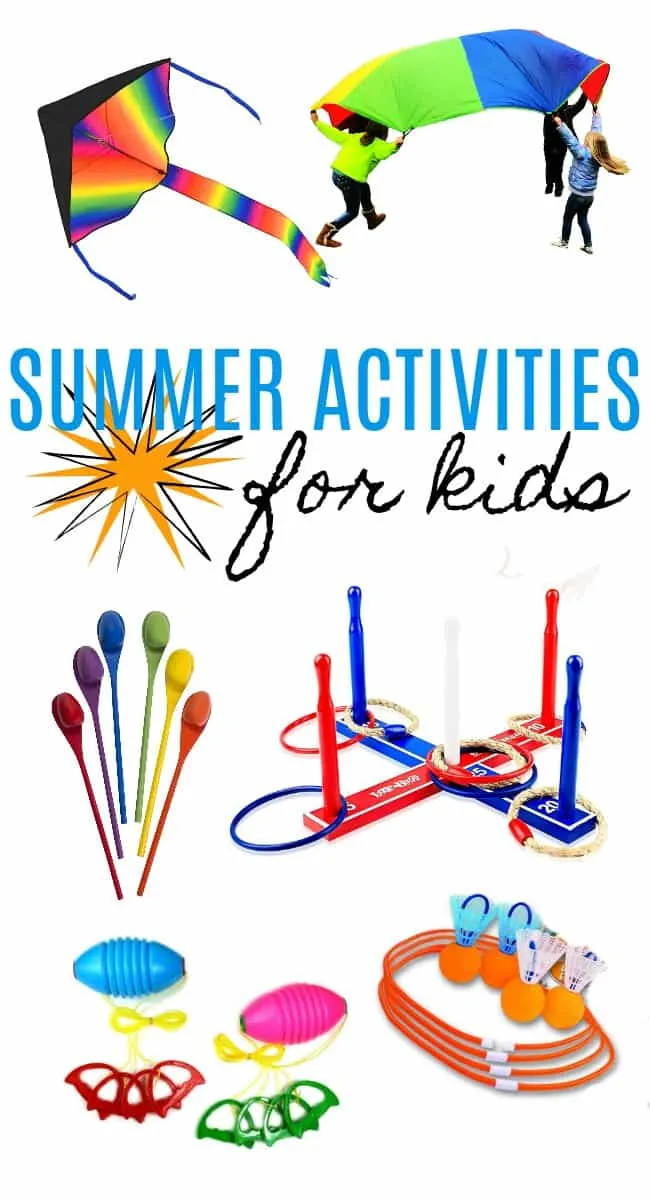 (This post contains affiliate links.)


It is more important than ever to bond as a family and having a list of activities that do not involve screen time will certainly come in handy.


Hookey Ring Toss Game: This ring toss is super easy. Just hang it on the wall and get to tossing. Great fun for the whole family.

Make decorations, create a playlist, and throw a family dance party.

Zip Ball Game: This zip ball game is a fun sliding fitness game for kids. Great for an interactive workout. They even have a splash water version.

Take a family bike ride (or rollerblade, scooters, skateboards, etc)

Rainbow Kite: This rainbow kite is easy to assemble, launch, and fly wherever you would like to go from the beach to the park. I love the fun bright eye-catching colors.

Have a family "dress-up" dinner party

Loop & Hoop Ring Toss: A fun alternative to horseshoes that are fun for the whole entire family.

Have a board game night.

Have a craft or DIY night.

Rocket Birdie: The classic game of lawn darts has added the element of the built-in "birdie cone" on the classic ball. A fun version of the classic lawn darts, love it.

Create a scavenger hunt in your backyard with this awesome flashlight hunt printable.

Parachute: We have always loved the parachute. It is great for parties, picnics, and larger group activities but just as great for families too.

Do a puzzle together

Egg & Spoon Race: A classic party game that would be fun for a summer gathering or just to get your kids running and playing.

Garden Grow Kit: Plan a family garden with this kit. Everything you need to grow 4 beautiful vegetables from seeds.


We hope these ideas inspire you to enjoy those precious moments you have with your family during this unprecedented time.


If you enjoyed this Kids Summer Activities post you may also like...


Water Activities for Kids

Summer Activities for Kids: Boredom Busters

Indoor Rainy Day Activities for Kids

Summer Science Experiments