This old-fashioned beef stew is everyone's favorite stick-to-your-ribs comfort dish, made easily in the crock pot (or in the oven too).


With tender beef, onions, carrots and more this is the ideal tasty and delicious meal to stay warm this winter.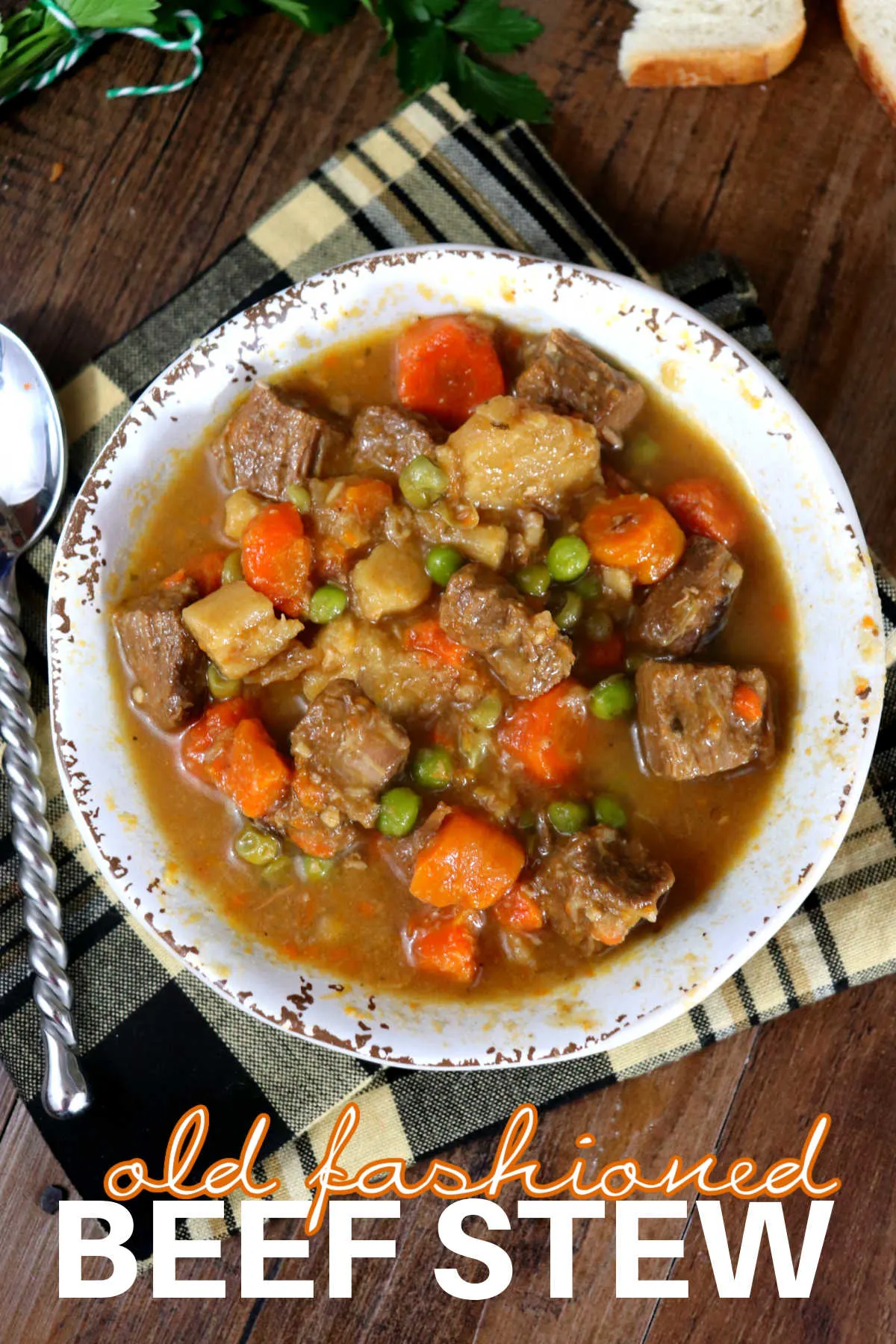 This slow cooker beef stew is one of our favorites because it is such an easy recipe to make and if you need to feed a crowd it easily doubles (or even triples).


If you have a chilly weekend coming up grab the ingredients and make yourself a large bowl (or two) of this mouthwatering and hearty stew.




Old Fashioned Beef Stew Ingredients


1 1/2 pounds lean beef cut into 1" cubes and trimmed of fat (you can use beef stew meat)
2 cups carrots, peeled and cut into 2-inch cubes
2 cups parsnips, peeled and cut into 2" pieces (you can substitute cubed russet potatoes)
1 medium diced onion (or pearl onions, we actually used onion powder in this recipe)
2 tablespoons minced garlic
1 small bag of frozen peas or mixed vegetables
2 tablespoons all-purpose flour
3 tablespoons olive oil
Salt and Black pepper to taste
2 cups low-sodium beef broth
1 tablespoon low-sodium soy sauce
1 tablespoon low-sodium Worcestershire sauce
1 teaspoon Kitchen Bouquet
1 cup of crushed tomatoes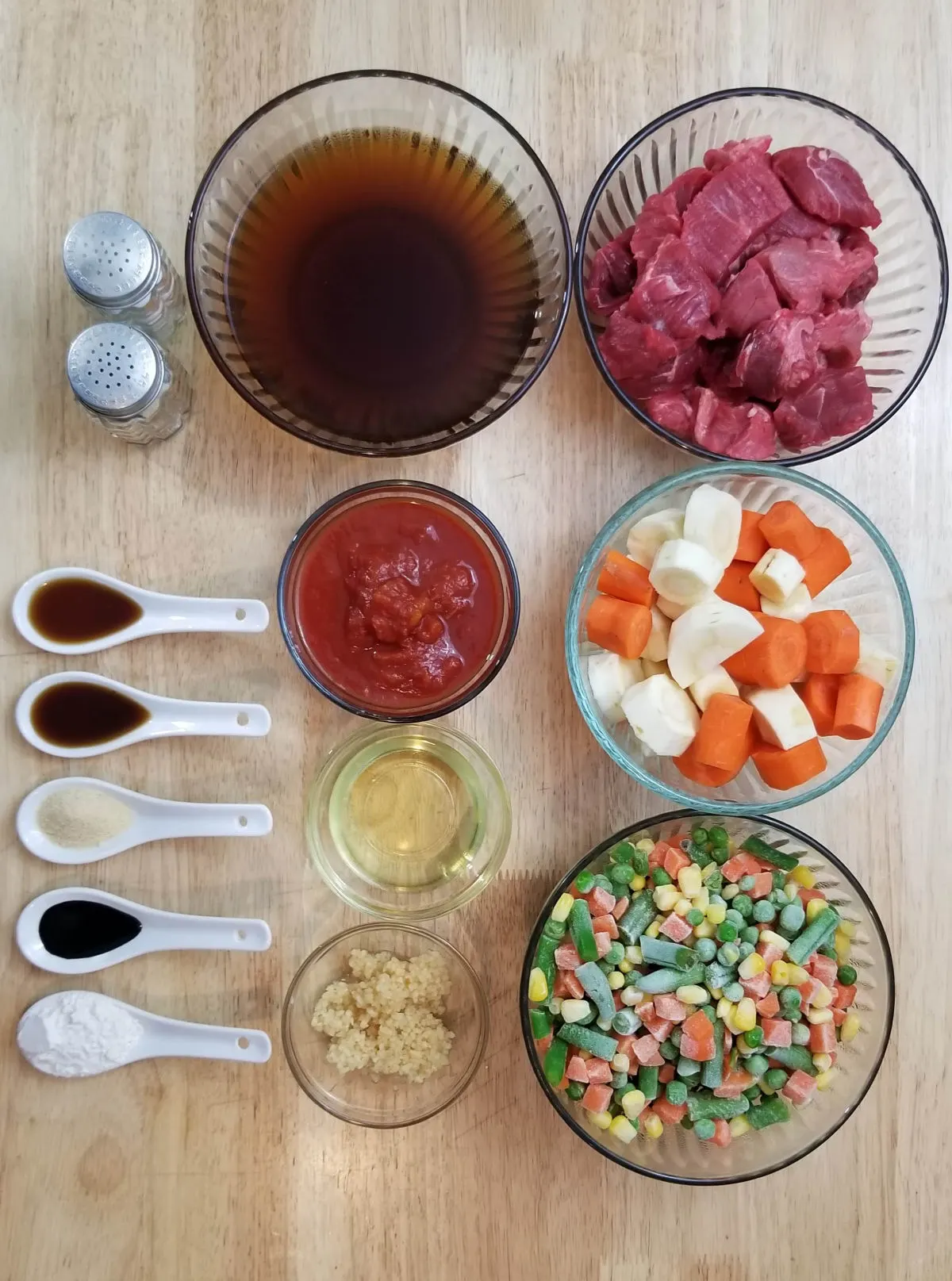 These ingredients were done specifically to make this a weight watchers friendly stew. However, I have added some suggestions for substitutions or extra options.


If you cook this dish to the exact ingredients then the beef stew recipe yields approximately four 1.5 cup servings and has approximately 260 calories per serving or 4 Weight Watchers points.




How to make beef stew in a crock pot


Add beef to a small bowl and add 1 tablespoon oil and mix with beef.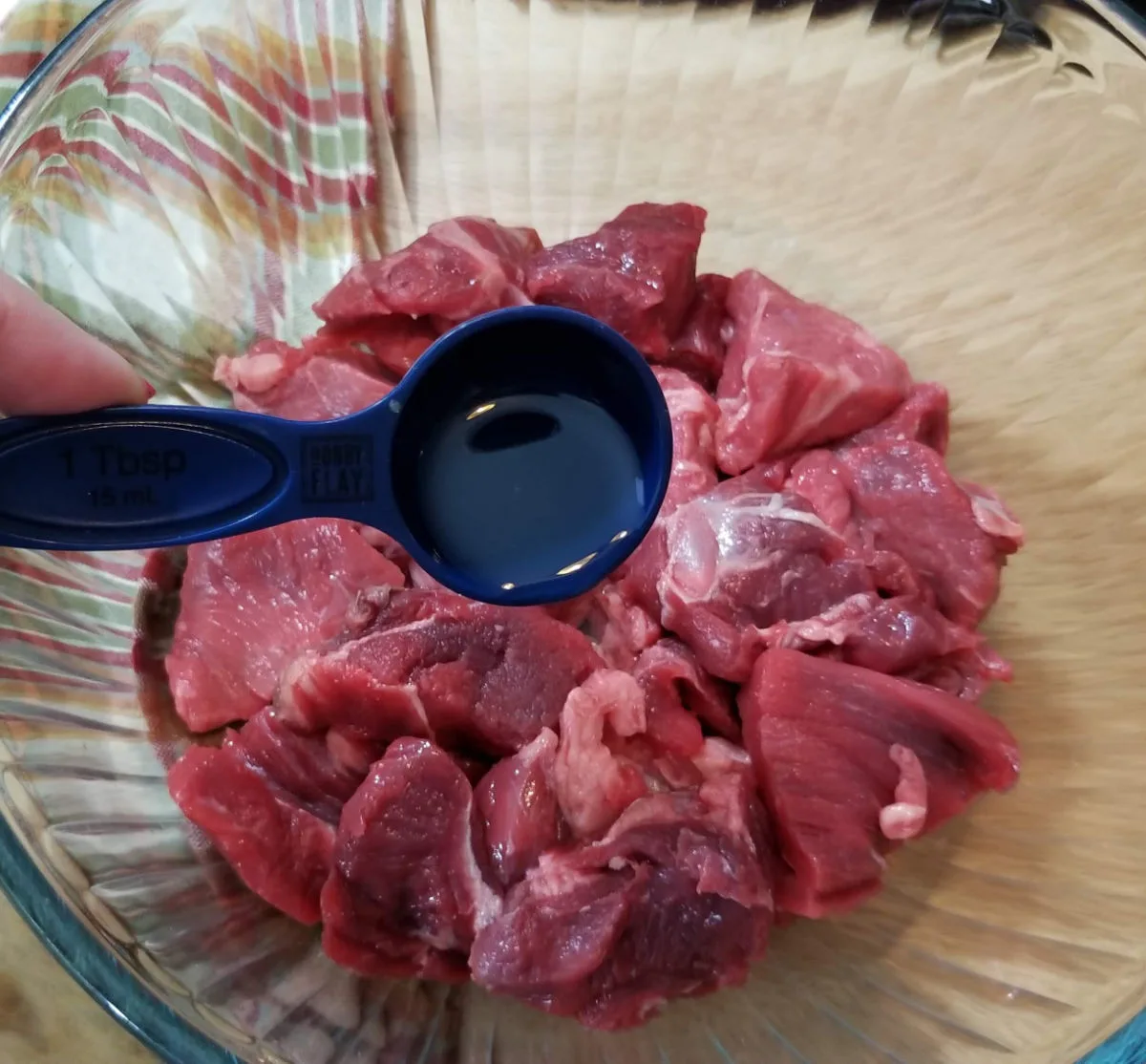 Add flour and salt and pepper and toss to coat beef.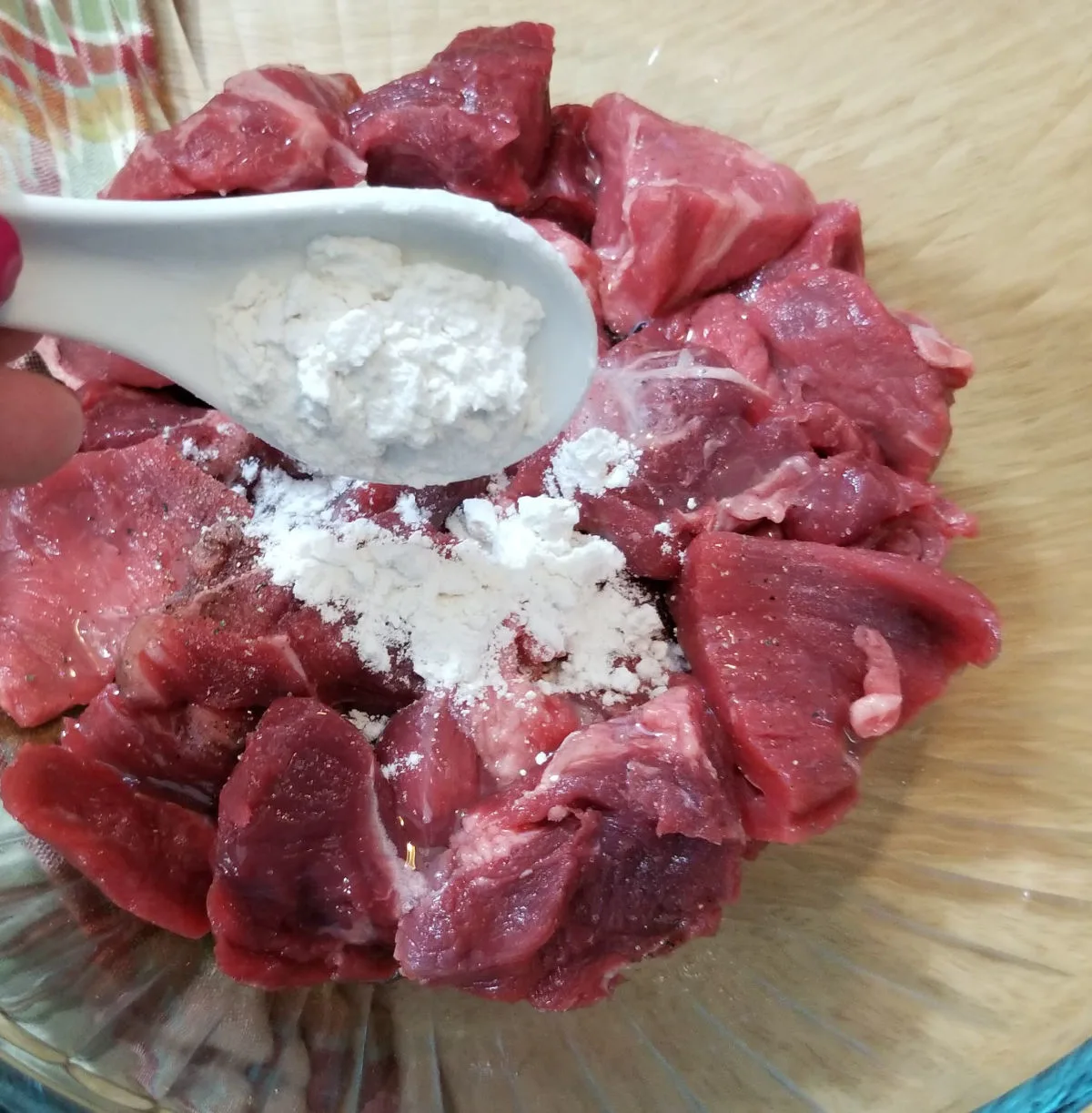 Heat the remainder of the olive oil in a large skillet, adding in your garlic and onion (we used onion powder so the "onions" are missing in the picture), and cook for 2 minutes or until the garlic is fragrant and the onions are soft.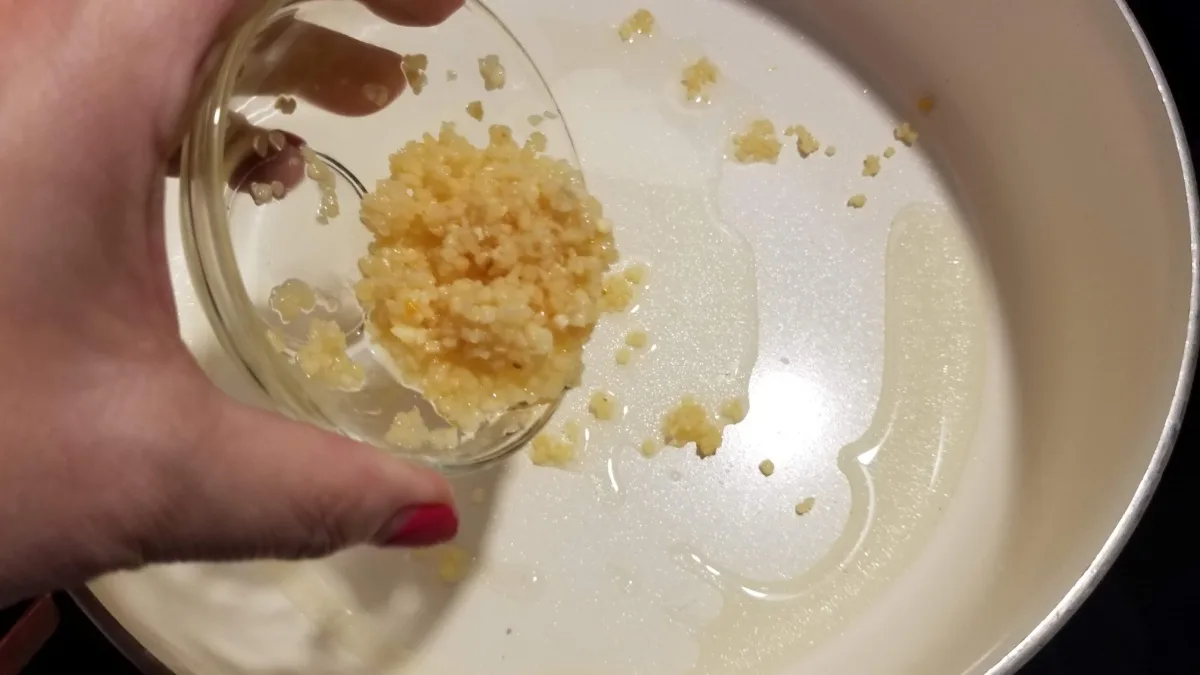 Add beef and brown for an additional 2 minutes, but do not cook all the way through.




Add the beef, beef broth, soy and Worcestershire sauces, Kitchen Bouquet, onion powder (if you didn't already add the onions earlier, tomatoes, carrots, and parsnips (or potatoes if you plan to sub them in).


Mix well.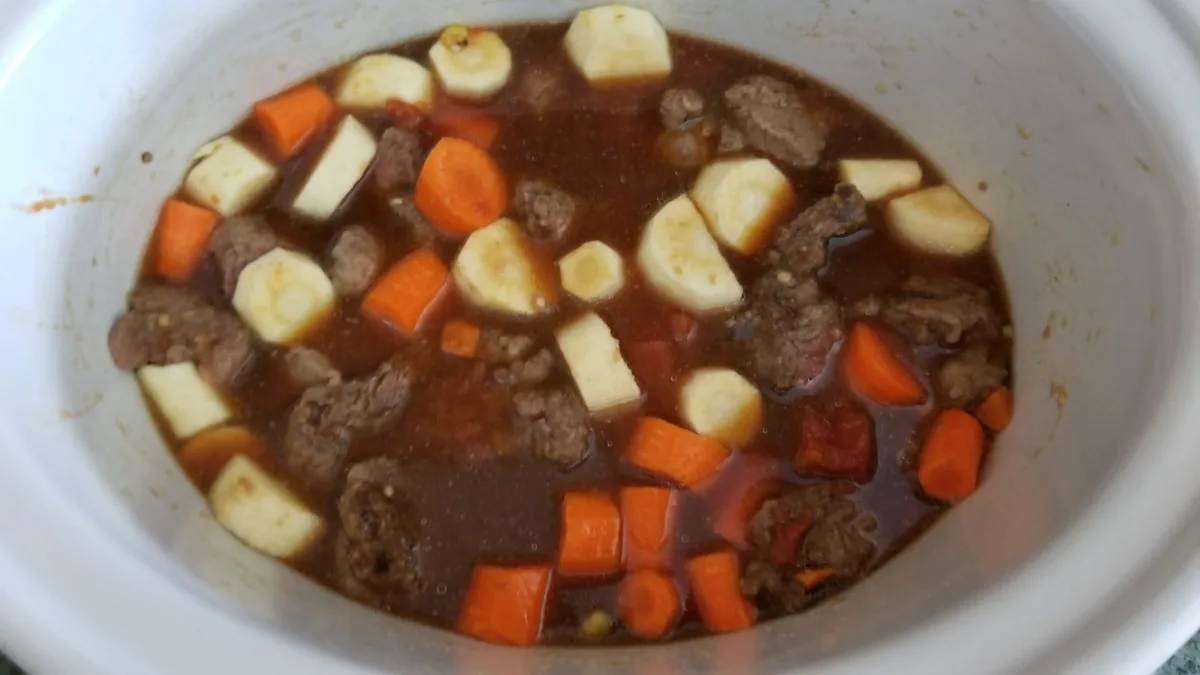 Turn the slow cooker to high for 4.5 hours.


When the timer goes off, check to make sure the beef is tender.


At this point, you can add in your frozen vegetables (or peas) and cook for another 30 minutes on high.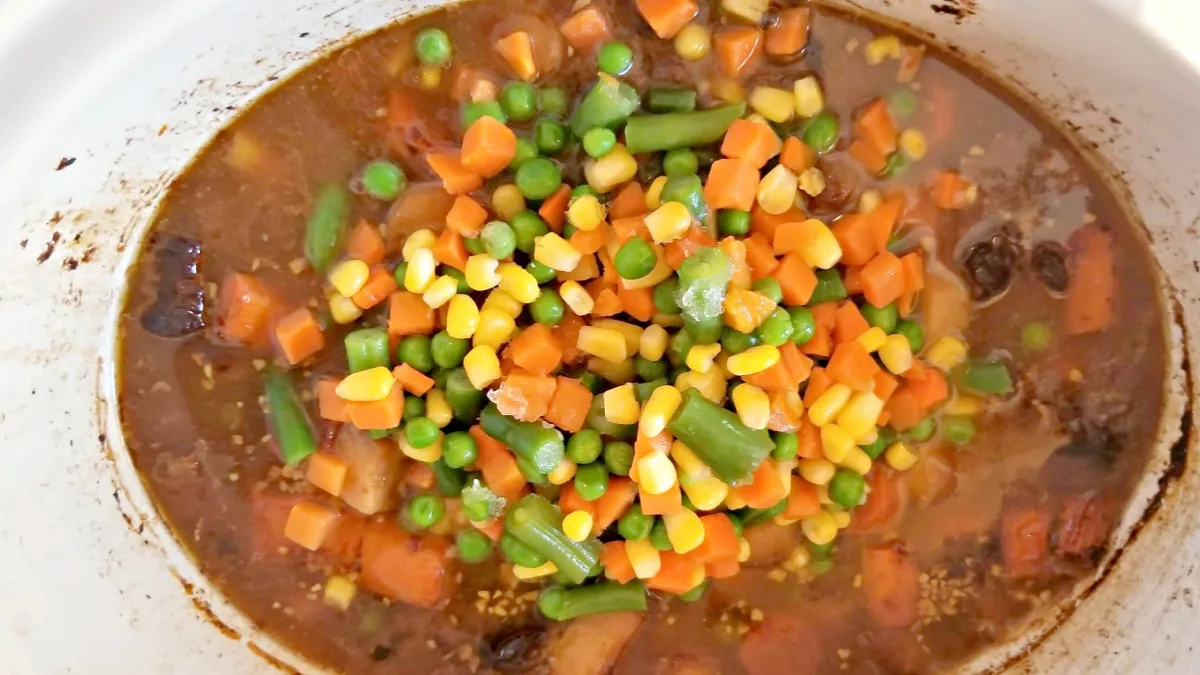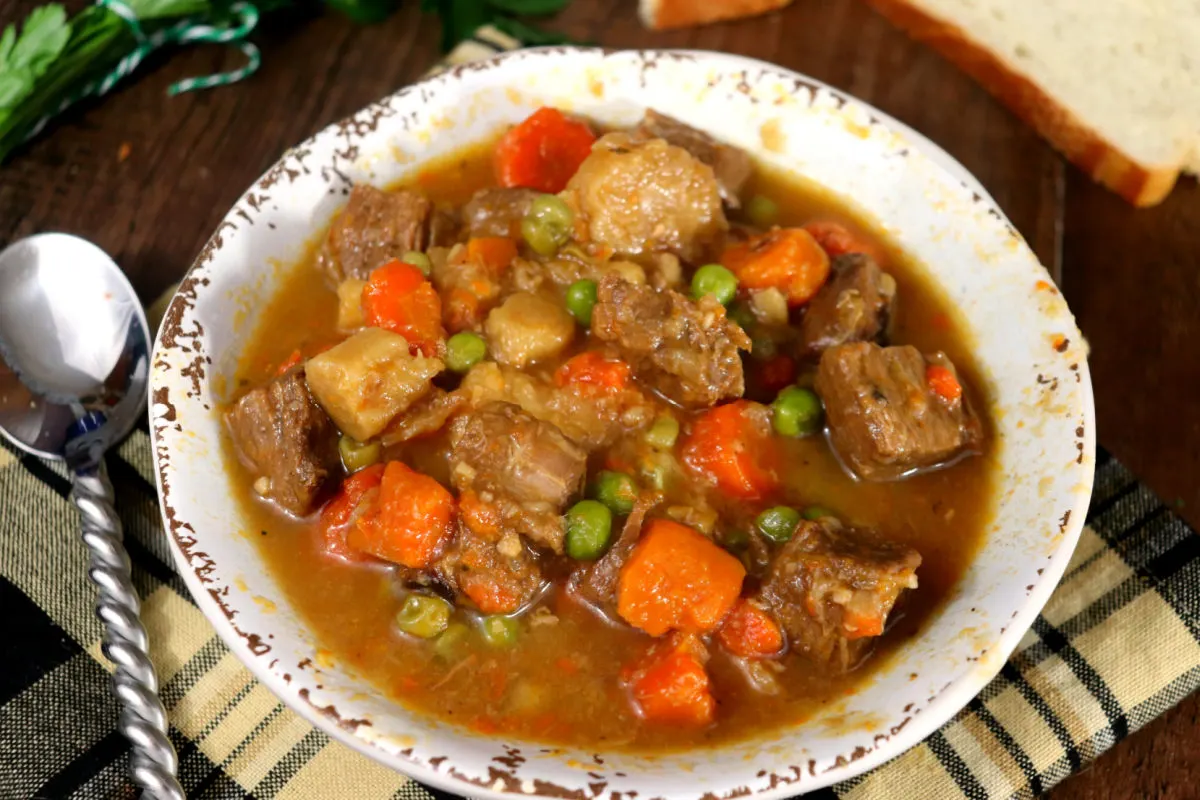 How to thicken up beef stew!


You shouldn't have a problem with this beef stew being too thin but if that happens all you need to do is whisk a teaspoon of flour in a little cold water to make a slurry.
Stir this into the stew as it's cooking. Don't add dry flour directly to the stew as it may clump. After adding the slurry, bring the stew to a boil.
How long does beef stew last in the fridge?


Transfer the cooled beef stew to an airtight container and store it in the fridge for up to 3 days.
You can reheat it in the microwave or on the stove.
Can you freeze beef stew?


Yes, you can freeze this recipe for up to three months in the freezer.
When you are ready to serve, allow it to defrost overnight in the refrigerator or you can also do a warm water bath defrost.
What to serve with beef stew!


This best beef stew recipe is certainly complete as a meal on its own, but if you are looking for something to serve with it I highly recommend a basic dinner roll or simple side salad.
If you chose not to replace the parsnips with potatoes, you could serve this stew on a pile of mashed potatoes or you could also just have some saltines on the side.
Can I make this recipe in the oven?


Yes, this recipe works just as well in the oven.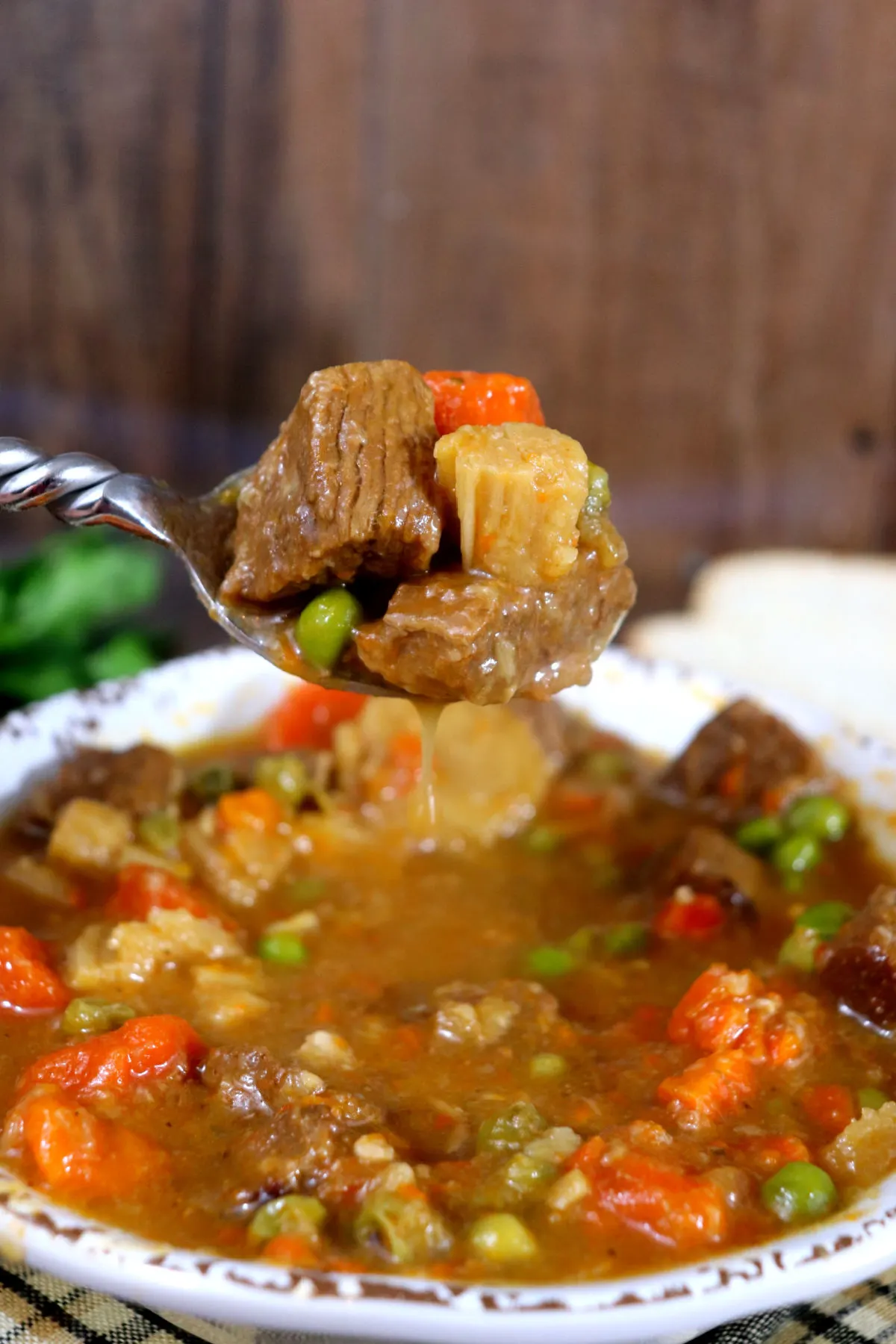 Want to print or save this recipe?