Craft these Stegosaurus and Apatosaurus paper plate dinosaurs with your kids this Valentine's Day. Super cute and simple craft for everyone to enjoy.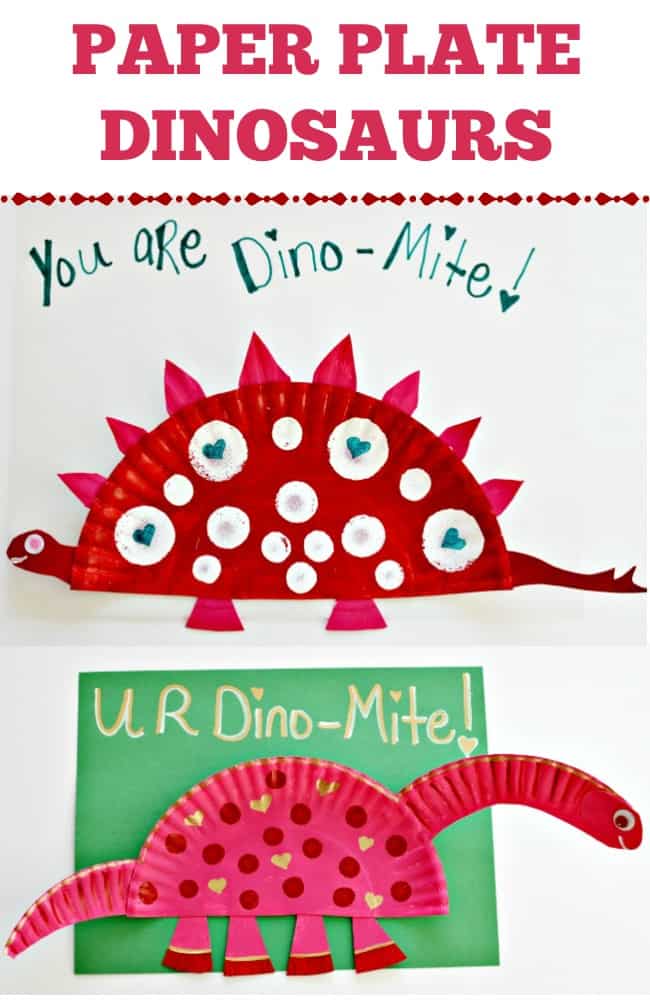 Paper Plate Dinosaurs
Today's crafting with kids post is paper plate valentine crafts. We are making some of the cutest paper plate dinosaurs I've ever seen or crafted for that matter.
These require very little in the way of supplies and are a whole lot of fun to make for everyone.
All you need is 1 paper plate per dinosaur and some paint. Yep, that's it! Oh, and if you wanted wiggly eyes, those too.
The daughter and I painted ours for Valentine's Day but you, of course, could choose any color of the rainbow. I added a couple of photos to show you how we cut the dinosaur paper plates for each one.
Paper Plate Dinosaur Instructions
STEGOSAURUS
The first part is to cut the paper plate in half. One half is the body and the other half will be used to create the rest of the dinosaur pieces.
Cut around the outside of one half and use the part with the ripples to make the dinosaurs plates. Then you can use the leftover to cut out the head, tail, and feet.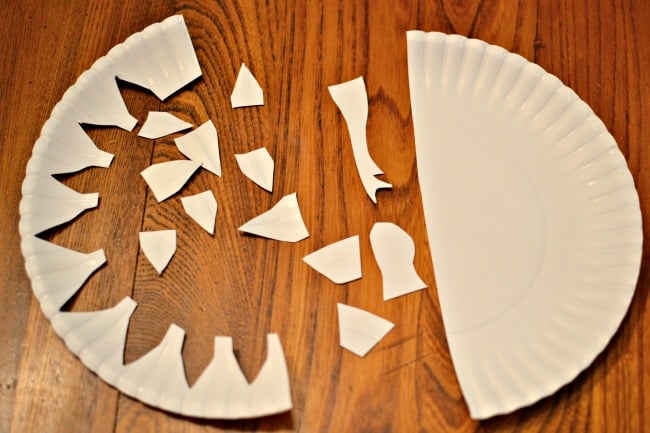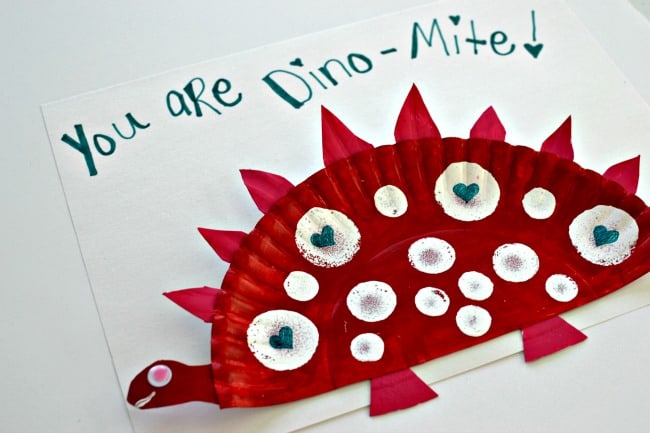 APATOSAURUS
(or when I was little he was called the Brontosaurus)
Like the Stegosaurus, the apatosaurus starts out with the paper plate cut in half. One half is the body and the other half is used for the rest of the dinosaur.
We cut the edging of the plate for the neck and tail and used the leftover for the head and legs.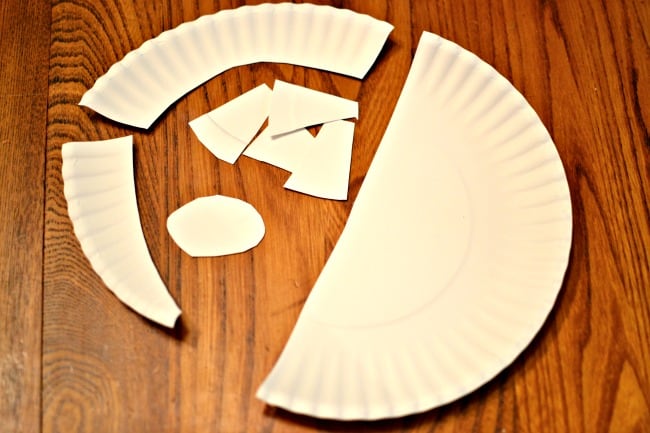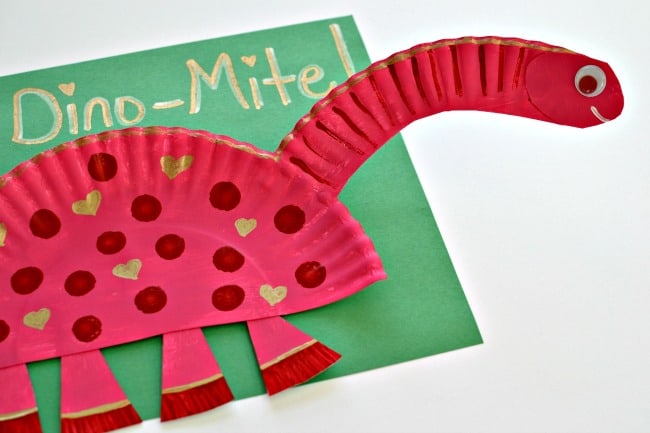 These were so fun to make. You could paint them any colors you liked the best and do other dinosaurs as well. A T-rex dinosaur paper plate craft would be super cute.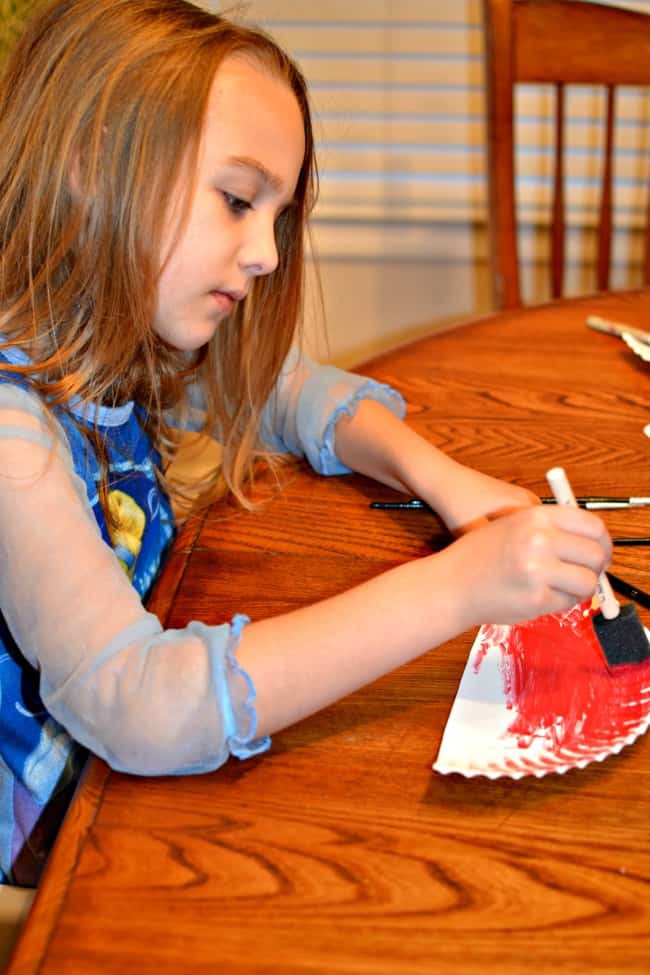 This post contains affiliate links.
Even more fun dinosaur crafts
If you enjoyed these paper plate dinosaurs you also might like…
---