This easy and cute paper plate Easter chick craft is perfect for toddlers and preschoolers. A simple kid craft that helps with fine motor skills like hand-eye coordination (cutting skills) and small muscle control (painting).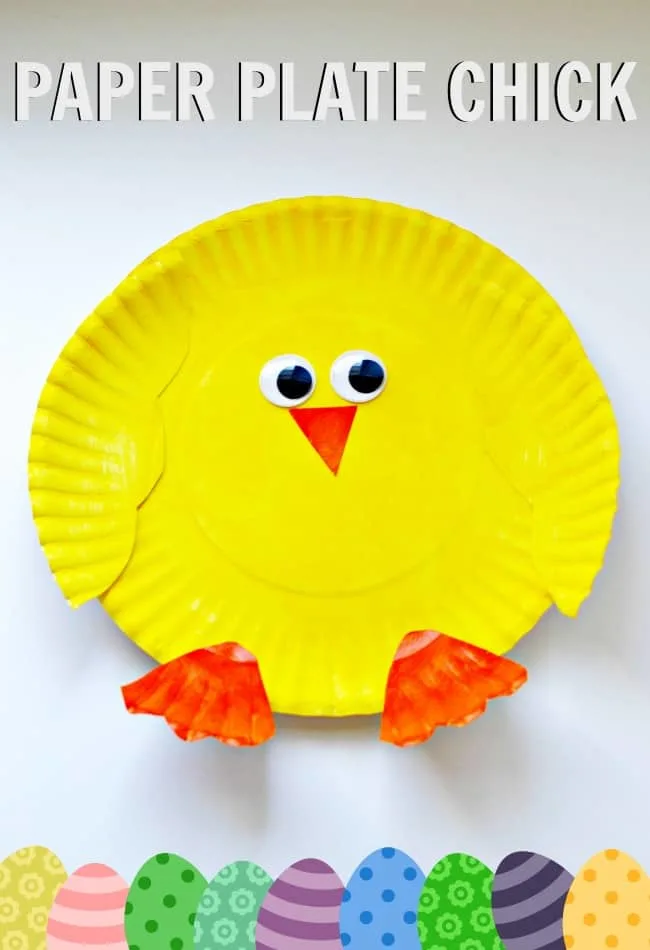 After you get done with your Easter egg hunt, learn how to make this bright, fun, and adorable craft using only 3 simple craft supplies.


It's a great way to celebrate the holiday and Spring season.


Supplies you will need:


2 Paper Plates – You can use any type of paper plate but we prefer the style with the ridges as it adds a little texture to the chick.


Orange and Yellow Paint – Could also use orange paper and yellow tissue paper instead of paint.


Wiggly Eyes (googly eyes) – You can go with large ones, tiny ones, or medium-sized ones as we chose.


Sponge Brush


Craft Glue – A glue stick works great.




How to Make a Paper Plate Easter Chick!


1. Take one paper plate and cut out the wings, feet, and beak. You can check out the picture below to see the shapes that we cut.


2. Using the craft paint, paint the chick's body and wings yellow and the feet and beak orange. Allow drying!


3. Once your pieces are dry, glue on the pieces, the wings to the sides and the feet to the bottom of the paper plate. As well as the beak and wiggly eyes.


You are done, so easy, and a perfect craft for small kiddos to get involved.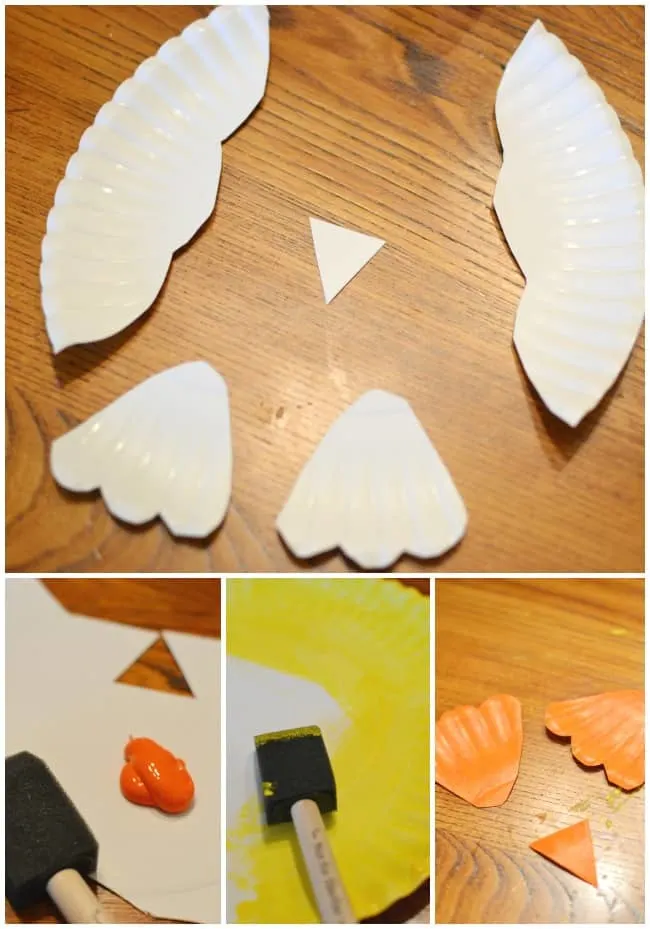 Bulk Easter Crafts for Classrooms and Churches


If you need a fun activity for Easter that you can purchase in bulk these are some of our favorites. So many great ideas and cute crafts!




Want to print or save this craft?