I love accent pillows. They are a great way to add a touch of holiday or seasonal flair to your home. The problem is they can get expensive fast. Even the discount stores like TjMaxx and Ross still have them priced at $15-$25 a piece. Today though I am going to share with you a great way to save some money, only a smidge the price of regular pillows. How you ask, by making placemat pillows.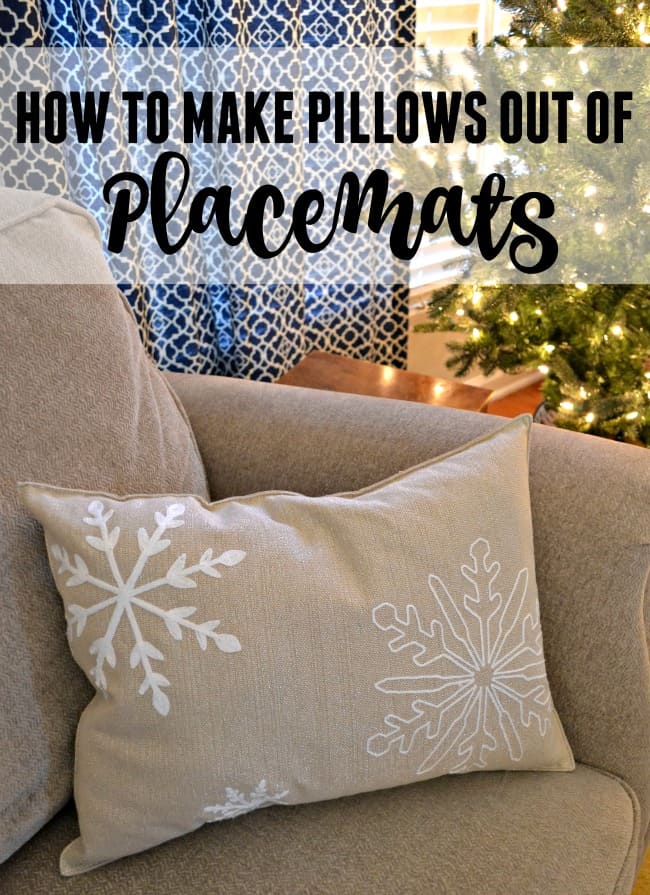 These placemat pillows are quick and easy to make. They require less than 30 minutes and if you are a quick stuffer and hand sewer less than 10.
Supplies you will need for your placemat pillows!
This post contains affiliate links!
A placemat that has a front and back fabric (you can find awesome ones at Target)
[easyazon_link identifier="B000YZ7G44″ locale="US" tag="thgisli03-20″]Polyester fiber fill[/easyazon_link]
[easyazon_link identifier="B0001DSIVY" locale="US" tag="thgisli03-20″]Seam ripper[/easyazon_link]
Needle and thread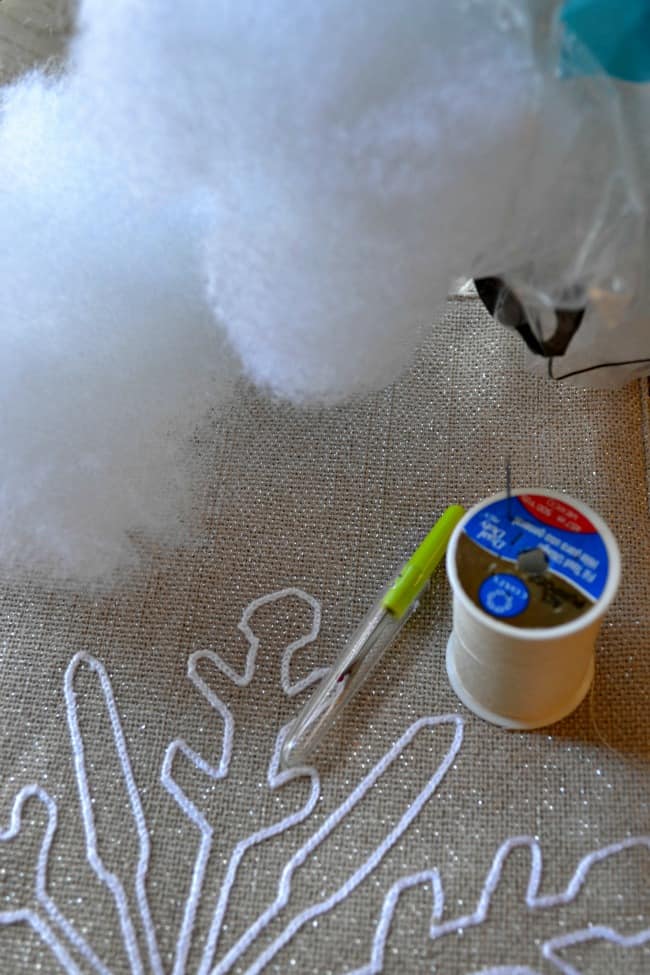 Directions
Use a seam ripper to remove about half the stitching along one edge of your placemat. Just enough room to fit your hand in.
Fill your placemat with polyester fiber fill and fluff.
Hand stitch your placemat closed.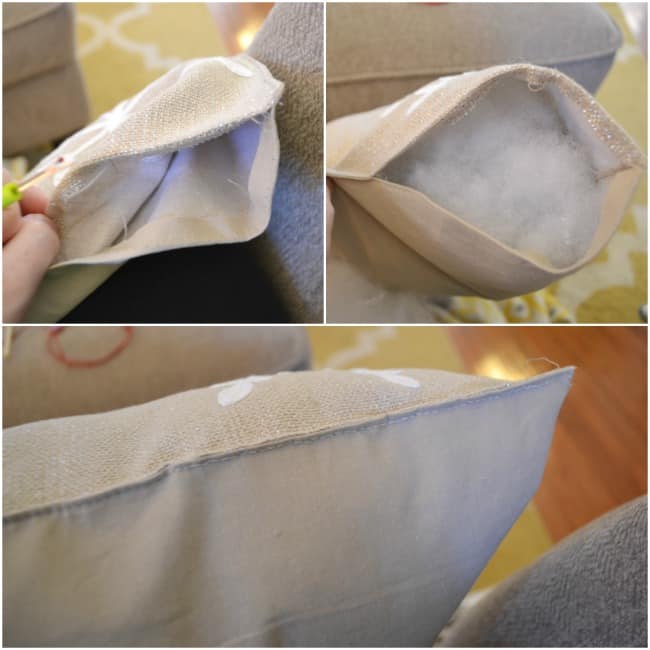 See? Super easy to create some gorgeous pillows.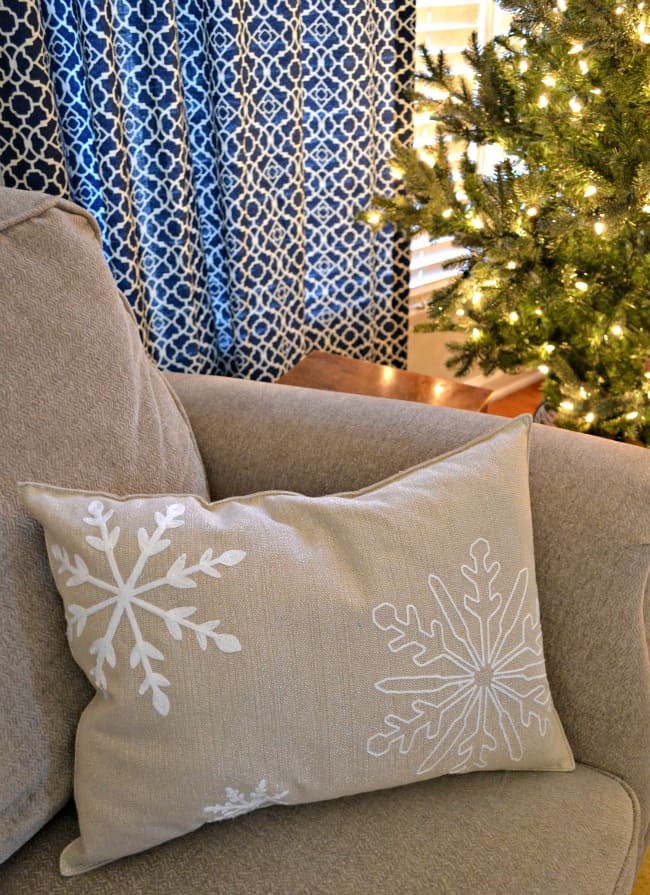 I have also made a no-sew placemat pillow in the past too. This method works great if you aren't handy with the needle and thread or find a placemat that isn't double fabric.