Get ready for back to school with this super adorable popsicle stick glue stick craft.


With a few crafty touches and a splash of imagination, your little ones can enjoy making their very own glue stick look-alike.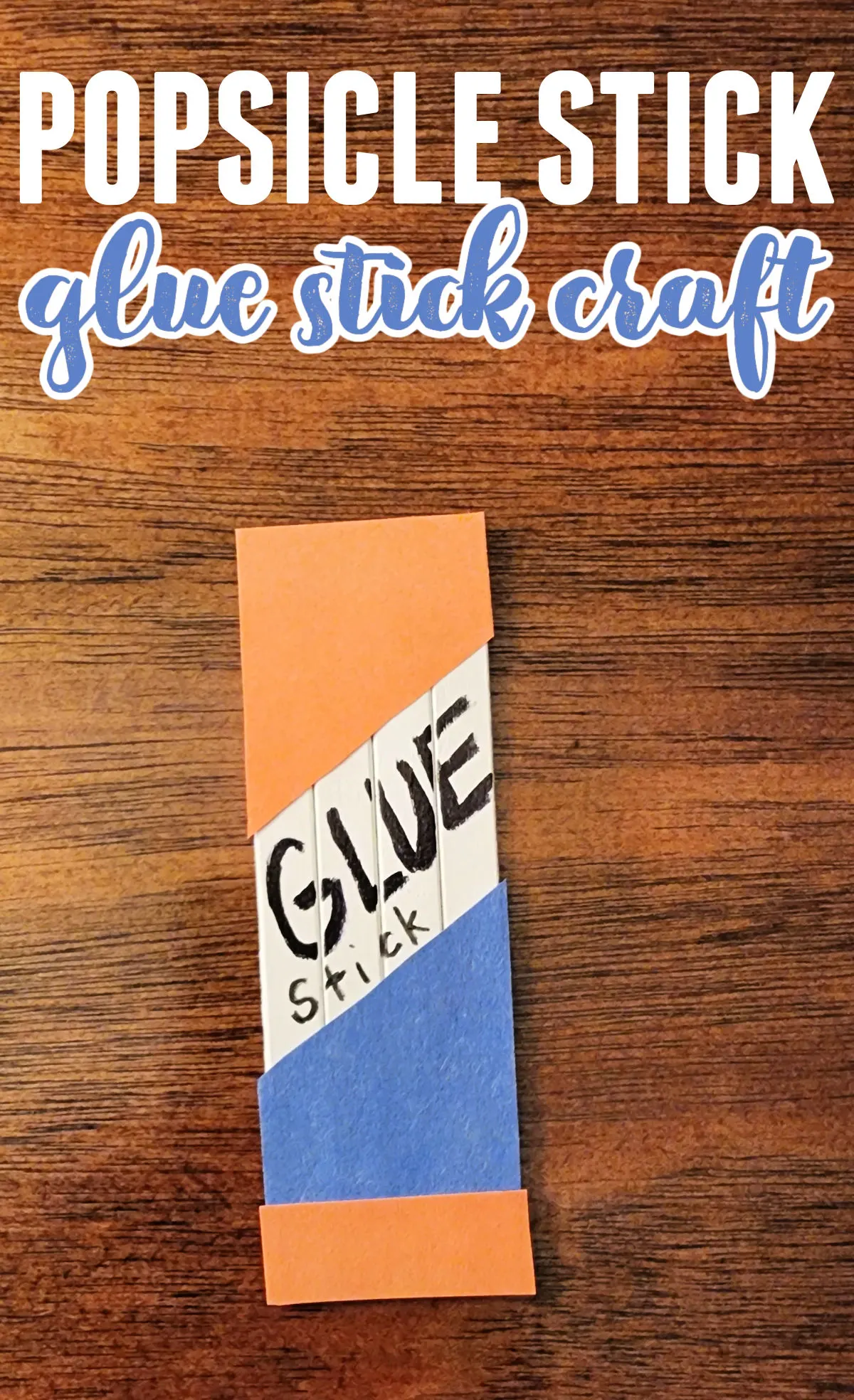 Why you'll love this craft!


Creativity Unleashed:


Crafting with popsicle sticks allows you to explore your creativity and imagination. You can design all kinds of unique and personalized crafts using this one simple, inexpensive supply.


Easy and Accessible:


Popsicle stick crafts are simple and accessible for all ages. With just a few materials and basic crafting skills, you can create fantastic glue stick masterpieces in no time.


Budget-Friendly:


Popsicle sticks are inexpensive, making this craft an affordable option for anyone looking to indulge in some creative DIY projects.


Enhancing Fine Motor Skills:


For children, this craft can help improve their fine motor skills as they handle and glue the small sticks together.


Educational Value:


Crafting with popsicle sticks provides a hands-on learning experience, teaching children about shapes, patterns, and basic construction techniques.




Materials you will need to create this Popsicle Stick Glue Stick Craft


White Acrylic Paint
Orange and Blue Construction Paper
Paintbrush
Scissors
Glue Stick
Permanent Marker (med and fine point)




How to make a Popsicle Stick Glue Stick Craft for Back to School!


The first step in creating this glue stick craft is painting the 4 regular popsicle sticks white.


You may have to put a few different coats to get the fully covered.




Cut out the construction paper pieces you will need to make this craft.


I haven't listed exact measurements to these cut outs as you can just eyeball the shape and cut down smaller as needed.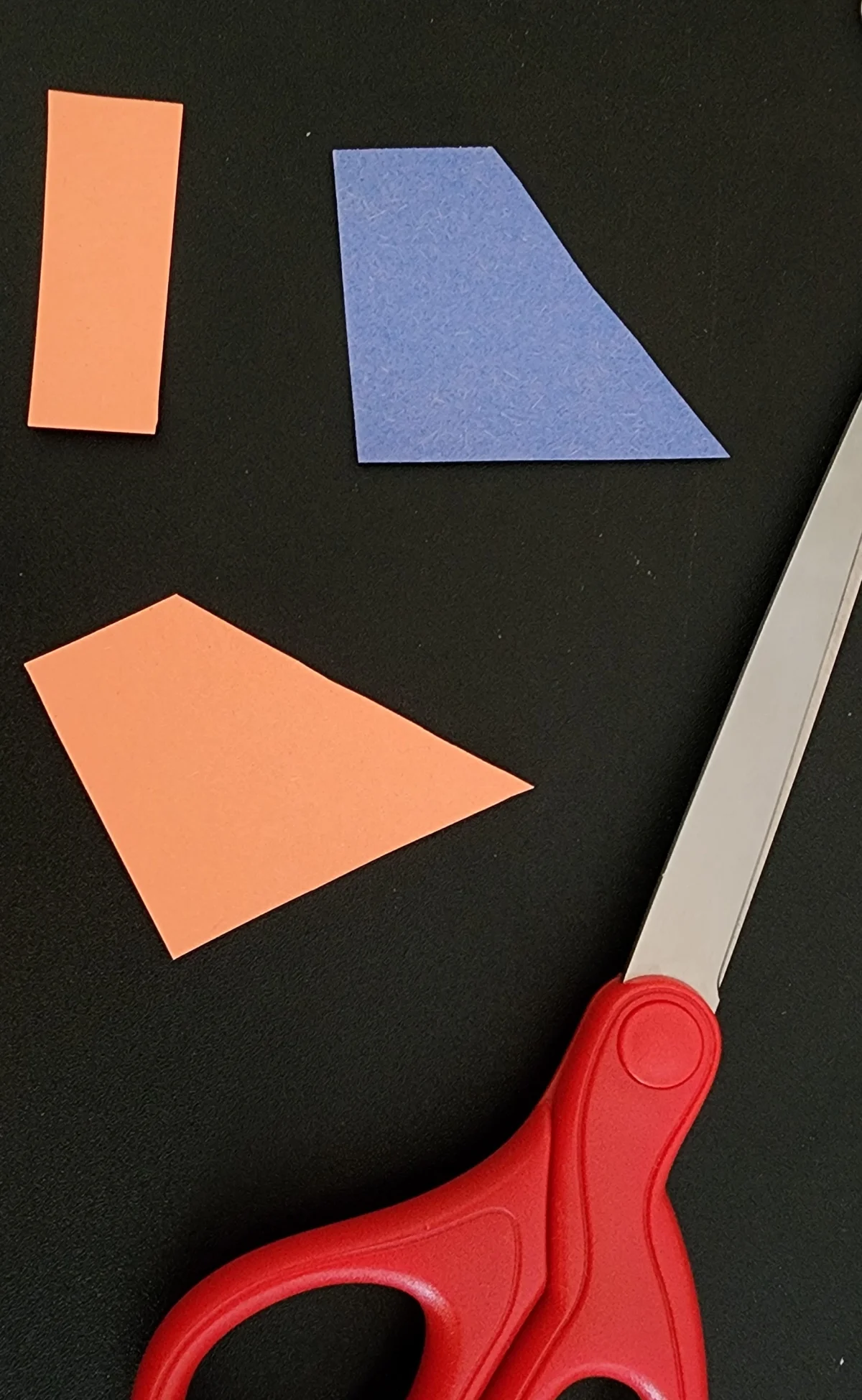 Once you have your pieces cutout you can now attach them to your popsicle sticks.


Note: If you want to keep your popsicle sticks from moving around you can glue an additional piece of construction paper to the back of them (just slightly smaller).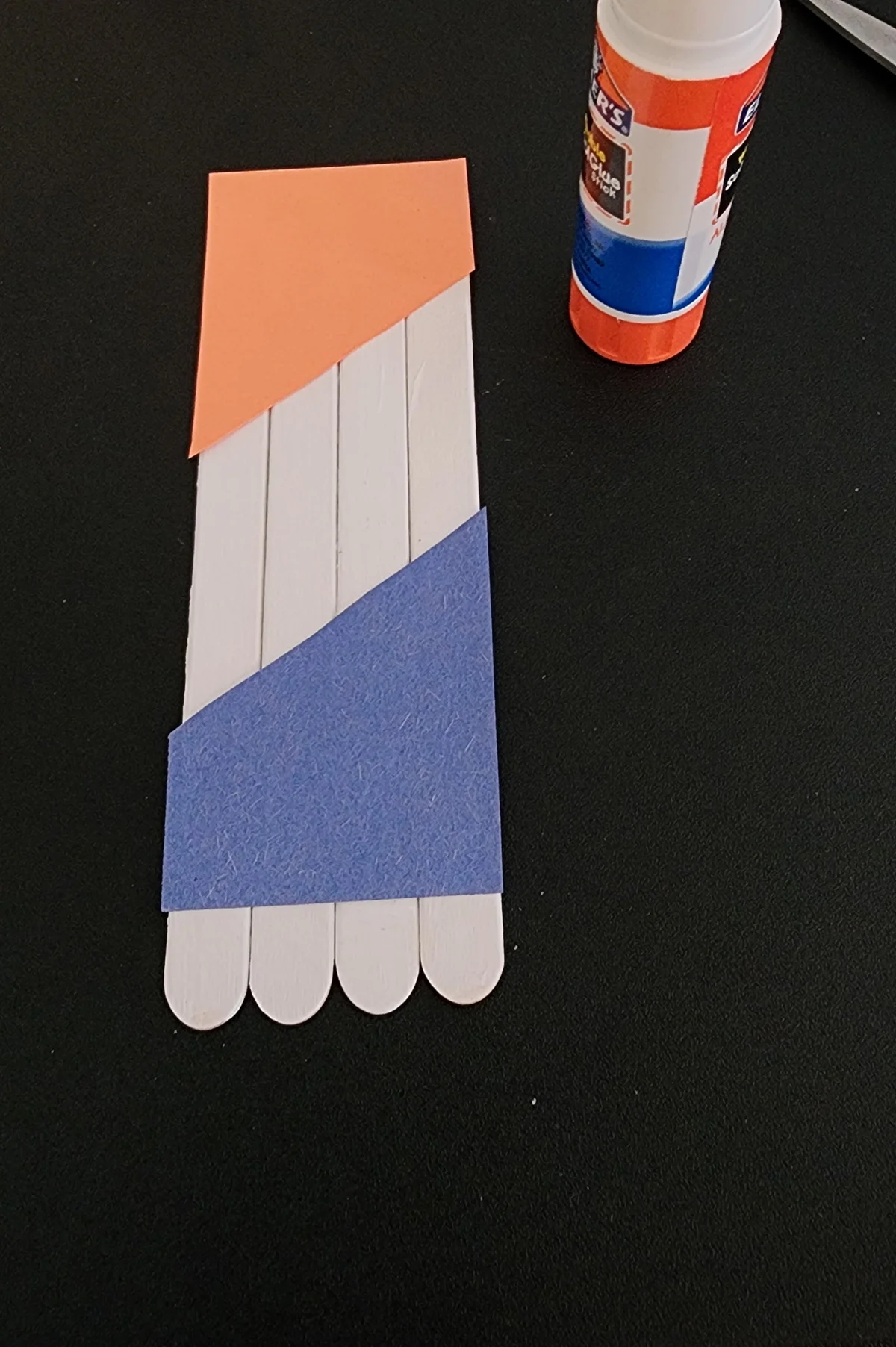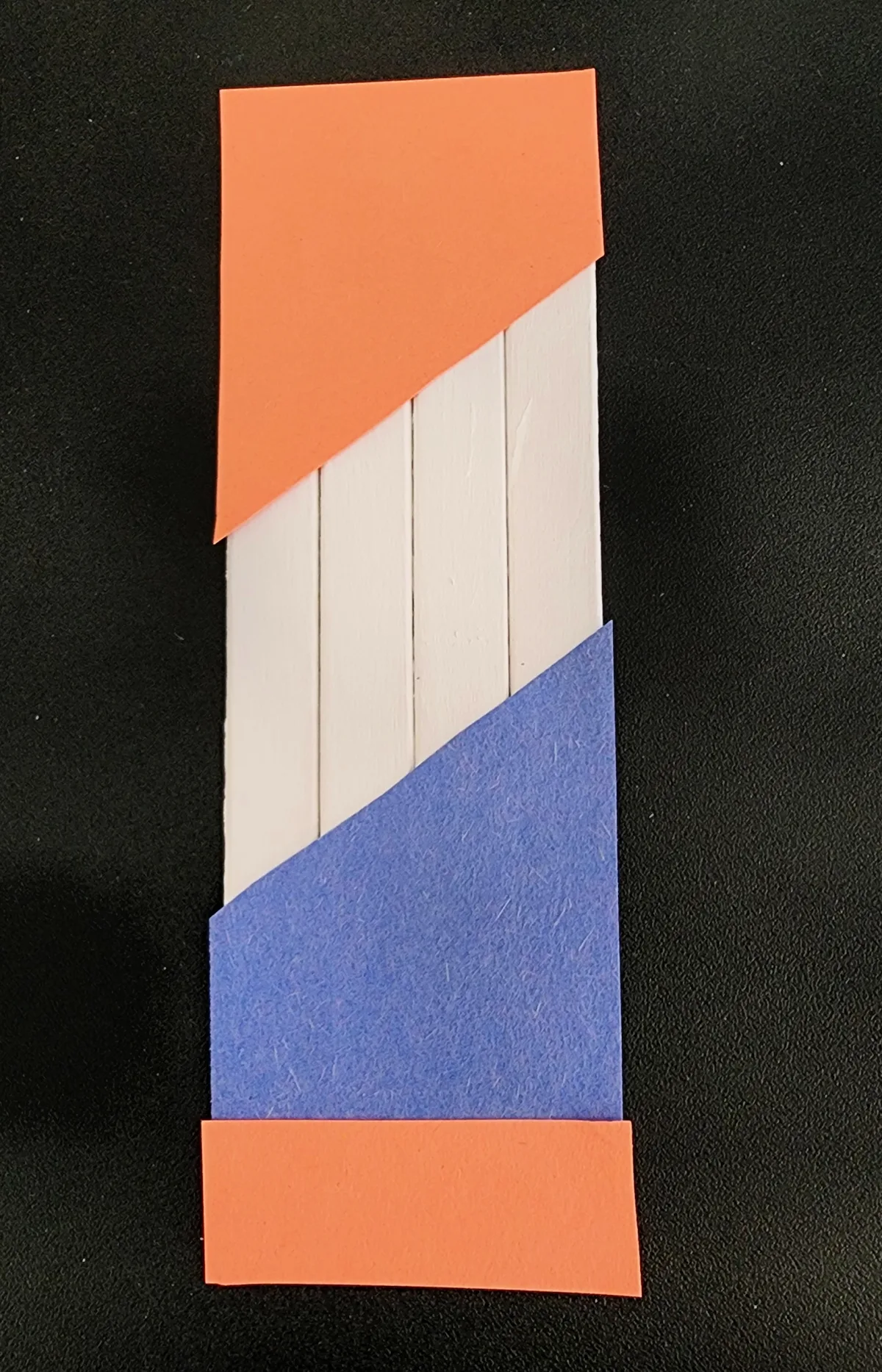 At this point your popsicle stick glue stick craft is pretty much done. You will just want to use a marker (we used a thicker on and a fine point) to draw on the GLUE and stick wordings.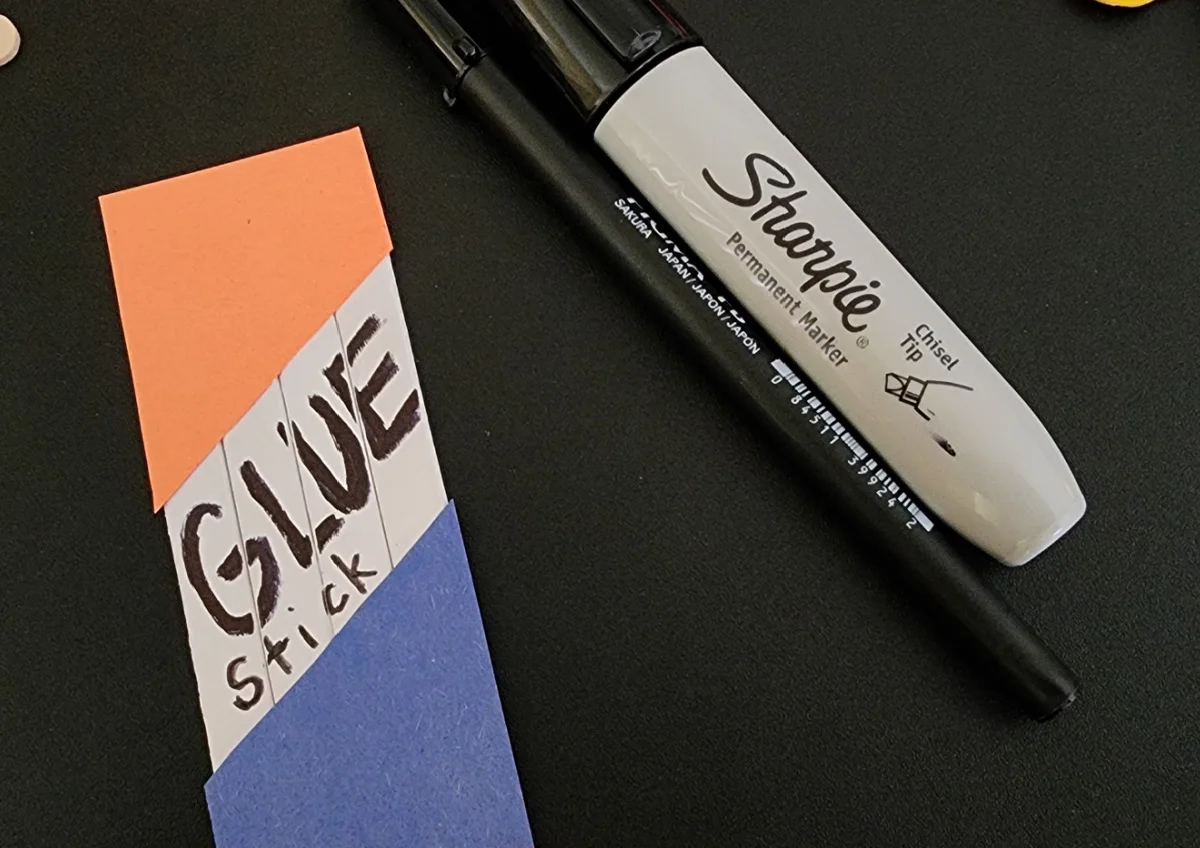 Even more Back to School Crafts you don't want to miss!




Want to print or save this popsicle stick glue stick craft?