Hop on board the back-to-school bus and let the wheels take you on an exciting crafting adventure!


Create your very own personalized popsicle stick school bus craft, and make it uniquely yours by adding precious first-day-of-school photos in each window if you prefer.


It's a fantastic way to celebrate the start of the school year while preserving those special moments forever.


So, gather your craft sticks, glue, and cherished memories, and let's embark on a journey of creativity and nostalgia! The wheels on this bus go straight to your heart!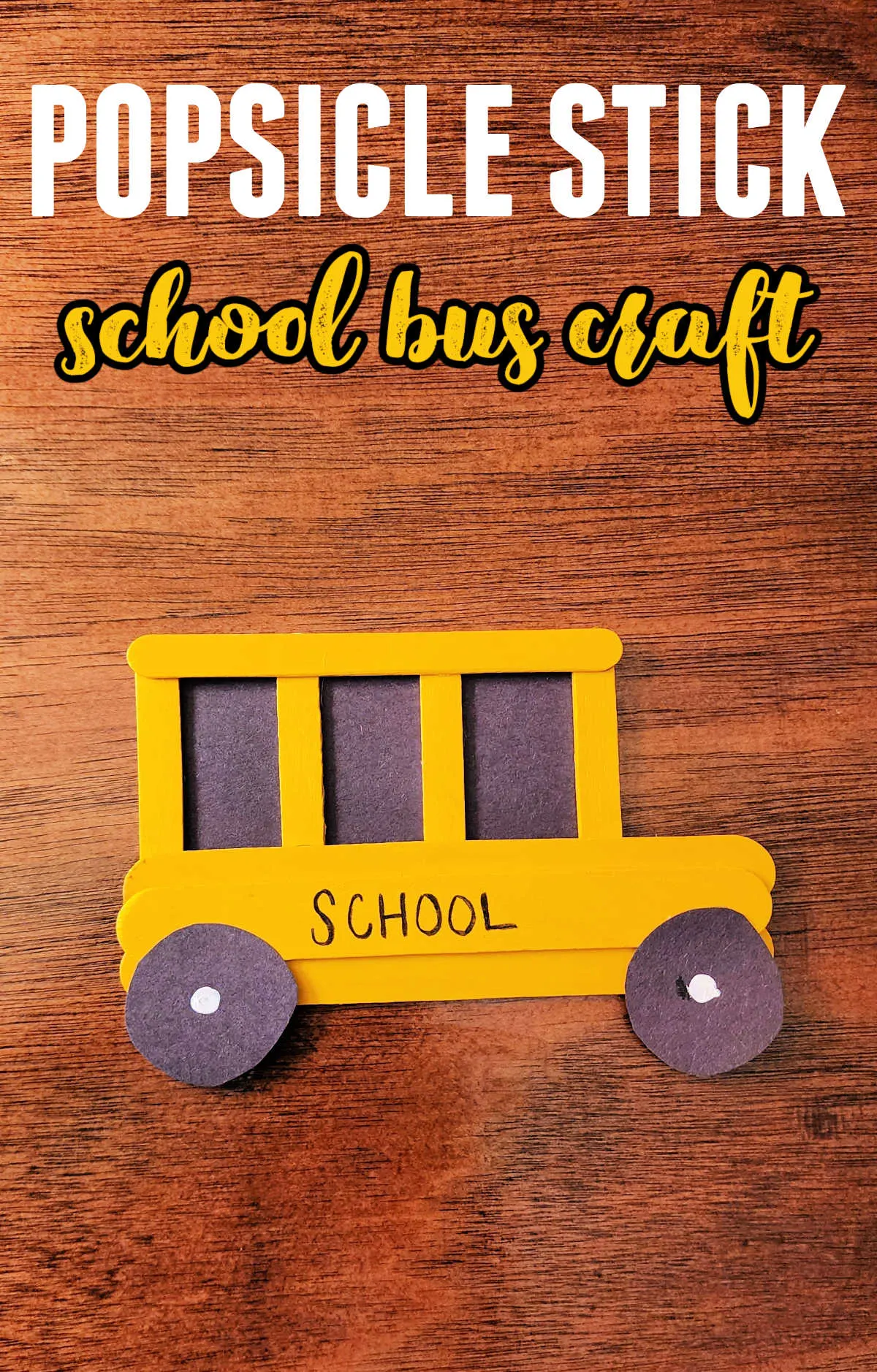 Why you'll love this craft stick school bus!


Personal Touch:


Adding your first-day-of-school photos in each window allows you to create a truly personalized and heartwarming keepsake.


Back-to-School Excitement:


As the new school year approaches, this craft gets everyone in the household excited for the upcoming academic adventures.


Budget-Friendly:


Popsicle sticks are inexpensive and easily available, making this craft a cost-effective and enjoyable activity.


Decorative Keepsake:


The finished school bus can be displayed proudly in your home, serving as a lovely decorative memento of the special first day of school.


Educational Value:


Crafting with popsicle sticks sharpens fine motor skills in kids and fosters a sense of accomplishment as they complete the project.


Sentimental Value:


Every time you look at your school bus craft, it'll remind you of the cherished memories and milestones associated with the start of a new school year.




Materials you will need for creating a popsicle stick school bus craft


1 regular Popsicle Stick
Yellow Acrylic Paint
White Acrylic Paint
Paintbrush
Black Construction Paper
Scissors
Glue Stick
Glue Gun / Glue Stick
Black Permanent Marker




How to make a popsicle stick school bus craft!




Paint all of the craft sticks yellow.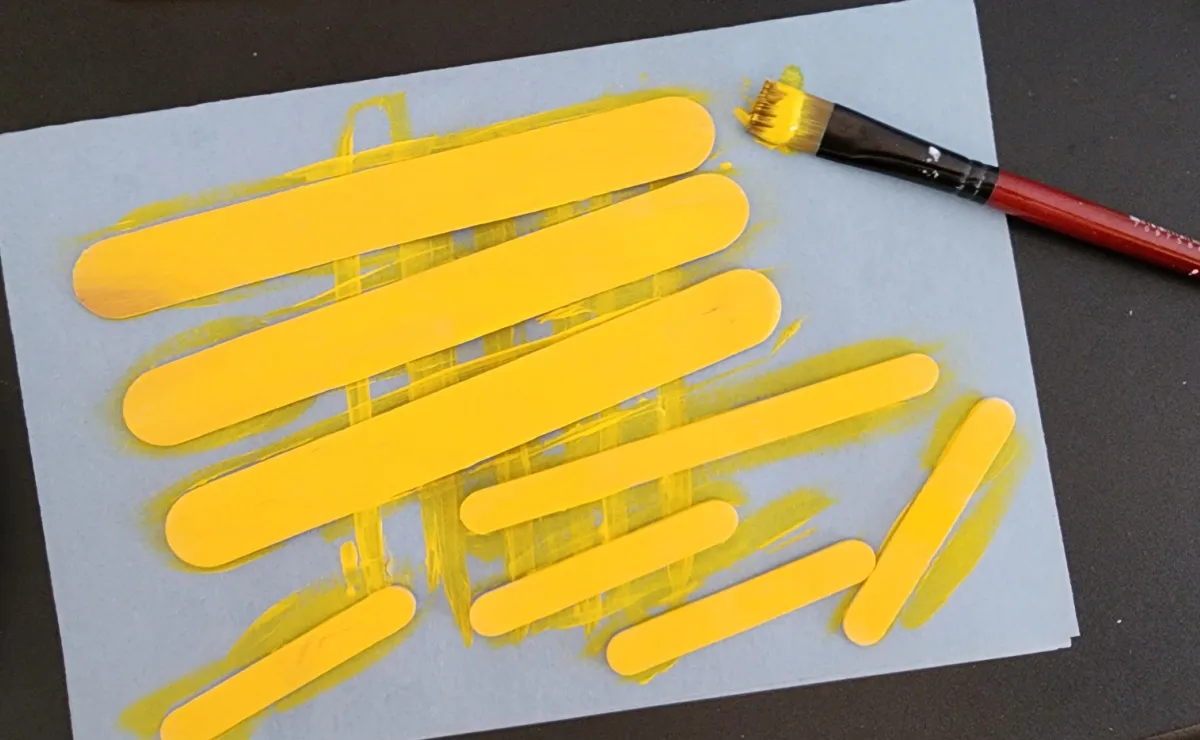 Using a glue gun and glue sticks attach the 3 jumbo craft sticks together.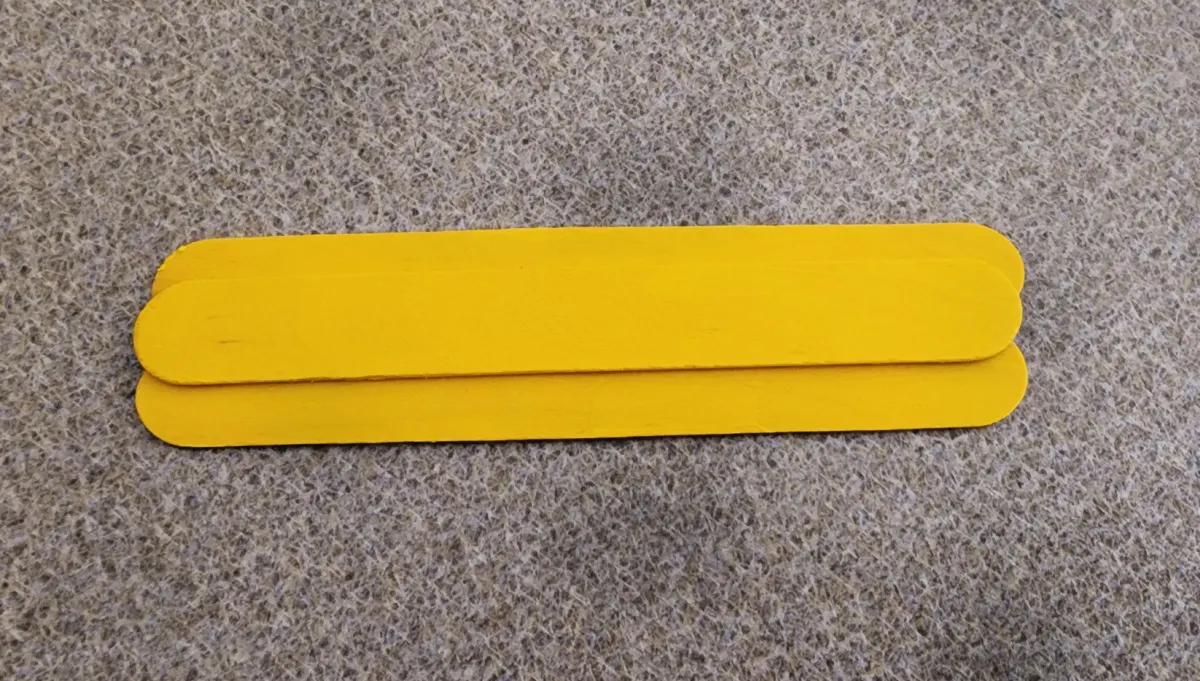 Flip the sticks over and attach the mini craft sticks to create the top portion of the school bus.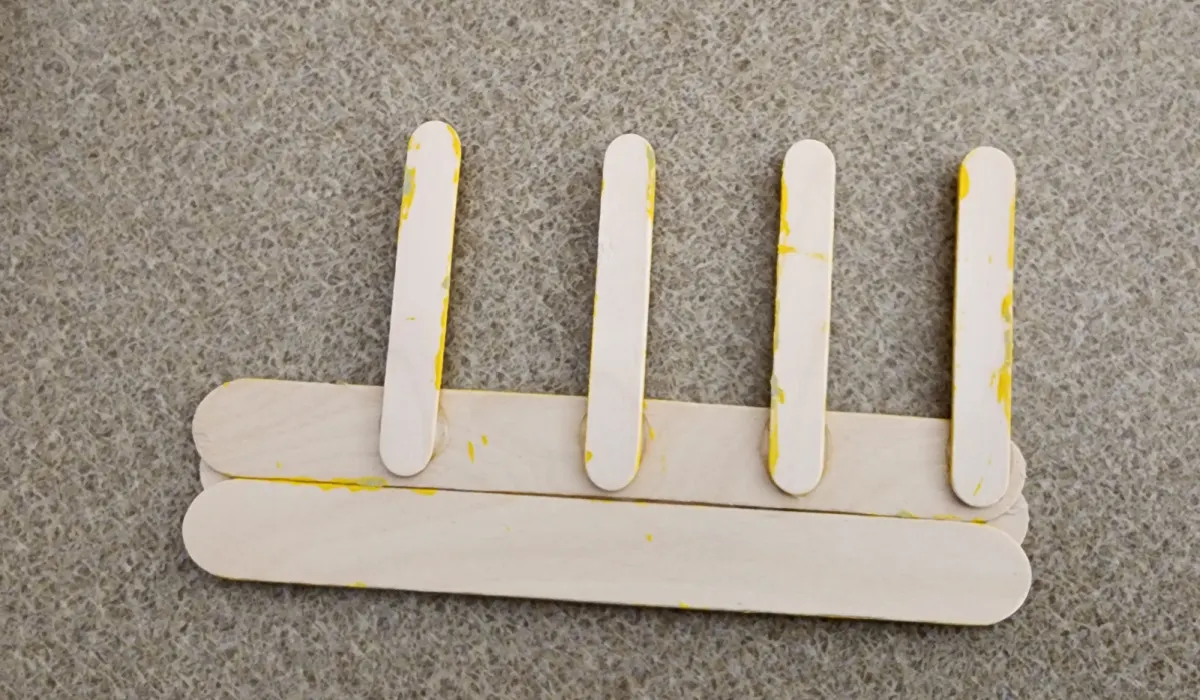 Flip the sticks back over and attach the regular popsicle stick to the top of the mini sticks.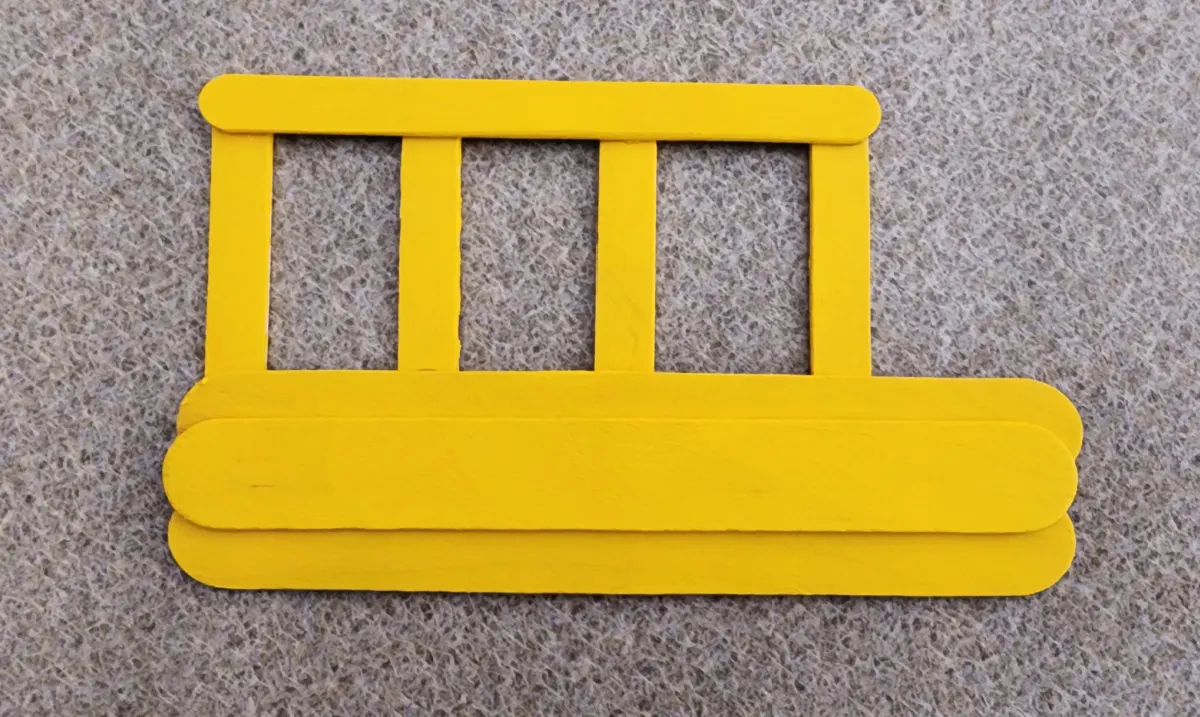 Using your scissors cut out a rectangle that fits your windows and two small circles for the tires.


NOTE: You can use a instax mini camera to make small pictures that would fit in these windows and would be perfect to add to this school bus.


If you decide to go this route with the photos, this super cute school bus would be adorable as a fridge magnet. Just add a couple .75 magnets to the back with some hot glue and you are good to go.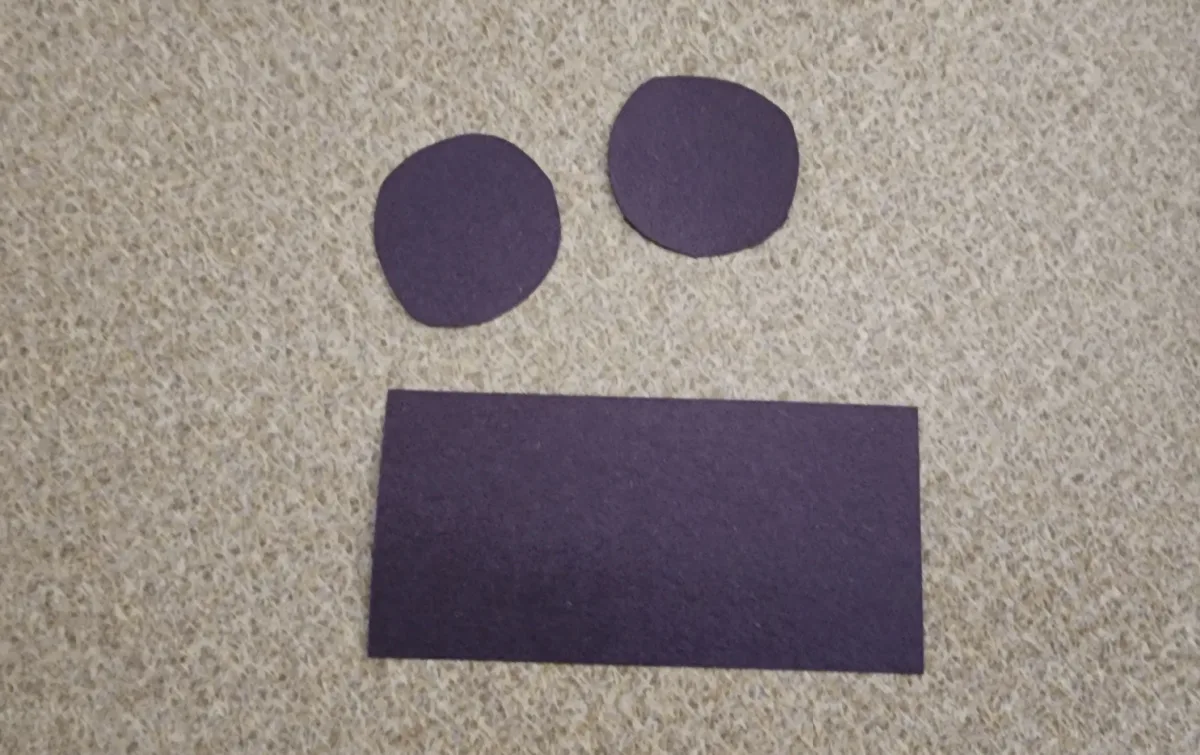 Flip the popsicle stick bus over and attach the black rectangle to the back using a glue stick.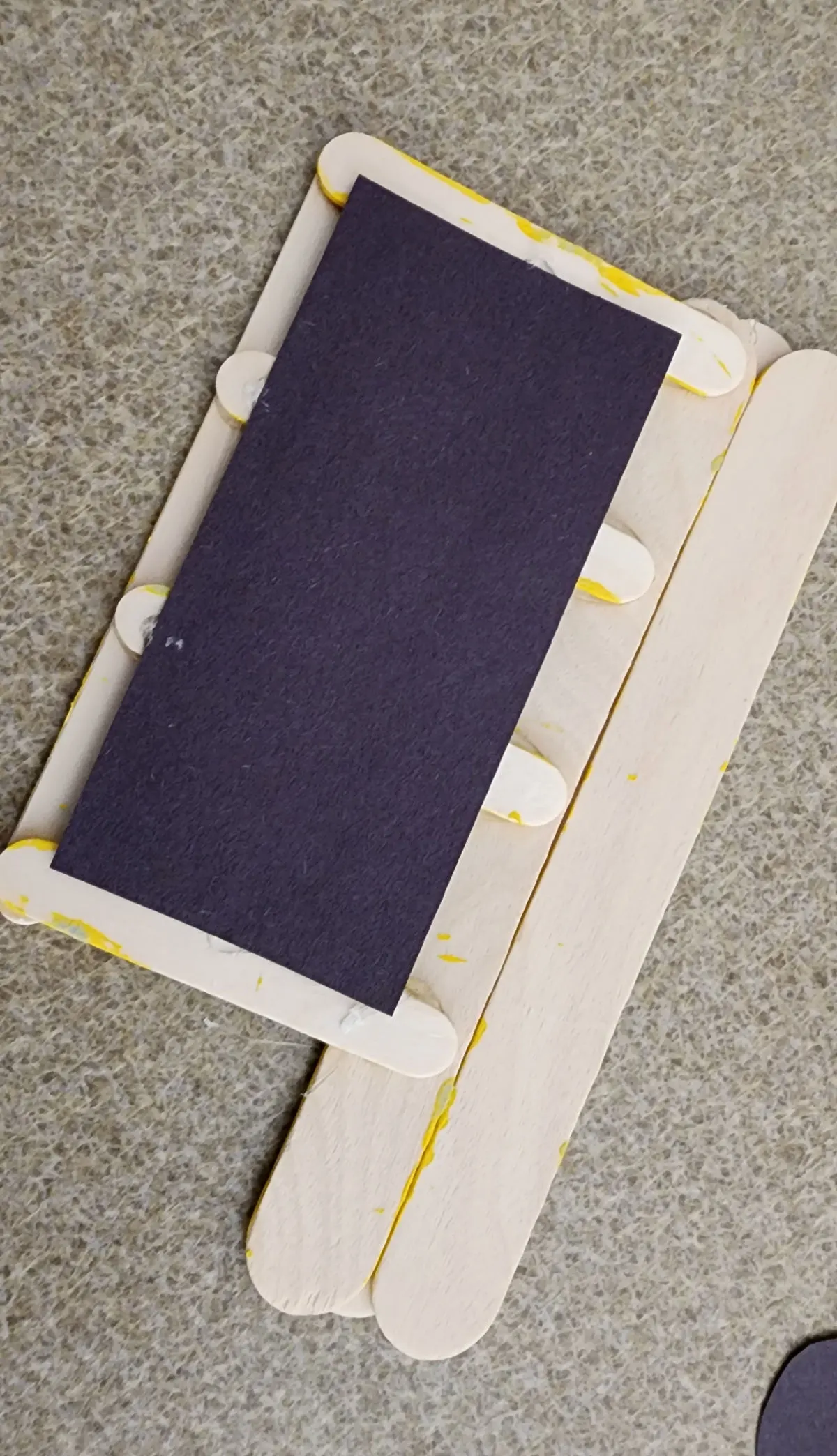 Flip the bus back over and attach the wheels.


Using the back of your paintbrush and some white acrylic paint, dot the wheel to create the rim.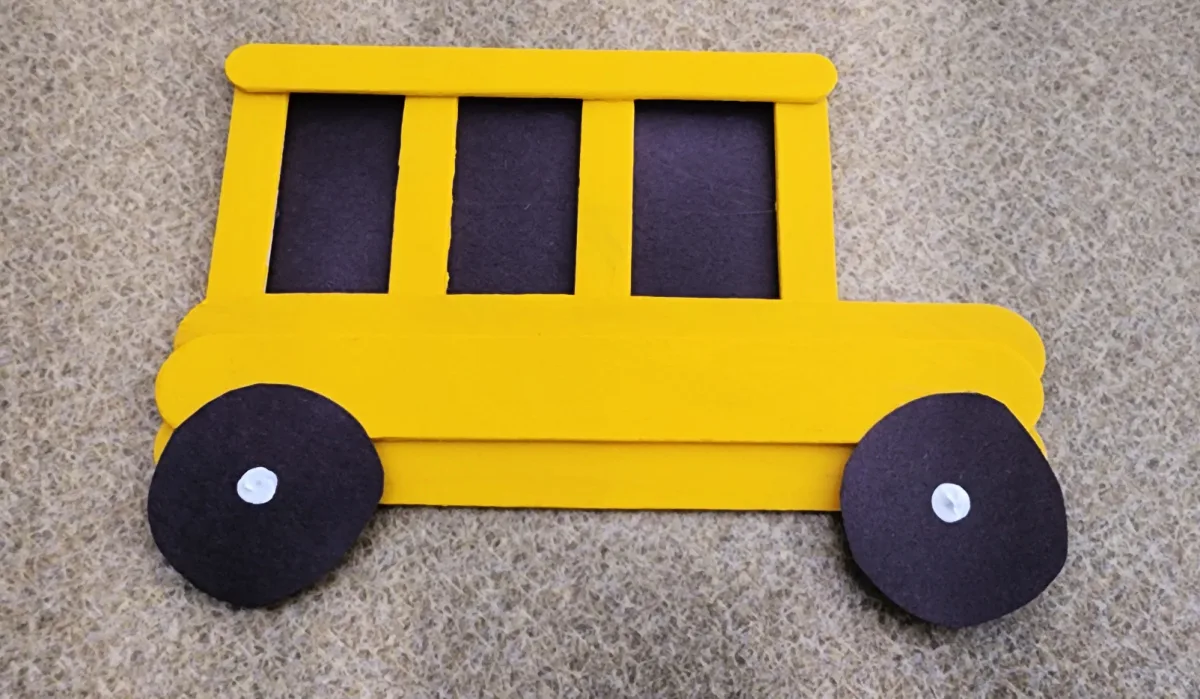 Using a black marker, you can either place the word school, school bus, your actual school name, the year, etc.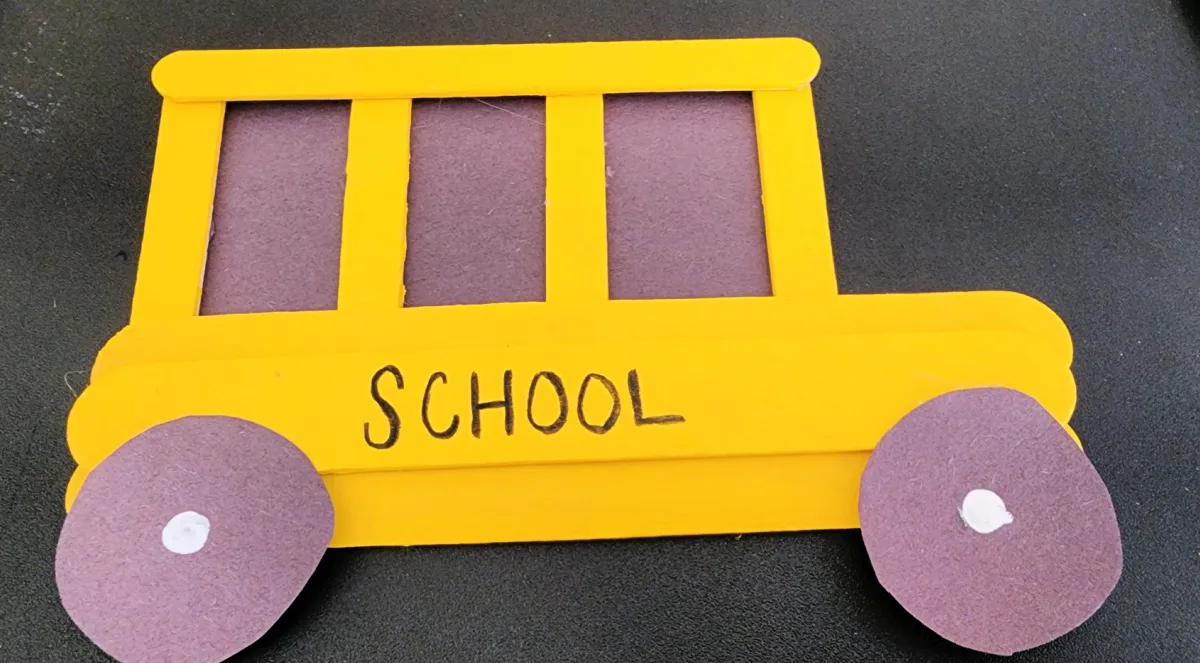 Even more Back to School Crafts you don't want to miss!




Want to print or save this popsicle stick school bus craft?