Raspberry Brandy Trifle – This Old English Trifle combines tasty summer fruit, raspberry jam, pound cake, and homemade whipped cream to create this delicious and lovely layered dessert.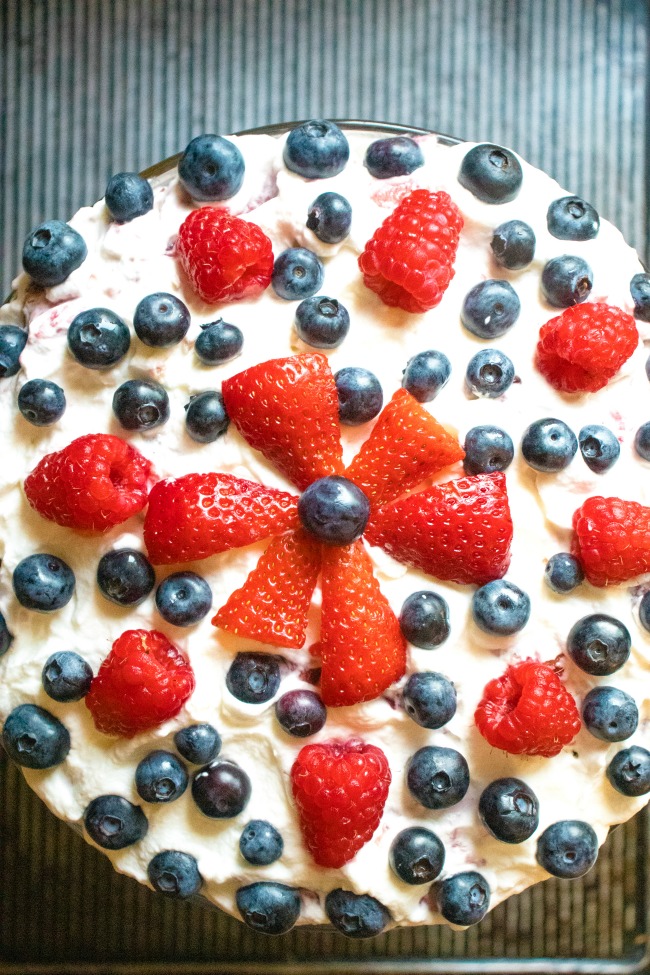 Traditionally trifle is an English dessert featuring jam-spread spongecake drenched in sherry or in this case brandy, enveloped in a creamy vanilla custard sauce which we have substituted for a lighter whipped cream.


This layered holiday dish is perfect for the 4th of July with its beautifully decorated top of juicy strawberries, raspberries, and blueberries.


Ingredients you need for Raspberry Brandy Trifle


2 loaves of pound cake, can be purchased or box prepared (could also use ladyfingers)
1 cup raspberry jam
1 cup raspberries, frozen are acceptable
4 cups of fresh fruit: a combination of raspberries, strawberries, and blueberries
¼ cup of water
2 tbsp brandy
Homemade whipping cream: 2 cups heavy cream and 2 tbsp sugar


Additional Items needed:

large trifle dish
hand mixer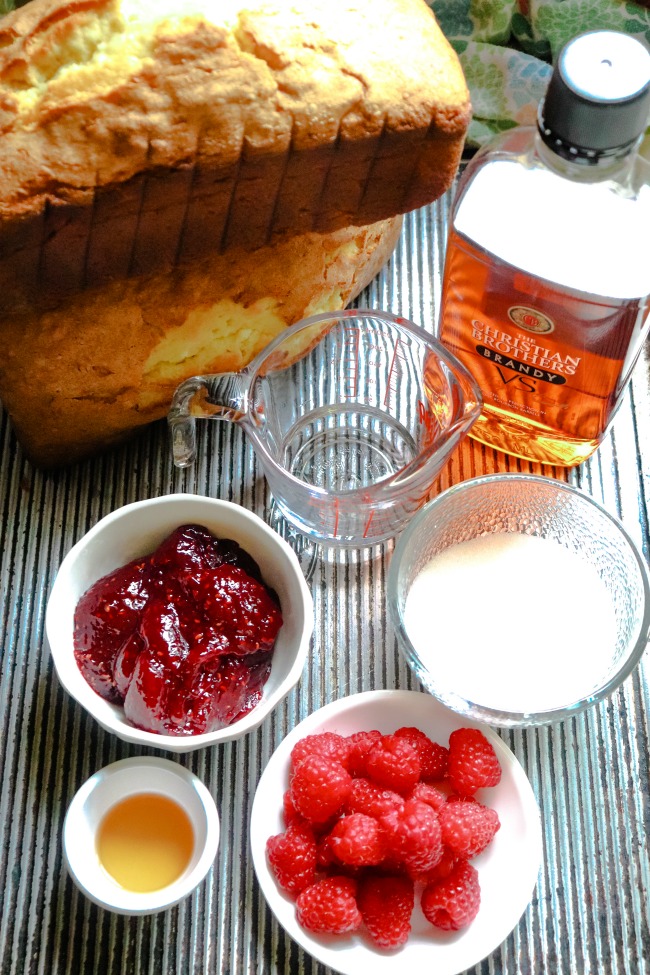 Instructions for making Old English Trifle


Cut up pound cake into cubes.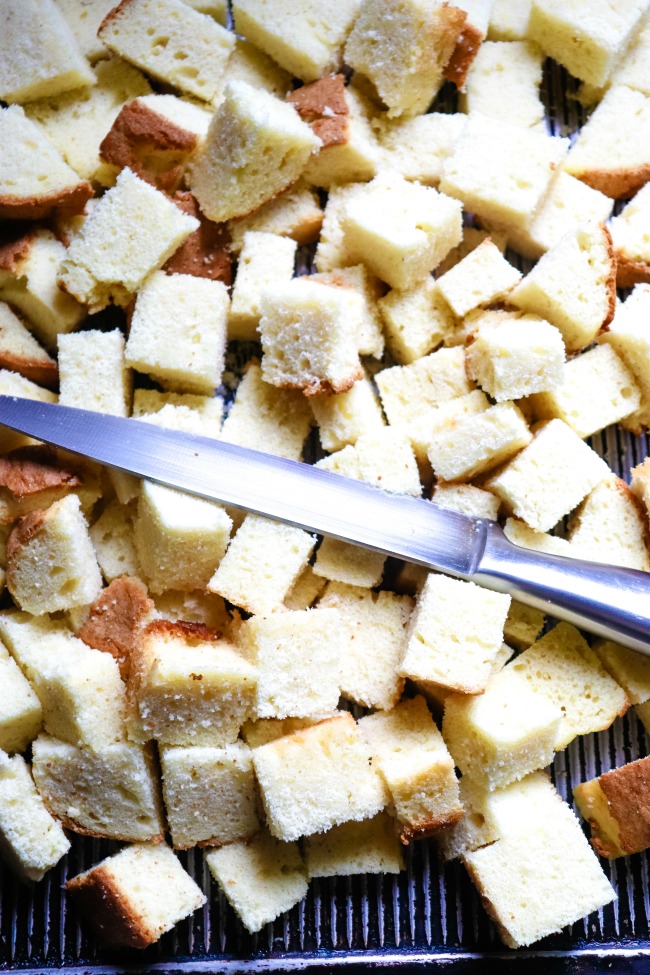 If the strawberries are whole, slice them in half and reserve six halves for decoration. Also, reserve 8 plump raspberries and ½ -3/4 cup blueberries to decorate.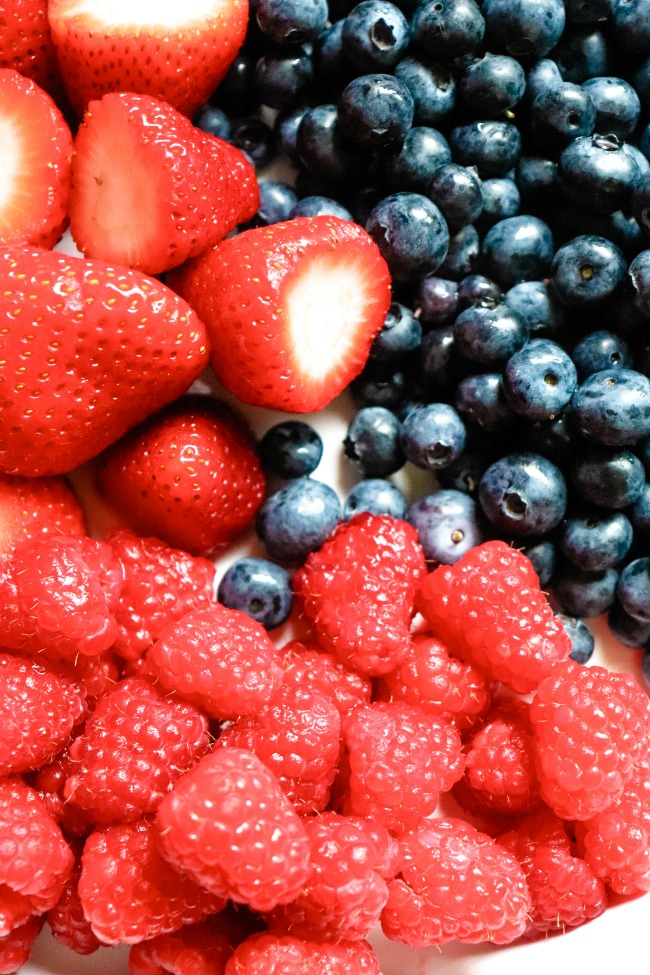 Bring raspberry jam, water, and brandy to a slow boil. Simmer for 5 minutes.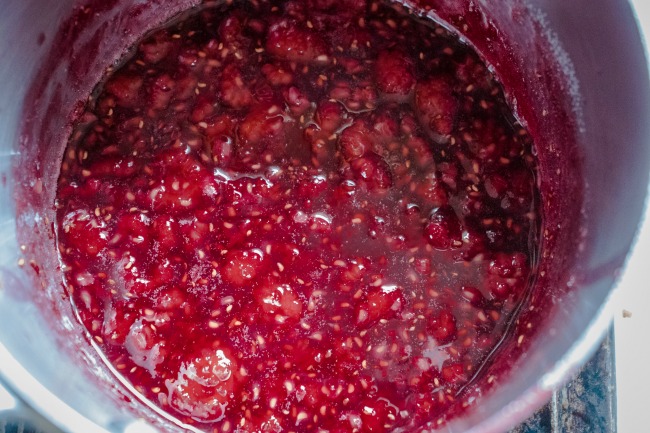 To make whipping cream, use a hand mixer to beat heavy cream and sugar. Be careful not to overwhip!




Layer the cut-up pound cake on the bottom of the trifle bowl, spread with raspberry sauce, top with whipping cream, and fresh berries, and then repeat the process again but finishing the second layer topped with whipping cream.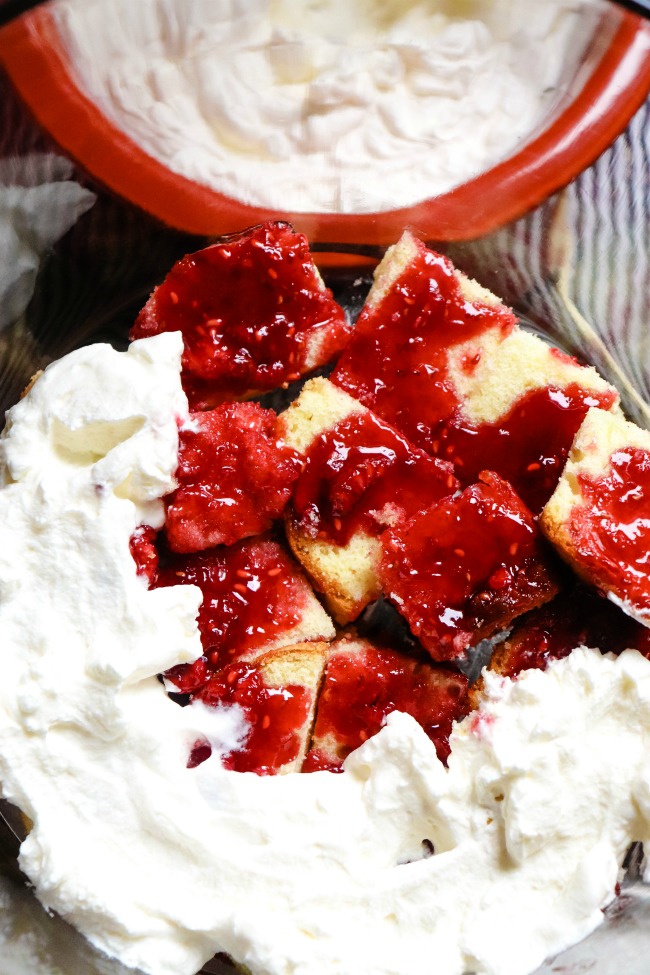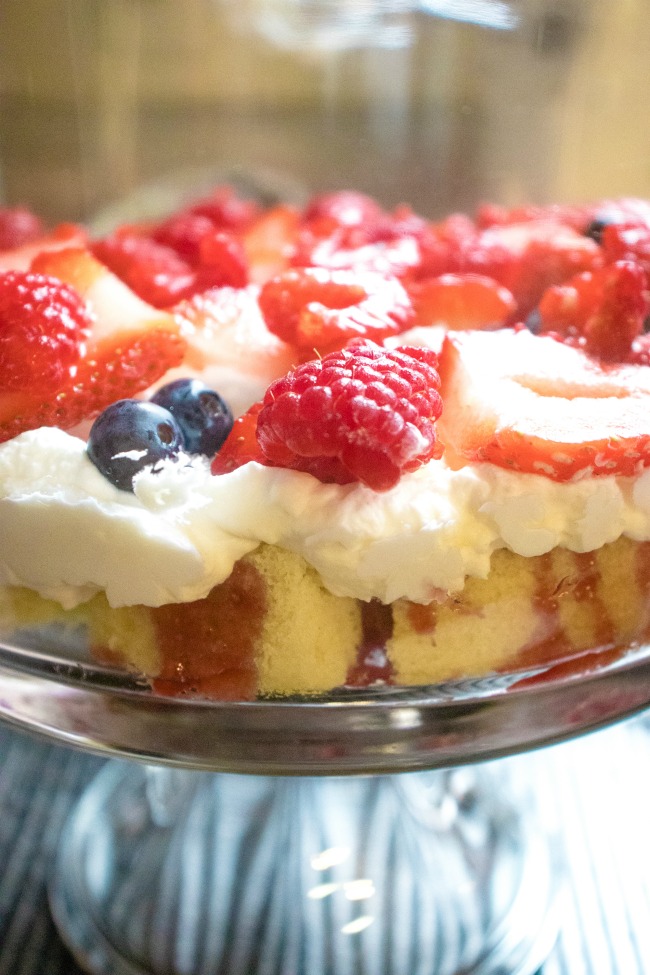 Decorate with reserved fresh fruit.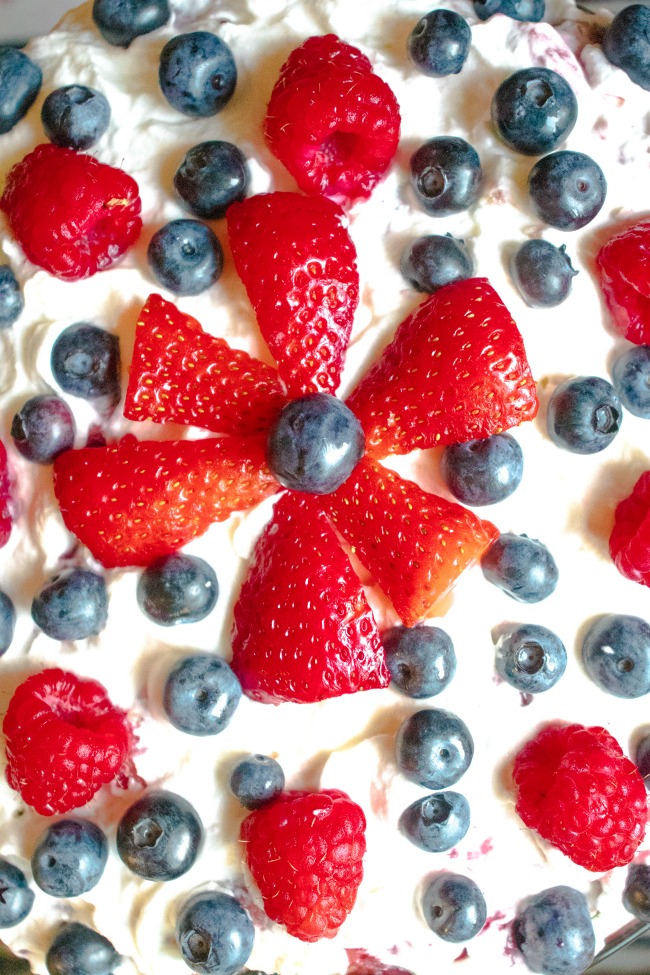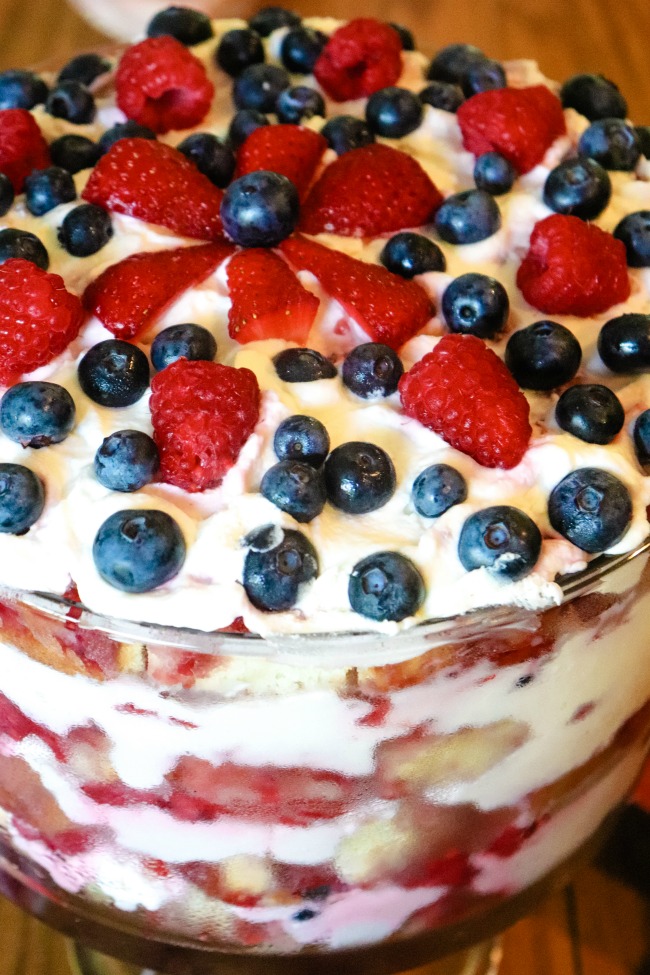 Cover loosely with plastic wrap and chill until ready to serve. Scoop with a large spoon.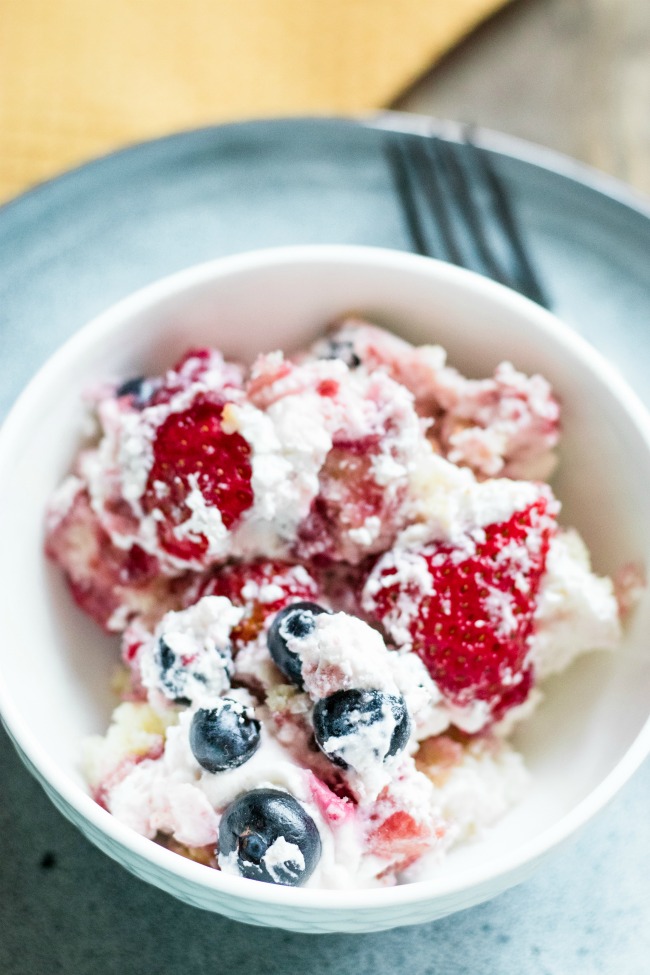 Can I make a trifle kid-friendly?


Yes, instead of using Brandy substitute for fruit juice, such as orange juice.


Can you make a trifle the day before?


You can make the pound cake days in advance and store it tightly covered in the freezer. I would not recommend making the whole trifle recipe until the day you plan to serve the dessert.


What can I use if I don't have a trifle bowl?


Layering this dessert isn't necessary it just looks really pretty. You can also just do one single layer in any dish with the sides large enough to hold it, most 13×9 casserole dishes would work just fine.


If you would like to get a trifle bowl I find that loads can be found at secondhand stores.


EVEN MORE DELICIOUS DESSERT RECIPES:



Want to print or save this recipe?