Hey guys! Today I wanted to share with you a really cute but super simple snowman ornament kid craft. It is perfect for making some new ornaments for your family tree or for gift giving to your loved ones as well. All you need is a few simple supplies.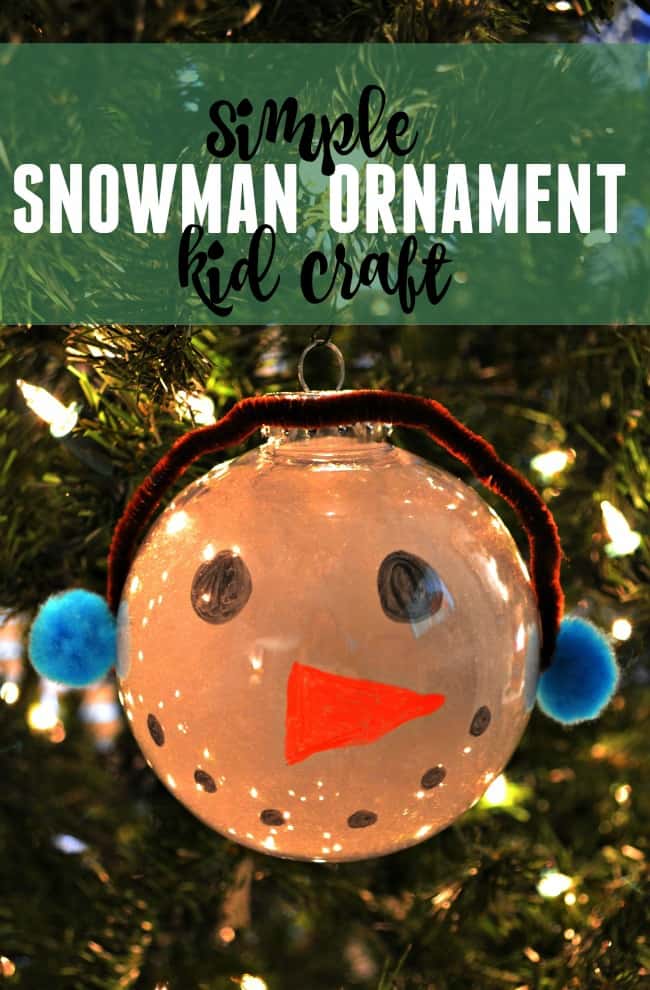 What you will need!
(This page contains affiliate links.)
Pillow Stuffing (mini foam balls, fake snow, etc)
Orange and Black markers (or paint)
Directions:
First you will want to place something white on the inside of your clear ornaments. We used pillow stuffing and for a kid craft I feel like this is a good no mess option. However, you could also use little foam balls, coat the inside with white craft paint, use fake snow, etc.
After you have the ornament stuffed then you will want to make your ear muffs. To create the ear muffs we glued on a pipe cleaner and pom poms. You can use any color you like or let the kids pick and choose.
The last step is to make frosty's little face. Again, I went with the less messy option for kids by using markers. You could also use paint. If I was just making some for myself then I probably would have went with paint. It would have made for a crisper look. You could also glue on pieces of construction paper as well.
The last step is to attach a hook and hang it on your beautiful tree.