We are getting so close to Spring. I can feel it, even if the weather outside is still a little chilly. The trees are all loaded with new buds and ready to start showing off. I can literally not wait!!
Today I wanted to share with you a few awesome ideas for bringing in spring flowers to your home. These spring floral arrangement ideas will be perfect for Easter, Mother's Day and even wedding arrangements too. I love the unique and creative ways to display them. Think outside the box!
(This post contains affiliate links.)
Looking for spring floral arrangement ideas?
How fun is this carrot floral centerpiece? What a great way to do something unique and exciting for spring and Easter. Even if you didn't want to use real carrots you could make some yarn or twine ones.
Now if you know me then you already know I have a love of vintage ware. I love a great vintage serve ware piece. This vintage pot speaks to me. It is saying…"Hello… find one just like me right now." Yep! What an awesome way to show off a spring flower arrangement.
Single buds are always fun too. Like buttercups when they first start to bloom? I mean who hasn't went and picked buttercups on the side of the road? These little diy dipped vases would be great for those or any single bud.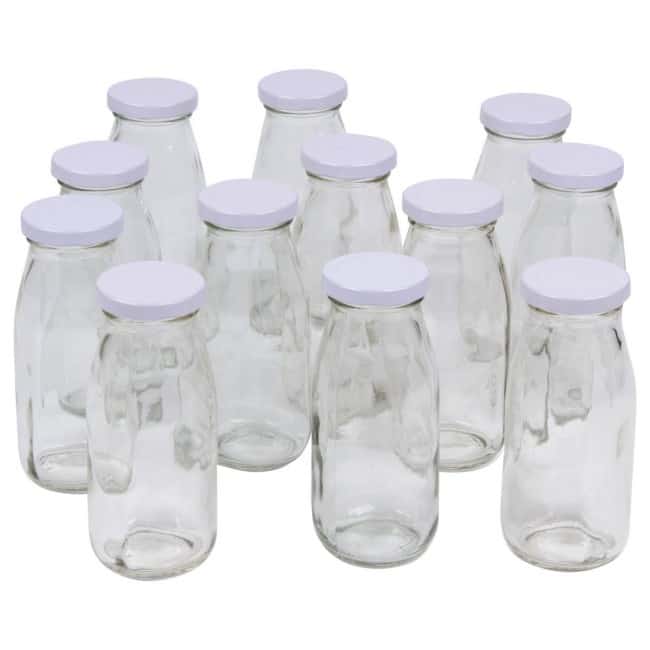 I used to collect vintage tins. I got rid of a lot in one of our many moves ago. I might be kicking myself because what a sweet way to display flowers and the tin too.
Speaking of my love for vintage… I have an equal love for farmhouse and just old looking stuff. Galvanized metal fits in that category for me. I LOVE LOVE LOVE this bouquet. This would be a perfect way to do farmhouse/vintage wedding centerpieces.
Another great way to do a farmhouse or vintage wedding centerpiece would be with a cute idea like this crate arrangement. So simple yet so elegant.
Another old things love… The glass bottles are great. You could also even recycle glass coke bottles, etc. Fun! So many great uses for old jars of all different styles and sizes.
Now I have never thought about plopping some flowers into a goblet or wine glass. What a neat idea! This would be great if you decorate with the wine look in your kitchen/dining room. How about a winery setting for a wedding?
I mean, can you really go wrong with mason jars? There are so many awesome uses for mason jars and being a vase is just one of them.
Last but not least is using fruit for a vase. Talk about thinking outside of the box. This is really fun and I bet you will definitely leave your visitors talking about your flower vase.
Did you love these spring floral arrangement ideas? Be sure to check out these post below that you also might love!
---