This popsicle stick craft is a little on the late side (story of my life), especially considering Easter is Sunday but there is still plenty of time to craft up this popsicle stick Easter bunny this weekend. Even if you don't have time this weekend, bunnies are cute for a fun Spring craft too.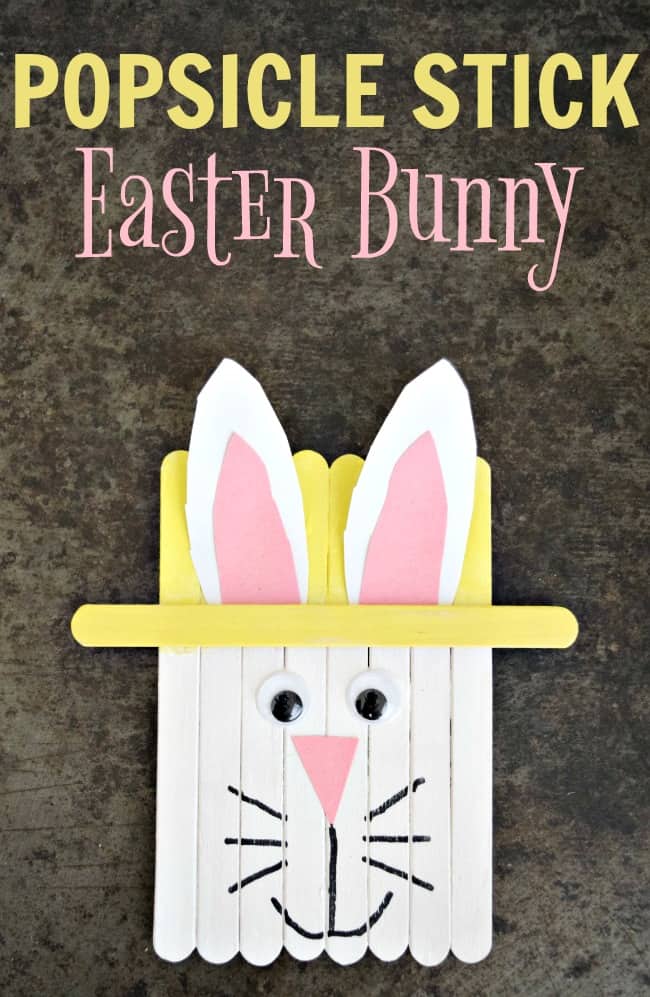 This post contains affiliate links.

Materials you will need:
Yellow and White Craft Paint
Construction Paper (white and pink)
Sharpie
Magnet (optional)
paint brushes and the paper plate for paint
Directions:
Glue together your popsicle sticks. Making sure to add the extra one on the front to make the hat. This time I used small ones attached to the pack to hold together the sticks but you could also use a piece of cardstock or just attach the sticks to construction paper. I find the latter to be the easiest option for kids.
Next, you are ready to paint. Paint the bottom portion white, which will become the bunny and the top portion yellow, which is the hat.
Using the pink and white construction paper cut out the ears and nose. If you bend the paper over while cutting out the ears you can cut both at the same time and have them even. Attach the inside of the ears onto the white ones using a little glue.
Once the paint is fully dry you can use your glue to attach wiggly eyes, the nose and dry on the mouth and whiskers.
Now you can use a little glue and attach the ears. I just attached them at the bottom so they would stick up and be a little floppy like a bunnies ears would naturally be.
All done! Also just as an extra note… You can paint on the ears, eyes, and nose if you choose to. There are no rules in crafting. Work with what you have or how you want to make it. We like to add different texture so using wiggly eyes and construction paper with the painted parts are always fun.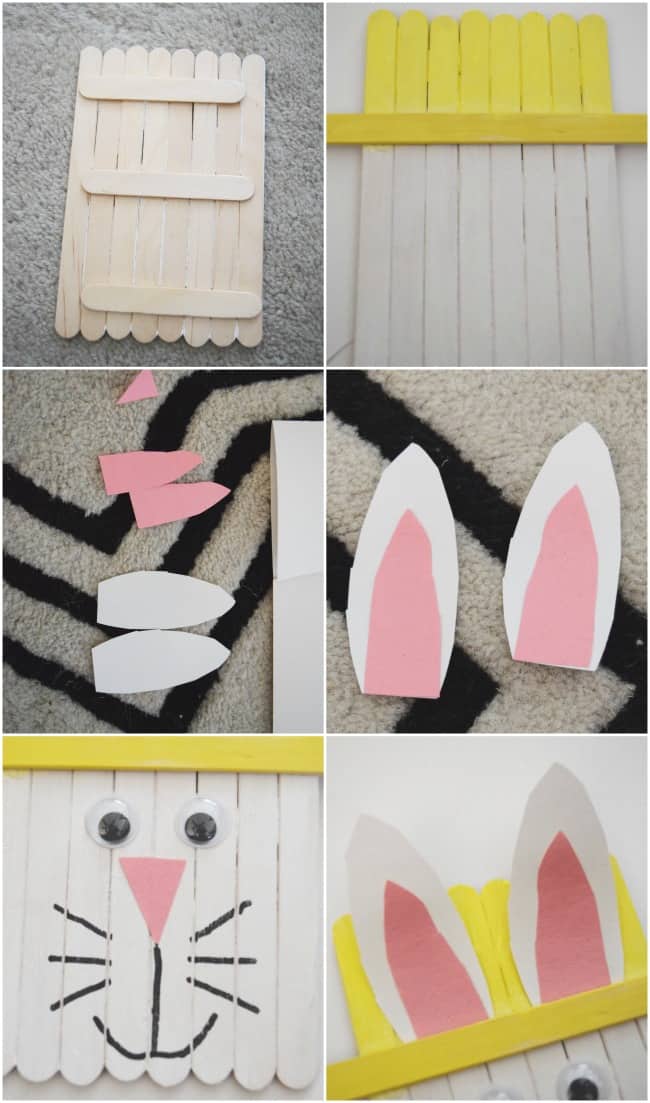 If you enjoyed this fun popsicle stick Easter bunny you might also like…
---