So I have to know, am I the only one that has a crazy amount of washi tape?…… Yeah, I didn't think so. Where are my planner addicts? I know you have tons of washi tape too. haha! The bad thing about having a lot of washi is figuring out how to store it all. Am I right? My current solution is old beauty subscription boxes. That worked good for awhile but now those boxes full of washi have gotten out of hand. Trying to see what colors and patterns I have is a pain in the neck. Literally! I needed a solution that would make it quick and easy. This washi tape storage idea does just that.
The best part about this storage solution is that it is inexpensive. All you need to do is grab you some [easyazon_link identifier="B000FSORW4″ locale="US" tag="thgisli03-20″]adhesive wall hooks[/easyazon_link] and [easyazon_link identifier="B0033F4GSQ" locale="US" tag="thgisli03-20″]wooden dowels[/easyazon_link]. You can hang your wall hooks as close together or as far apart as you need them. Once you have your hooks hung, cut the dowels down to size. Now you are ready to start hanging your washi tape and getting organized.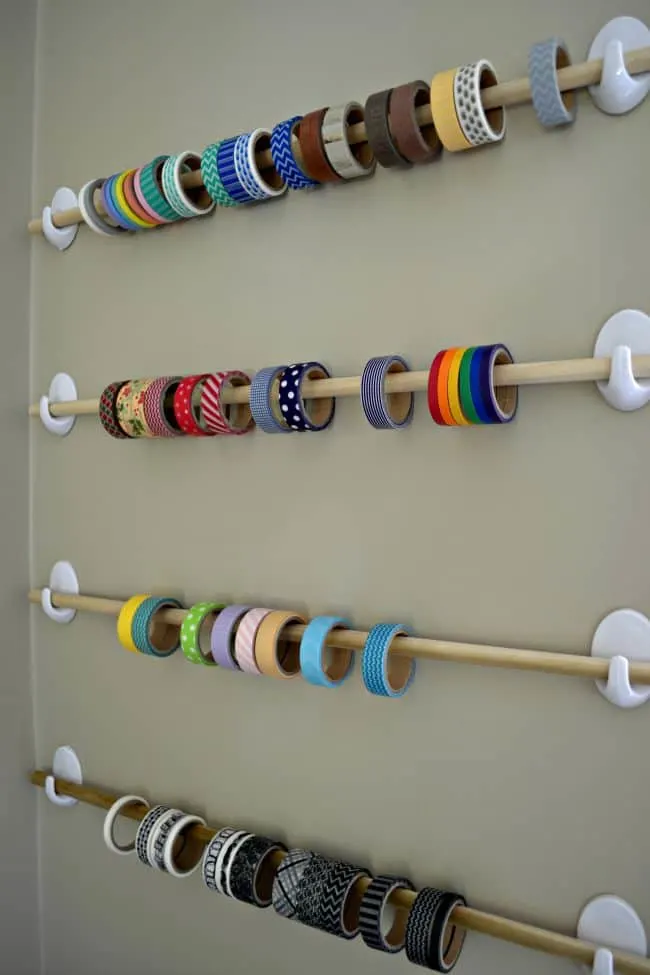 I got all of these washi tapes in the picture above at one of my favorite places online and a place you might not think to buy washi from, Oriental Trading. Yes! They sale washi. 🙂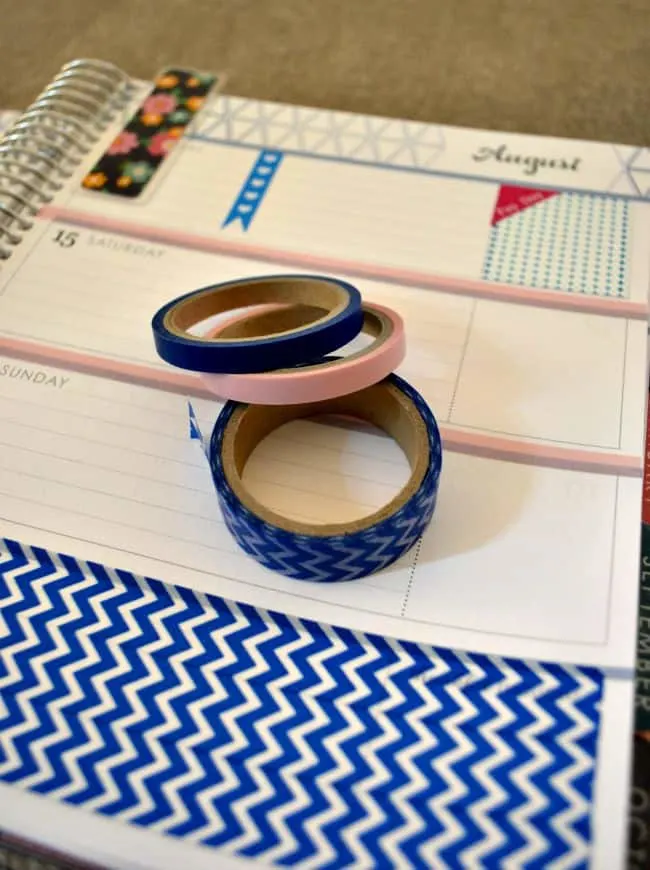 If you love washi and like to use it in your planner like I do or just for all kinds of projects definitely check out Oriental Trading.
I received product for this post from Oriental Trading. All opinions stated are my own.