They may be cute and cuddly but they're taking over your house. Now is the time to organize and corral your child's stuffed animal collection with these smart, stylish, and genius stuffed animal storage ideas.


It's time to put those cuddly companions or plushy beasts in their place and these storage ideas are the key to making that happen.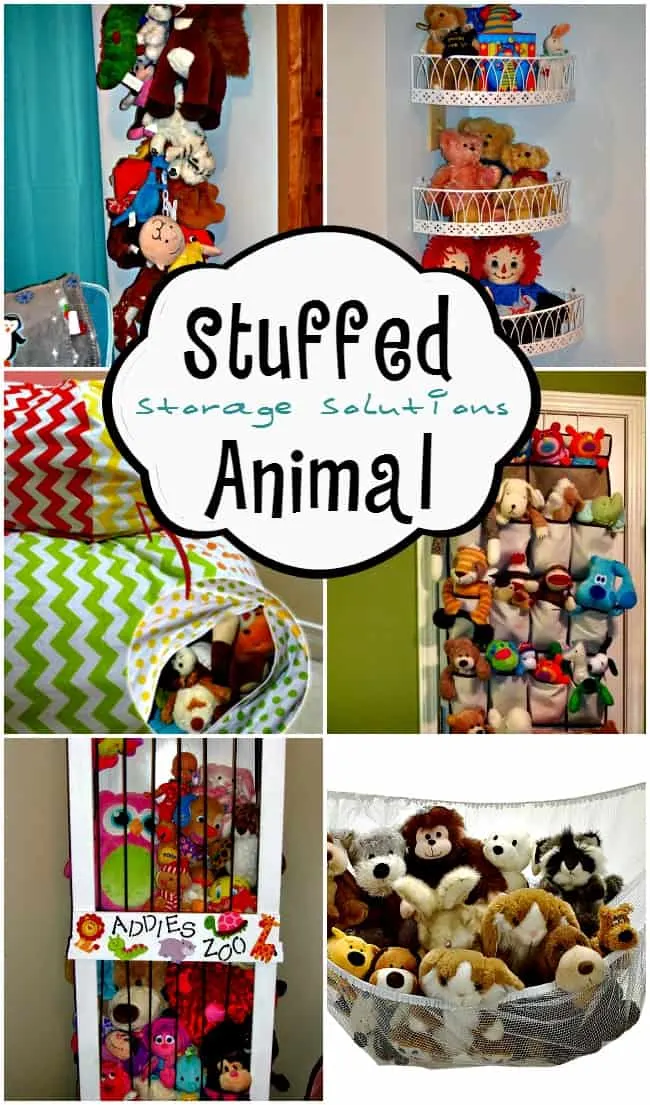 (This post contains affiliate links.)


Take the struggle out of keeping everything neat and tidy with these simple ideas that even make it a cinch for the kids to clean up their own messes.


If your kid is like mine then they have one, no about 50+ too many stuffed animals. What is it with kids and stuffed animals? Although I'm pretty sure I had a few too many in my day as well.


I have a new rule in our house though. If it can't fit in our organization it has to find a new home. Whether that be donated so that another kid can love on it or where most of them seem to go, to the grandparent's house. Sorry, mom!


Best Stuffed Animal Storage Ideas!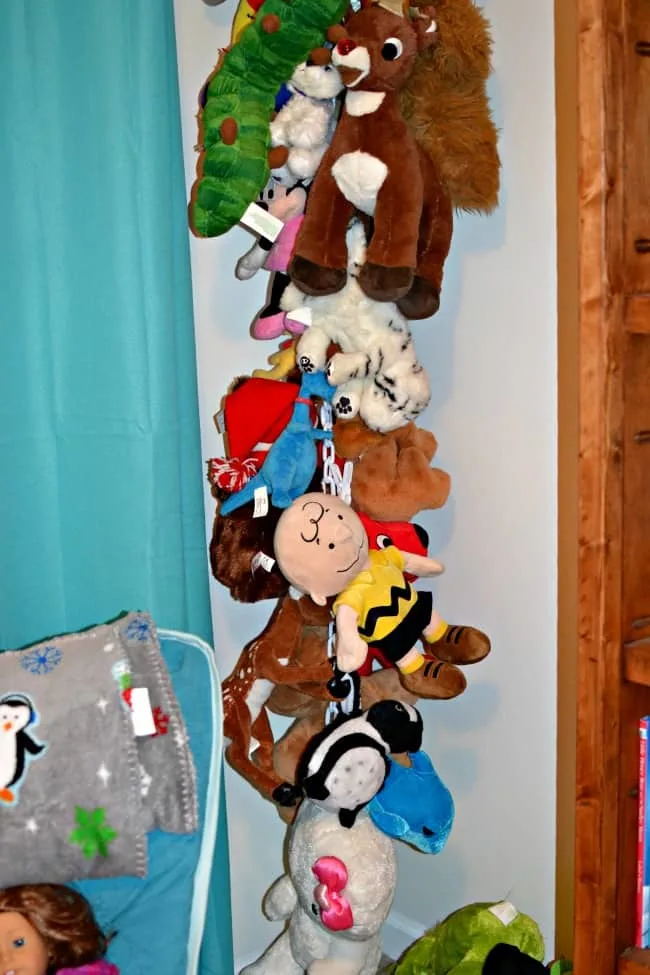 We have two of these which hold 20 animals apiece. That is 40 stuffed animals at any given time. That is more than reasonable right?

Growing up I used this same organizer for storage for stuffed animals. It worked great for me as a kid with my beanie babies and like a good recipe I passed it on to my daughter.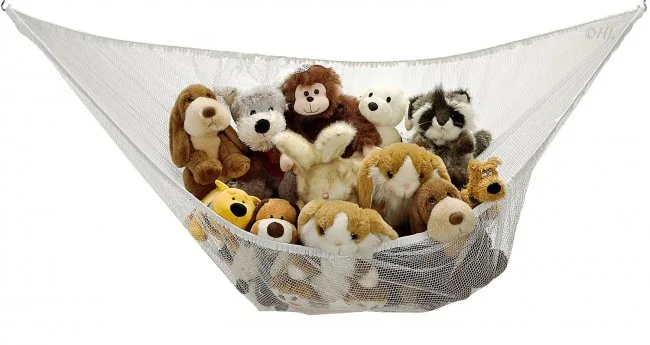 Of course, the chain gang toy organizer and the toy hammock for stuffed animals both require hanging some hardware and maybe those options just aren't for you. I found even more great ones that I thought I would share too.




The Keeper of the Cheerios also made one for their son that was geared more for a boy. How stinking cute is this DIY stuffed animal storage barn?


Another great hanging stuffed animal solution is this hanging closet organizer
.

It would be perfect for any little-stuffed animals. We seem to collect a lot of the little ones from various places we visit on vacation.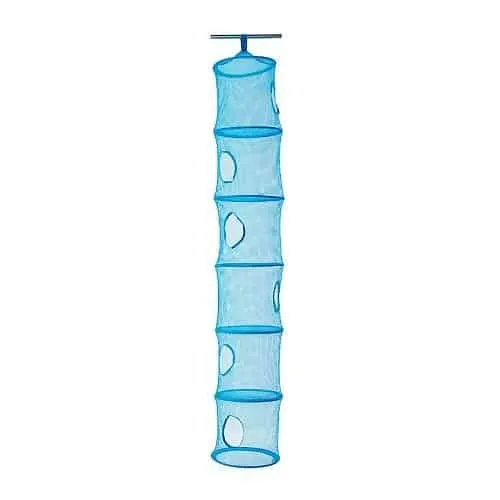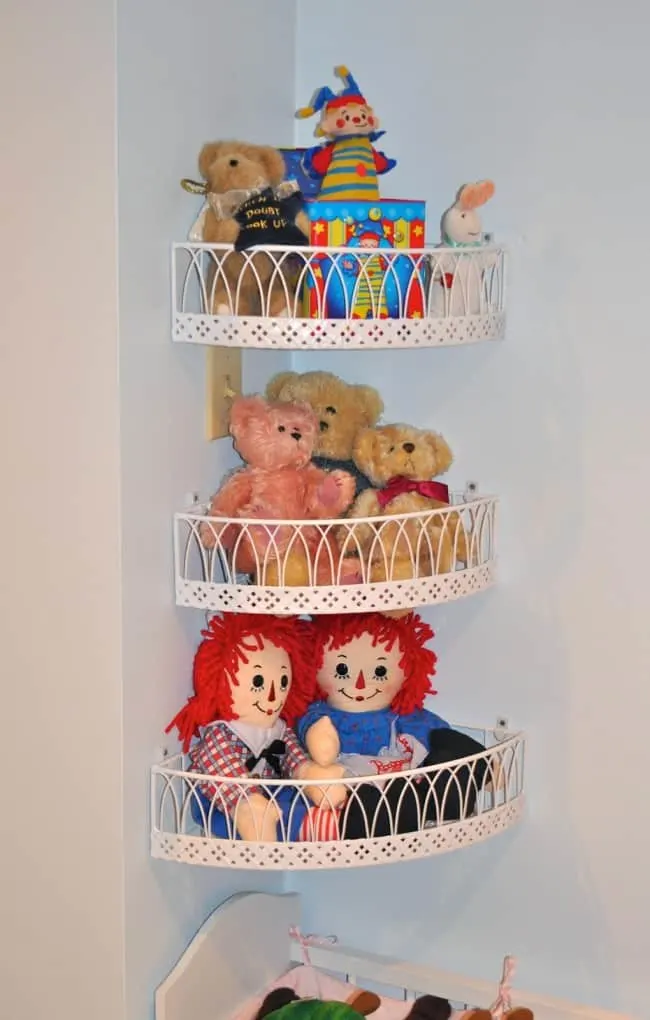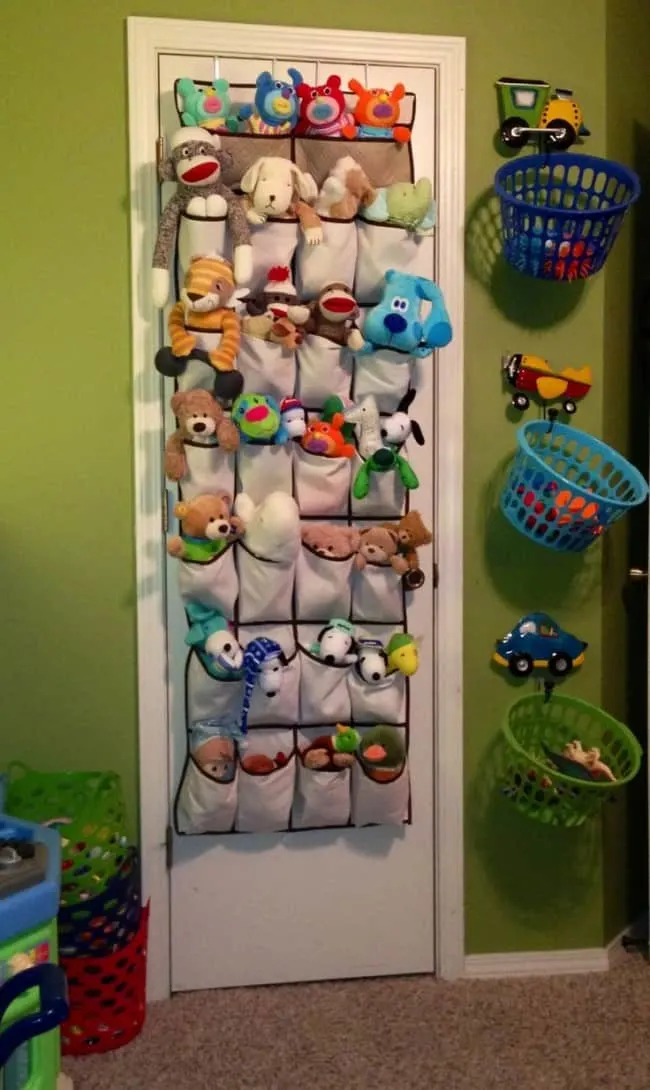 How do you store a lot of stuffed animals?


If you are looking for a clever way to hide them all out of sight but still easily accessible, then you can't go wrong with the stuffed animal chair from the Thread Riding Hood. Plus she shows you how to make it.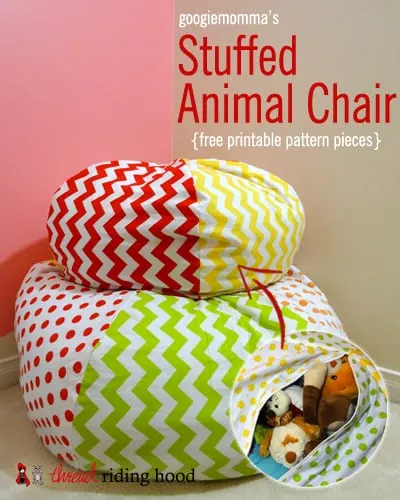 You can even buy stuffed animal chairs now too.




Lastly, if you just have a seriously huge stuffed animal storage problem go ahead and throw them away. I kid, don't actually throw them away but you can throw them in a trash can.


We used a metal trash can to store all of my daughter's dress-up outfits, purses, and shoes. They could hold a whole bunch of stuffed animals and it makes for a quick pick up too.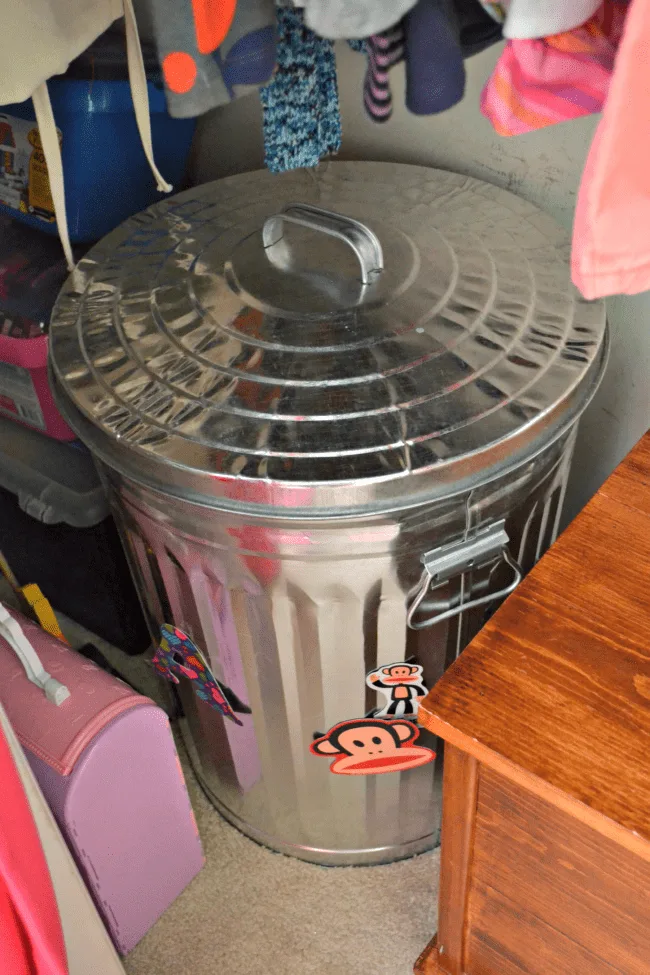 If you are needing stuffed animal storage ideas then you may also need storage solutions for even more toys. Be sure to check out my post on how to organize kids' toys.





More Storage Ideas you don't want to miss!