This simple wooden spoon eagle craft will help you unleash your creativity and learn how to transform simple wooden spoons into a magnificent eagle.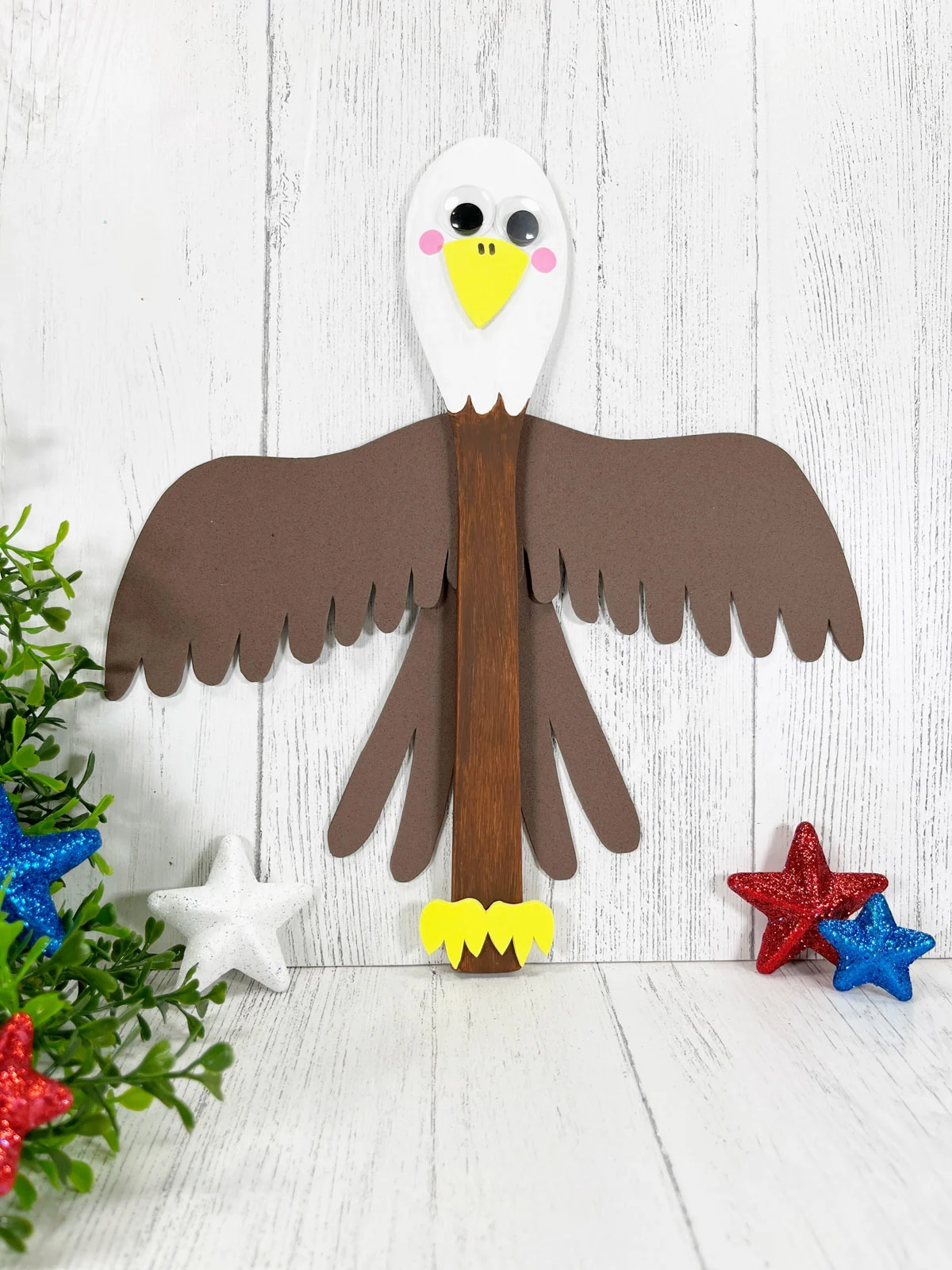 Imagine transforming a plain wooden spoon into a magnificent bird of prey, with its wings spread wide and its eyes shining brightly.


With a little bit of paint, some colorful feathers, and a whole lot of enthusiasm, you'll be able to create this simple craft for the 4th of July holiday.


In this blog post, we'll guide you step-by-step through the process of crafting your very own wooden spoon eagle.


So, gather your art supplies and get ready to embark on an adventure because whether you have a beginner or an experienced young crafter, this wooden spoon eagle craft is perfect for letting their imagination take flight.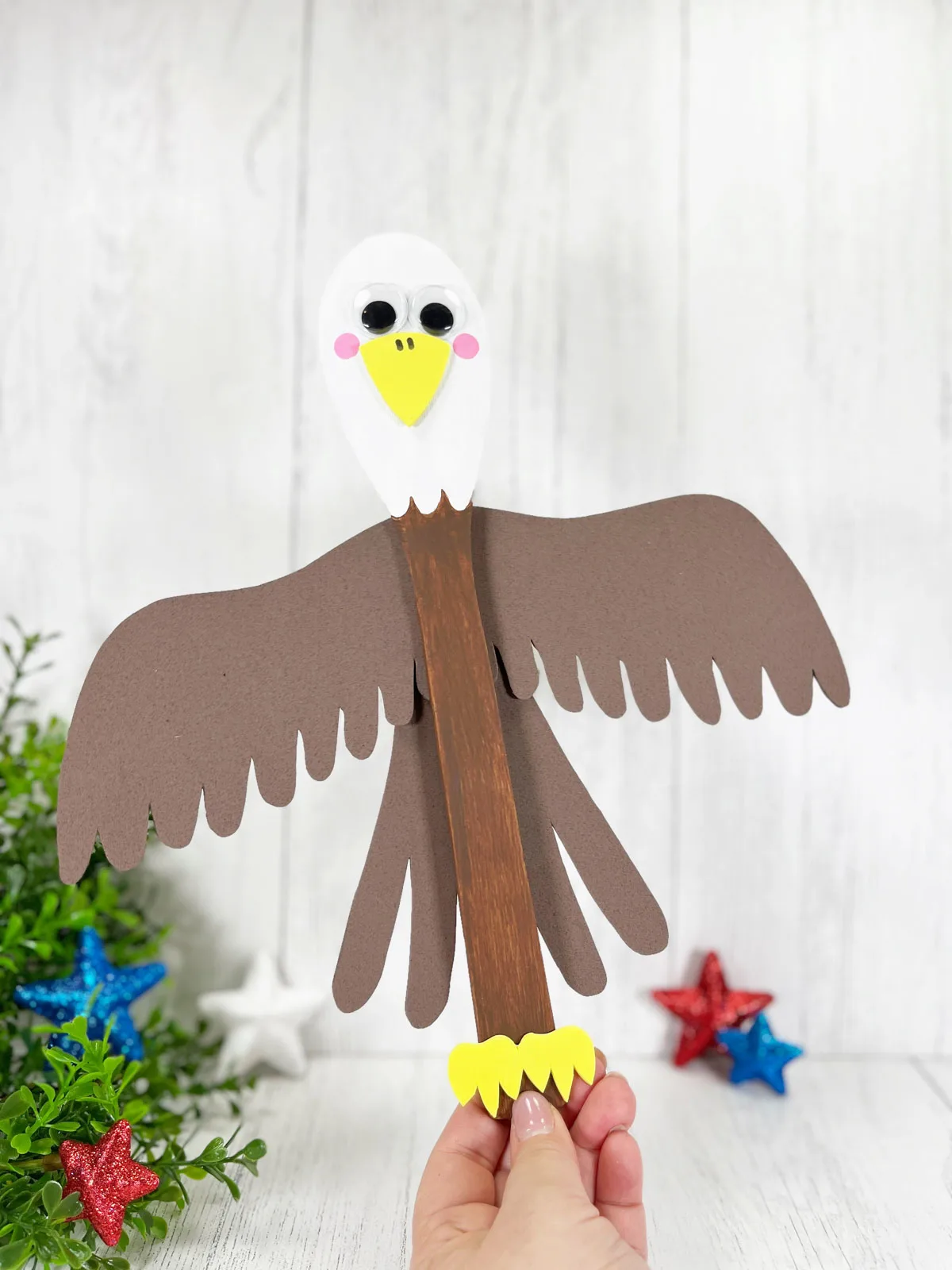 Why you'll love this craft!


Imaginative Exploration:


Creating a wooden spoon eagle allows children to let their imaginations take flight. They can envision themselves soaring through the sky alongside these majestic creatures and bring their artistic visions to life.


Easy and Accessible:


This craft is perfect for crafters of all skill levels, including young children. With a wooden spoon as the base, it provides a simple yet effective canvas to work with, making it a great introduction to arts and crafts.


Engaging Learning Experience:


Crafting a wooden spoon eagle is not just about creating a beautiful piece of art. It also offers an educational opportunity for children to learn about eagles, their characteristics, habitats, and significance in nature.


Fine Motor Skill Development:


This project requires precise brushwork, handling small materials, and paying attention to details. As children paint and decorate their wooden spoon eagles, they'll enhance their fine motor skills and hand-eye coordination.


Bonding Time:


Engaging in craft activities with your child strengthens the parent-child bond. This craft provides a wonderful opportunity for quality time spent together, creating lasting memories and fostering a sense of collaboration.


Boosts Confidence and Creativity:


As children see their wooden spoon eagles come to life, their confidence soars. They'll be inspired to explore further creative endeavors, nurturing their imagination and encouraging innovative thinking.


Fun for All Ages:


While this craft is perfect for children, it's also an enjoyable activity for adults. So, don't hesitate to join in the fun, unleash your own creativity, and create your own wooden spoon eagle masterpiece!




Materials you will need for this craft!


Wooden Spoon (can purchase inexpensive ones at the dollar tree)
Acrylic Craft Paint – White, Brown, and Pink
Permanent Black Marker
Craft Foam – Brown and Yellow
Glue Gun and Glue Sticks
Paintbrush
Scissors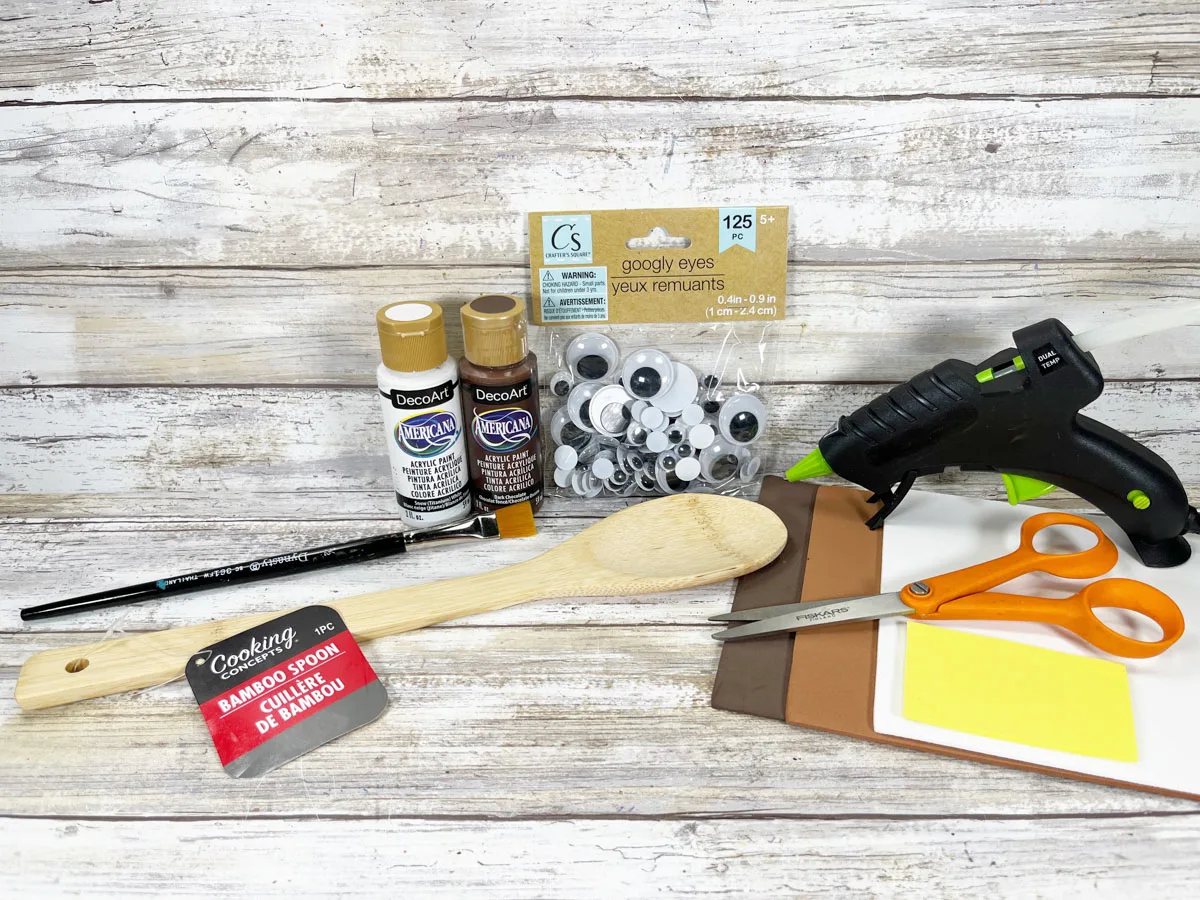 How to make a wooden spoon eagle craft!


Gather all your supplies. Download and print the eagle patterns.


Paint the top of the wooden spoon with white acrylic craft paint with a scallop edge. Let dry and apply a second coat, if necessary.




Basecoat the bottom two-thirds of the wooden spoon with brown acrylic craft paint. Let dry and apply a second coat, if necessary.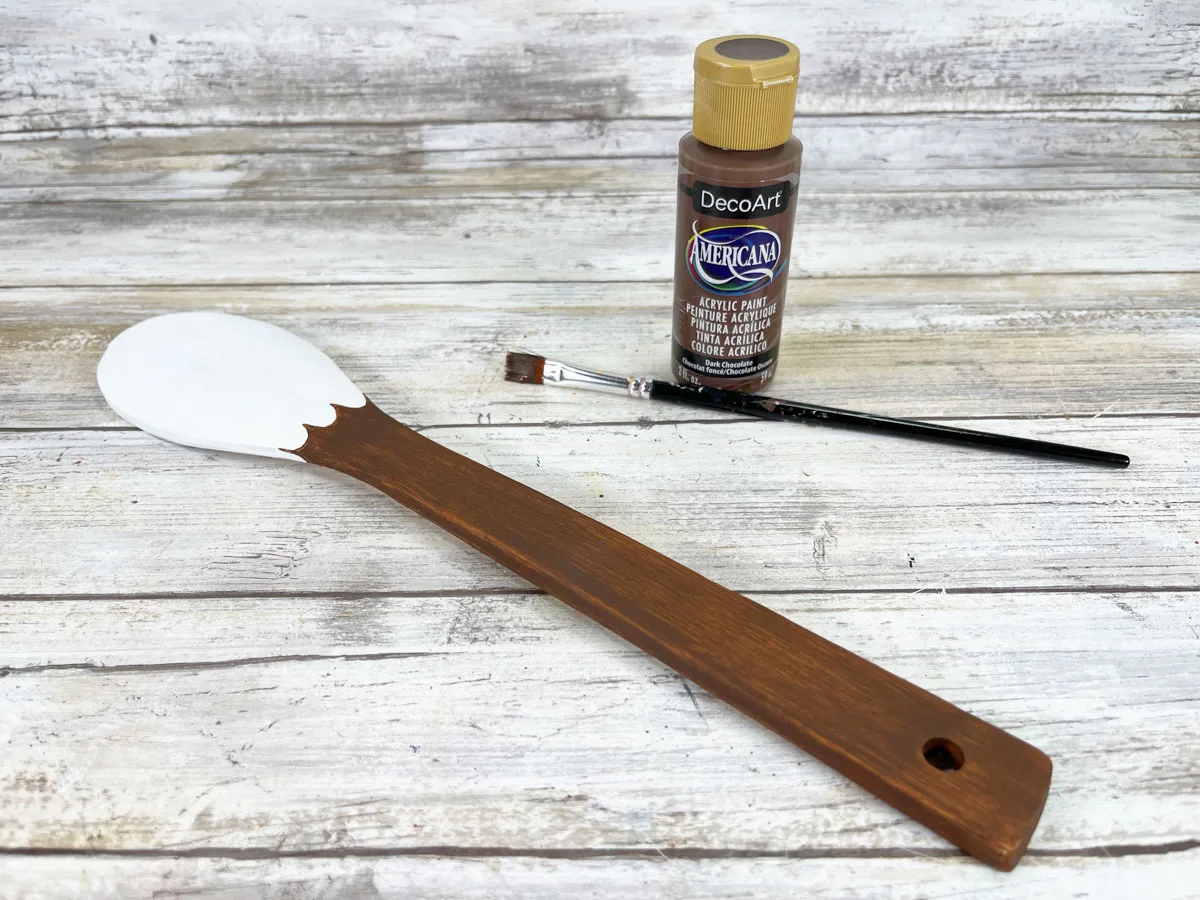 Using a pencil, trace the beak pattern onto yellow craft foam, and cut out with scissors.


Attach two wiggle eyes and the beak to the eagle's face with a glue gun and glue sticks.


Add two dots to the top center of the beak with a black marker.


To create cheeks, dip a new pencil eraser in pink acrylic craft paint and dot to the left and right, just underneath of the wiggle eyes.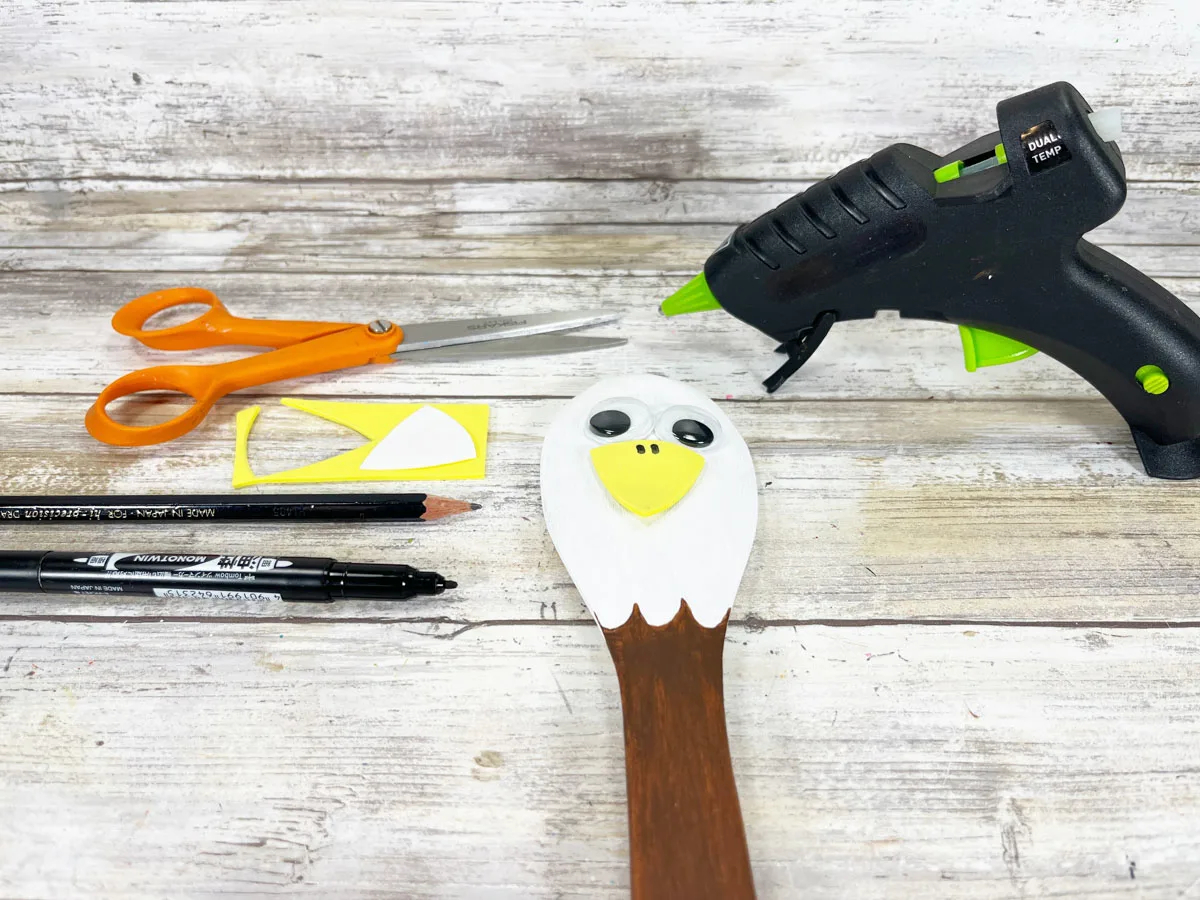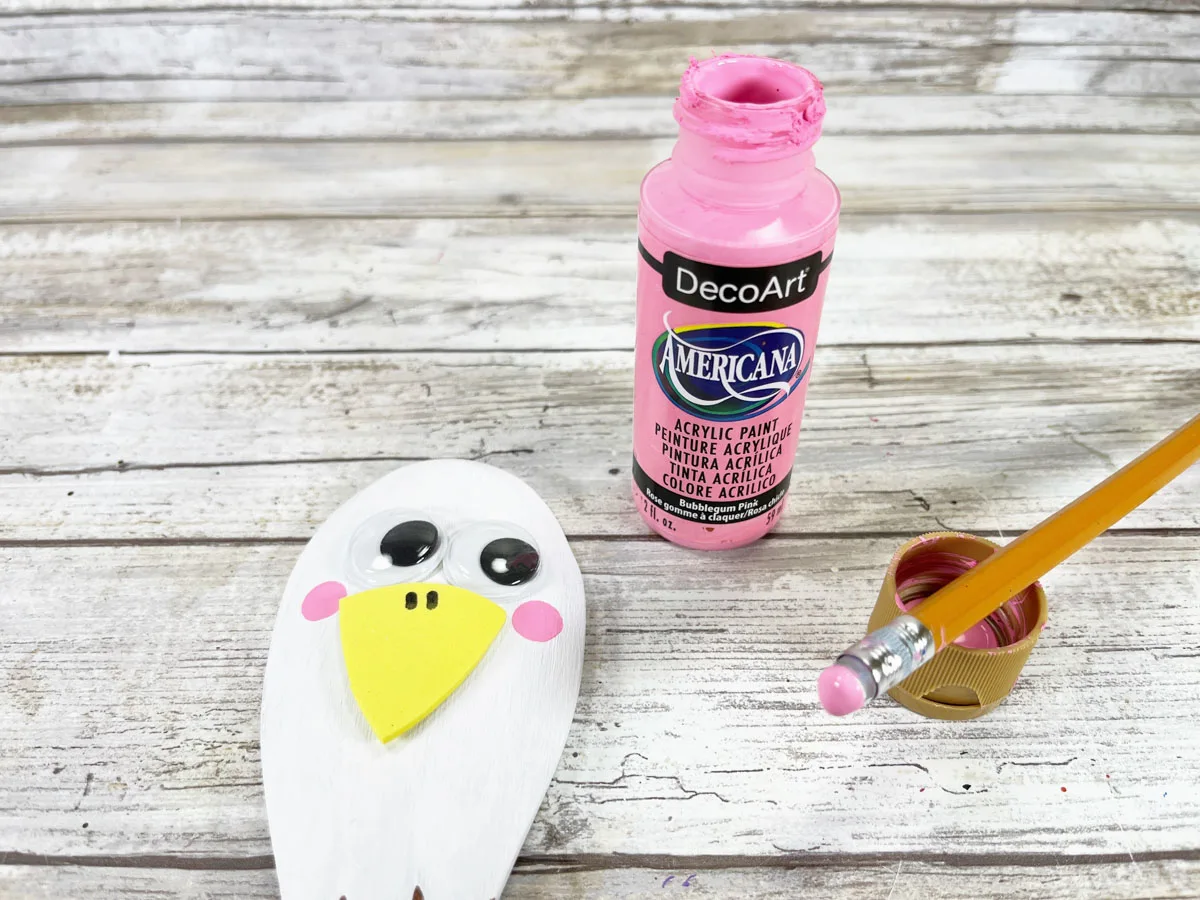 Trace the eagle's claws onto yellow craft foam with a pencil, and then cut out with scissors. Attach to the bottom of the wooden spoon with a glue gun and glue sticks.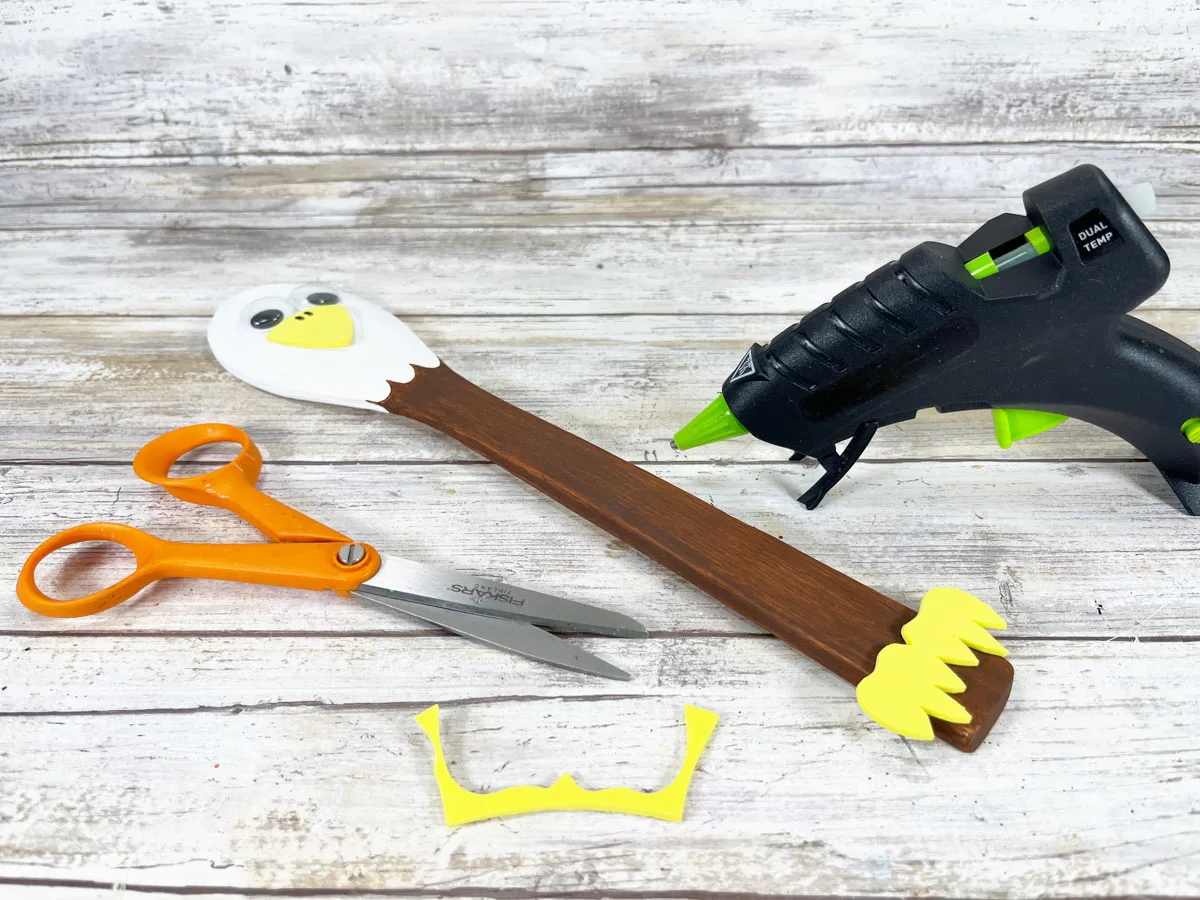 Trace the eagle's wing and tail feather patterns onto brown craft foam with a pencil. You could use craft felt or colored cardstock for this project.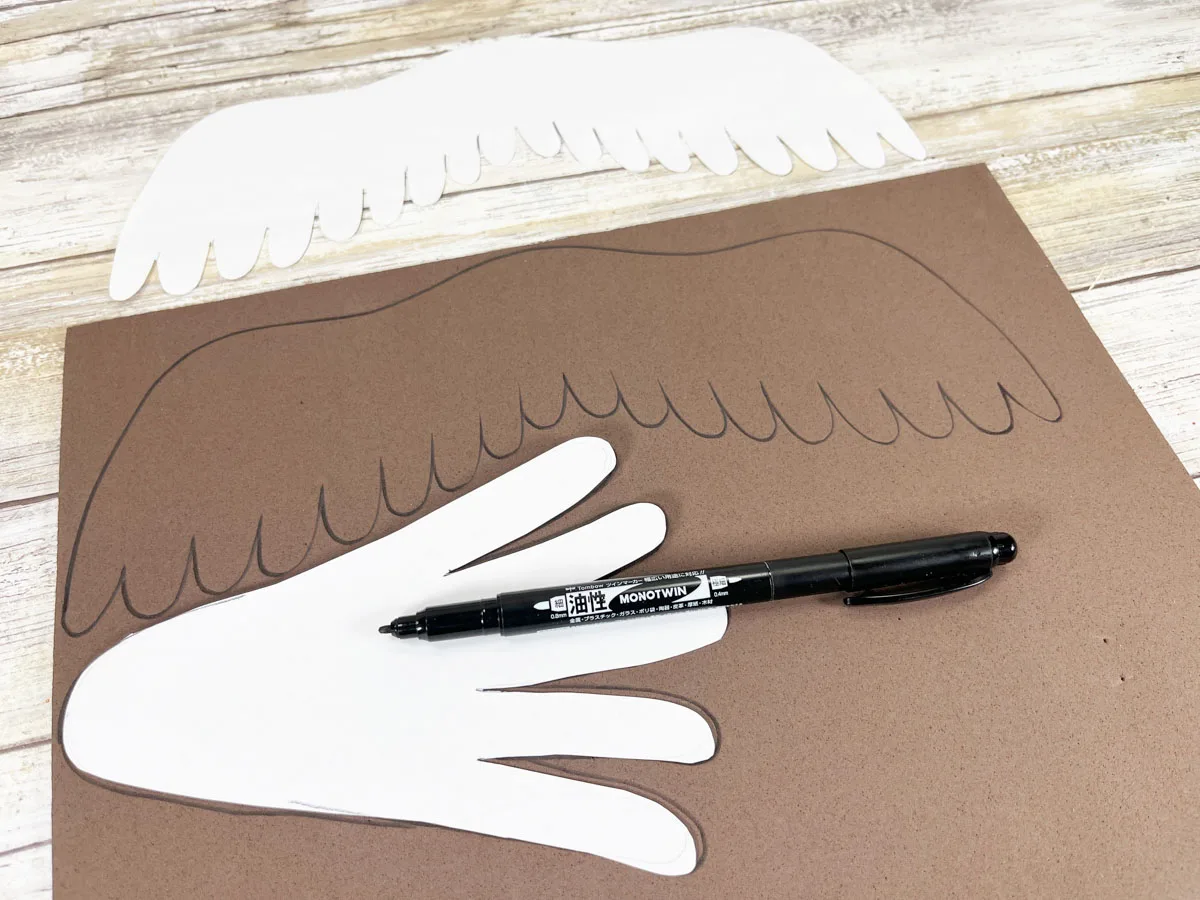 Cut out the eagle's wing and tail feathers with scissors. Attach the tail feathers to the wing feathers with a glue gun and glue sticks.


Glue the eagle's wing and tail feathers to the back of the wooden spoon, using the photo as a guide.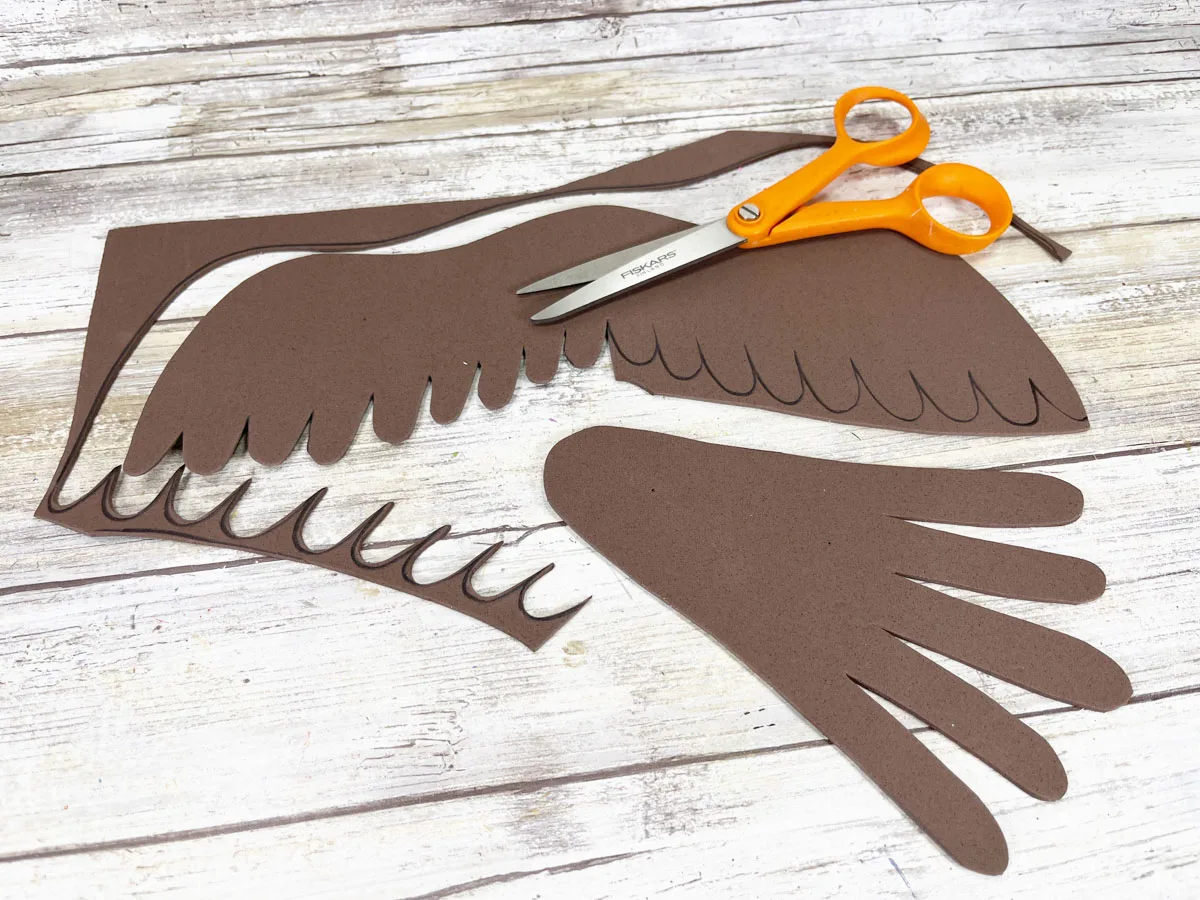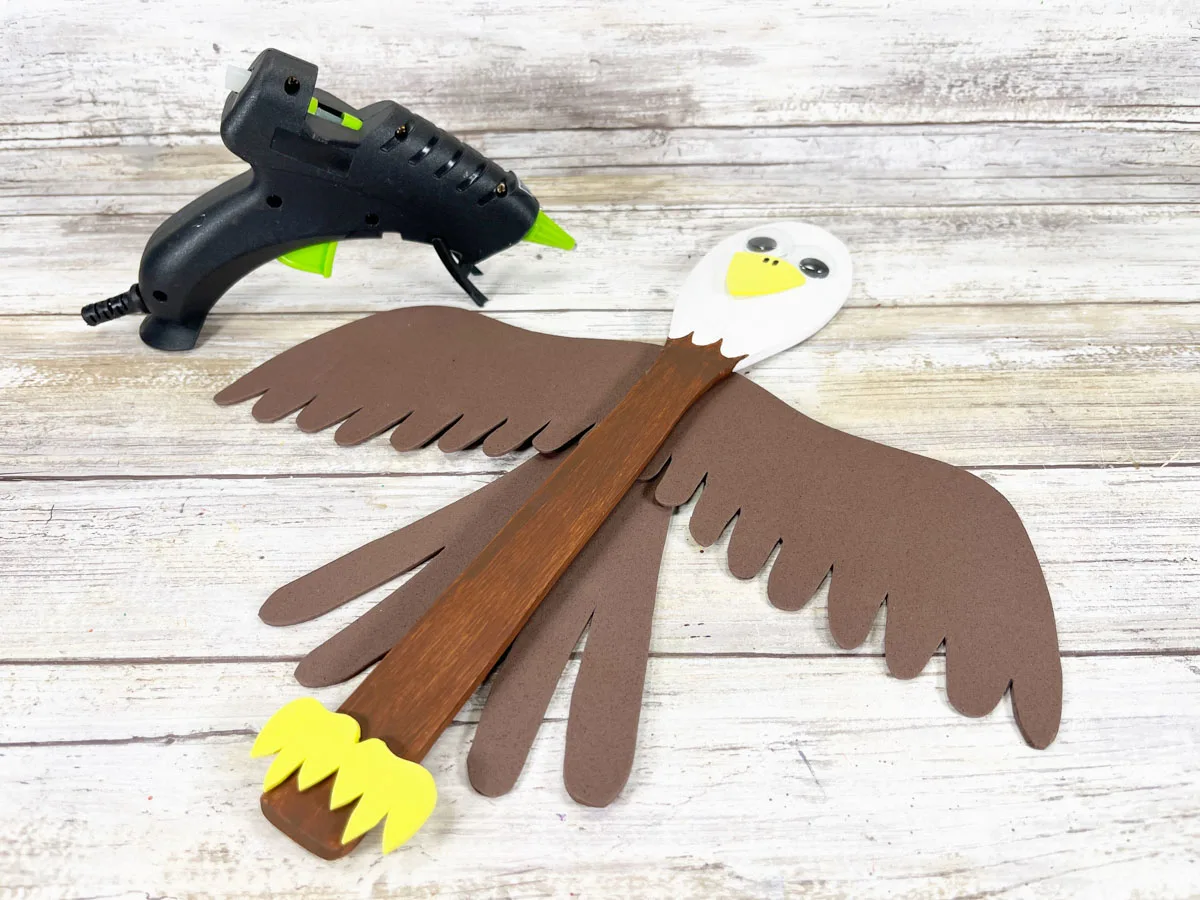 Even more great crafts for the 4th of July!




Want to print or save this wooden spoon eagle craft?