Today I wanted to share with you a new kids craft post, this one in honor of today, flag day and the upcoming 4th of July holiday.


Just a fun and easy little Popsicle stick American flag craft to create with your kids and hang on the fridge.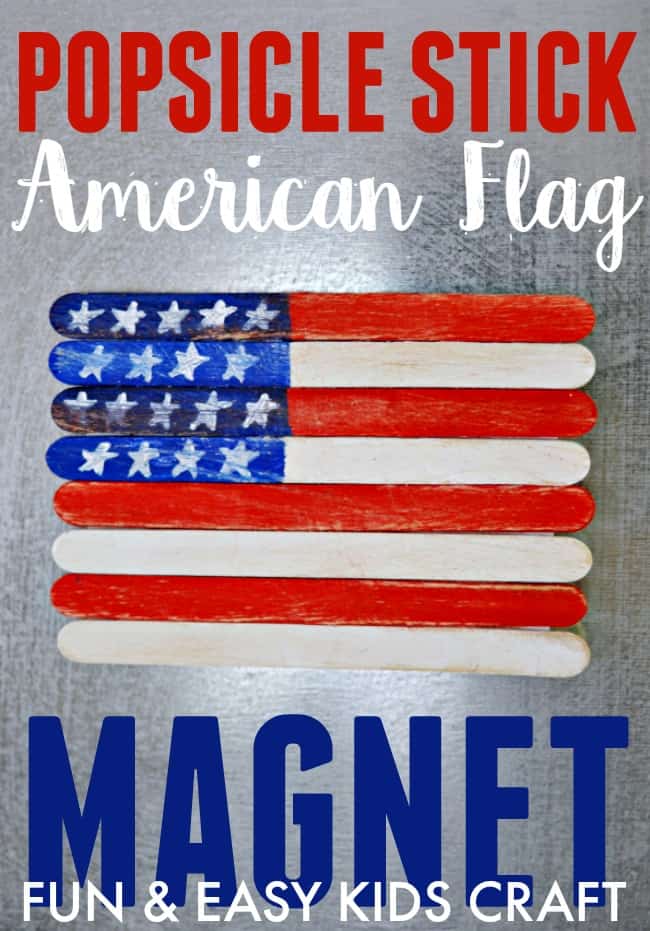 Spend some time indoors this weekend and out of that summer heat making these super easy, cute, and fun Popsicle Stick American Flags.


If you have stuck around on Today's Creative Ideas long enough then you know we love popsicle stick crafts around here.


They are super easy enough that any kid can make, no matter what their age. So that makes them great for preschool, vacation bible school, homeschool craft, and more.


Supplies you will need:


Directions for creating a popsicle stick American flag


1. Start off first by painting 4 craft sticks white and 4 craft sticks red.


2. Once the sticks are dry, paint a portion of 2 red and 2 white sticks blue. Allow to dry!


3. Turn over (caution: be sure you reverse the order so it turns out right when flipped… not that I did that wrong or anything the first time.. haha) and glue on your card stock/cardboard backing.


4. Hand paint, stamp or use stickers for your stars. (not shown in steps picture)


5. This step is optional but we sanded ours a little with sandpaper just to give it that aged flag look.


6. Lastly, attach a magnet to the back of your flag. We used one .75 inch adhesive magnet to hold it up.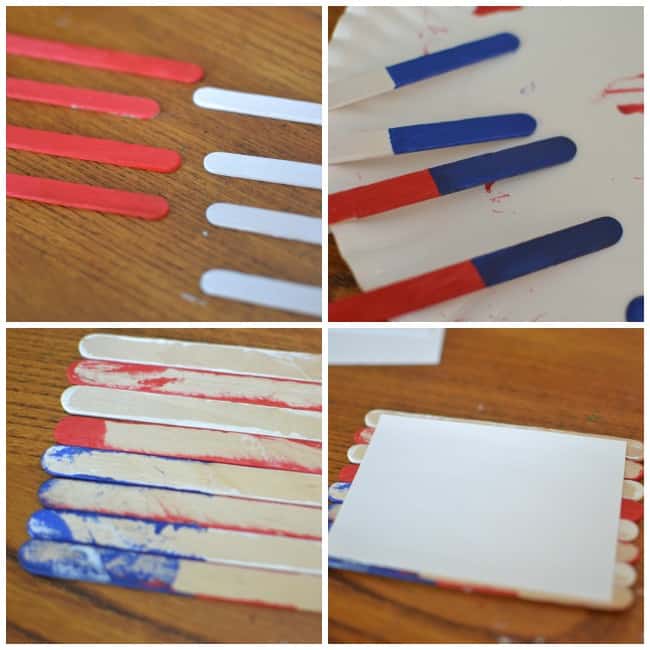 ---
Interesting Flag Facts:


Why do we have a Flag Day?


People across the United States celebrate Flag Day on June 14 each year to honor the United States flag and to commemorate the flag's adoption. On this same day, the United States Army celebrates its birthday.


What does the United States flag stand for?


While I imagine the vast majority of our American readers know exactly what the flag stands for that isn't necessarily the case for our international readers. If you have wondered then here is the breakdown. The 50 stars represent the 50 states and 13 stripes represent the original 13 colonies. The colors in the flag are white (purity), Red (valor), Blue (justice).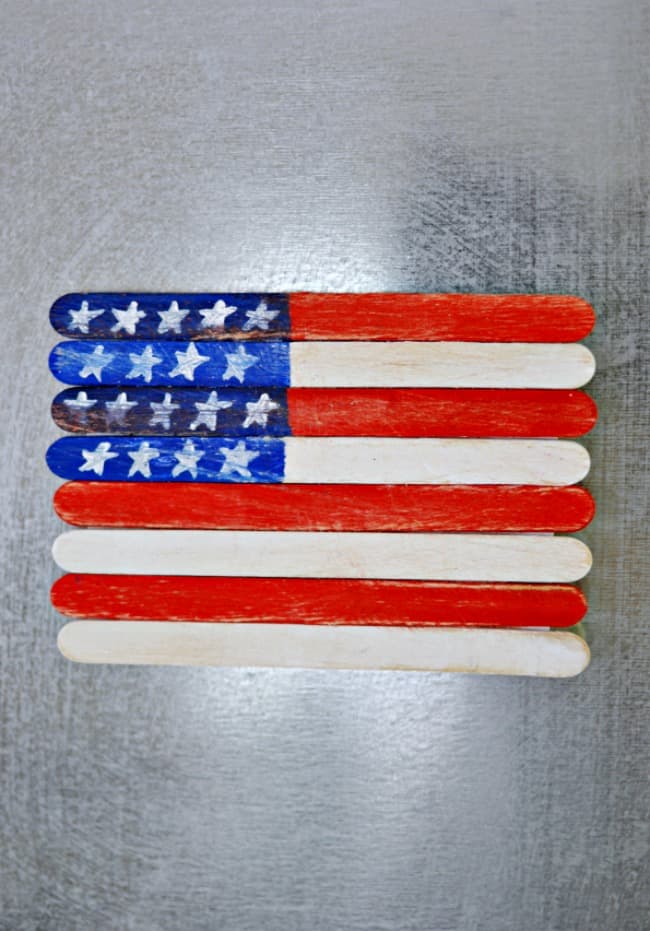 Want to print these instructions?



If you enjoyed this popsicle stick American flag craft then you also might enjoy our other 4th of July favorites.