Throwing a Halloween bash this year? Well, then a Halloween party is a perfect excuse for a great punch.


From an eyeball punch to a hocus pocus fizz these frightfully easy Halloween Punch recipes are just what you need.


Brew up some scary fun this fall!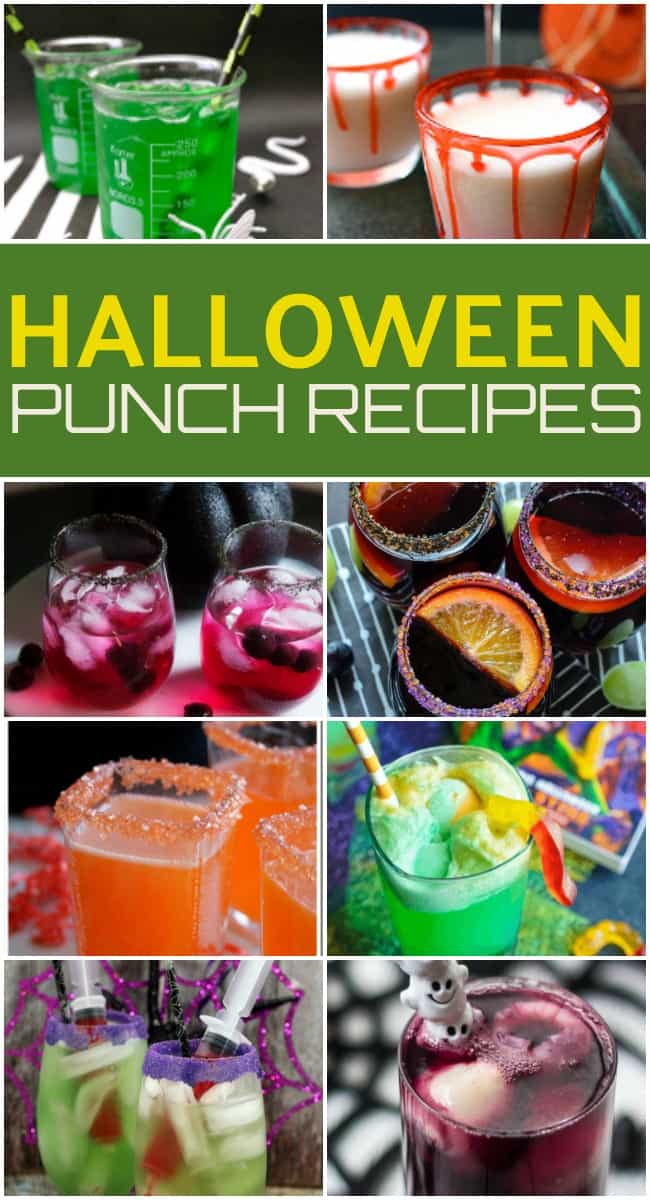 Your Halloween guests will love these sweet and spooky punch ideas.


Spooky but delicious easy Halloween punch recipes that will surprise and delight all the ghouls and boys of the party.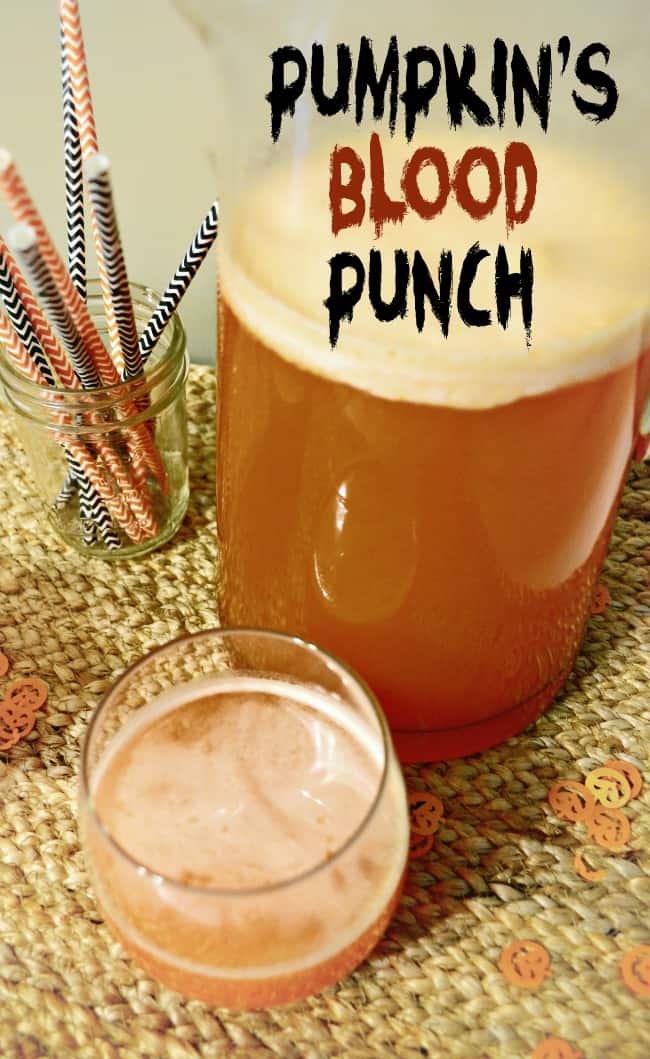 This Pumpkin's Blood Halloween Punch is a quick and easy recipe that requires only three simple ingredients.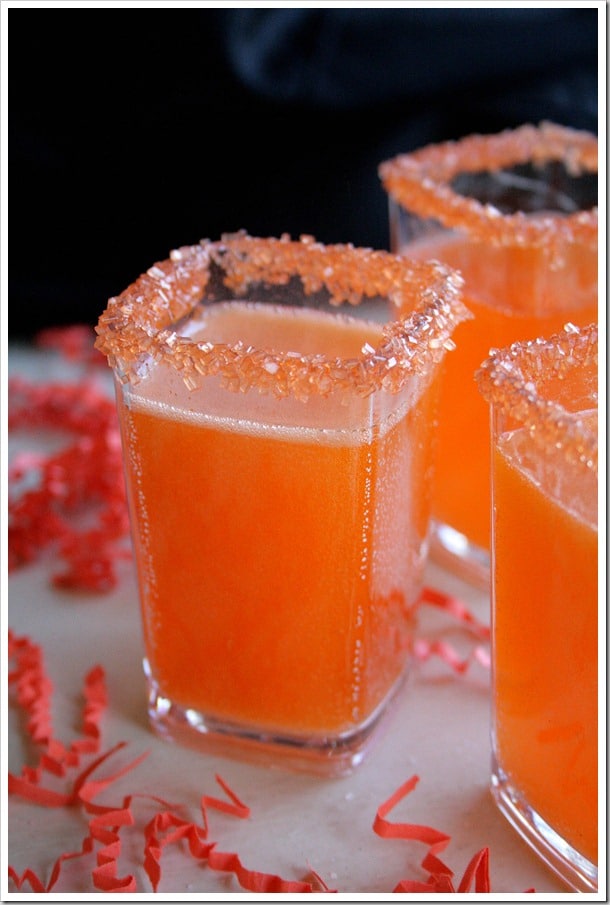 Hocus Pocus Fizz
Doughmesstic


Bring the horror and fun to the party with this bubbly Halloween drink.
Witch's Wicked Punch
Womans Day


"This frightfully refreshing concoction is made from lemon-lime seltzer and lime sherbet. Be sure to use a clear punch bowl to reveal the ghoulish beverage." – Woman's Day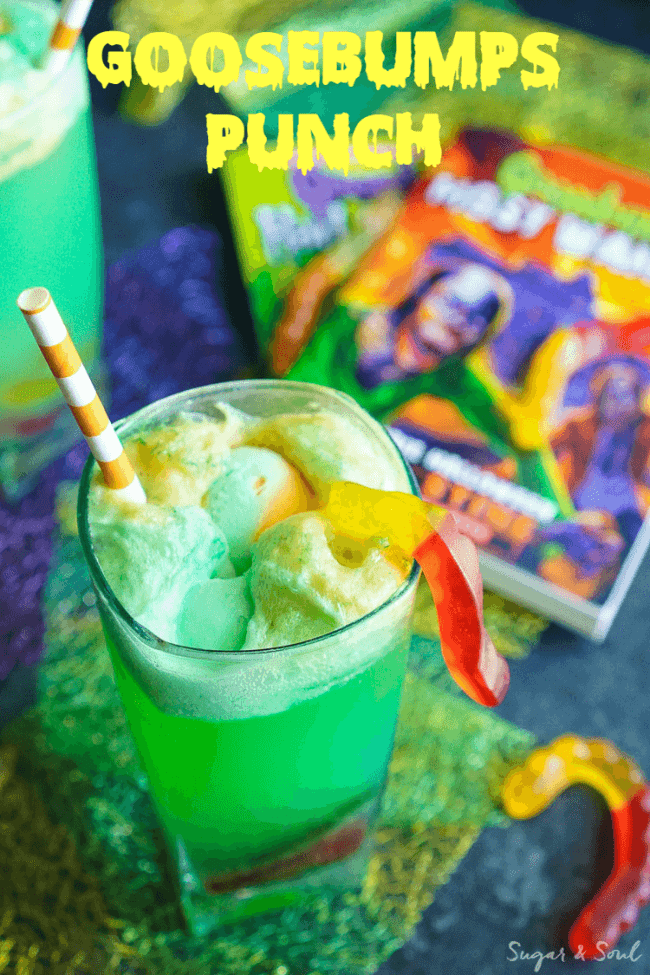 Goosebumps Punch
Sugar and Soul


"This Goosebumps Halloween Punch is an easy drink made with just 4 ingredients! It's the perfect addition to Halloween parties too!" – Sugar and Soul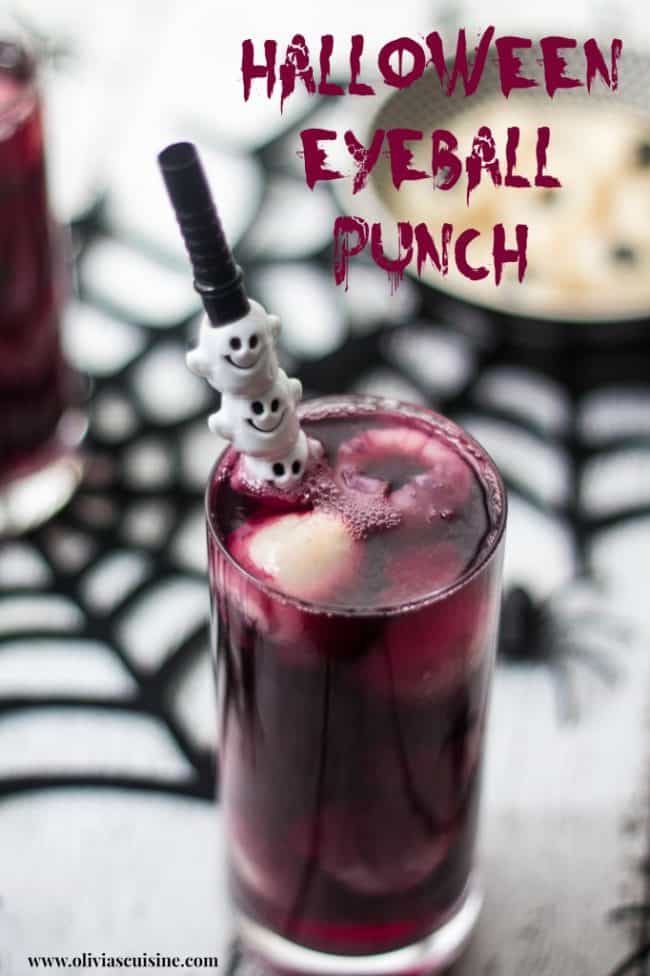 Halloween Eyeball Punch
Olivia's Cuisine


Tasty and scary, let this easy Halloween punch be the centerpiece of your next haunted gathering.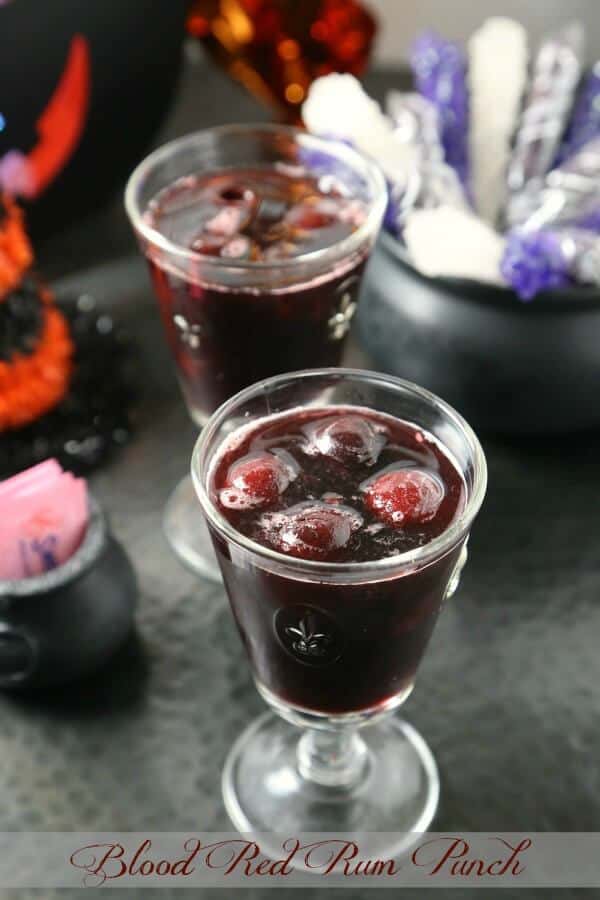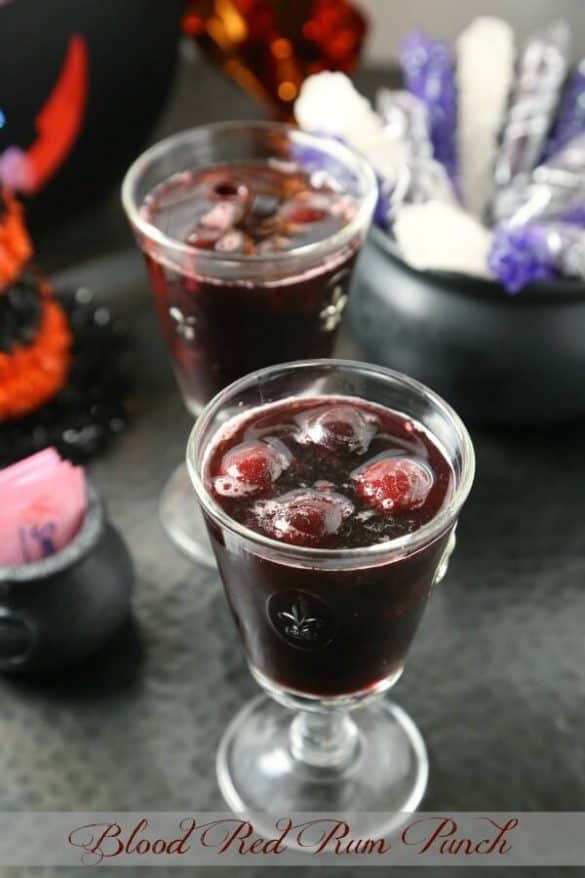 Blood Red Rum Punch
Cooking In Stilettos


"This hauntingly delicious Blood Red Rum Punch will satisfy any thirsty ghost or goblin. Pomegranate and Black Cherry juice are mixed with spiced rum, a bit of citrus and sweetened with skinny grenadine syrup." – Cooking In Stilettos
Toxic Ooze Punch
Revel and Glitter


"Made with Jell-O, juice and seltzer water, Toxic Ooze makes a fun Halloween punch or gross drink for a mad scientist or Ghostbusters parties!" – Revel and Glitter
Vampire Punch Recipe
Cookin Canuck


"Make this Vampire Punch for your Halloween party. Spooky, festive and delicious!" – Cookin Canuck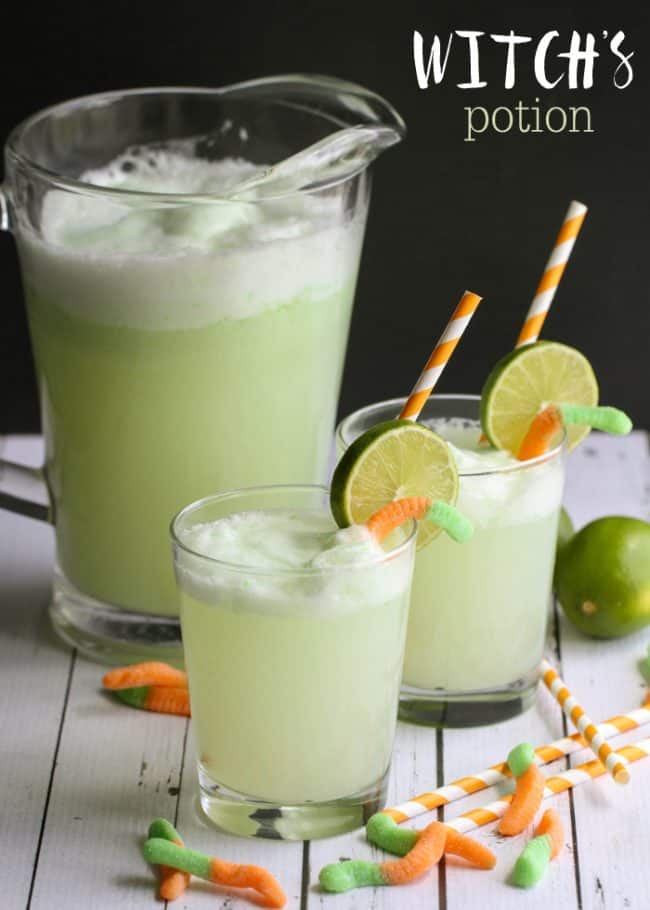 Witch's Potion
Lil Luna


"Witch's Potion Drink recipe – a chilled Lime and Pineapple mixture that is bubbly and perfect for your next Halloween party!" – Lil Luna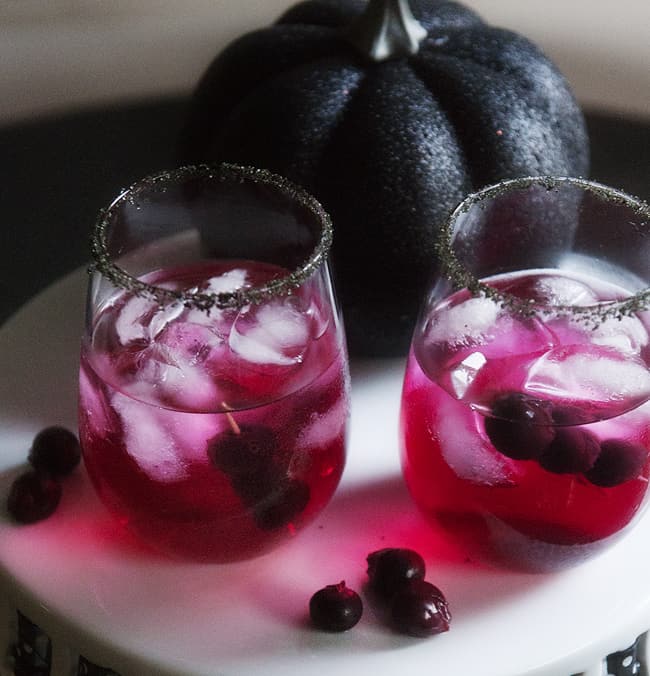 Concord Grape Goblin Punch
Pretty Plain Janes


Halloween Sangria
Well Plated


Whether you call this black magic drink sangria or a purple punch, it's bound to be a hit with its deep spooky color.
Voo Doo Pun
Voo Doo Pun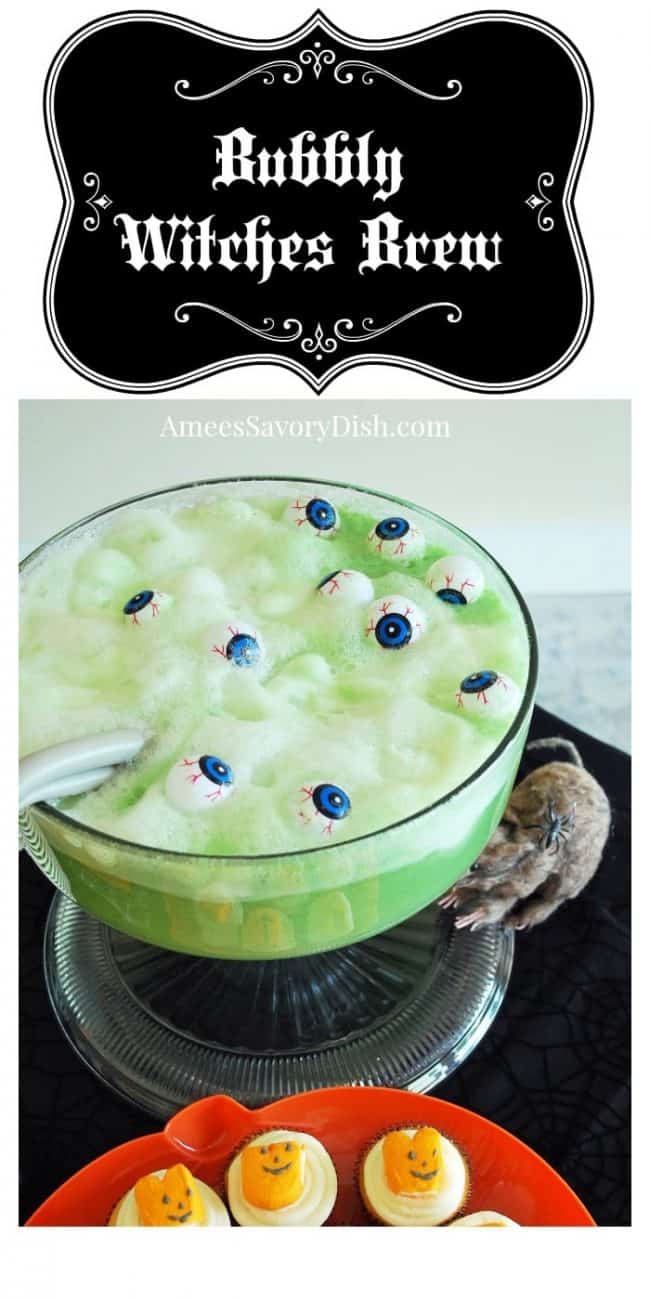 Bubbly Witches Brew
Amee's Savory Dish


"This Bubbly Witches Brew is the kid's favorite Halloween punch recipe. It's super easy to throw together and always a big hit." – Amee's Savory Dish


Questions you may have…


How do you make foggy Halloween punch?


Start with 2 punch bowls of different sizes.
With gloved hands place chunks of dry ice around the base of the bigger container.
Just prior to serving, pour some hot water over the dry ice to create the foggy punch look.

If you are using food-grade dry ice, you can place the dry ice directly into your punch without using a second bowl.


How do you make a pumpkin punch bowl?


Start with a short and round pumpkin. Using a serrated knife, cut off the top one-fourth of the pumpkin and scoop out the innards and seeds. Use paper towels to dry the inside of the pumpkin the best you can. You can pour your punch directly into the pumpkin or place a clear glass bowl within the pumpkin and pour the drink inside the bowl.





Here are some great things you might need for these easy Halloween punch recipes! *affiliate links.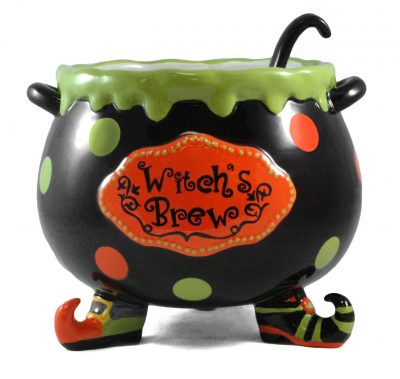 Even more, Halloween drink recipes you might enjoy!