Fall is my favorite season, so excitement abounds and of course, we can't do fall on the blog without sharing something fall-related.


All you need for this quick project is $5 in supplies at your local dollar tree. Yep, I got everything from the dollar tree.


So today I have a fun, inexpensive, and super cute 3 tiered pumpkin topiary to share with you.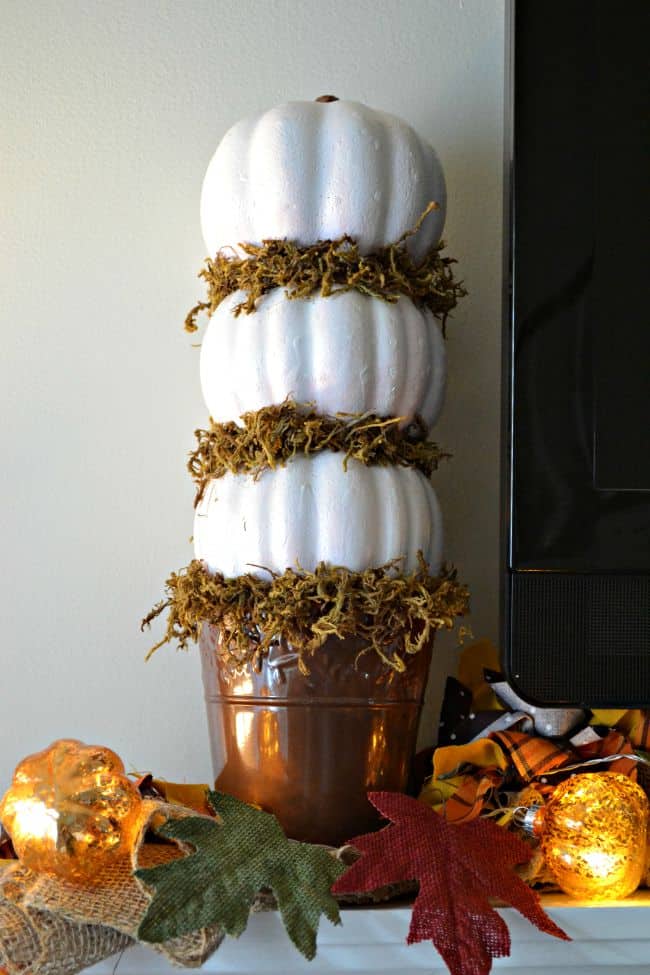 Supplies you will need:


3 small pumpkins
small plant pot
white and brown paint
hot glue


Directions for 3 Tiered Pumpkin Topiary:


First, you will want to paint your pumpkins. You could use craft paint if you already have it on hand but spray painting them was much easier.
Once your pumpkins are painted and dry you can move on to the next steps. Add some Spanish moss around the rim of the small planter using your hot glue gun.
Now you can stack and glue all of your pumpkins. Be sure to remove the stem from 2 of them but keep the stem on the pumpkin to use for the top. I used the carvable foam pumpkins so popping the stem off was quick and easy.
Once your pumpkins are stacked and glued together you can add Spanish moss in between the layers to give it a finished look.
Top the stem off by painting it brown or you could just leave it white as well.


Once you are finished you will need to clean it up a little, Spanish moss makes a MESS!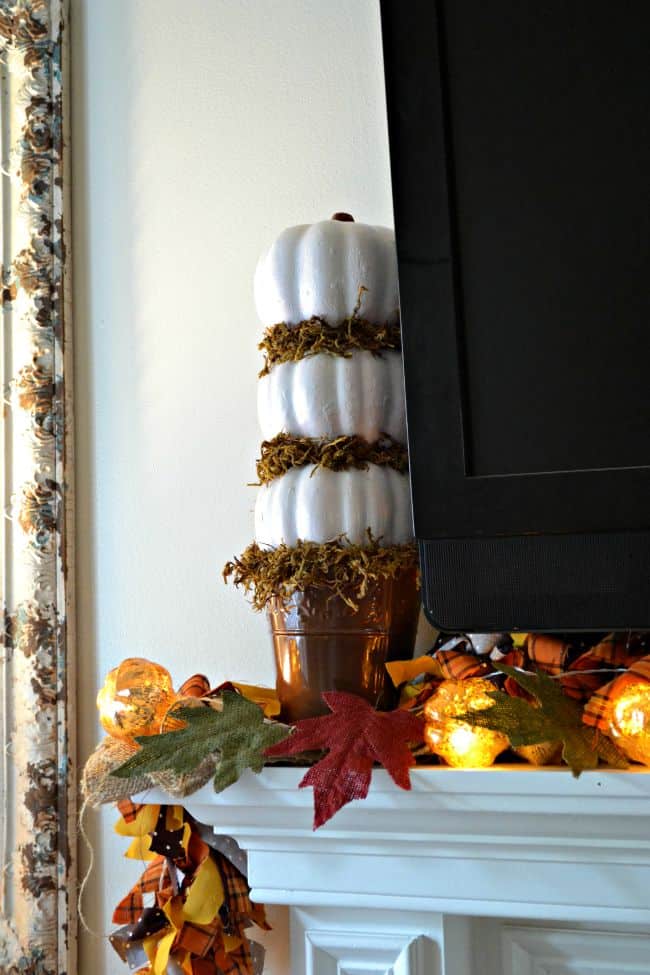 Here is a quick little video of the steps in action to create the 3 Tiered Pumpkin Topiary.





Want to print these craft instructions?




If you enjoyed this pumpkin topiary post you might also like…


---
No Carve Pumpkin Ideas {kid-friendly}