No carve pumpkin decorating ideas are just what you need when you have little kids.


No need for a knife, these no-carve pumpkin ideas are all kid-friendly.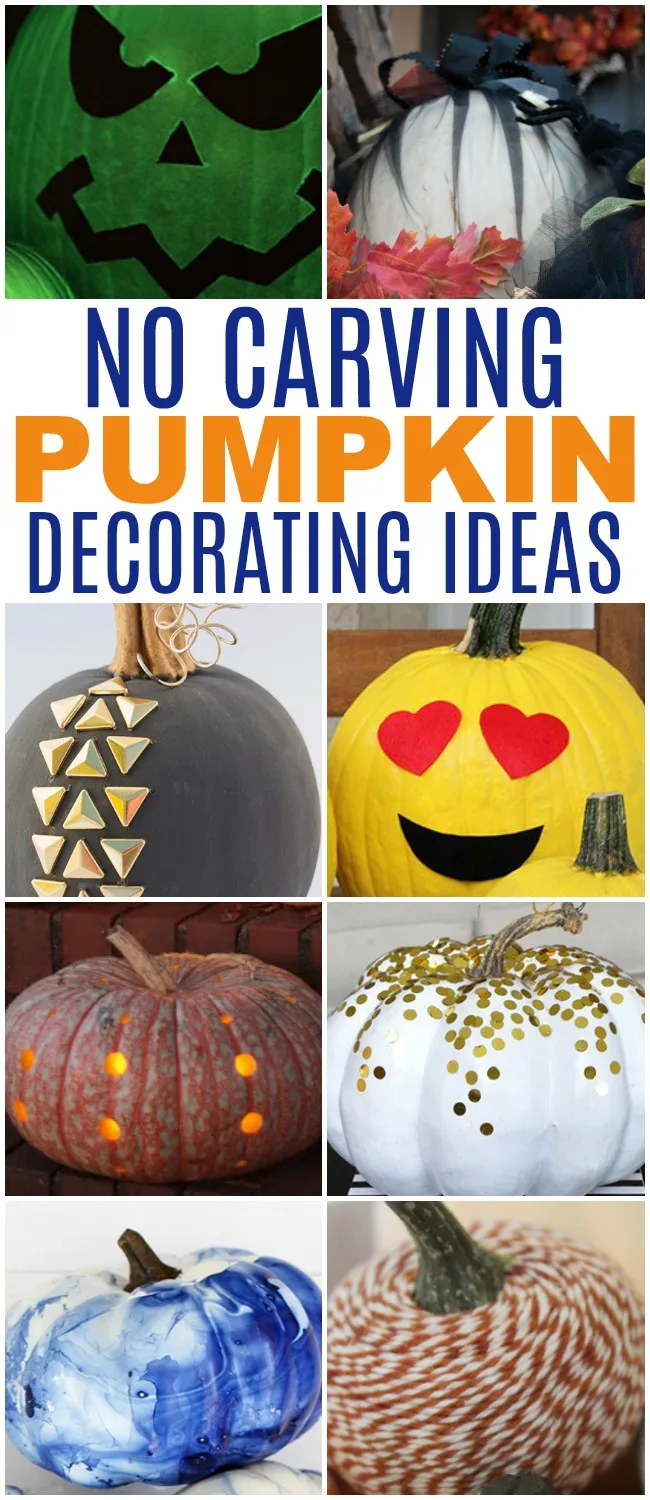 Put down that knife because we have found the best no-carving pumpkin decorating ideas.


Plus, these will help your pumpkins last longer since they won't be cut into.


Just break out your paints and craft supplies and let's get started.


No Carve Pumpkin Decorating Ideas




Glow in the Dark Pumpkins
One Little Project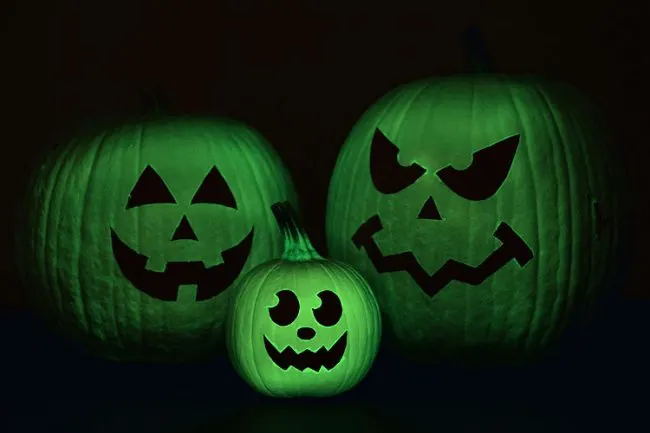 How fun is this idea to paint them with glow-in-the-dark spray paint?


You could make all sorts of fun designs. Pop over and check out the tutorial on how One Little Project makes this happen.




Emoji Pumpkins
Cutefetti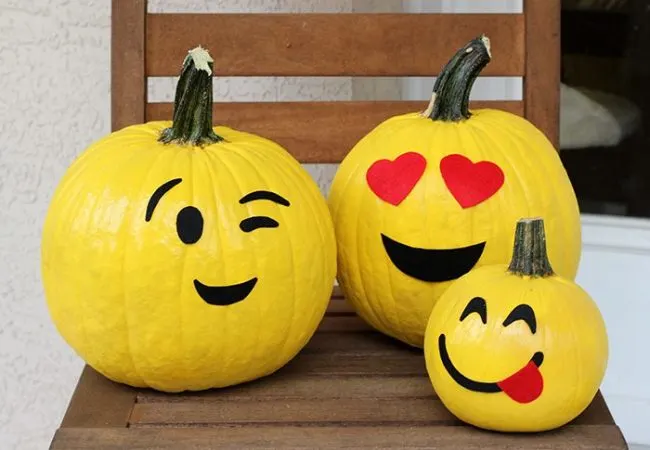 If you have an Emoji loving kid in the household then they will love this super simple idea.


All you need is some adhesive-backed felt and scissors and you will be in business.




Confetti Pumpkins
Made In A Day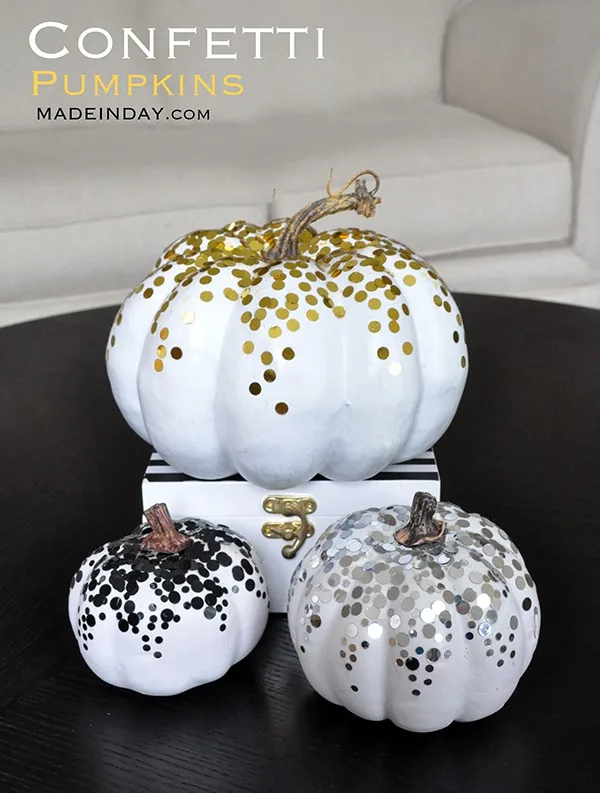 "I love the confetti projects and metallic trend this year for Fall and thought I would combine the two and make these fun confetti pumpkins. They are super easy to make. Just a little glue and a bag of confetti and your pumpkins come alive!" - Made In A Day




Marbled Pumpkins
Alice and Lois




Add these marbled pumpkins to your Halloween decor for an eye-catching pop of color.


You might be surprised to know that they used nail polish to dye these, how fun!




Tulle Pumpkins
Mac N Dix




Decorating a tulle pumpkin is one of the easiest no carve pumpkin decorating ideas.


It's all about the lace and maybe add a little bling too. You can get all sorts of tulle colors for fall.




Chevron Pumpkin
Feeling Lovesome




Whether chevron or herringbone... Pick out your favorite pattern and get to making these pumpkins your own.




Studded Pumpkins
Cuckoo 4 Design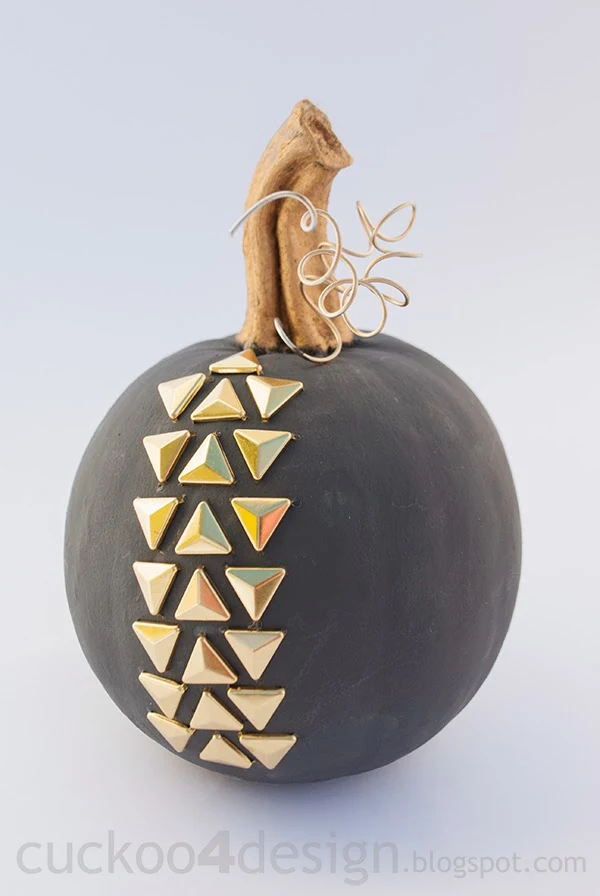 I love these bejeweled pumpkins. They definitely have a high-end look to them.




Drilled Pumpkins
17 Apart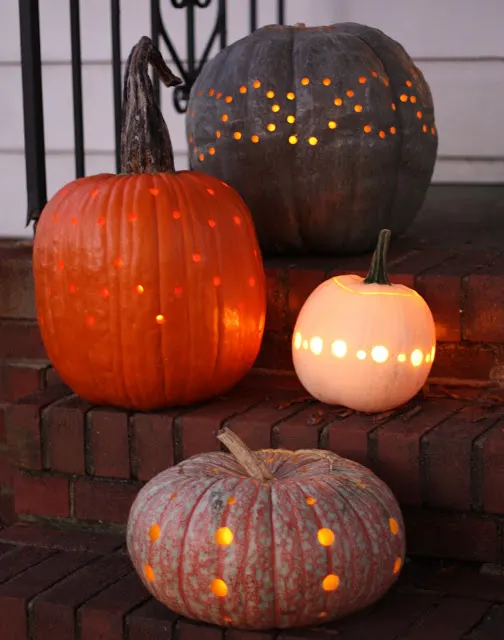 "Last year we realized creating designs throughout the pumpkin with a power drill was not only a beautiful and creative way to decorate pumpkins, but it's actually really simple and makes those thicker varieties much easier to work with." - 17 Apart




Baker's Twine Pumpkins
The Country Chic Cottage




Splatter Paint Pumpkin
BHG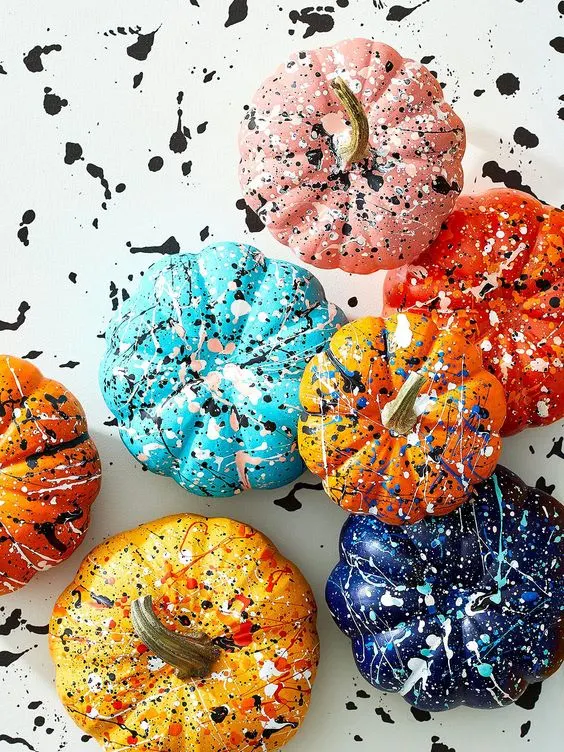 I love this idea of just splattering paint on the pumpkins. This one is super kid-friendly and I mean what child doesn't like throwing some paint around?


They end up looking really cute too!


What kind of paint should you use on a pumpkin?

Acrylic or spray paint will be your best option for painting pumpkins.

What kind of glue will stick to a pumpkin?
Mod Podge
works great with gluing onto pumpkins.
Can you use hot glue on a pumpkin?

Yes, hot glue will work great for gluing onto your pumpkin.