This Terra Cotta Pumpkin Candy Dish is a simple DIY project that is perfect for fall, Halloween, and Thanksgiving.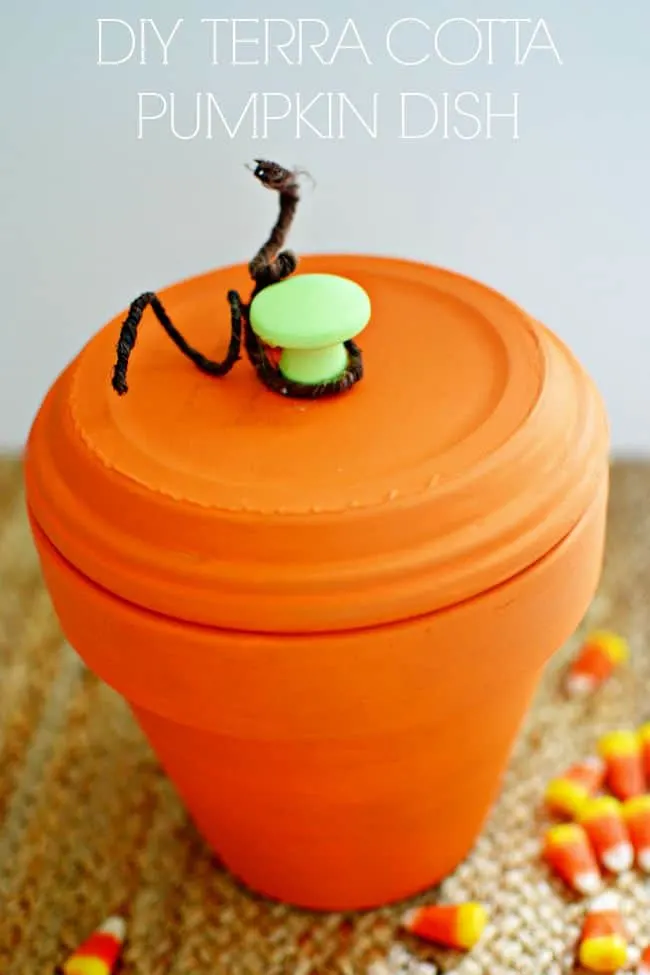 Today I wanted to share with you a super cute, easy, and inexpensive craft that you can create in about 15 minutes.


Learn how to make these pumpkin candy dishes from new or recycled terra cotta pots.


We love quick and simple home decor ideas that add seasonal flair at a little cost over here at Today's Creative. So with this terra cotta pumpkin looking great as a decor piece but also serving as a functional candy dish you are winning.


Materials used for this holiday candy dish!

This post contains affiliate links.


Craft Paint (Orange and Green)
Paint Brushes
How to make a terra cotta pumpkin candy dish!


First, you will want to paint your terra cotta pot and saucer with orange craft paint. I suggest painting 2-3 coats for full coverage.

Set those aside and paint your wooden knob with the green craft paint.

Once your saucer and knob are both fully dry use the E-6000 glue to attach the knob to the saucer.

Cut off a 6-8 inch piece of vine wire and wrap it around your knob. I also attached this with glue so that it wouldn't move around.

That is all there is to it, super simple but loads of cuteness and totally functional as a candy dish too.



Here is a quick little video of the steps you will take.




It truly is the easiest little craft but a fun way to bring some fall decor into your kitchen or dining room area. You could also use smaller pots and saucers for decorations and even bigger sets for a Halloween night candy bowl.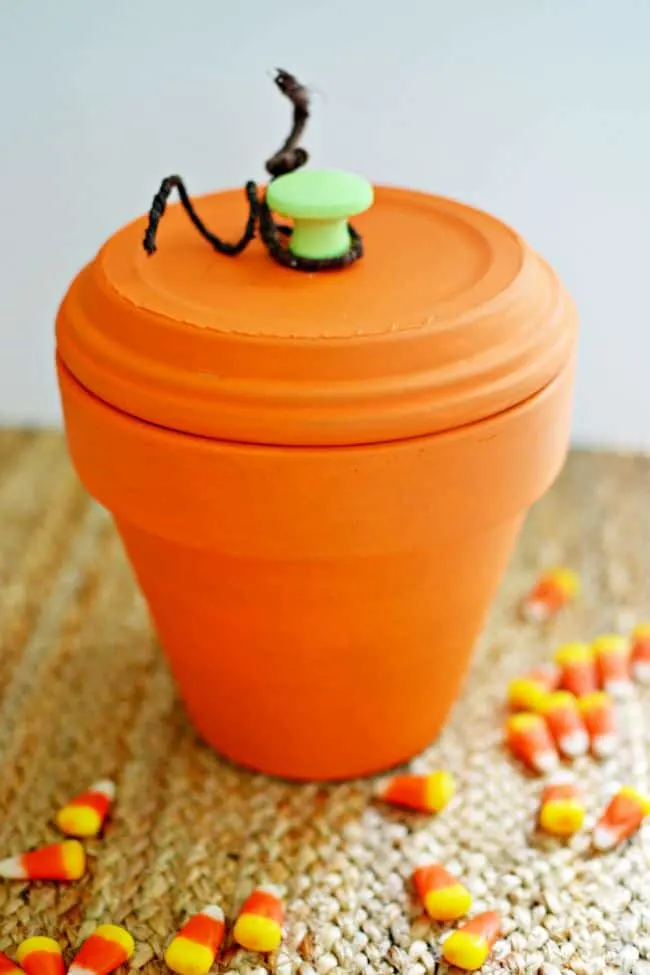 Be sure to check out these other fun Halloween and fall projects that you definitely don't want to miss!


Want to save or print these Terra Cotta Pumpkin Candy Dish instructions?