Think outside the block! Using this free printable of 31 Days of LEGO play calendar your kiddos can create something every day for the next month.


It's a great way to really challenge your kids (and even yourself) to create something new with their LEGO.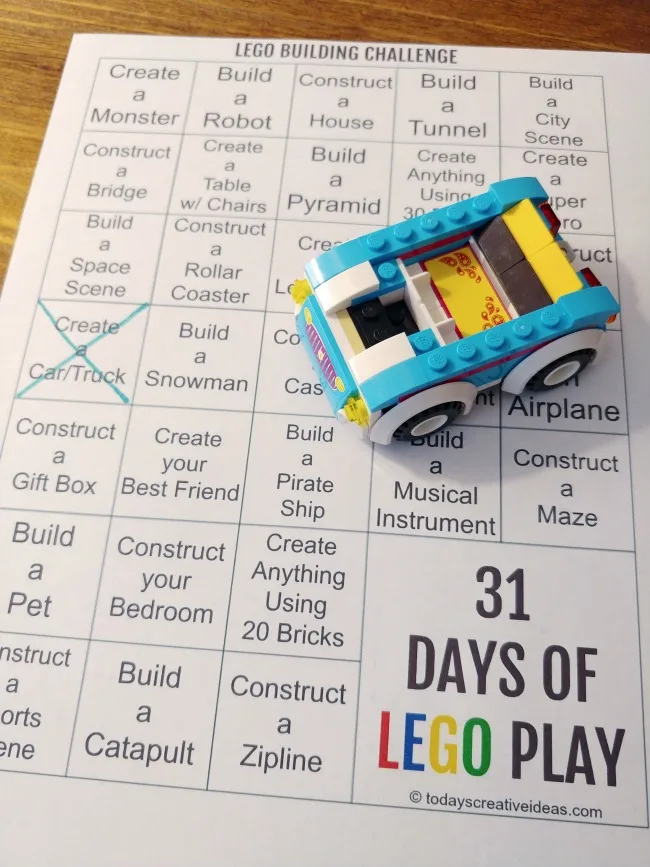 I have intentionally left the dates off of this calendar because I want you to feel free to pick and choose which one you do and when.


You can choose to go in order, in reverse, or skip around to your heart's content. No pressure!


Building with Legos at home is a great way to work some STEM education into play-time, so if you are looking for a way to combine the two this printable calendar will be perfect for you.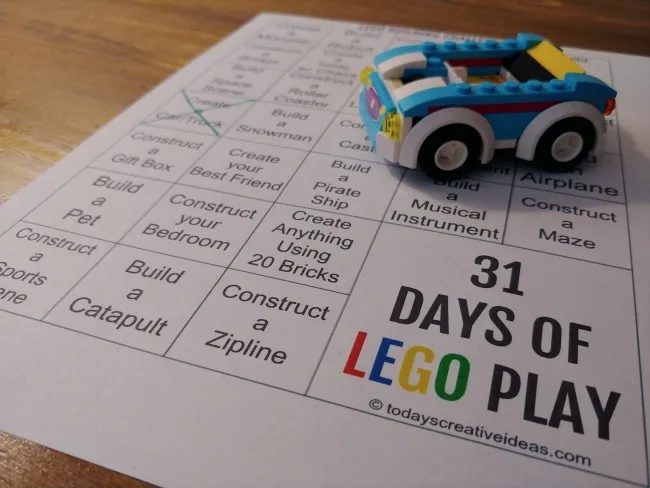 Lego blocks give kids the freedom to express themselves creatively.


They teach engineering, mathematics, and spatial awareness all while being fun at the same time.


Playing with Lego blocks combats boredom (which we are all needing at this moment in time), and gives kids a chance to learn while they play, even if they don't realize it.


Have multiple kids? Challenge them to a friendly building competition. Whoever builds the best … wins.


You could offer a fun surprise for the winner or just to enjoy the competition.


What should I build out of LEGO?


There are so many fun challenges on this list from creating a depiction of yourself to just using 20 bricks to build anything you please.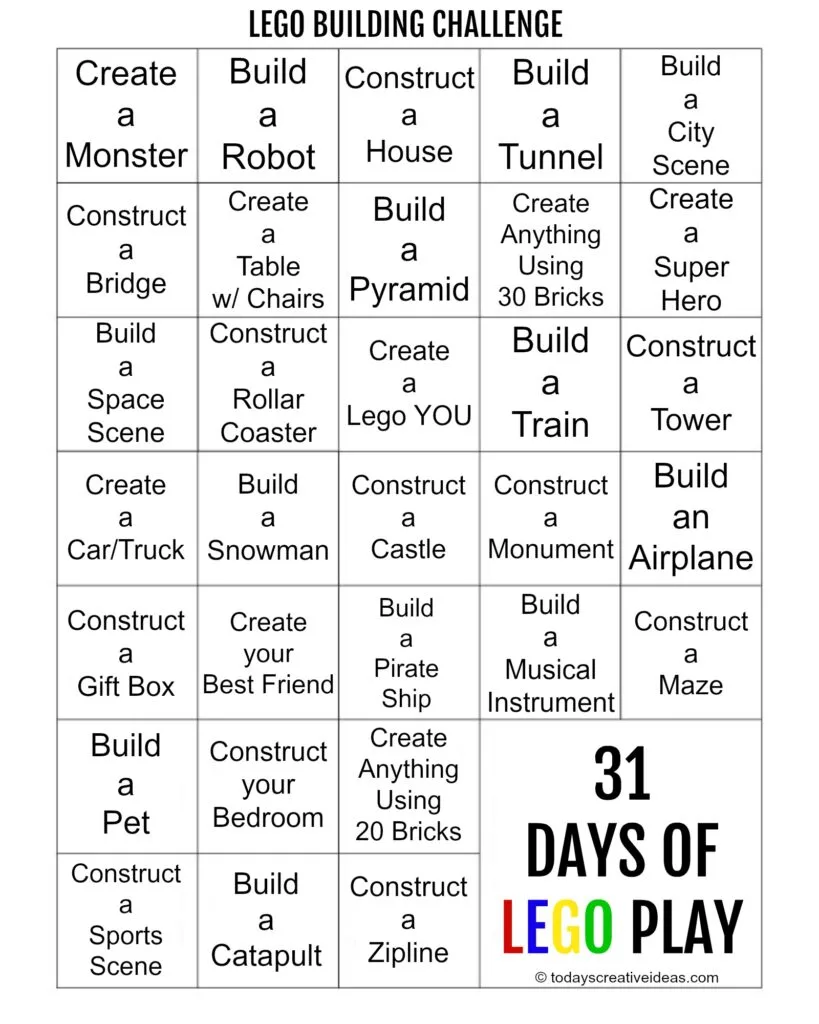 Looking for even more things to do? Check out this 31 Days of STEM Activities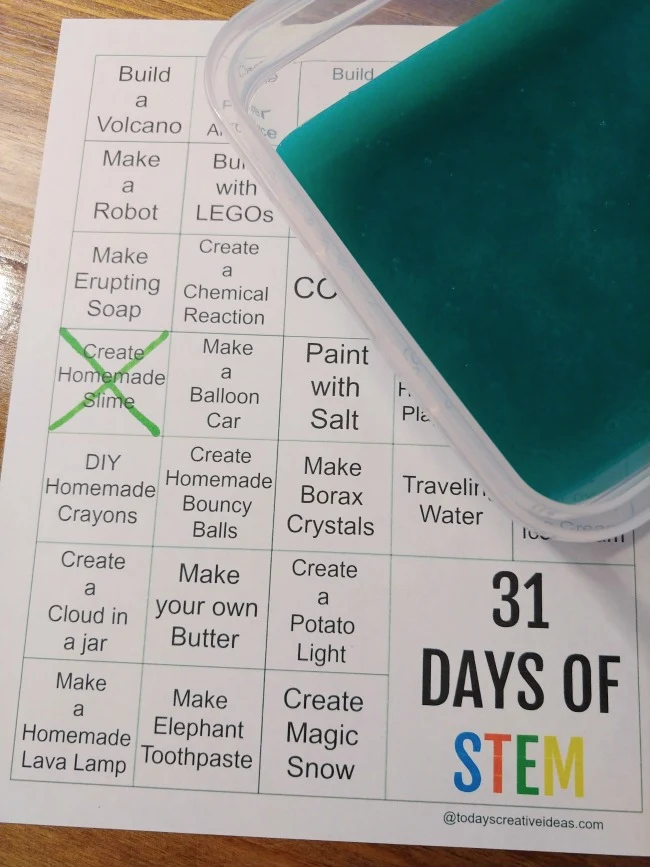 If you enjoyed these 31 Days of Lego play Calendar you might find these other posts helpful…


How to Store LEGO in your home

Homemade Playdough Recipe

Best Family Board Games