Homemade brownies from scratch are the perfect, quick and easy, date night dessert. They take only a few minutes to whip up in the air fryer to satisfy your chocolate cravings.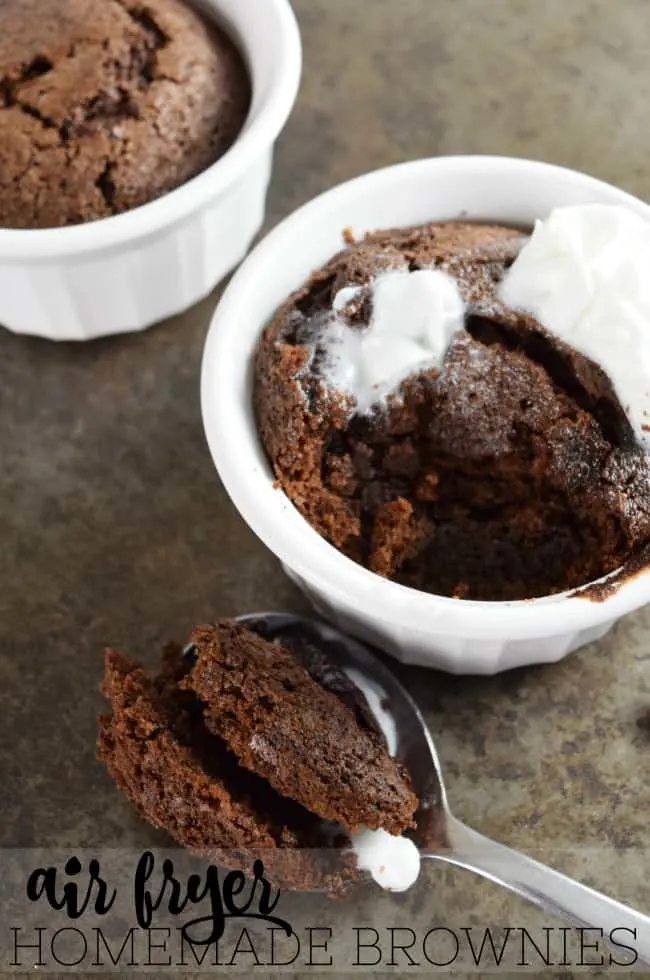 These delicious brownies are made from cocoa powder which gives them the softest center and a chewy crust top.
With busy schedules, kids and homework, I know that finding the time for date night is few and far between for the most of us. But, that doesn't mean we can't make date night an integral part of our week. You can woo your partner with food, drink and sparkling conversation right at home.
Today I wanted to share with you this simple recipe for homemade brownies. I like to fix them in individual dishes for date night but this recipe makes enough for the whole family too.
Ingredients:
1/2 cup butter (melted)
1 cup sugar
1 teaspoon vanilla extract
2 eggs
1/2 cup flour (all purpose)
1/3 cup cocoa powder
1 teaspoon baking powder
Instructions:
Preheat your Air Fryer to 350 degrees.
We are loving ours to make all sorts of dinner recipes and desserts too.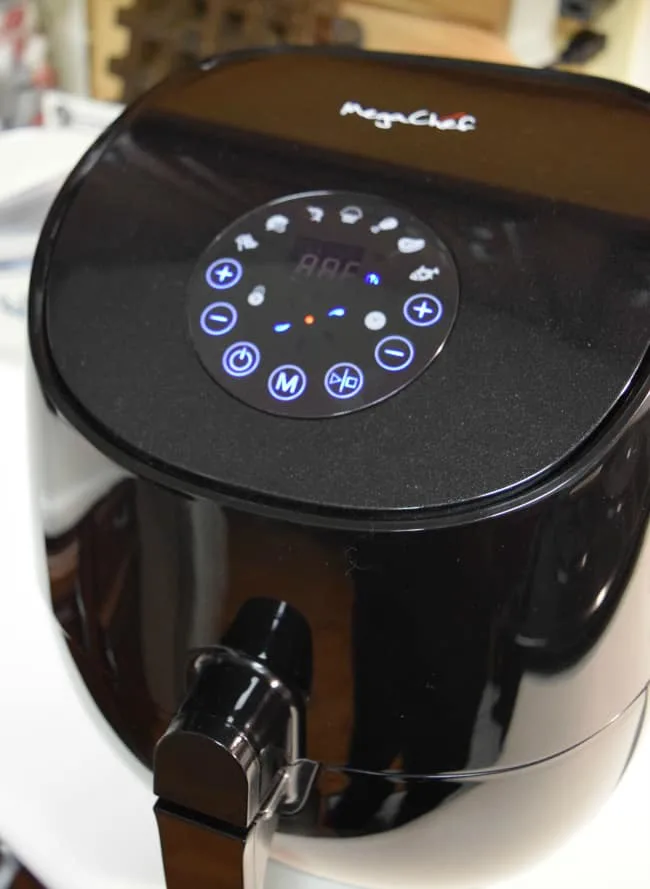 The Air Fryer from MegaChef offers the simplicity of use with its 7 programmed cooking options. Fry, grill, roast or bake… Those are just a few of the things you can do with this awesome kitchen appliance.
It uses very little to no oil which means the food is better for you and you don't end up with splattered grease everywhere.
Okay… on to the rest of the instructions.
Using a little non-stick cooking spray, spray your baking dishes.
In a separate mixing bowl, mix together the melted butter and sugar.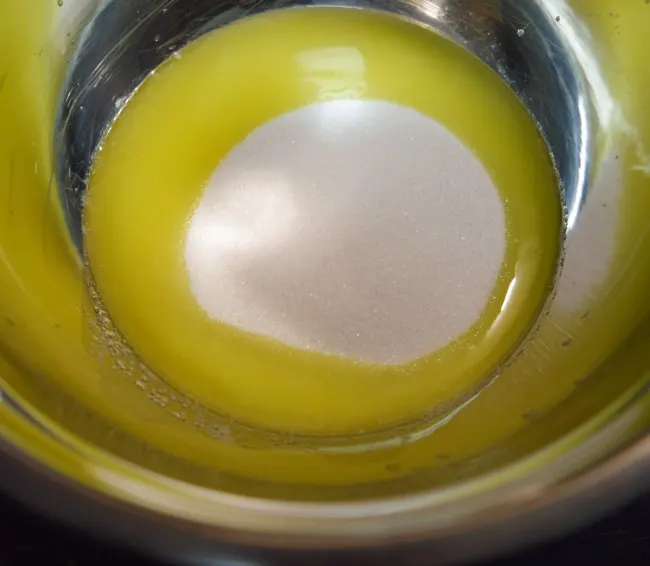 Add your eggs, vanilla, flour, cocoa, and baking powder. Mix well!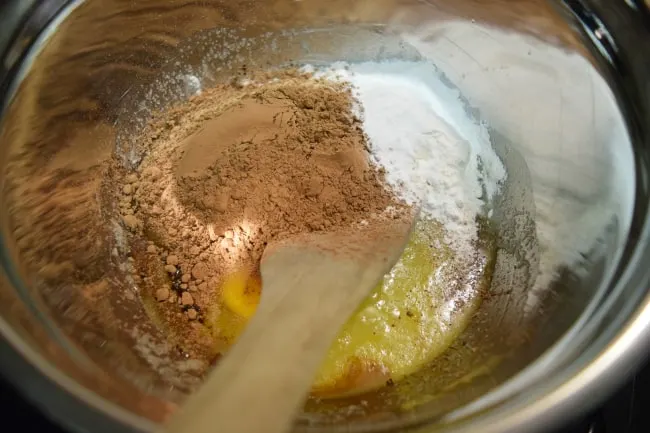 Air Fry for approximately 20 – 25 minutes. You can open the air fryer and check around 20 minutes and if it needs more time add a few additional minutes.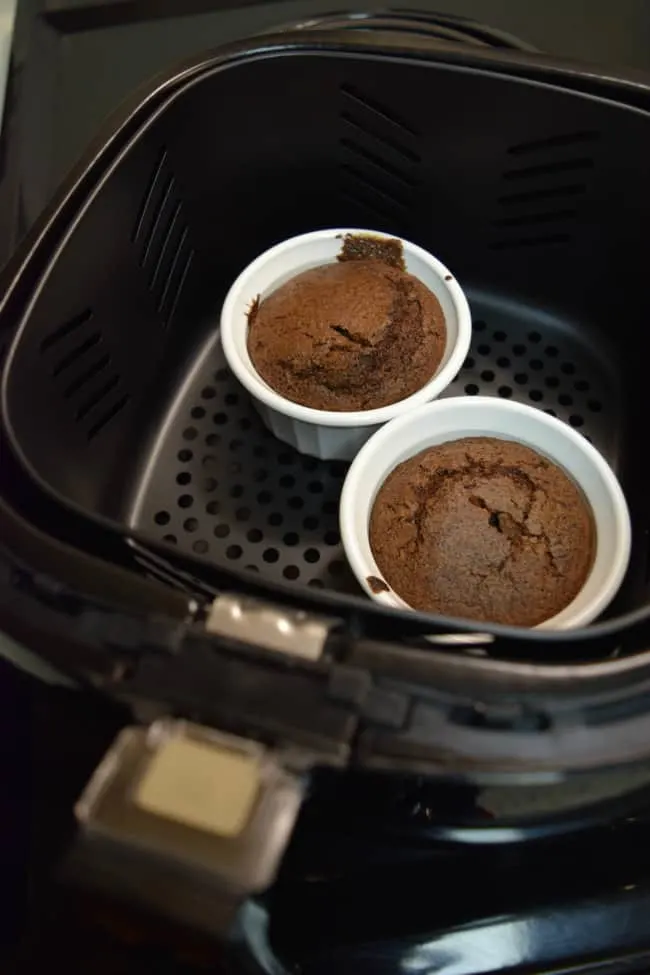 Allow to cool before serving or if you love hot homemade brownies you can top with whipped togging or vanilla ice cream and enjoy.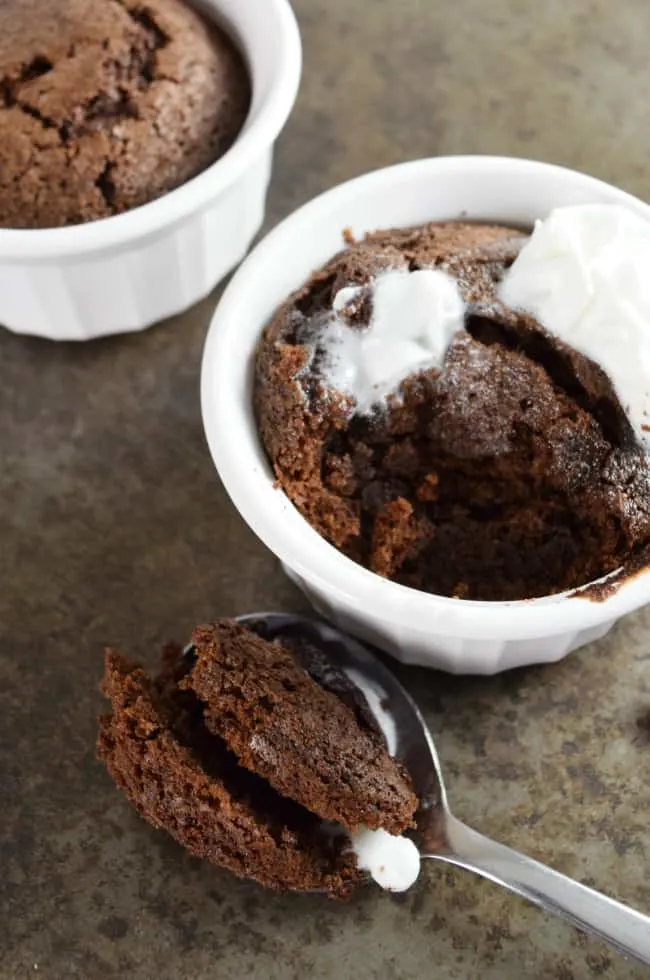 Here is an optional Fudge Frosting recipe to top your brownies.
1/4 cup butter
2 tablespoons cocoa powder
1/4 cup coca cola
2 cups powdered sugar
In a small saucepan, combine butter, cocoa, and coke-cola. Whisk together and heat until boiling.
Remove from heat and slowly whisk in powdered sugar.
Pour warm frosting over brownies. Allow cooling before eating.
Some items you might also want for this recipe:
ramekin dishes
stainless steel bowls
Want to print this recipe?
If you love these homemade brownies you probably will also love…
---