Make bow tie cupcakes for Dad this Father's Day with this tasty recipe.


Father's Day is right around the corner and these cupcakes are the perfect way to honor your dad or any special father figure in your life.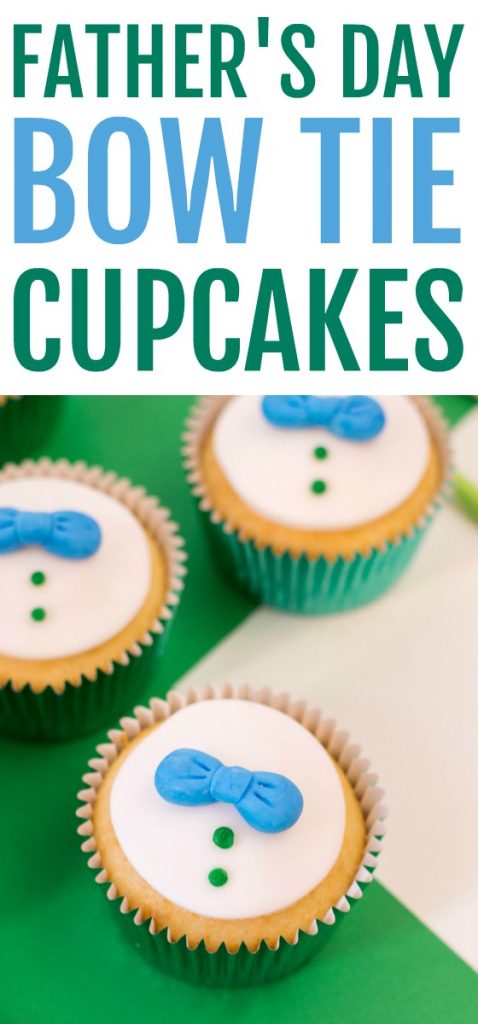 Ingredients and Supplies you will need:

12 vanilla cupcakes (cake mix or homemade, you choose)
½ stick unsalted butter (softened)
1 cup confectioners' sugar
1 – 2 tablespoons milk
4 – 6 oz. white fondant
One circular cookie cutter, about 2 inches in diameter
2 – 3 oz. blue fondant
One toothpick
Green decorating frosting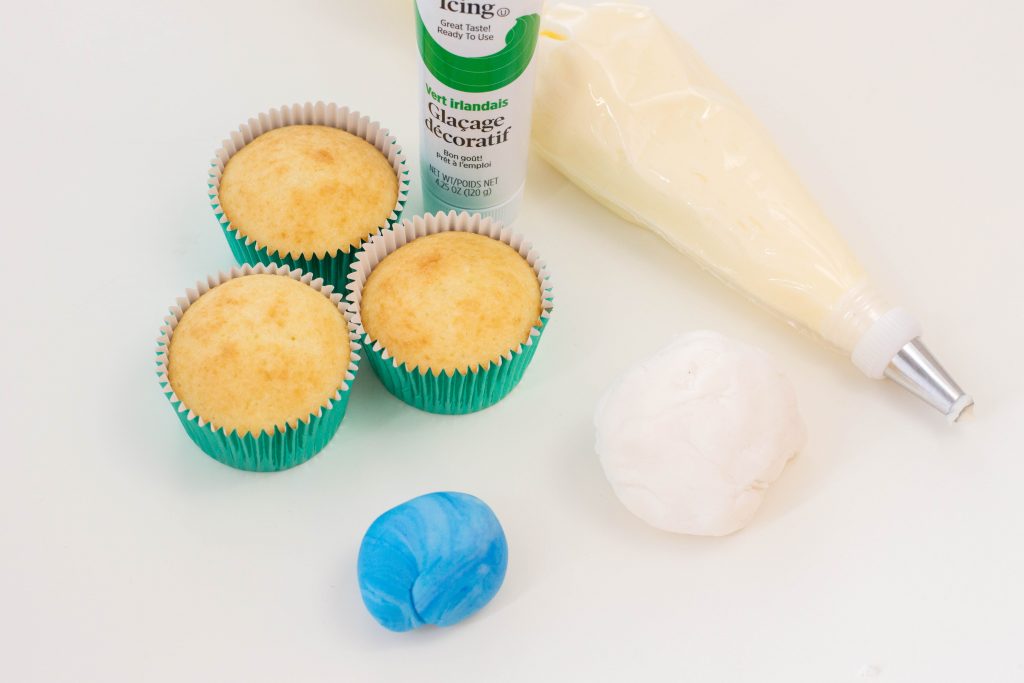 Directions for Bow Tie Cupcakes

Your first step is to make your cupcakes.


You can do that by purchasing a box cake mix and following the directions or making homemade vanilla cupcakes.


NOTE: I did not include additional ingredients for making the actual cake so you will want to make sure you have those on hand.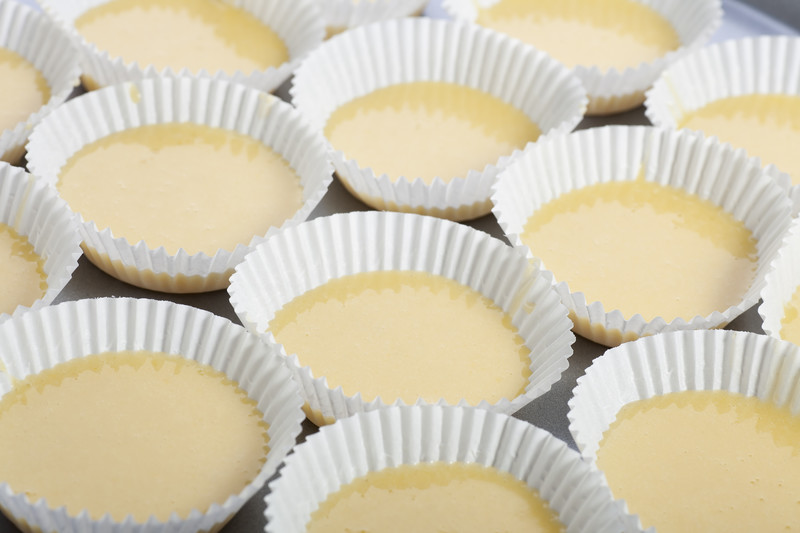 As your cupcakes cool, you can start making your buttercream.


To do this, place butter, sugar and milk in a bowl and beat together the ingredients with an electric mixer – starting on low speed and then gradually increasing to high.


The buttercream is ready once the ingredients are well-combined, smooth and form semi-stiff peaks.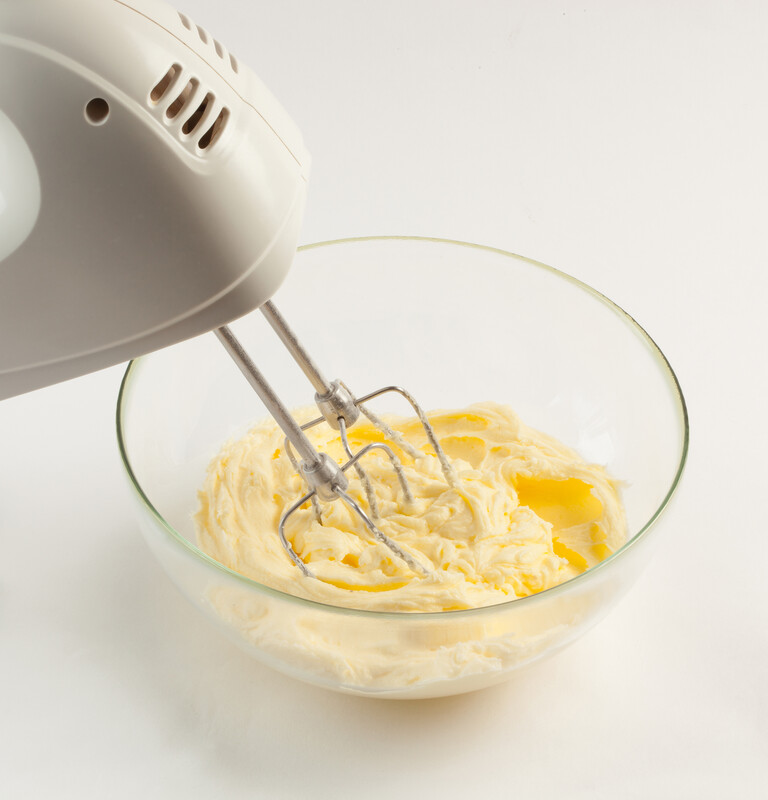 Scoop your buttercream into a piping bag with a round icing tip attached and set aside.


Roll out your white fondant with a rolling pin so that it's about ¼ of an inch thick.


Using your cookie cutter, cut out 12 circles out of your white fondant.


Add some buttercream to the back of your white fondant circles. Place one on the center of each cupcake.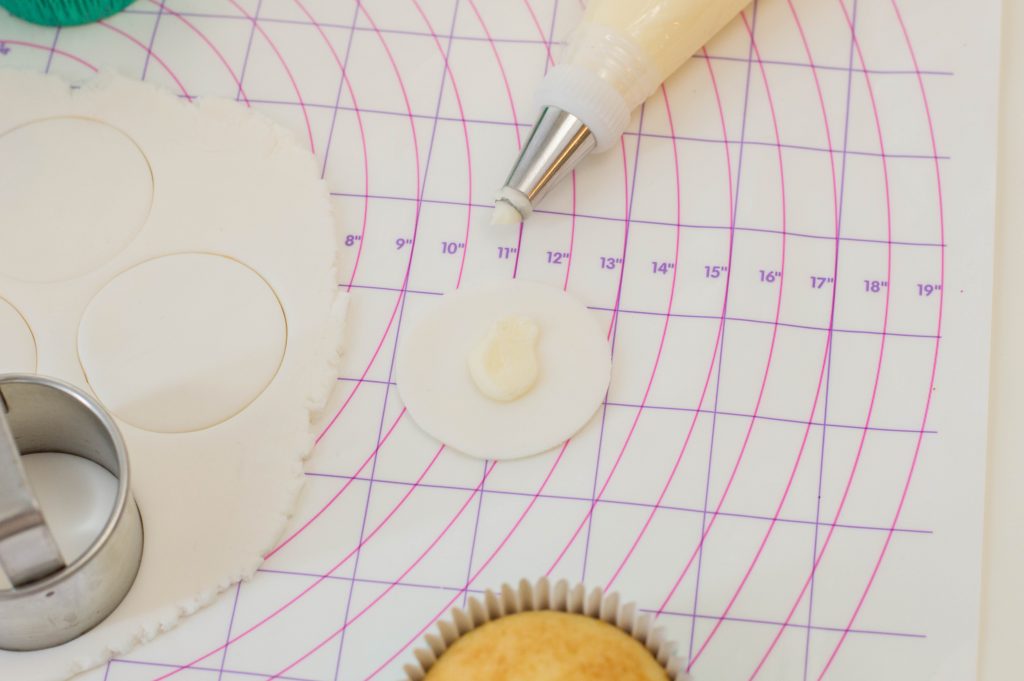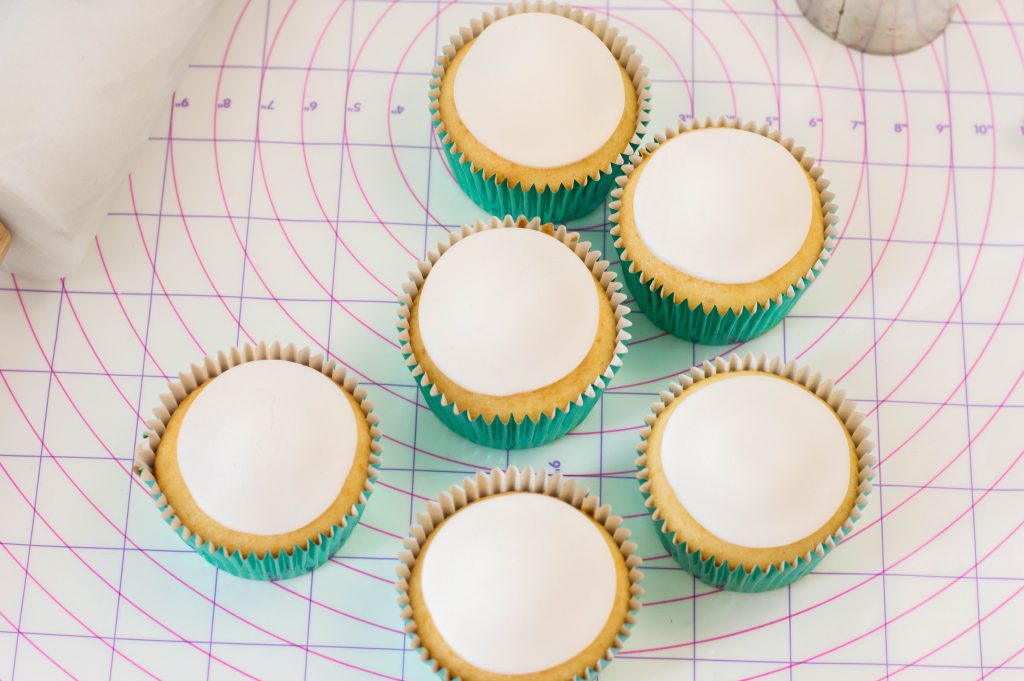 To make the fondant bow ties:

For one bow tie, roll out 2 spheres from your blue fondant, about ½ an inch in size.


Slightly flatten each fondant sphere and shape it into a teardrop.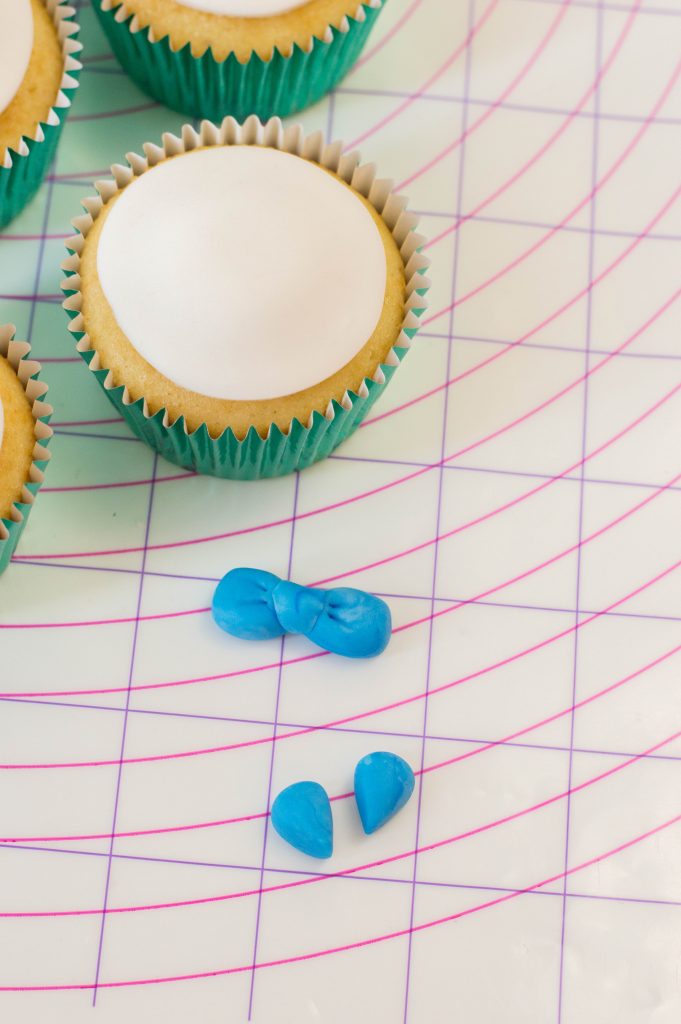 Place them side by side, with the points facing each other.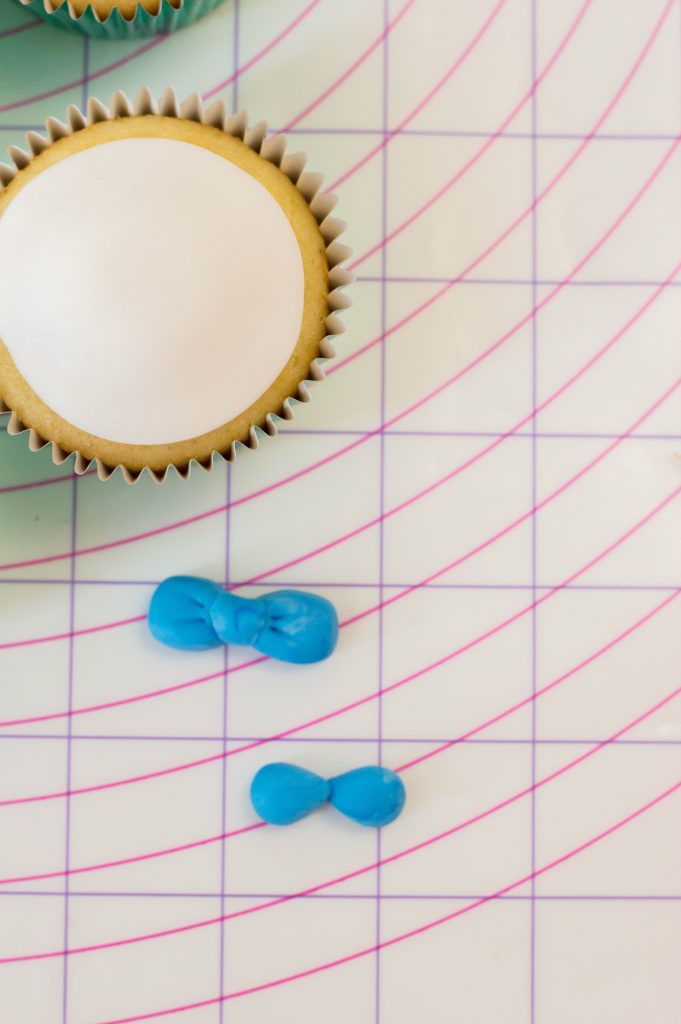 Take a small piece of blue fondant and flatten it out. Place it in the center, between both of your teardrop shapes.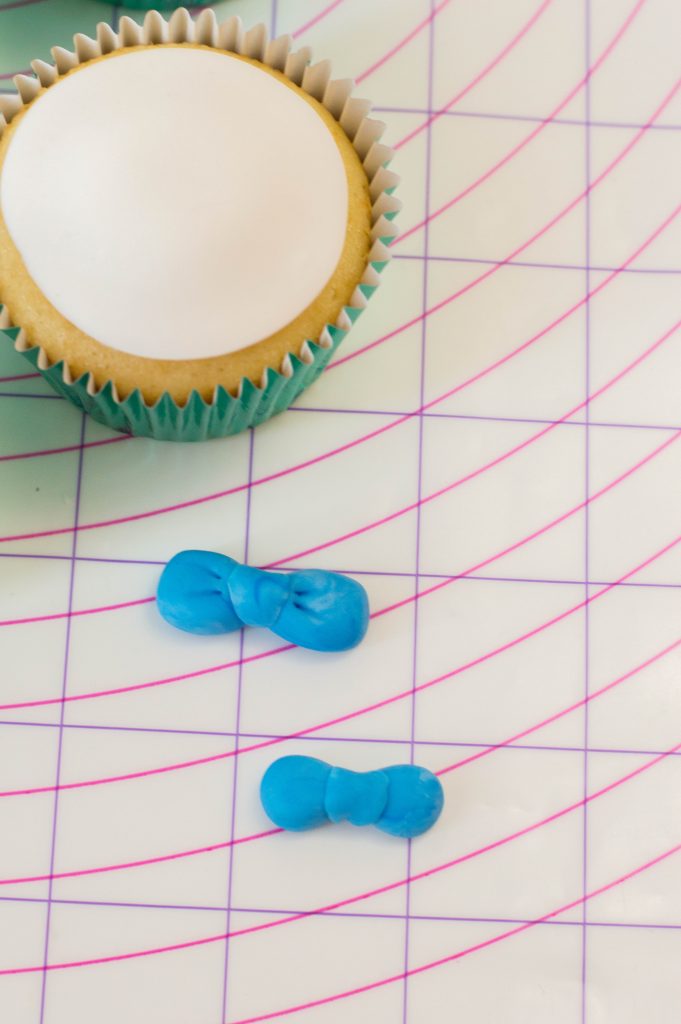 Use your toothpick to score two horizontal lines on each side of the bowtie.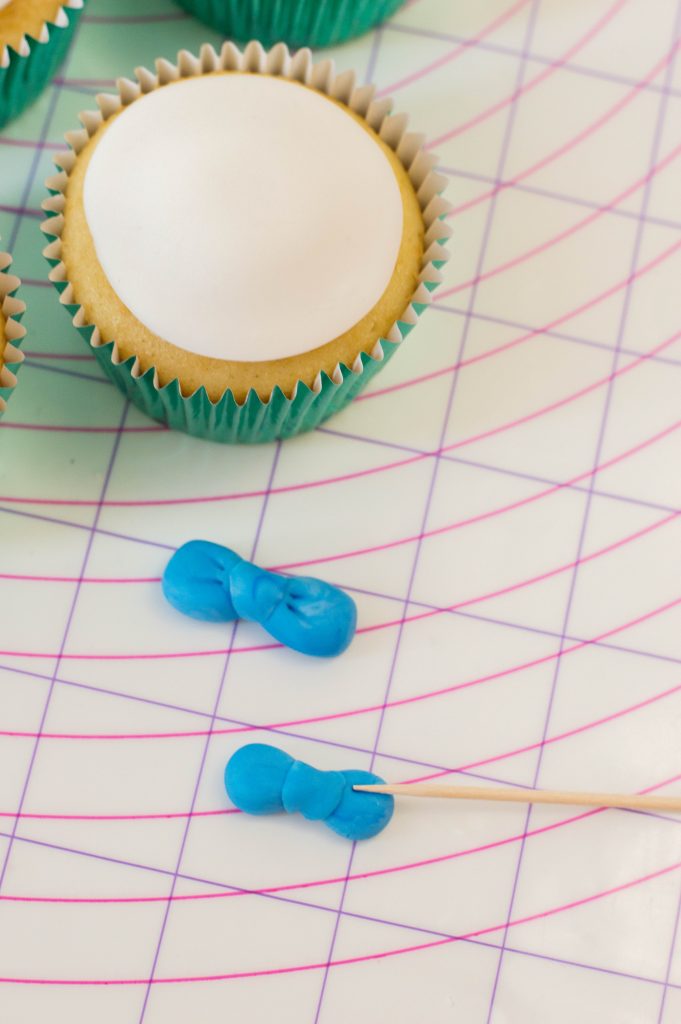 Use your toothpick to spread some buttercream on the back of your bow tie. Place one on the center of each cupcake.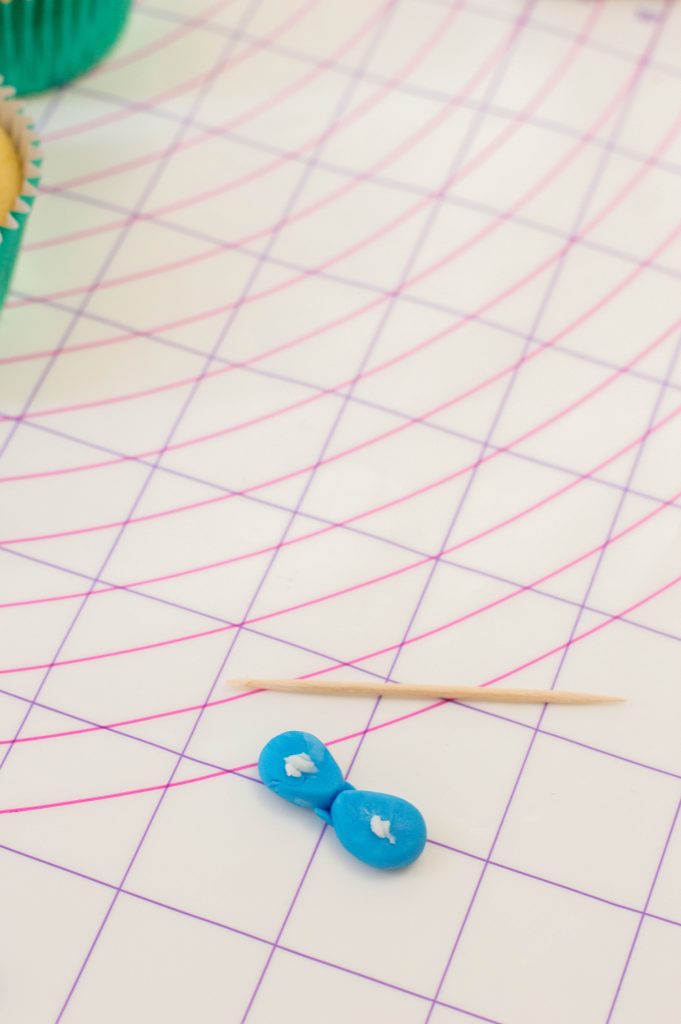 Attach Wilton tip #4 to your green decorating frosting. Frost two "buttons" on each of your cupcakes. Serve and enjoy!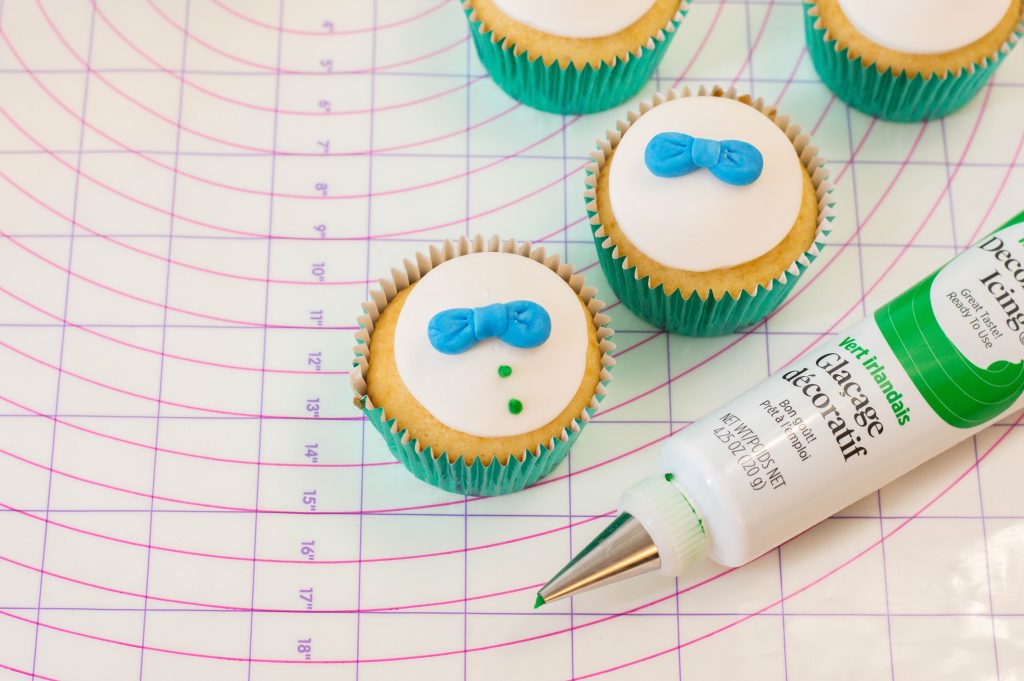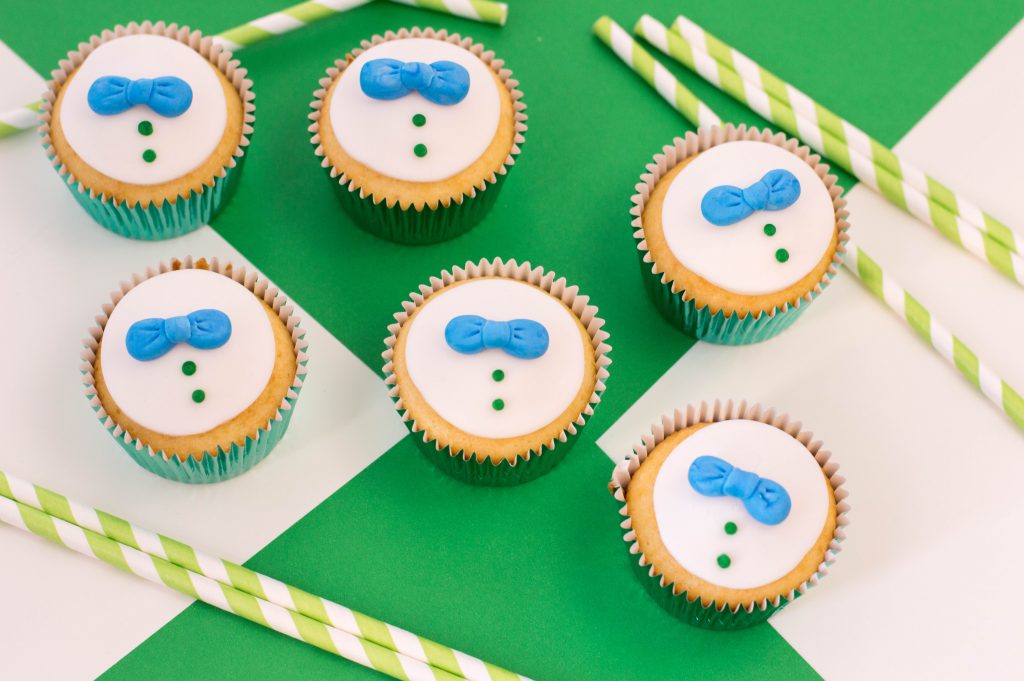 Want to print these instructions?


If these Father's Day cupcakes worked for you then you will definitely want to check out these other father's day ideas.