Just like mom's, dad's like a homemade DIY Father's Day Card too.
If you have been looking for the perfect one to create with your child or children then give this Origami shirt and tie a try.
It is super easy to create and all you really need is two pieces of construction paper. Super Simple!! Keep reading for the full tutorial.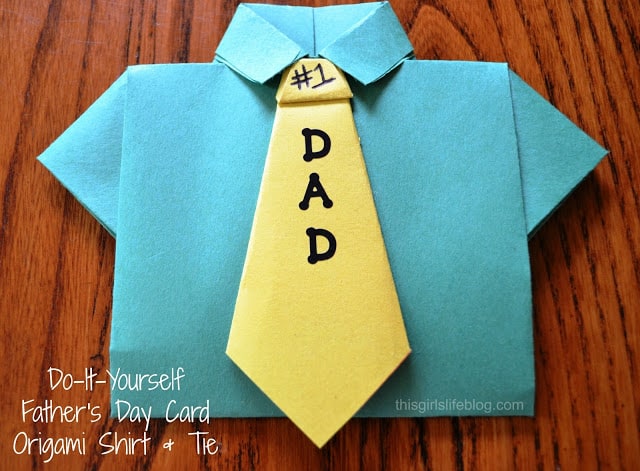 (This post contains affiliate links.)
DIY Father's Day Card
What you will need!
2 pieces of Construction Paper
. (Any color of your choosing.) …. yep that's it!
How to make the shirt:
*Click the picture to enlarge!*
How to make the tie:
*Click the picture to enlarge!*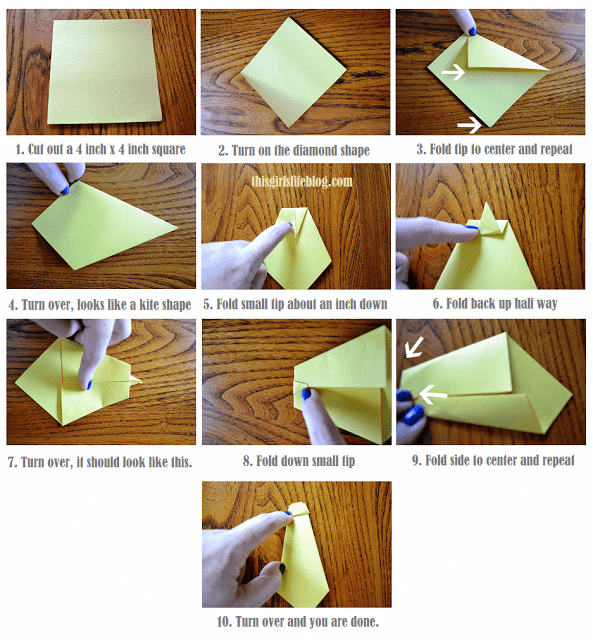 Once you have your tie finished glue it to the shirt so that it will stay on.
You can open up the shirt so that you don't glue it together completely.
Then once the tie is glued on you can write a little note on the inside and close it back up.
Also, my daughter added stickers to hers to spell out dad and wrote #1 on it as well. You can embellish as you see fit.
---
If you enjoy this DIY Father's Day Card you also might like…