If you are in need of an incredibly easy cornbread recipe, that is baked right inside a cast-iron skillet, then look no further this recipe is the one for you.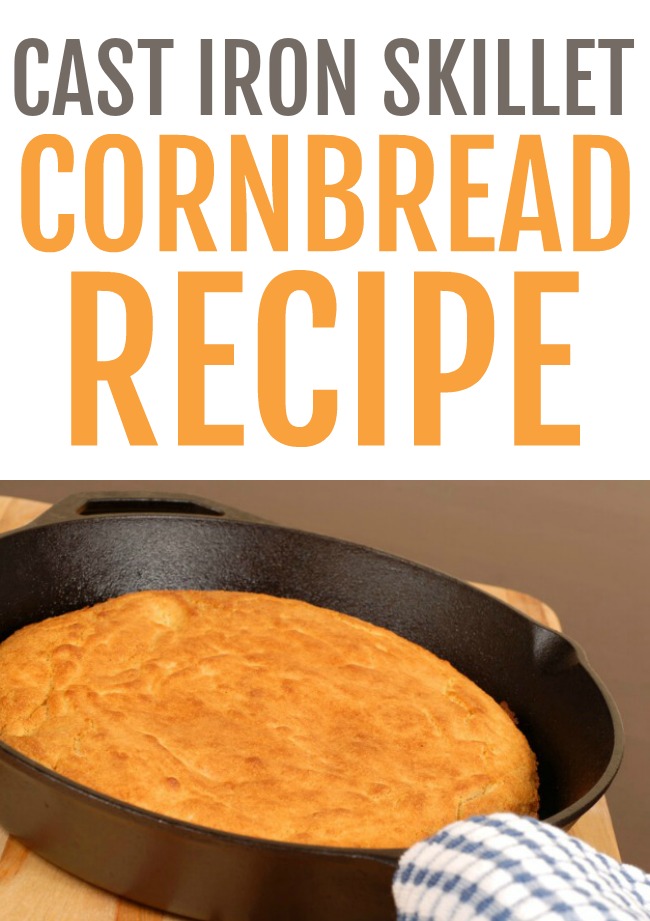 Skillet cornbread is a southern classic that's a perfect addition to any dinner table and here's how to make it.


Ingredients you will need:


2 Cups Self-Rising Cornmeal
1 Egg
1 1/3 Cup Milk
1/4 Cup Vegetable Oil


Instructions:
Preheat oven to 450 degrees.
Spray your skillet.
Mix Ingredients
Warm your pan/skillet for 1 minute in the oven.
Pour over mixed ingredients into hot skillet.
Cook for 20-25 minutes, until golden brown.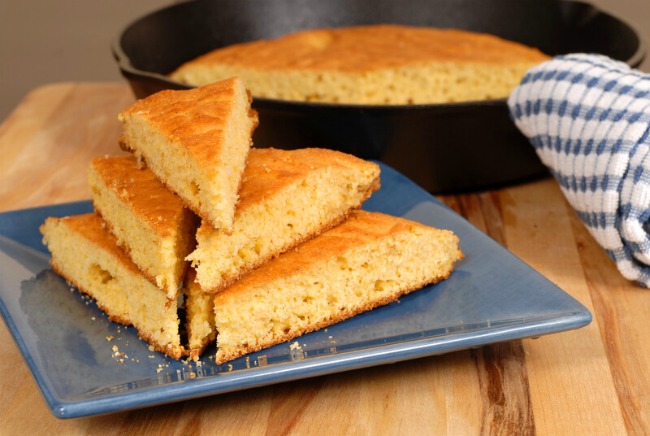 A few questions you may have…


What can you use instead of a skillet?


You can also cook your cornbread in a 9×9 pan, just follow the same instructions.


Why does my cornbread fall apart?


This recipe is made to be more crumbly as I use it in my cornbread dressing recipe. However, if you are looking for a cornbread just to eat as a side dish then I highly recommend my Boston Market copycat cornbread. It is delicious!!


Want to print this recipe?




So go ahead, ditch the boxed mix in favor of this easy four-ingredient cast iron skillet cornbread. It is as simple as it gets.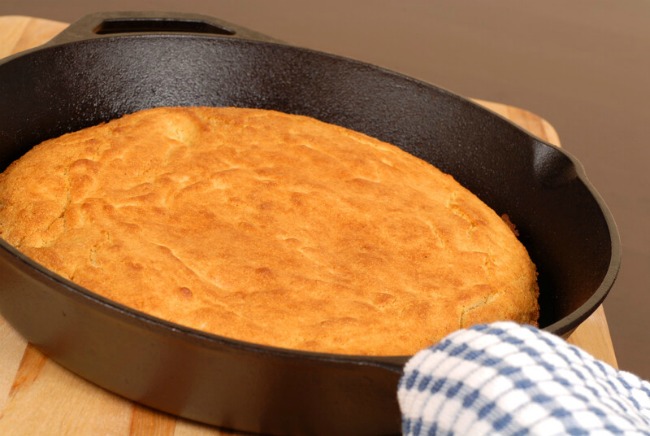 If you loved this super easy recipe for cornbread you may also love these too…


Southern Sweet Potato Recipe
Best Green Bean Casserole
Thanksgiving Side Dishes