Candied sweet potatoes are a traditional southern side dish that's a holiday and potluck must. Made with just three simple ingredients, this dish couldn't be any easier or more delicious!


Packed with flavor and easy to make, you've got to add this recipe to your Thanksgiving menu.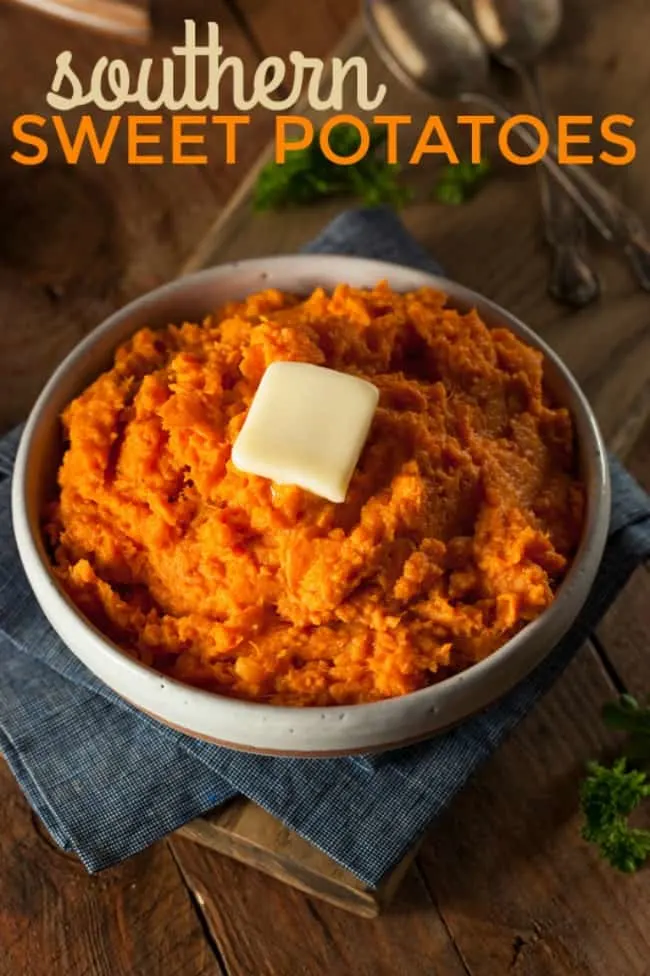 Ingredients you will need:


Sweet potatoes (3 lbs)
Butter (1 stick)
Sugar (1 cup)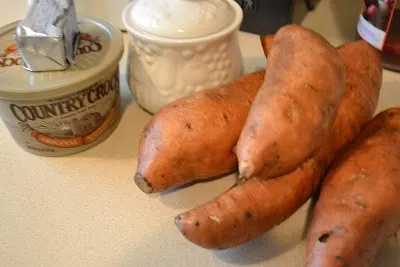 How to make southern candied sweet potatoes


Peel potatoes and chop in slices, keep them in cold water while peeling otherwise they will turn brown on you.


Boil your potatoes in a skillet with enough water to cover all of the potatoes.


Cover with a lid and continue to boil until they are just barely tender. (Approx 20 minutes)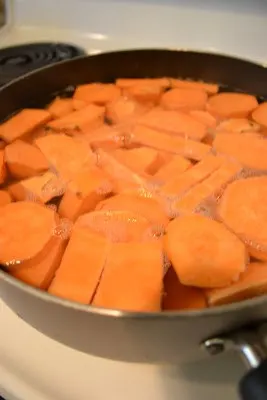 Drain the water, leaving about 2 tablespoons of water left in the pan. Melt a stick of butter in the potatoes then add in 1 cup of sugar. Let the syrup get thick.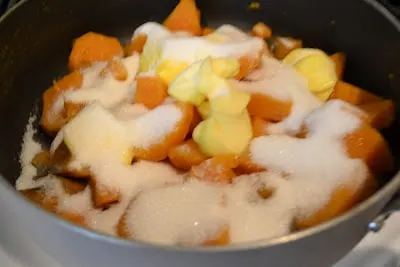 I added the sugar before the butter was melted just for picture purposes but I wouldn't recommend it. Let the butter melt first.


You can keep these southern sweet potatoes chunky or mash them together.


Either way, the result is some not so good for you but very, very yummy in my tummy sweet potatoes.


Can You Make The Dish Ahead of Time? How Long Will It Last?


Yes, you can make the dish ahead of time. Store it in an airtight container at room temperature for up to 3 days. However, I personally only recommend making it a day or so before for the best-tasting sweet potatoes.


Other Notes:


Make sure you wash and scrub the sweet potatoes thoroughly to remove any dirt.


Slice them in equal sizes to ensure even cooking.


If you want to dress them up a little you can add toppings such as toasted mini marshmallows, pecans, a homemade streusel, etc.


If you love this southern side dish you might also love these other delicious sides, be sure to pop over and check them out.


Want to print or save this recipe?