If you're looking for the best green bean casserole recipe, look no further.

This version requires only four ingredients and takes just five minutes of prep time for one of the most delicious southern side dishes.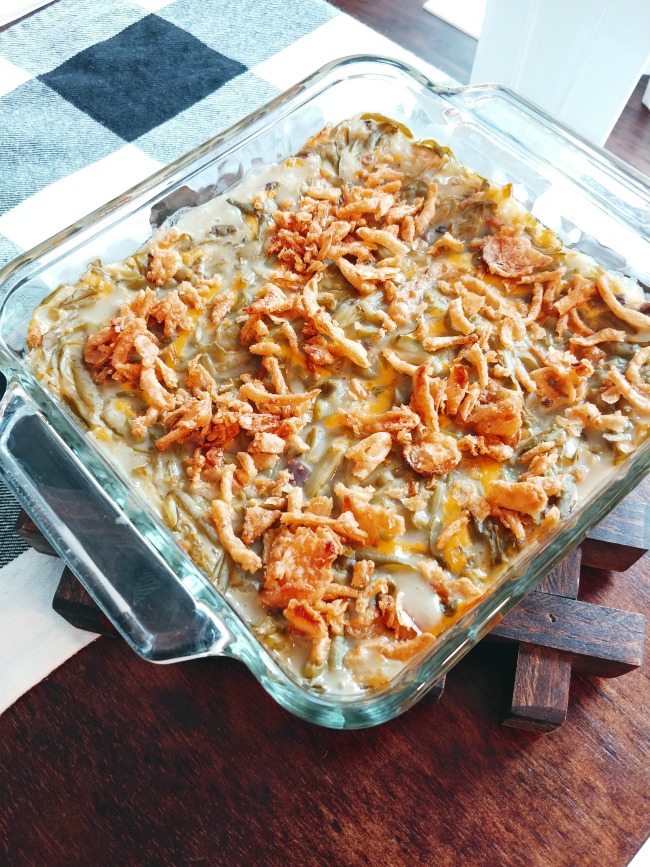 It's difficult to imagine any holiday table without this creamy casserole with its crunchy, crispy onion topping.


You will want to make and share this green bean casserole recipe with all your family and friends.


It is the perfect side dish for any holiday or just because it's capital D delicious, any day of the week.


Ingredients you will need:

3 cans French style green beans
1 can condensed cream of mushroom soup
1/2 cup shredded cheddar cheese
3/4 cup fried fried onions

Directions for the best Green Bean Casserole

Preheat the oven to 350 degrees.


Drain your 3 cans of green beans and place them into a large bowl.


Add in your mushroom soup, cheddar cheese, and 1/2 cup of the fried onions to the bowl of green beans and mix well.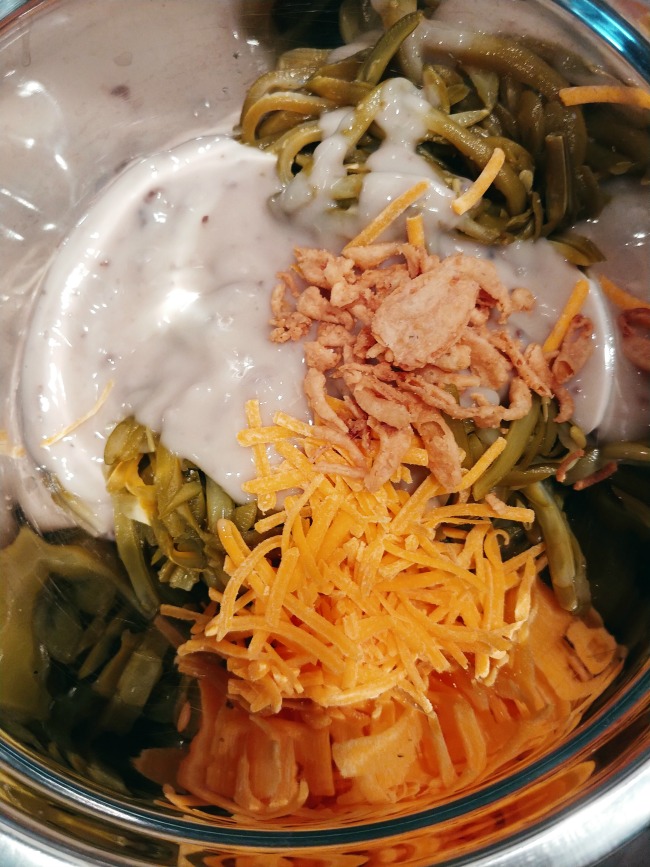 Transfer to a 9 x 9 baking dish.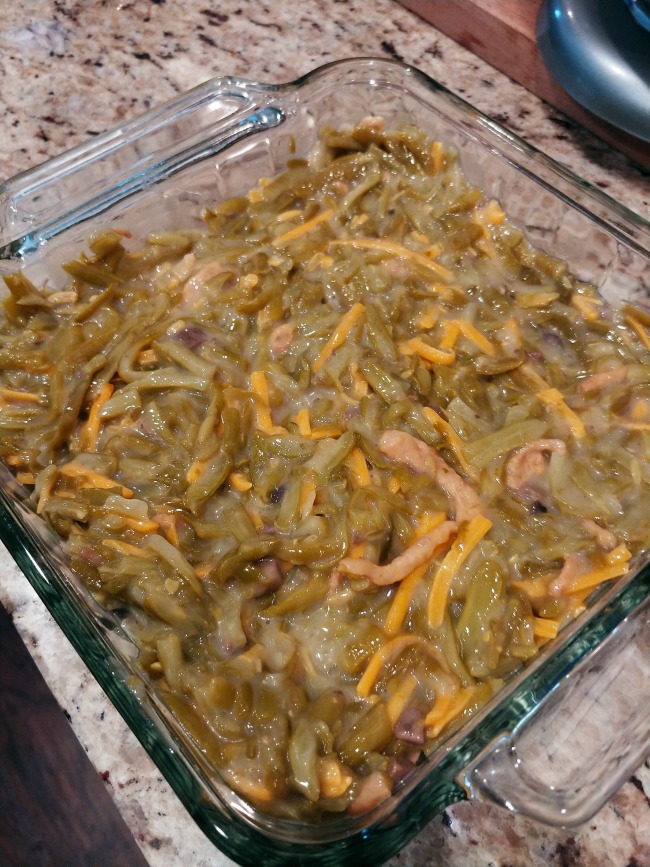 Cook in the oven for 25 minutes.



Top with remaining fried onions and cook an additional 5 minutes.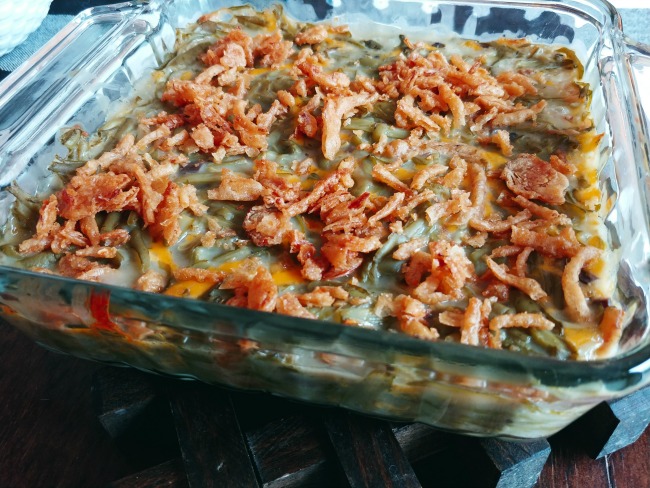 Green Bean Casserole Fun Fact:


The green bean casserole was first created in 1955 by the Campbell Soup Company. Dorcas Reilly led the team that created the recipe while working as a staff member in the home economics department. Campbell's now estimates 40% of the Cream of Mushroom soup sold in the US goes into making green bean casserole.



Some questions you may have…


Why is my Green Bean Casserole runny?

If you followed this recipe and your casserole came out runny then the likely reason is that you didn't drain the green beans well enough.

You will want to make sure they are fully drained. You can even pat them dry if you think you need too.


Can you make green bean casserole the night before?

Yes! You can definitely make it the night before which of course makes it the perfect make-ahead holiday side dish.


If you enjoyed this yummy side dish recipe then you might like these others as well.


Want to print or save this recipe?