This craft is a little last minute but if you have the popsicle sticks and paint on hand you are good to go. If not you still have time to grab some or pin this idea for next year.
Today I wanted to share with you this super simple but of course cute, popsicle stick cat in the hat craft. It is perfect for even the littlest crafters to join in on.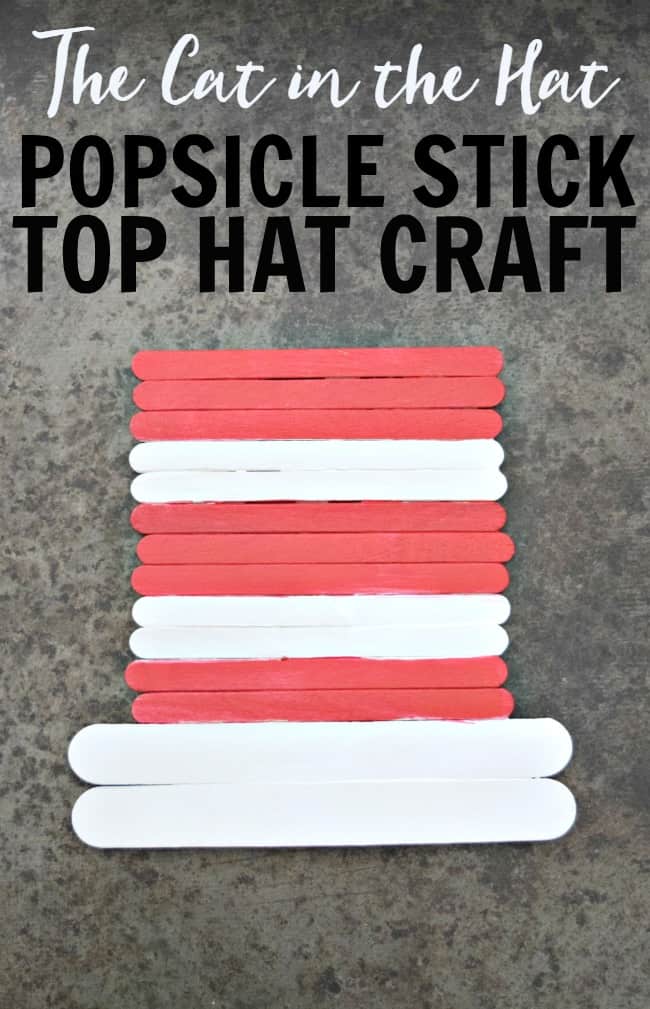 This post contains affiliate links.
Materials you will need:
Directions:
How you start will depend on how you want to do this craft. If you are crafting will small children I would recommend gluing the sticks onto a piece of construction paper. You can make this a completely mess free option by pre-painting the sticks for them or purchasing red and white craft sticks. If you allow them to paint the sticks I would do this prior to gluing them onto the construction paper. The following instructions are how we created this popsicle stick craft but it is pretty self-explanatory either way.
Line up 2 of the jumbo popsicle sticks and 12 of the regular size sticks, using 2 additional jumbo sticks glue them down each side of the hat. This will give your hat craft support. If you don't want to do this step then just glue them on a piece of paper like I mentioned above.
Paint your hat with red and white craft paint alternating the colors. If you are going to glue them on the construction paper I suggest painting them before gluing. You don't want your paper to have paint streaks all over it.
Allow to dry and you are done. Super simple craft right?
Finally, like I mention in almost all of my popsicle stick craft posts if you want to turn this hat into a magnet I recommend using a .75 inch adhesive magnet to hold it up.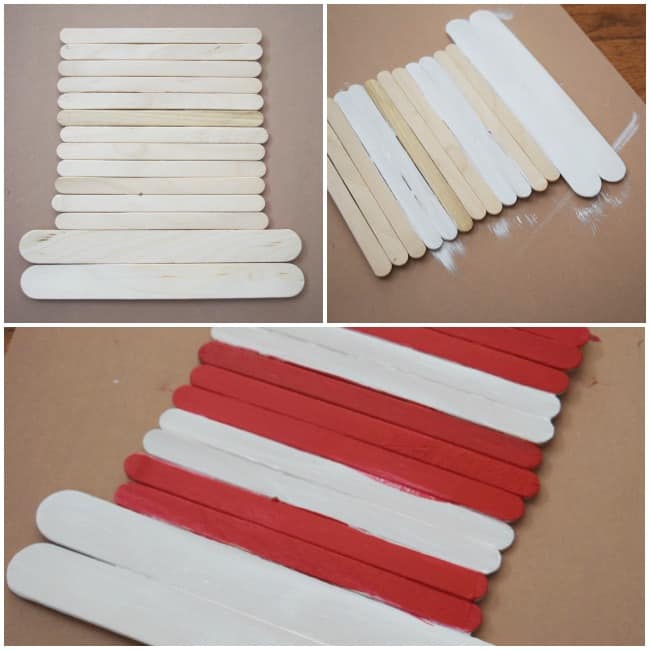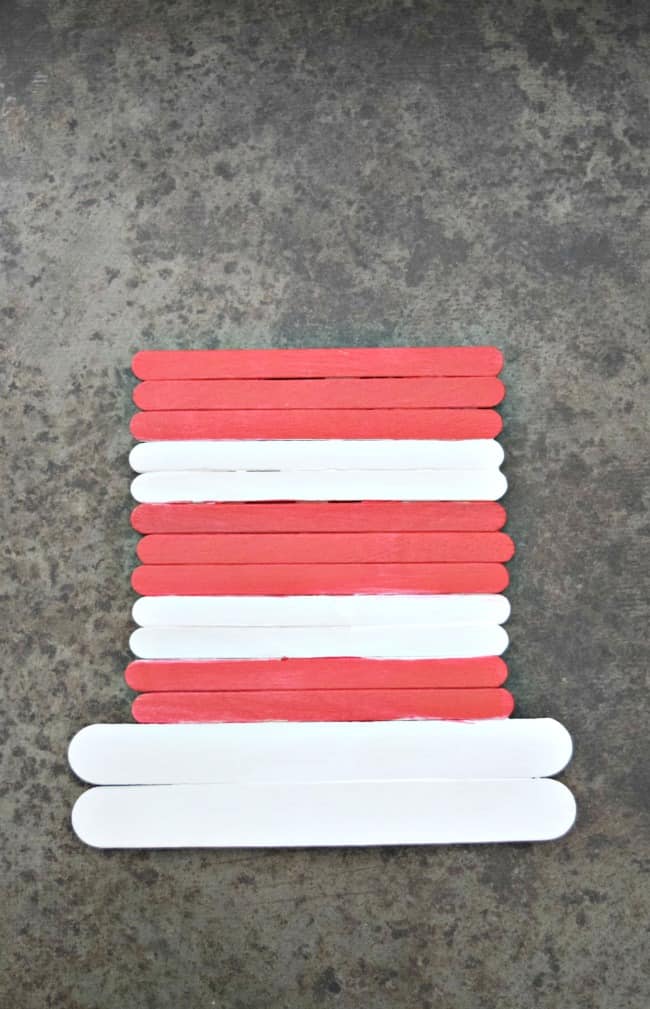 If you enjoyed this Popsicle Stick Cat in the Hat craft then you also might like…
---