Whip up these festive Champagne Jello Shots just in time for New Year's Eve, an elegant and easy way to serve cocktails to all your party guests.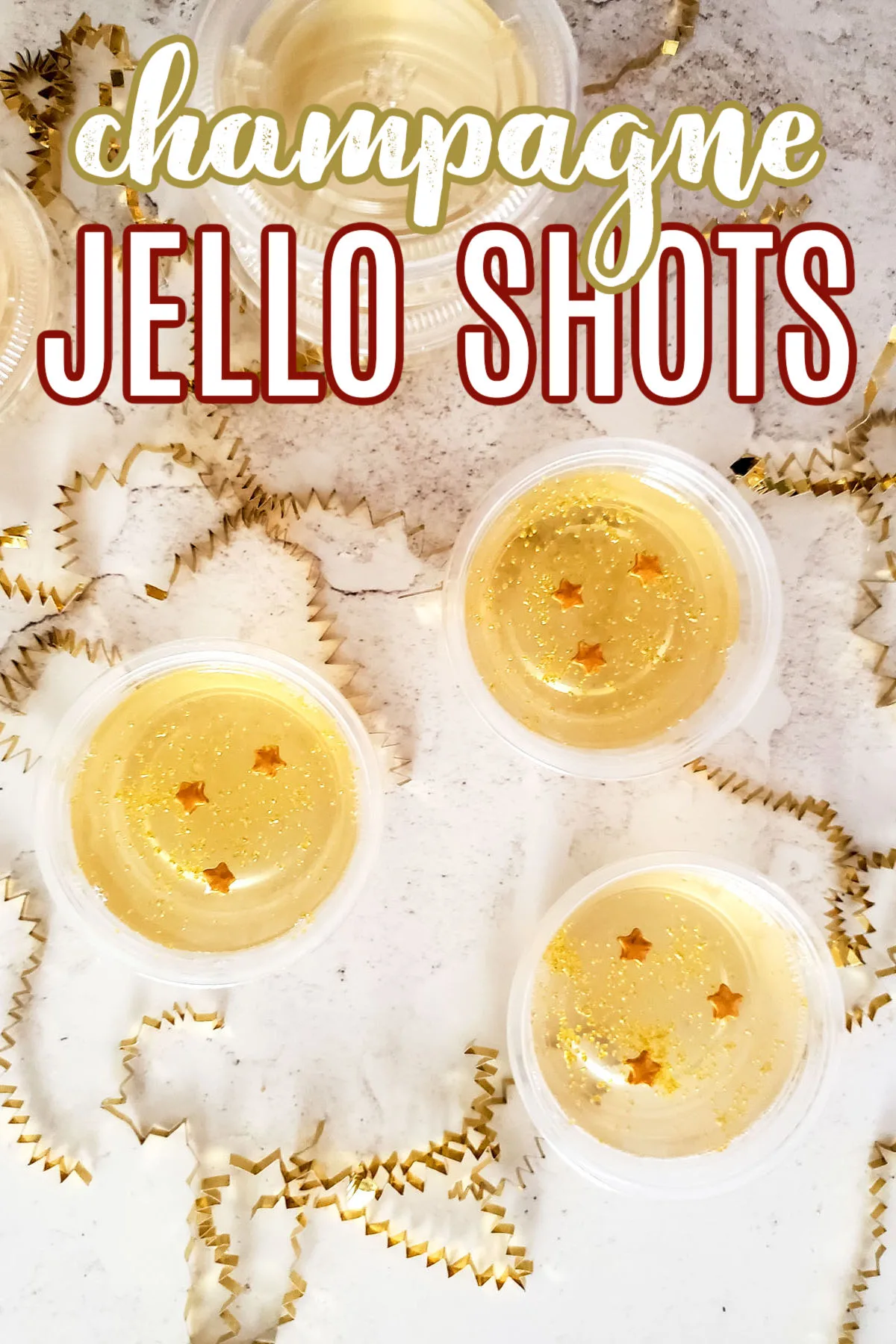 Made with champagne, ginger ale, lemon juice, sugar, and gelatin; you will be the hostess with the mostest with this recipe.


These jello shots are the perfect fizzy and refreshing treat to ring in the New Year with friends, a delicious way to celebrate that can easily be made in advance.


Ingredients you will need:


1 cup champagne or other sparkling wine
1 tablespoon granulated sugar
1 tablespoon lemon juice
2 tablespoons unflavored gelatin (2 envelopes)
1 cup ginger ale
Edible glitter, crystallized sugar, or star sprinkles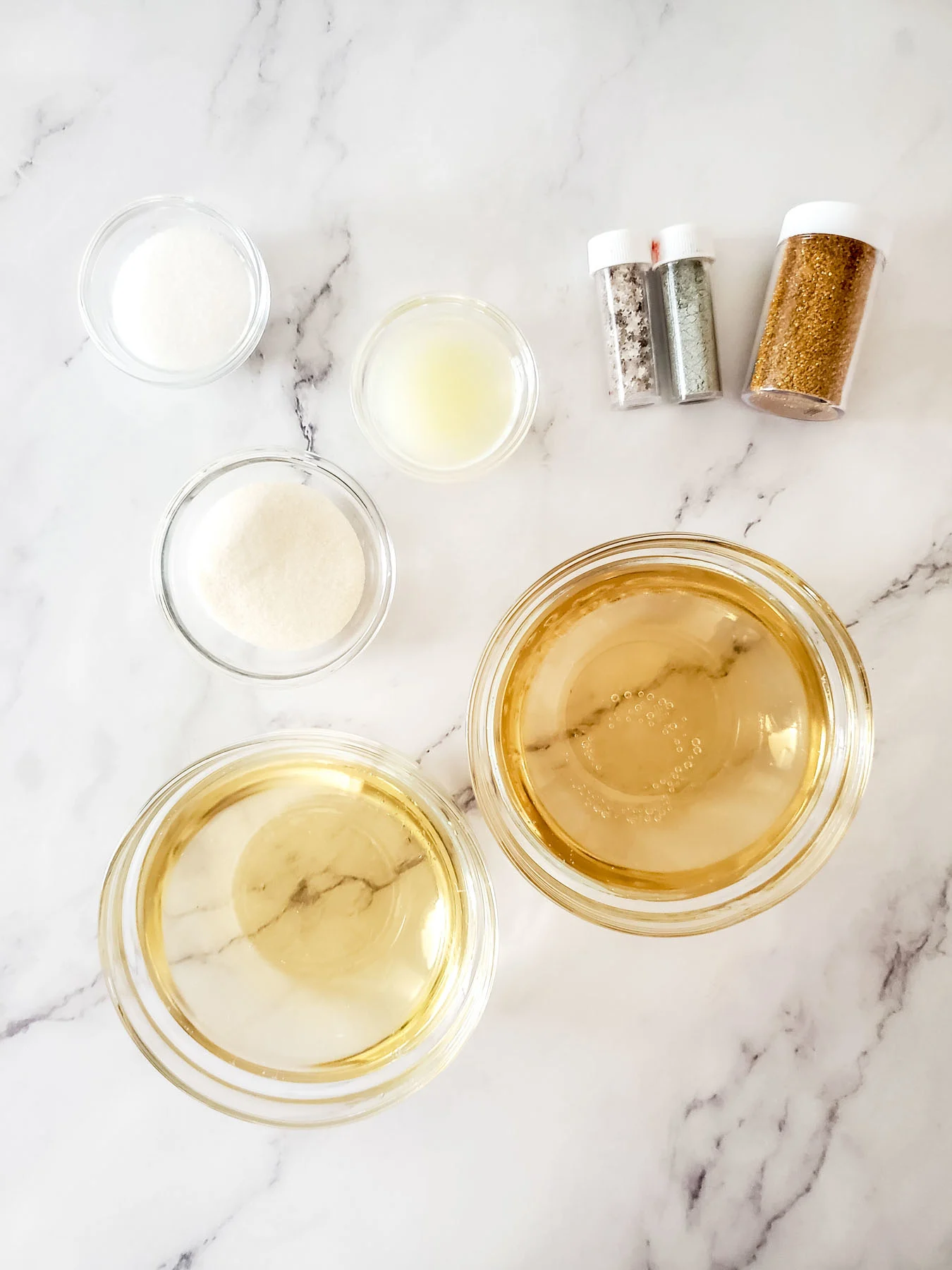 Equipment you will need:


1 small microwave-safe bowl
Parchment paper
spoon
spatula




How to make Champagne Jello Shots!


Place about 20 plastic shot glasses onto a baking sheet and set aside.


In a medium saucepan, add the champagne, granulated sugar, and lemon juice. Sprinkle the gelatin on top of the mixture, but do not mix. Allow it to bloom for 3 minutes.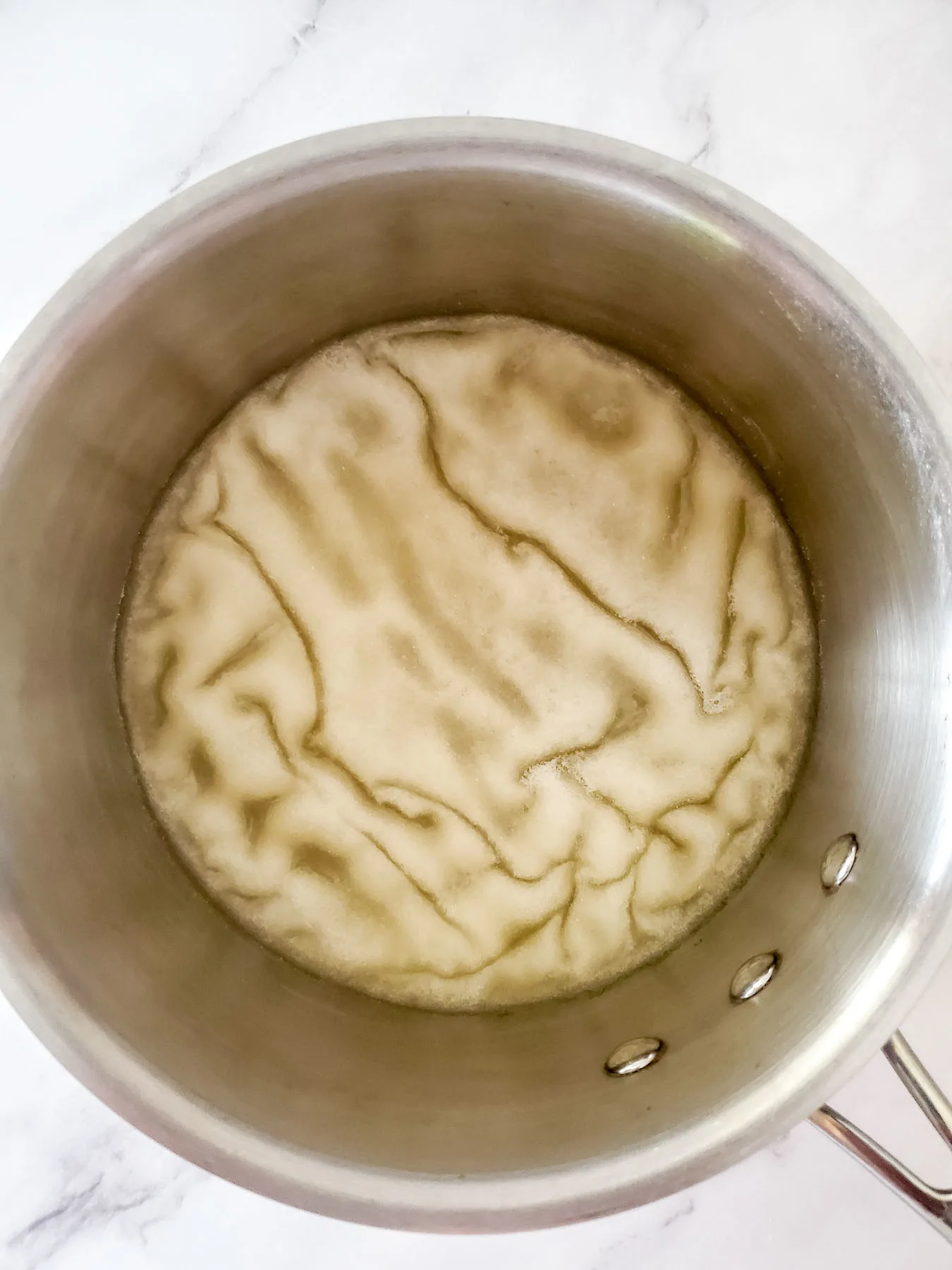 Heat the saucepan over medium-low heat. Continually stir the mixture until the gelatin is fully dissolved. Do not allow it to come to a boil.


Remove from heat. Stir in the ginger ale, and allow the fizzing to stop before pouring it into plastic cups.


This is easiest to do if you can use a container with a spout. Cover the containers with covers, but make sure that the liquid doesn't touch the lid.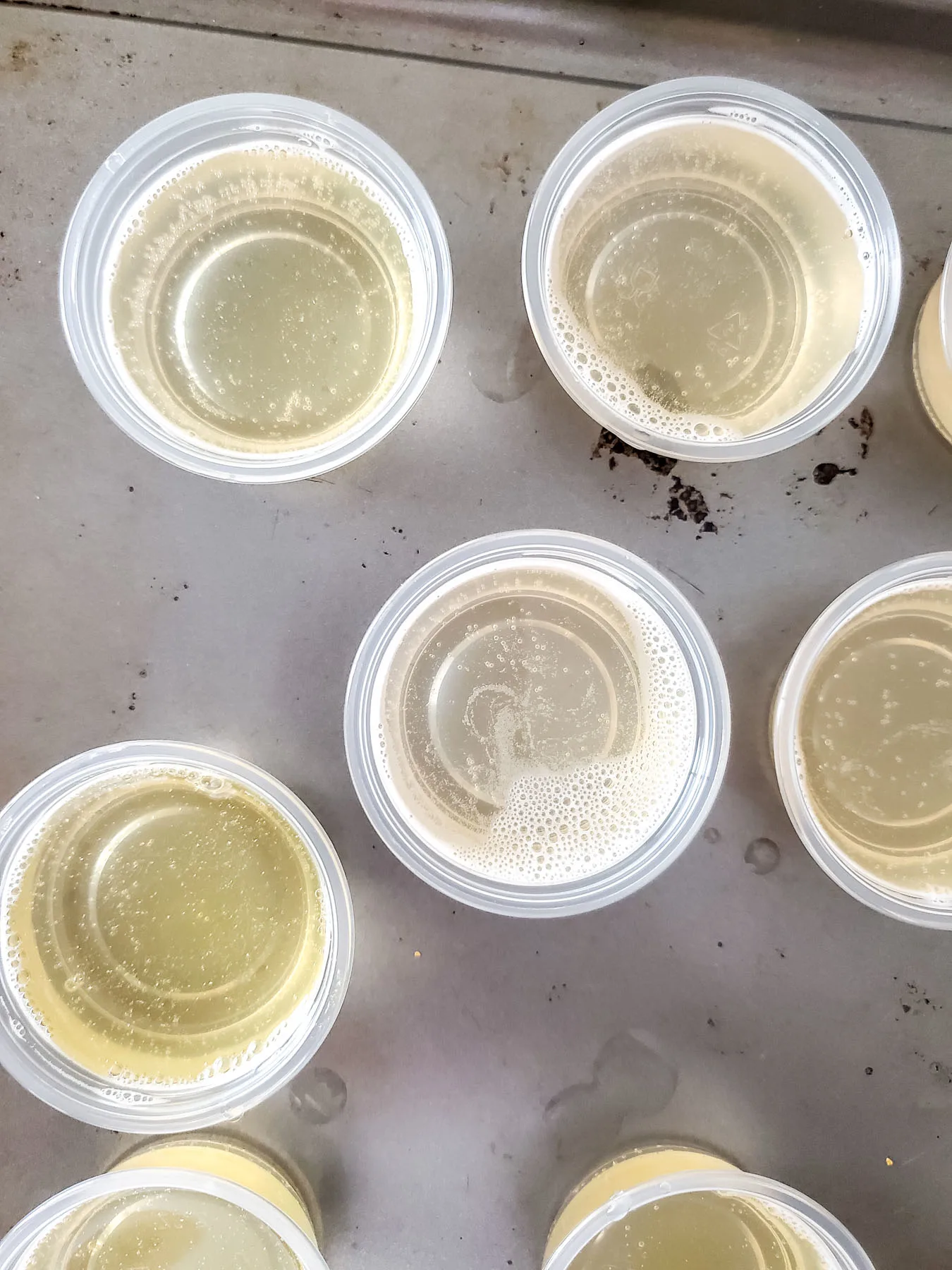 Place pan in the fridge for up to 3 hours to fully set.


Before serving, place glitter or sprinkles on top.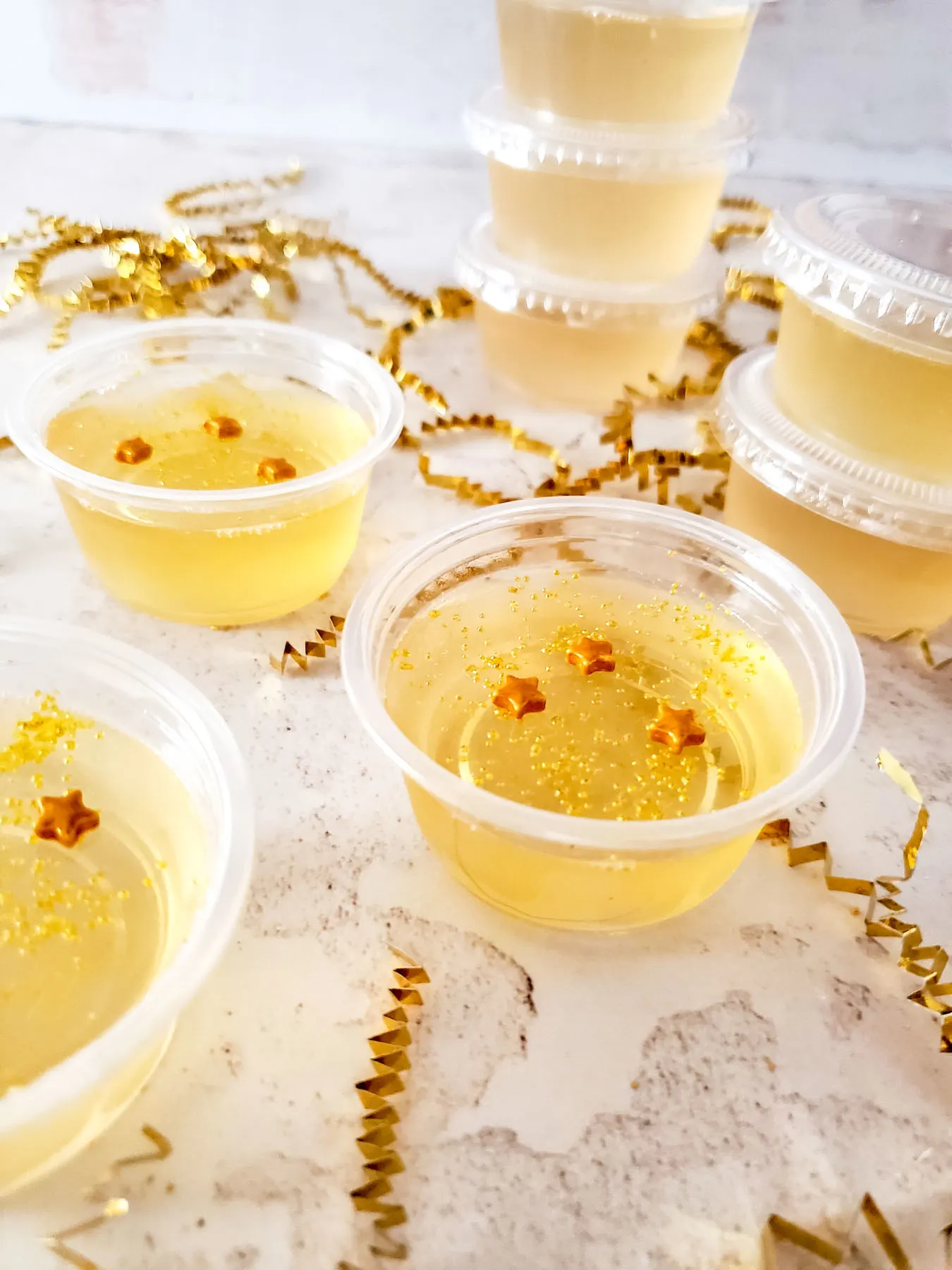 Tips for making Champagne Jello Shots!


Swap out the champagne with sparkling cider for a kid-friendly nonalcoholic version.


It's best to add the sprinkles after the jello is set, preferably just before serving. The sprinkles will absorb the moisture from the jello so you don't want to add it too early.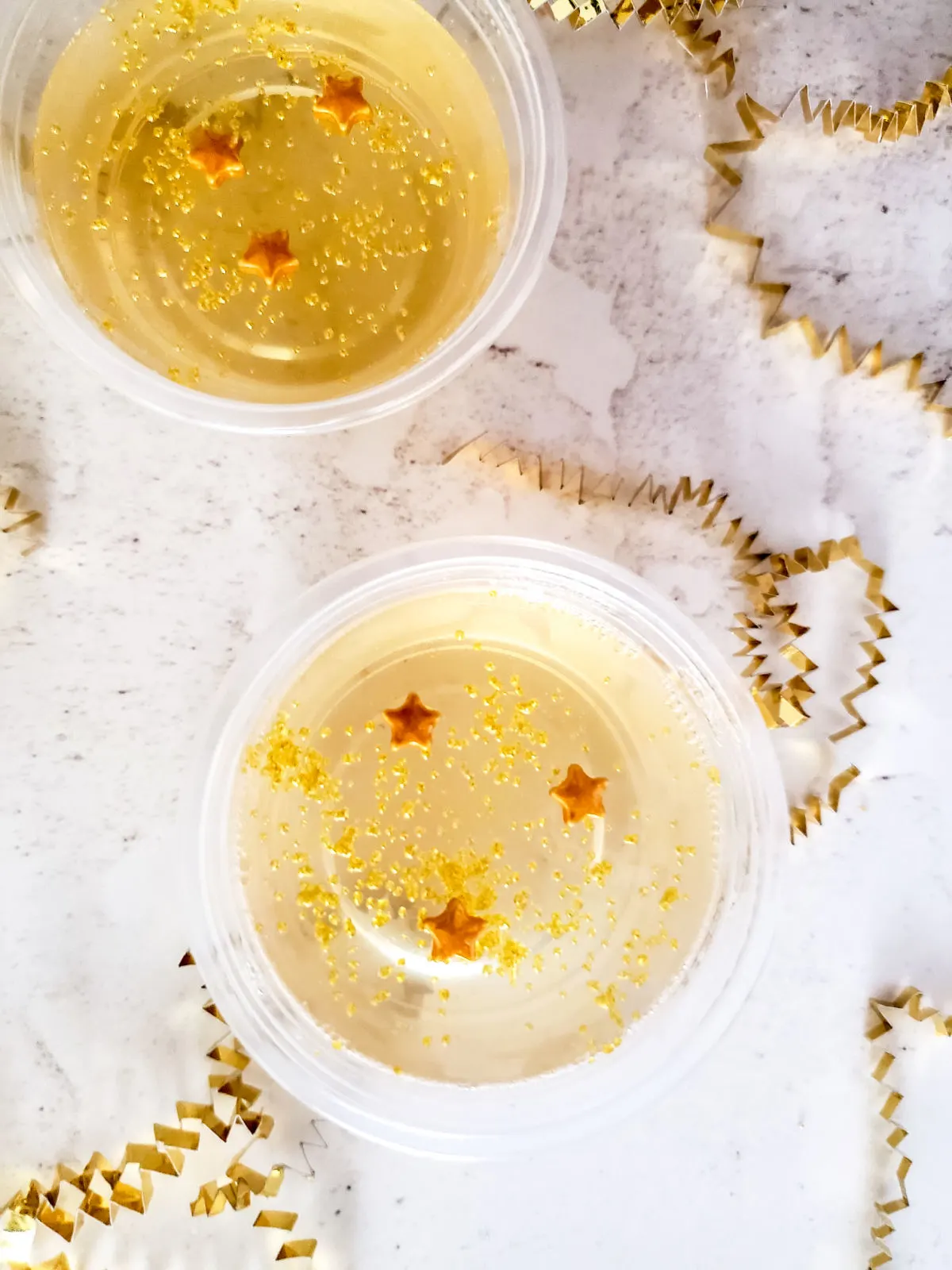 How Long Does it Take for Jello Shots to Set in the Fridge?

The time it will take to set will depend on the size of the shots you make and the temperature of your fridge. Most jello shots will set in 2-3 hours.
Can you make these ahead of time?

Yes, these jello shots are perfect to make ahead of time. You can make them as early as four days before your event and keep them refrigerated until party time.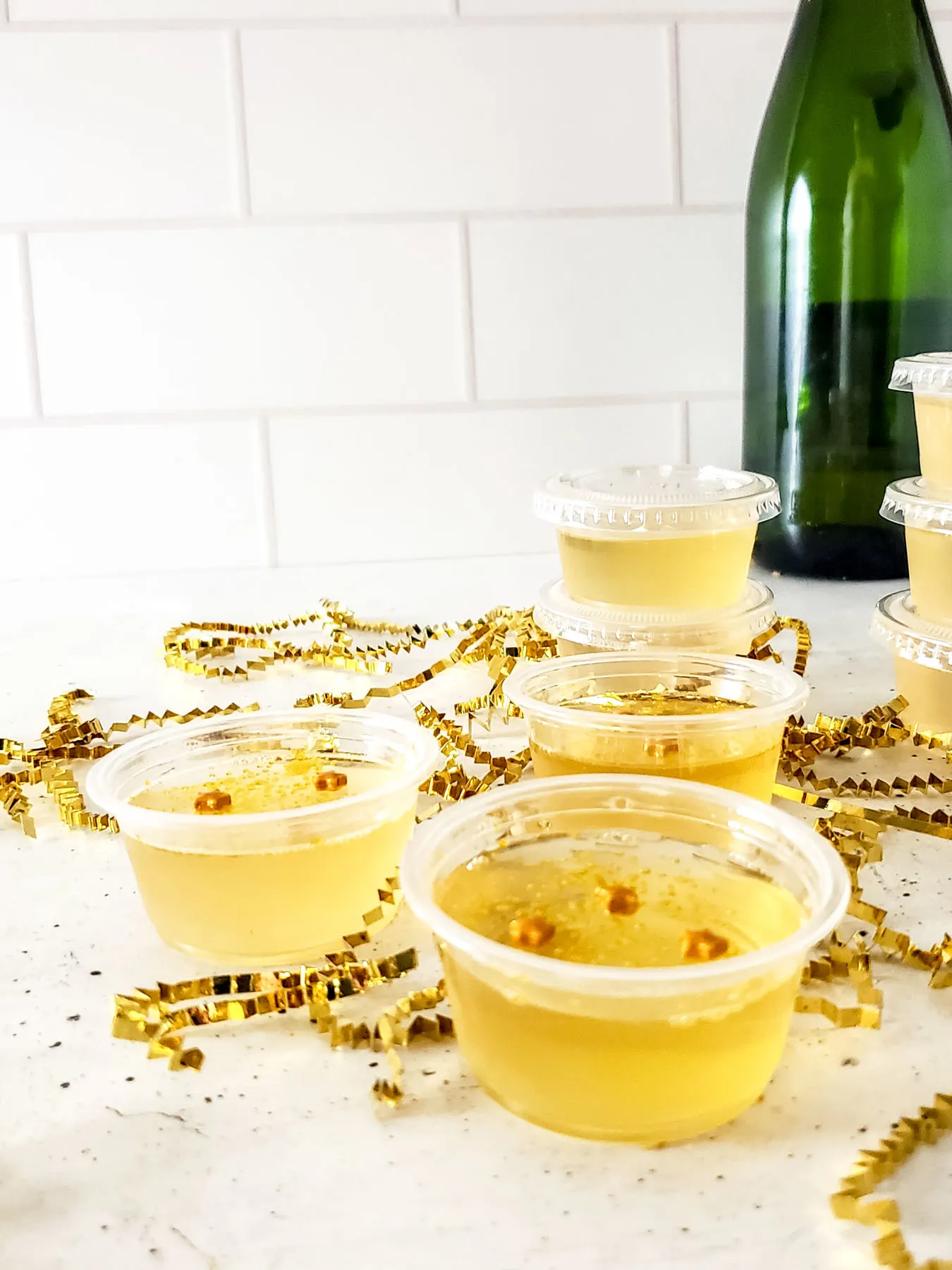 Want to print or save this Champagne Jello Shots Recipe?