Sorry I wasn't able to get up my last Crafting with Kids! post of 2014. We have been busy playing with all our new toys from Christmas. However, I rounded up some of my favorite New Year's Eve activities for kids to hold you over. There are some great ones here to get your kids excited for the New Year. Enjoy!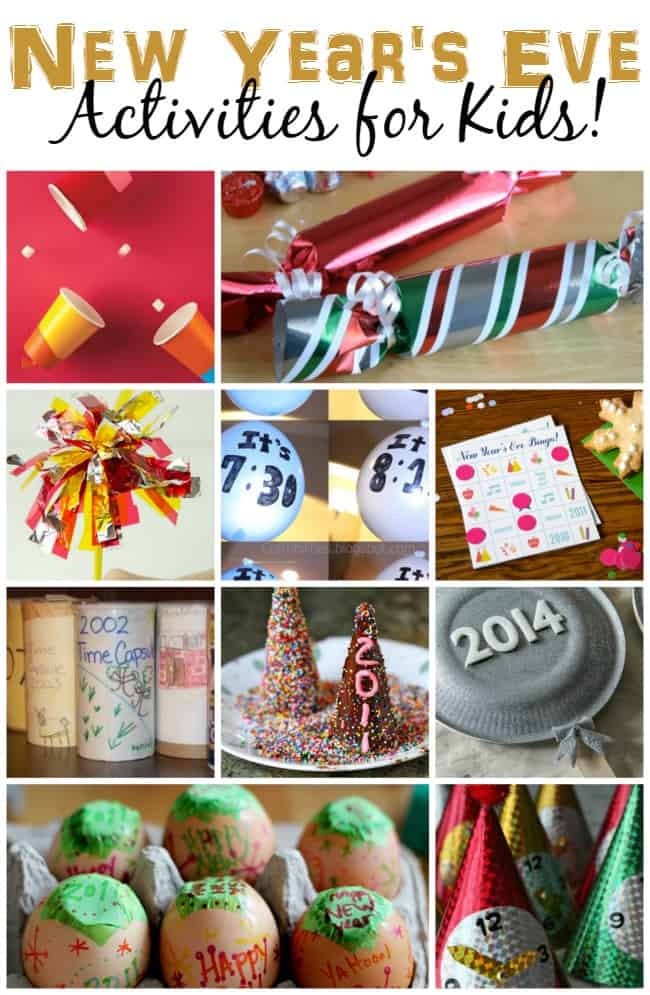 These paper plate shakers are super easy to make and will allow the kids to get in on the noise making fun.
How about a balloon countdown? If your kiddies are out enough to make it to midnight this would be a exciting way to countdown. You could even try a countdown til noon if they are younger.
Time capsules are always fun. Everyone can add their wishes for 2015 and then open it on New Year's Eve next year to see what came true.
You can't forget the photos so why not jazz them up with some fun props?
What kid or adult alike wouldn't love playing with this fun glittery play dough?
Glittery New Year's Play dough
Even the youngest kids can get in on the fun with these printable coloring sheets.
What is your favorite way to celebrate the New Year?