Need a fun new game to entertain yourselves and your kids this New Year's Eve? This New Year's Eve Scavenger Hunt will do the trick.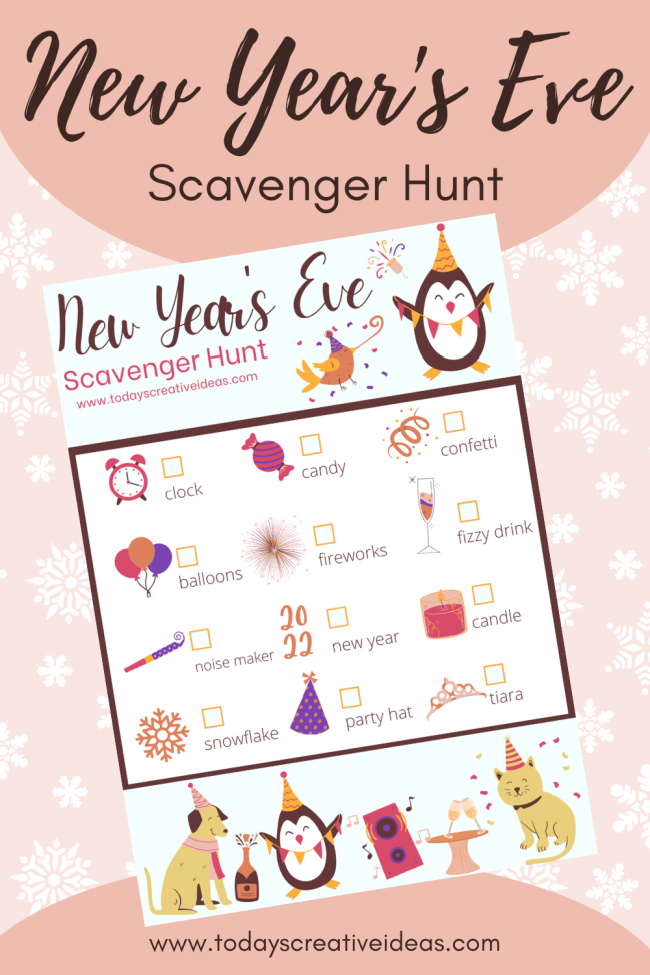 All of the items that need to be found are easy enough for even toddlers and preschoolers to help out.


Not only are scavenger hunts fun for kids but they help with visual skills as they hunt for all the objects to be found. Plus, they help teach kids how to follow instructions and get them moving and working together.


If you want you can have a prize for the first person to find all items.


How the New Year's Eve Scavenger Hunt works:


Print off the scavenger hunt card. You can use one for everyone or print off multiple. Then have your kids hunt for the items on the card.


If you have older kids you could even make this harder by turning off all the lights and using only flashlights to find the items on the card.


Get the Scavenger Hunt Printable Here!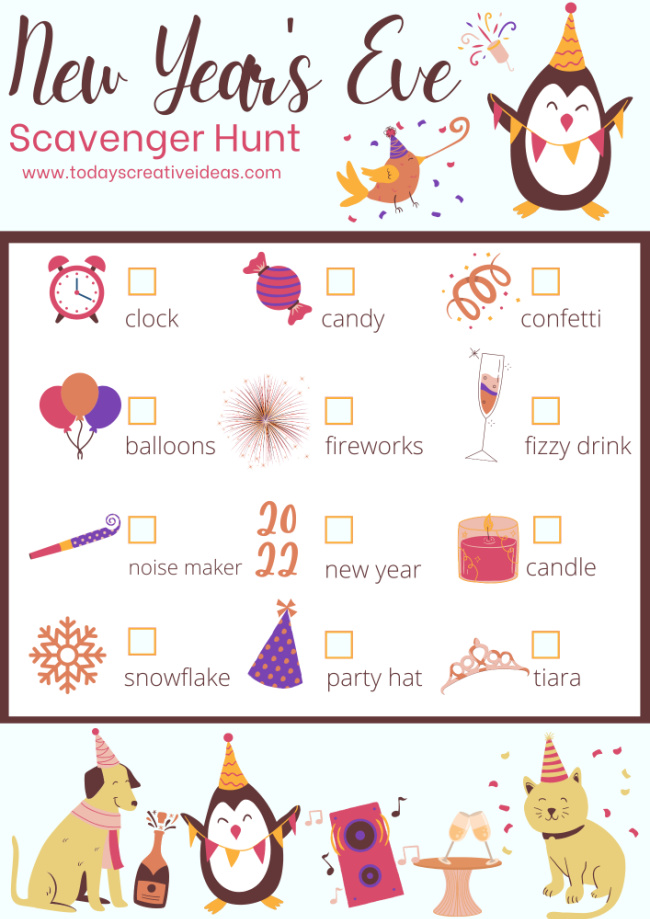 Don't miss out on the other fun scavenger hunts and New Year's Eve activities below!